Have you always wanted a Toyota Camry? If you can't afford a brand new Camry, there are thousands of used units that can still serve your purposes.
Before getting your new Camry, you may want to know its price to determine how much money to budget for the product.
In this article, we explore the cost of Toyota Camrys and other related features.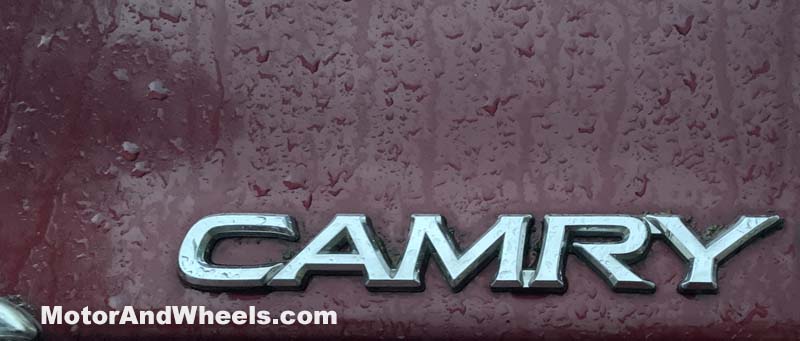 How Much Does a Toyota Camry Cost From 2010 to 2021?
According to us.carnews.com, here are the price ranges for Toyota Camrys produced between 2010 and 2021.
| | |
| --- | --- |
| Model Year | Cost |
| 2011 | $10,000 |
| 2012 | $12,200 |
| 2013 | $13,000 |
| 2014 | $14,000 |
| 2015 | $16,900 |
| 2016 | $16,300 |
| 2017 | $17,800 |
| 2018 | $20,300 |
| 2019 | $27,948 |
| 2020 | $27,212 |
| 2021 | $25,925 – $35,720 |
What Toyota Camry Years Are the Best to Buy?
All Toyota Camrys offer tremendous value, but the model years that top the list are the 2012 and 2015 Toyota Camrys.
1. 2015 Toyota Camry
The 2015 Toyota Camry offers exceptional reliability, safety, and fuel efficiency at the most affordable cost across all Toyota Camry model years. J.D. Power rated the model year a 4.5/5, the highest reliability score ever achieved by a Toyota Camry.
In addition, most of the problems reported about the 2015 Toyota Camry are quite basic compared to issues in other model years.
The faults in the 2015 Camry are also cheap to repair. The cost of fixing a faulty 2015 Toyota Camry is about $347, $41 less than the average repair bill for the model.
The level of safety in the 2015 Toyota Camry is also worthy of note. After undergoing an NHTSA (National Highway Traffic and Safety Administration) test, the 2015 Camry got a perfect 5-star safety score. Several 2015 Toyota Camry users on Consumer Reports claim that the vehicle handles well in different weather. Plus, the vehicle has had only one recall since its release.
You can enjoy all these benefits at a relatively affordable price. 2015 Toyota Camrys in good condition go for about $12,000.
Once you buy your used Toyota Camry, you won't need to spend a fortune on fuel, as the 2.4l and 3.5l V6 engines provide decent fuel economy.
However, the practical features of the 2015 Toyota Camry are not the only reasons this model year is so appealing. It has a beautiful exterior, roomy interior, and comes with a slew of infotainment and comfort technologies.
2. 2012 Toyota Camry
The 2012 Toyota Camry is another excellent choice for drivers seeking to buy used Toyota Camrys. Most 2012 Toyota Camry users on CarComplaints only reported minor issues like uncomfortable seats, noisy air conditioners and bubbly paint spots.
Also, it only costs about $398 to repair the 2012 Toyota Camry annually. The annual repair cost for this model year is only about $10 higher than the usual cost of fixing an average Toyota Camry.
Are you worried about the safety of this vehicle? The NHTSA gives the model year a five-star safety rating. 
If you are running on a tight budget, you should check out the 2012 Toyota Camry. You can buy a used Toyota Camry for $8,000. At this price, low-income earners can afford a Toyota Camry without compromising on the quality of their vehicle.
The 2012 Toyota Camry's interior offers a lot of room, and can easily seat 5 passengers.
For a midsize car, the trunk space in the 2012 Toyota Camry is quite spacious. It can hold about 15 cubic feet of luggage.
Whereas its immediate predecessor, the 2011 Toyota Camry, featured a drab interior, the automaker provided beautiful highlights in the 2012 Camry to improve its look. This makes the 2012 Toyota Camry ideal for large families looking for an affordable but relatively modern sedan.
Related: 3 Most-Common Problems With Toyota Camry (Explained!)
What Toyota Camry Years Should You Avoid
Although most Toyota Camrys are great to use, some model years have severe issues and are expensive to operate. That said, it's best to avoid these models. Two Toyota Camry model years that offer considerably less value than their cost are the 2007 and 2009 Toyota Camry:
1. 2007 Toyota Camry
Most car experts agree that the 2007 Toyota Camry is the least desirable vehicle across all Camry model years. Engine oil wastage, the most serious issue in the Toyota Camry, had the highest frequency of occurrence in the 2007 model.
The engine in this model year can lose so much oil that the car will break down. When this happens, you may have to get a new engine. After spending a lot of money on getting a new car, you might be unable to afford to change the engine only a few months later.
The 2007 Toyota Camry also had several recalls due to severe issues. One reason Toyota recalled the model year was faulty brake pedals. According to NHTSA, this problem resulted in about 100 crashes involving Toyota Camry cars.
These brake pedals may get stuck, thus making the driver lose control of the vehicle and possibly collide with another car. Due to these problematic pedals, Toyota had to recall about 6,000,000 cars. So, there is a high chance that any used 2007 Toyota Camry you encounter will have this problem if the owner didn't take it to a dealership to correct the issue.
2. 2009 Toyota Camry
CarComplaints named the 2009 Toyota Camry the worst model year for the vehicle. Most issues in this model were quite severe and required expensive repairs. Several Toyota Camry users state that it often costs more to fix the problem of oil consumption in the 2009 model than in the 2007 model.
Moreover, common issues in the Toyota Camry tend to occur earlier in the 2009 model than in other model years. For instance, the average 2009 Toyota Camry usually starts consuming excess oil around 96,000 miles. In contrast, its 2007 counterpart doesn't experience oil wastage until the car has reached over 97,000 miles.
Related: What Are The Best & Worst Years For Toyota Camry? (Explained)
Things to Look for When Choosing a Toyota Camry
If you are buying a Toyota Camry for the first time, you may be confused about how to determine its health. To make your buying decision easier, we have compiled a list of factors to consider when buying a Toyota Camry.
Absence of Issues
Many drivers sell off their cars because of a recurring fault in the vehicle. To avoid buying a Toyota Camry with such problems, ask a mechanic to find out the condition of the used Camry before you pay the seller. Ask to see the service records and check the body, undercarriage, and engine bay for signs of anything out of place.
You can also ask the owner to test drive the car so that you can determine whether the vehicle is in good shape. If the seller refuses to do so, it may signify that the vehicle has serious faults.
Price of Vehicle Parts
Before buying a Toyota Camry, conduct an online research to determine all the parts that a typical Camry of the same model year contains. This will help you negotiate the price with the owner.
For instance, you may notice that the vehicle is missing a JBL premium sound system, despite being a 2018 Toyota Camry. In such a case, you can convince the owner to sell the car at a lower amount than the listed price on the internet.
Fair Price
If you want to buy your Toyota Camry at the lowest price available, you need to check the prices of similar vehicles online. Some drivers often pretend to sell their cars at discounts when they are actually generating immense profits from the sale.
Being knowledgeable about the vehicle's average prices can prevent you from falling prey to such owners.
Safety of Model Year
One of your concerns when buying a Toyota Camry should be the safety of the vehicle's model year. If you want to drive the car without worrying about crashes, it should have essential safety features. The vehicle's model year should also have a decent rating from vehicle safety authorities like NHTSA.
The safest Toyota Camrys are model years in the 7th and 8th generation. These are vehicles produced between 2012 and 2021. But if you can't afford any of these models, you can get a 2010 Toyota Camry.
The 2010 Toyota Camry received a perfect 5-star rating in most NHTSA (National Highway Traffic and Safety Administration) tests, such as the frontal crash and side crash tests.
General Reliability Rating of the Model Year
Another thing to look out for in a Toyota Camry is the vehicle's reliability. Getting a reliable Toyota Camry may prevent you from spending excessively on repairs. Trusted reliability authorities like Consumer Reports and J.D. Power study customer reviews about a vehicle and rate the car based on those reviews.
According to J.D. Power, the most reliable Toyota Camry model years are 2014, 2015, and 2016.
Related: Toyota Camry In Snow & Winter Driving? (Explained)
Sources
2021 Toyota Camry | jdpower.com
Toyota Camry | carcomplaints.com
Was this article helpful?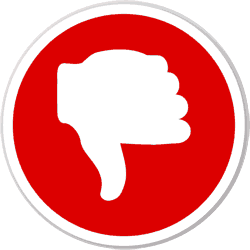 Did you find wrong information or was something missing?
We would love to hear your thoughts! (PS: We read ALL feedback)