Motorcycles tend to be loud–for some; it's part of the charm.
But for those who live in residential areas, a quiet motorcycle is much more likely to keep the neighbors, roommates, and family happy and out of your biker business.
Not all quiet bikes are electric, although EV motorcycles tend to be the quietest.
This article showcases some of the quietest gas-powered motorcycles and a few electric ones.
1. Kawasaki Ninja 400
The Ninja 400's stock exhaust system generates 71.5 dB at idle; 84.5 dB at 5000 RPM.
The Kawasaki Ninja 400 has an aggressive aesthetic just like its track curve-eating older brothers, but its 399cc engine is tuned for entry-level riders, with a max output of 44 horsepower.
Its mild-mannered tuning and smooth handling make it a great bike to learn on for anyone seeking to avoid a loud starter bike, particularly those seeking to stick with the sportbike genre.
The Ninja 400 is quiet, thanks to its efficient yet bulky stock exhaust system. While the engine delivers a sharp roar at the top of the RPM range, it's throaty and exciting rather than piercing or annoying. 
Read more about how fast 400cc bikes go if you're interested in buying a Ninja 400 or its competitors.
2. Kawasaki Concourse 14
We couldn't track down decibels for the Concours 14, but myriad videos online showcase its quiet sound, both while idling and under throttle input. 
The legendary sport tourer is known for its reliability, comfort, and adaptability around town and long-distance highway riding. It's built out like a beast, which is why it handles the highway so efficiently.
That said, with its responsive handling and 100.5 foot-pounds of torque output, the Concours 14 is an easy ride, great for riders looking for a quiet and dependable classic they can travel on.
While the Concours 14 ZG1400 may be a beefy torque monster, its fine-tuned exhaust inhibits its noise, making it a quiet bike residential neighbors can tolerate.
3. BMW R1200 GS
Consumer tests show the BMW R1200 GS produces 56 dB at idle and 85-87 dB under throttle input, making it one of the quietest bikes available. 
The BMW R1200 GS is a large and in-charge touring motorcycle capable of exploring anywhere on the road.
It stocks a four-stroke engine capable of at least 98 horsepower in the 7k RPM range.
The R1200 GS integrates the signature Beamer comfort, handling, and power with the innovative modern technology that BMW Motorrad offers, including a quiet, performance-oriented exhaust package that lives up to the German brand's "luxury motorcycle" reputation.   
4. Honda Rebel 500
The Honda Rebel has a signature exhaust growl that's smooth and soft as its engine is efficient. An average exhaust output of 85-90 decibels makes it an excellent option for a beginner rider who wants a quiet motorcycle. 
The Honda Rebel 500 is the quintessential beginner's cruiser. It has a 471 cc twin engine that puts out about 45 horsepower, enough to let a rider on a learning curve juice the throttle and master shifting and high-end riding without being intimidating.
Additionally, the Honda Rebel is a cheap and reliable option, lasts a long time, and is accessible for service and upgrade. For more on their reliability, check out our article about how long the Honda Rebel lasts.
Furthermore, the Honda Rebel's engine is as quiet as it is smooth. It maintains enough of a growl to sound interesting without being aggressive or intrusive. Honda tunes the Rebel 500 motor to manage its vibrations and pops, keeping the noise and rattle to a minimum.
5. Honda NC750X
Producing 84 dB at 3,000 RPMS and 91 at 5000, the NC750X makes a good choice for riders who want a reliable mild-mannered motorcycle fit for any riding style.
The NC750X is a quiet bike ideal for riders of all skill levels looking for a bike they can ride in almost any situation.
Its luggage capacity, windshield, and bodywork make it an excellent choice for long-distance riding, and its elegant frame and agile handling make it a great around-town ripper.
The NC750X stocks a 750cc engine that packs more than enough power to move its light wet weight of 472 pounds, but its efficient engine tuning and snappy exhaust keep engine rattling and pipe noise down to a level your neighbors will love. 
6. Honda CB500X
The Honda CB500X has a quiet exhaust output perfect for residential riding, outputting just 80 dB at 3,000 RPMs and 86 at 5,000 RPM.
It's the latest take on the CB500 legacy, which has been one of the world's most famous street café racers.
That said, debuting in 2013, the CB 500X is a dual sport adventure bike version of the classic CB line.
Its efficient and reliable 500cc engine not only provides all the power a dual sport of this caliber requires without being overtly rowdy on the pickup, making it an excellent bike for riders to cultivate their on/off-road riding habits on.
The CB500X's Honda-designed engine and exhaust package work together to reduce noise and vibration to a level that won't distract you from the road… or trail.
If you want to know more about how fast the CB500X and others like it go, we wrote an article about how fast 500cc bikes go.
7. BMW K 1600 B
The BMW K 1600 B has a unique, ultra-refined exhaust system and inline six-cylinder engine design, making it so quiet riders have to check if the motorcycle is on. 
The K 1600 B is a luxury touring motorcycle capable of 160 horsepower.
Despite its roomy, luggage-ready build, the K1600 handles better than bikes half its size, thanks to BMW Motorrad's famously advanced engineering, aimed towards producing the most luxurious bikes on the market. Here's what The Drive has to say about the bike:
The K 1600 B will raise your pulse and force ear-to-ear smiles. It pulls hard and quick, a thoroughbred shooting out the gates at the Kentucky Derby. It's character is very different than the cacophony of V-Twins echoing through the Black Hills; the exhaust note on the K 1600 B is more sporty, and whines at as it spools up to full throttle.  What it lacks in bass, it makes up for in pure performance and a near silent, vibration-free ride when cruising along at 85mph in sixth gear.
8. BMW S 1000 XR
In 2020, BMW refined the already luxury-focused S1000 XR model's liquid-cooled engine to reduce engine vibrations and exhaust noise output to as low as  50-57 dB in idle.  
The S 1000 XR is a tour-ready, comfort-oriented sport bike capable of 160 horsepower and rapid sport-style acceleration, despite all its luggage space and passenger capability.
Furthermore, BMW didn't let its sporty design get in the way of its legendary luxury factor, making it the perfect choice for riders who want a high-performing machine without sacrificing their comfort and rideability or their neighbor and passengers' eardrums.
Please also read our article about whether BMW motorcycles are good for beginners. 
9. Honda ST1300
The Honda ST1300 Pan European was a sport touring motorcycle stocked with a longitudinal liquid-cooled V4 engine and shaft-driven drivetrain, which worked together to keep its noise so quiet that it was barely audible to the rider. 
10. Indian Scout Series
The Indian Scout's sealed, liquid-cooled motor generates less than 82 dB of exhaust noise, even under high-speed throttle input. 
The Indian Scout series are medium-sized cruisers available in a standard cruiser or bobber-styled packages. Both feature a sealed, liquid-cooled V-Twin engine, ether 999cc or 1133 cc.
The closed engine design reduces vibration and engine racket. Its baffled stock exhaust design silences this torquey little beast without sacrificing power, making it one of the quietest yet most powerful medium cruisers to come out of the United States. 
What Are the Quietest Motorcycles Ever Made?
Here are our top two picks for most quiet gas-powered and EV (Electric Vehicle) motorcycles:
Honda Gold Wing (Gas-Powered)
With an engine that outputs less than 80 dB under throttle at highway speeds, the Gold Wing's Honda-car-style motor and ultra-refined exhaust system make it the quietest gas-powered bike most of us have ever ridden. 
The Honda Gold features 1833, six-cylinder engine built more like a car motor than one fit for a bike.
In addition to its well-established and reliable performance, this six-cylinder motor is as efficient and quiet as a modern Honda sedan.
Gold Wing owners report that they can leave their houses without their neighbors or significant others having any idea that they've gone, thanks to the low noise and vibrations the Gold Wing emits.
Horwin CR6 Pro (Electric)
Many sources consider the Horwin CR6 Pro the quietest Electric motorcycle available, which says a lot considering that all electric bikes make less noise than gas-powered motos. 
The CR6 Pro is a great first bike for riders curious about electric bikes, even if they've no prior experience on two wheels.
Not only does it have a stylish classic look with a modern twist, but it also got a lightweight of just 295 pounds, a 93-mile range per charge, and a full-recharge time of just four hours, all available for one of the lowest price tags in the EV bike scene.
Furthermore, in a sea of soundless Electric motorcycles, the Horwin CR6 Pro is celebrated by the most reputable sources as the quietest. Or, as Forbes.com puts it:
… with four colorways to choose from (white, black, blue, green), the CR6 is a bike that you can ride right out of your garage without waking up your neighbors. One of the only bikes on this list with an electric motor combined with a mechanical 5-speed manual transmission, this bike is easy to maneuver around town. And, with an EBS disc brake system, even easier to stop and take in the sights along the way.
Can You Make Any Motorcycle Quiet?
You can make a motorcycle quiet by adjusting your exhaust with heat-expanding, sound-absorbing packing material pipe wraps. Or, you can upgrade your tailpipes to dual-chamber or fiberglass resonator mufflers or add baffles or silencers. 
That said, changing or altering your exhaust pipes requires retaining both the fuel and intake ratios on many bikes; if you're not sure what we mean by that, we suggest you get your pipes adjusted or swapped out by a pro mechanic.
Furthermore, if you're here because your exhaust pipes seem to be getting louder over time, they may need just a good cleaning service.
Not only does a clear exhaust lead to more efficient engine performance and fuel mileage, but dirt build-up and holes caused by damage or corrosion allow air to escape, increasing the decibels of your exhaust's sound output. 
Finally, there are various noise-canceling helmets available on the modern moto market that can keep your ears protected from traffic, wind, and motorcycle sounds, although this won't do much to help your neighbors.
Was this article helpful?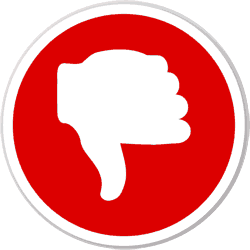 Did you find wrong information or was something missing?
We would love to hear your thoughts! (PS: We read ALL feedback)