400cc motorcycles are a great part of the small-sized engine displacement category because they offer the power, torque, and top speeds unavailable to the smaller 250 and 300cc bikes.
If you are researching 400cc motorcycle top speeds for rider preference or simply to settle a bet, look no further because we're going to give you the details you need!
Let's find out how fast 400cc motorcycles go.
Here's What Contributes to Top Speeds
Now, we know you're here to find out how fast a KTM 390 Duke or a Kawasaki Z400 can go, but there are a few different factors at play. 
When the manufacturer's engineers are designing the newest model, the engines are made to work as efficiently as possible. Some 400cc engines are built with power in the low to mid-range to get a slightly heavier bike like a cruiser up and rolling. 
Another 400cc engine might be designed for sport biking and racing purposes with different gearing and torque specifications to have a lot of power during screaming revs.
Some 400cc engines are manufactured to really shine upwards of 12,000 RPMs. 
These are some of the factors that are taken into consideration when looking at the differences in how fast 400cc motorcycles can go. Obviously, sportbikes and racers are built for speed and are going to go quite a bit faster!
1. Kawasaki Ninja 400
When considering top speeds, the Kawasaki Ninja series is never overlooked, and the Ninja 400 is no exception.
Include a compression ratio of 11.5:1 and the Kawasaki Ninja 400 is capable of a top speed of 125 mph!
Favored over the Ninja 650 by fans and stats alike, the 400 is probably the biggest Ninja that would be considered a 'baby bike.' 
But don't let that lull you into complacency. According to some very adamant Ninja riders and dealers, the metrics of this 'complete-package' outstrip competitors like the Vitpilen 401 or a Royal Enfield Himalayan.
Because the Ninja 300 was having problems passing European emissions standards, it was replaced in 2018 with the Ninja 400. Although the 400 has significantly more room for combustion, the engine is 17.6 lbs lighter. 
This difference in power, as well as lowered weight, upgraded chassis and suspension make for a faster bike than its predecessor-the Ninja 300.
The Kawasaki Ninja 400 has the torque and power befitting of a 'baby bike', but it's so much more than that. Pumping out 28 ft-lbs of torque at 8,000 RPMs translates to a max power rating of 49 horsepower.
2. Benelli Imperiale 400
The Benelli Imperiale 400 is a radical reinvention of Benelli's chromed-out champion of the 1950s-the Benelli MotoBi series. This sleek, vintage road ripper begs to be stripped down for a cafe racer, but as a stock, neo-vintage piece of history, it is just as impressive.
The Benelli Imperiale 400 sports an air-cooled, 4-stroke thumper with 20.7 horsepower at 5,500 RPMs that translates well from the 21.4 ft-lbs of torque churning at the crankshaft.
Perhaps because the Imperiale 400 is a reinvention of an older bike, we can see from here on out how the speed of an older style bike is paltry in comparison with sportbikes in the same displacement category.
With a top speed of only 75 mph, this bike is probably best-ridden around town and on back roads because it might not as easily keep up with highway speeds.
Remember-even if a bike can go 75 mph, the stress of redlining an engine will eventually cause catastrophic engine failure.
3. KTM 390 Duke
Weighing in at 338 lbs wet, KTM's Austrian featherweight 390 Duke was revealed to consumers at the 2012 Milan EICMA.
Purported to be the fasted Indian-made motorcycle, KTM's Indian partner company Bajaj is behind the design and production of the 390 Duke.
In its country of origin, India, the KTM 390 is classified as a solidly mid-sized bike, but here in the US and Europe, it is considered a relatively small bike.
Is the Duke a sportbike? Is it an adventure model? We think it toes the line between the two.
When compared to bikes like the Benelli Imperiale which also sport a single-cylinder, 4-stroke engine, it shows the radical differences in torque, power, and speed. 
A prime example of the differences in high- and low-end torque between a sportbike and a street commuter, the KTM 390 Duke has 26 ft-lbs of torque at 7,250 RPMs.
That translates to a mind-bending 43 horsepower-almost double that of a street commuter like the Benelli Imperiale 400. 
To top it all off, the KTM 390 Duke is capable of a top speed of 113 mph on the straightaway, goes 0-60 mph in 5.53 seconds, and does a solid ¼ mile in 14 seconds!  
Related: How Fast Do 300cc Motorcycles Go? 5 Examples
4. Husqvarna Vitpilen 401
Simply put, we love the Husqvarna Vitpilen 401. Sweden's Husqvarna has always impressed us with their incredible off-road machines, but this sleek, modern city slicker is bound to impress just about anyone.
You're going to find a lot of bin parts from KTM, Husqvarna's parent company, but it stands out against something like the KTM 390 Duke because of its style and simplicity.
The Vitpilen 401 is the epitome of a neo-cafe racer. It's made for zipping around town and certainly has enough power to get you up to highway cruising speeds and beyond.
The Husky Vitpilen 401 features a 373cc DOHC single-cylinder engine ostensibly visible to the naked eye, as this bike is naked as naked can be.
The Vitpilen 401 is not just a head-turner, it also has some impressive power stats to match. Cranking out 27.3 ft-lbs of torque at 7,000 RPMs, it hits its max power at 9,000 RPMs, with a max 44 horsepower. 
It's not a sportbike, so you won't be finding max torque or horsepower at those massive revs, but the Husky Vitpilen 401 can hit a cool 100 mph on the straights.
5. Ducati Scrambler Sixty2
What's a list of motorcycles without a solid scrambler in the stables?
Since the resurgence of popular scramblers and neo-scramblers, Ducati's models are easy to drool over with that incredible design that is synonymous with their brand. 
The Ducati Scrambler Sixty2 is no exception to the rule.
Somewhat of a rarity on the market is the time-tested Desmodromic L-twin 399cc featured in the Scrambler Sixty2. 'Desmo' engines are an earlier variation of engine valve control repurposed from marine engine technology, capable of creating high power ranges.
Although the Ducati Scrambler Sixty2 is lacking in the frills, bells, and whistles available on other neo-scrambler models, all the simplicity allows for a low-cost, entry-level scrambler for beginner riders.
But you don't need to be a beginner to see the value of this stylish retro/throwback screamer.
The 399cc 'Desmo' engine might be a powered-down version of the 700cc engine available on larger Ducati bikes, but it still puts out incredible power for such a small engine. 
The max torque come in at 25.5 ft-lbs at 7,750 RPMs and transfers to a max power rating of 41 horsepower at 8,750 RPMs.  
If you're wondering how this torque and power translates to top speed, look no further!
The 399cc Desmodromic engine power as well as a uniquely stripped-down, low-weight chassis can get this bad boy screaming up to 100 mph.
Perhaps not the fastest scrambler around, but still enough to peel back your eyelids!
Related: How Fast Can A 2000cc Motorcycle Go? (7 Examples)
6. Royal Enfield Himalayan 411
A tall, mid-weight adventure bike named after the rugged mountains it purports to clamber around on, the Royal Enfield Himalayan is built for touring and off-roading just like any other motorcycle that shares the adventure bike moniker. 
The 411 is the newest upgraded model of the Himalayan, and they are built to take the beating of moderate trail riding. This means that these bikes' engines are built for specifications that leave speed out of the mix.
Modest power ratings from this 411cc SOHC single show max torque output of 23.6 ft-lbs at 4,250 RPMs. This isn't bad when you remember that these bikes are built for technical specs instead of speed.
But that doesn't mean that you can't crank this monster. 
One rider from a survey of Himalayan 411 owners showed that "It accelerates better than its numbers suggest. Rev it to 4000 in each gear, and you will be well ahead of traffic and at 50+ mph before you know it. Being a two-valve single, it takes a little extra time to spool up, but you get a pleasant push of torque while building up to peak horsepower."
And given that peak power is max rated at 24.3 horsepower, that's not too shabby!
All in all, this adventure/touring motorcycle is going to place pretty low with a top speed of 75 mph.
What Is the Average Top Speed of 400cc Motorcycles?
The top speeds of 400cc class motorcycles range from 75 mph to 116 mph, although there are outliers in the category that go a bit slower or a bit faster.
For 400cc and below motorcycles, often considered small-displacement bikes in the West, these are still massive top speeds when compared to 400cc engines from bygone decades.
When you take the average top speed from these specifications, the average 400cc motorcycle is going to top out around 95-100 mph.  
What Are the Fastest 400cc Motorcycles?
Torque and power specs are important factors that create fast bikes. That being said, the sportbike competitors in the 400cc class are going to be the fastest.
In the 400cc engine displacement category that we've reviewed for you, here are the fastest bikes:
Kawasaki Ninja 400:

Capable of 116 mph.
KTM 390 Duke:

A whopping 113 mph!
Kawasaki Z400:

A comparable contender from Kawasaki, the Z400 pulls 112 mph on a straight.
Can Complete Beginners Ride a 400cc Motorcycle?
We would easily recommend a complete beginner to ride a 400cc motorcycle as it still fits in the small size class.
That being said, it depends on what kind of riding a beginner is interested in. Something like the Benelli Imperiale 400 or the Royal Enfield Himalayan could be an excellent bike to get into.
On the other hand, if you are looking to get into a sportbike or racing model, perhaps a smaller, lighter bike such as the Kawasaki Ninja 250 will help you learn how to blast revs at a more careful speed range. 
Related: How Fast Do 250cc Motorcycles Go? (10 Examples)
Sources
2021 Husqvarna Vitpilen 401 Review | MotoDeal.com
What Exactly Is 'Desmo' And Why Is It So Cool? | CNet.com
Was this article helpful?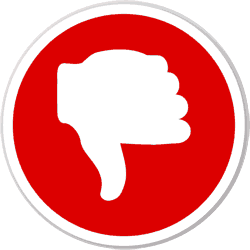 Did you find wrong information or was something missing?
We would love to hear your thoughts! (PS: We read ALL feedback)