The BMW X5 is a luxury mid-size SUV that was first introduced in 1999 and has since seen four generations of production. 
As always, it is essential to thoroughly research any car you're considering.
This article will discuss the best and worst model years for the BMW X5.
The Best And Worst Years For BMW X5 Are:
Considering new BMWs are generally more reliable than older ones, the 2022 and 2017 models are considered the best and most dependable model years for consumers to buy. On the other end of the spectrum, older models, such as the 2008 and 2013 model years, should largely be avoided. 
What BMW X5 Years Are The Most Reliable?
Having a reliable car is essential for several reasons. First and foremost, a reliable vehicle is less likely to experience unexpected breakdowns or malfunctions, which can be costly and time-consuming to fix. 
This means that you'll spend less on repairs and maintenance, and you'll be able to rely on your car to get you where you need to go.
Researching a model's reliability before purchasing is essential because it allows you to decide on the vehicle you're considering. By looking at reliability data and customer reviews, you can better understand how well a car has performed over time and what issues to watch out for. 
To help you make a more informed decision and ensure that you end up with a car that meets your needs and expectations, we have rounded up the most reliable BMW X5 model years.
2022 BMW X5
The 2022 BMW X5 might be the best option if you want a luxury SUV with all the latest amenities. Since it is new, little can be said about its dependability besides the rigorous controlled testing it underwent.
The 2022 BMW X5 receives a reliability rating from J.D. Power of 77/100, signifying an average rating.
Despite not being tested throughout time, the 2022 model year may be counted as the most trustworthy model yet because of a rising trend that began with the 2014 model year.
Even though the 2022 model year is new, there has already been one recall, albeit for a small problem. The sunroof is the subject of the recall due to defective software that might cause it to close without the key fob in the vehicle.
Modern models tend to last longer and better in terms of lifespan. Therefore, it is reasonable to assume that you will at least reach the 150,000–200,000 mile milestone in a 2022 BMW X5.
If you are seeking a new luxury vehicle, the 2022 model is a good option with a base price of $60,000 for a powerful mid-sized luxury SUV.
The BMW X5 with AWD received four-star overall safety certification from the National Highway Traffic Safety Administration in 2022.
With four stars in the frontal crash and rollover tests and five in the side crash test, it's safe to say the X5 will keep you safe on the road.
Although it was not assessed for rollover safety and did not obtain an overall safety rating, the X5 earned the same frontal and side-impact ratings.
The 2022 X5 has yet to be reviewed by the Insurance Institute for Highway Safety. However, the organization gave the 2021 model Good grades practically everywhere, so we can assume a similar rating for the 2022 model.
Additionally, a host of standard driver assistance safety features are available, such as:
Rearview camera
Front and rear parking sensors
Blind-spot monitoring
Forward collision warning
Forward automatic emergency braking
Driver drowsiness monitoring
Lane departure warning
Adaptive pivoting headlights
Last but not least, it is safe to assume that severe issues like engine overheating shouldn't any longer be a significant problem with the BMW X5 later versions, given that BMW got its act together from the 2014 model year and up.
Overall, the X5's interior is tastefully finished and features comfortable first- and second-row seats, a sizable cargo compartment, and an intuitive infotainment system. 
It has many built-in driver-aid features as standard, and its adaptive suspension blends a smooth ride with responsive performance.
2017 BMW X3
The 2017 BMW X5 is a luxury SUV that offers high reliability and appeals to consumers. One of the main reasons for its reliability is the use of high-quality materials and advanced engineering techniques in its construction. 
The X5 features several advanced safety technologies, such as automatic emergency braking and lane departure warning, which help keep occupants safe in an accident.
In terms of appeal, the 2017 BMW X5 offers several features that are sure to please consumers. 
For example, the vehicle has a range of powerful and efficient engines, including a 3.0-liter turbocharged six-cylinder engine that provides plenty of power while achieving excellent fuel economy. 
The X5 features a spacious, comfortable interior that provides a luxurious driving experience.
It also offers several advanced technology features, such as the iDrive infotainment system, which allows drivers to easily access navigation, music, and other features through a central touchscreen interface. 
Regarding consumer reviews, the 2017 BMW X5 has generally received positive feedback. 
Many reviewers have praised the vehicle's performance, handling, and comfort while noting that it is an overall well-rounded SUV. 
The X5 has also been praised for its advanced technology and safety features, a significant selling point for many consumers.
This model has received excellent safety ratings. 
The National Highway Traffic Safety Administration (NHTSA) gave the X5 an overall rating of five out of five stars, with five stars in the front and side crash tests and four stars in the rollover test. 
The Insurance Institute for Highway Safety (IIHS) also gave the X5 good ratings in all crash test categories and named it a Top Safety Pick.
Overall, the 2017 BMW X5 is a reliable and appealing luxury SUV that will satisfy consumers looking for a high-quality vehicle. Its advanced features and technology make it an excellent choice for anyone looking for a comfortable and high-performing vehicle.
What BMW X5 Years Should You Avoid?
When a vehicle model year has a reputation for being unreliable, it likely has a history of recurring issues or problems reported by other drivers. 
These issues can range from minor problems, such as electrical issues or poor fuel economy, to more severe cases, such as engine or transmission problems.
Purchasing a notoriously unreliable vehicle model year can lead to significant financial losses. These cars are more likely to require frequent repairs and maintenance, which can add up quickly and become costly. 
To avoid purchasing an unreliable vehicle model year, it is crucial to research the reliability of a vehicle model year before making a purchase.
To help you overcome this feat, below, you'll discover the BMW X5 model years you should avoid.
2008 BMW X5
According to the NHTSA, the 2008 BMW X5 has been the subject of 16 recalls and 313 complaints.
A recall was issued due to an electrical short that can cause the PCV valve heating to overheat, enhancing a fire risk.
Additionally, there are recalls for overheating batteries and defective brakes. A second, more severe recall involves fuel pump issues that might cause an engine stall and fuel leaks.
Numerous customers have also expressed concern about engine problems, such as overheating and broken parts.
According to Car Complaints, there aren't many concerns about the 2008 BMW X5. The top three issues are water entering the interior, coolant pump malfunction, and power loss when driving.
Water seeping into the SUV's cabin is the leading cause for concern. 
The report claims that the electrics were swamped from water in the drain tubes not being properly drained. This issue alone will cost you close to $10,000 to repair.
You should also watch out for issues like power loss when driving. The recommended fix calls for changing the battery and alternator, costing upwards of $2,000.
Ultimately, the 2008 BMW X5 is plagued with serious issues that are costly to repair. It's easier to maintain peace of mind by avoiding this model year entirely. 
2013 BMW X5
Consumer Reports gave the 2013 BMW X5 a low-reliability score of 1 out of 5, making it one of the worst model years to stay away from. There are way too many issues with the 2013 X5 that are negative.
According to many owners, the 2013 X5 has a gasoline system that is full of issues. For one owner, the gasoline pump malfunctioned and even fell apart, leaving debris in the fuel system. 
Additionally, several customers claimed that stalling and power loss necessitated the replacement of the fuel injection system.
With this X5 year, oil leakages plagued many owners too. Many users complained that their SUVs used excessive oil, leaking everywhere.
It has also been reported that the transmission will fail and switch to neutral while moving. This means drivers cannot accelerate, which is risky, particularly if you're on a highway.
It is best to steer clear of the 2013 model to avoid any frustration down the line.
What are Some Typical Problems With The BMW X5 Models? 
Everyone who owns one of these high-end vehicles is aware of its benefits and shortcomings. The BMW X5 is a beautiful vehicle, but it has a unique set of problems.
Various issues have been highlighted by Consumer Reports, and some are closely related to several vehicle recalls. 
Below are some of the most typical problems that many BMW X5 drivers have experienced: 
Airbag issues
Powertrain problems
Oil leakages
Engine misfires
Transmission issues
Engine overheating
Water leakages
For a more in-depth analysis, take a look at our article about common issues for BWM X5.
Overall, the BMW X5 offers excellent comfort and remarkable performance despite requiring more upkeep than a typical crossover SUV.
To better comprehend the BMW X5's ownership expenses, it is beneficial to be aware of its challenges. Knowing what issues your X5 has will also help you avoid needing future pricey repairs.
Final Thoughts
The X5 is known for its combination of luxury, performance, and versatility, making it a popular choice among SUV buyers. 
It is available with various engines, including a turbocharged inline 6, V8, and a plug-in hybrid powertrain. The X5 also features BMW's xDrive all-wheel drive system, which provides excellent traction and handling. 
The X5 offers a comfortable and well-appointed interior with advanced technology and safety features. Overall, the BMW X5 is a well-rounded SUV that provides a balance of luxury, performance, and utility.
BMW X5s have generally been considered reliable vehicles. However, like any other car, they can have their own issues. 
In general, earlier models of the X5 have had fewer reported problems than more recent models. But it is worth noting that the X5 has consistently received high ratings in reliability surveys and owner satisfaction reports.
An X5 provides consumers with a comfortable and luxurious ride, powerful engine options, and advanced technology features. 
Additionally, it offers a good balance of practicality and performance, making it an excellent option for those looking for a car that can handle daily commutes and long road trips.
Sources
Was this article helpful?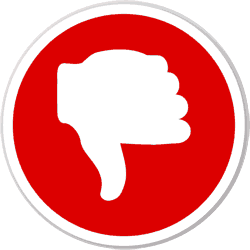 Did you find wrong information or was something missing?
We would love to hear your thoughts! (PS: We read ALL feedback)
ⓘ  The information in this article is based on data from National Highway Traffic Safety Administration (NHTSA) recall reports, consumer complaints submitted to the NHTSA, reliability ratings from J.D. Power, auto review and rating sites such as Edmunds, specialist forums, etc. We analyzed this data to provide insights into the best and worst years for these vehicle models.
---