The BMW X5 is a great option if you want a reasonably large yet fast SUV that offers sporty handling. BMW vehicles are luxurious automobiles that are enjoyable to drive.
The X5 is loaded with cutting-edge features and advanced technology, as well as a smooth and powerful engine.
Like any other vehicle, some of its models are more prone to having issues. This article discusses 8 common issues of the BMW X5.
1- Water Leakage Problem
The BMW X5 sunroof is one of the most in-demand features, but has its benefits and drawbacks as well. Unfortunately, the 2008 BMW X5 has some water leak issues associated with the sunroof.
On the plus side, it lets in sunlight and can be opened to provide adequate ventilation inside the vehicle.
But there is also a disadvantage: the sunroof allows water from the outside to enter, which damages the interior of the vehicle. Drain tubes normally prevent water from pooling on the sunroof. However, the tubes in many 2008 BMW X5 models can leak water into the vehicle's cabin.
A wet floor mat is an annoyance, but a soaked vehicle carpet may need to be replaced if it is ruined.
Additionally, several owners have reported that water frequently spills into the front passenger seat and has destroyed the electrical system.
Because of the water leakage, the ignition system could be damaged and won't let the 2008 BMW X5s start. Many vehicles had identical issues, which made the electrical door locks stuck, and the drivers weren't able to access the vehicle.
Some of the SUVs returned to their original state when the interior had dried out.
But most of the time, the electronic parts and their electrical components require replacement.
2- Engine Stall Problem
The power and agility make the driving experience of the 2011 BMW X5 pleasurable.
An abrupt engine stall, on the other hand, can ruin the driving experience. This issue appears in some 2011 model year units and is regarded as the BMW X5's most serious flaw.
A few of the BMW X5 models stalled at low speeds, and this happened frequently at low accelerations, even though the automobile could stall at considerably higher accelerations.
Because stalled engines could not be restarted, the owners towed their BMW X5.
BMW accepted that there was a flaw in the engine of the 2011 BMW X5, making it stall or seize suddenly. When the engine stalled, the engine control module activated and the safe mode was turned on. The engine warning light may or may not illuminate based on the conditions.
The majority of BMW X5 owners were unable to tackle the issue, and many were forced to replace the entire engine. This resulted in a huge financial loss.
However, the X5 models will often run as long as 200,000 miles without any major engine problems. Read more about how many miles a BMW will last.
3- Engine Overheating Issue
The strong engine of the 2013 BMW X5 keeps cool even while operating at full engine load due to its electric water pump.
A water pump malfunction, on the other hand, can initiate the supplementary fan, which can continue to run even after it is no longer required.
This problem does not only affect the 2013 model-year BMW X5.
This issue has also arrived in several 2011-2012 models. It's critical to fix a defective pump as soon as possible so that the engine isn't harmed by operating too long and heating up.
4- Transmission Issues (CVT transmission)
The BMW X5 gearbox delivers the appropriate amount of power to the engine to keep the SUV functional. If one of the SUV's parts fails, it becomes significantly more challenging to drive.
A serious transmission failure can trigger the BMW X5's safe mode, enabling it to operate at a lower performance level to prevent any damage.
The X5 models feature the CVT transmissions which have proven to sometimes cause problems. We have a list here of SUVs with CVT transmission.
The mechatronic sensor in some BMW X5 2011 model years might collapse without giving any indication. The transmission can change without acknowledging the inputs from this sensor.
Other BMW X5 transmission issues have been reported. When the transfer case on some 2012 BMW X5 models wears out, this leads to a vibration problem.
Numerous 2006 BMW X5 can shift between gears while driving at moderate speeds without notice and repairing these transmission problems might be costly.
5- Engine Misfires Issue
An engine misfire happens when the combustion process fails and the vehicle cylinder stays unfired. Misfires can develop during engine initiation as well as when the engine is idle.
When the engine misfires, it may stutter for a while and sometimes even lose power.
This is also a frequent issue on the BMW X5. However, this issue is simple to identify. If the engine is misfiring, it will turn idle or make a rumbling noise.
This is usually caused by a faulty element in the intake actuator. This issue with the BMW X5 can be resolved by simply changing the item to keep the SUV's operations efficient.
6- Oil Leakage
The 2009 and 2013 models of the BMW X5 both had the problem of oil leakage.
Vehicle oil leaks have become a common complaint on different automobile forums. It is reported that the owners have experienced severe oil spills.
Other users reported that their SUV was either burning too much oil or leaking everywhere. The problem was solved after replacing the defective alternator bracket and timing covers.
You have to go fully electric to get rid of oil in your car.
7- Powertrain Issues
The NHTSA has received many complaints about the powertrain issues of the 2021 BMW X5 Hybrid.
One BMW X5 owner claims that their X5e hybrid shuts down as soon as the driver's door is opened. It is reported that these problems are occurring because of software glitches.
One of the BMW X5 smashed into trees, and the airbags did not activate.
Some of the complaints are about the lack of acceleration power in hybrid mode. Another complaint is the loss of power and shakiness on the highway, which is a result of a powertrain malfunction.
8- Air Bag Issue
Another issue is with the airbags of the BMW X5. BMW initiated a recall of the X5 in 2008, affecting approximately 0.2 million vehicles. The front seat person detection mat in the X5 was faulty, which meant that even in a serious crash, the front airbag would not activate.
This could result in significant damage. BMW also offered to repair the malfunctioning sensor and even prolonged the X5's warranty to ten years.
BMW X5 models from 2001 to 2003 were also subject to a large airbag recall. The front airbag would rupture and burst in certain cases.
Pros and Cons of BMW X5
Pros
In comparison to its rivals, the BMW X5 is far more mature. It is 194.3 inches in length, the width is 78.9 inches, and it is 68.7 inches tall. It has crisp lines, sharp cuts, and bold detailing that make its massive dimensions appear sportier.
For a more agile experience, the BMW X5 is also available in an M Sport version, which is equipped with larger 20-inch alloy wheels and an edgy bumper. 214 mm of ground clearance is another plus that allows the bulk to be loaded.
The BMW X5 has LED headlights, four-side temperature controls, a panoramic sunroof, a controlled trunk door, and adjustable seats with back support.
It is equipped with:
a generous iDrive infotainment system that includes a big screen with a 12.3-inch digital display behind the steering wheel and a 12.3-inch screen in the middle of the dashboard,
a 10-speaker stereo,
Apple vehiclePlay,
360-degree parking camera,
gesture controls,
wireless charging,
Wi-Fi, 5 USB ports,
and an auto start and stops feature.
Six airbags, traction control, emergency brakes, collision alert, parking assistant, driver drowsiness detection, blind spot monitoring, and hill descent control are all the BMW X5 safety features.
The BMW X5's front row is cozy and roomy, the same as the back seats, which boast more than 36 inches of legroom. The standard variant cabin is roomy enough to cater to five passengers.
There is plenty of room to spread out in the back. To accommodate the kids, there is a possibility to obtain 2 additional seats in the third row. When not in use, those chairs can be folded flat.
The truck space is also generous enough, as behind the back row is 35 cubic feet, and it can be expanded to more than 71 cubic feet by folding all of the back seats.
Cons
Water leakage
Engine stalls
We have an article also with general problems with hybrid cars.
What Do the Reviews Say
"When compared to its rivals, the X5 is an all-rounder SUV, capable of handling both utility duties and efficient drives with uncanny precision."
"In its past 20 years of existence, the X5 has acquired a great reputation for dynamic driving qualities and sumptuous features. This fourth-generation model, which launched just two years ago, is the best version to date."
Resale Value
The basic price of the BMW X5 2022 is around $60,000. That is marginally greater than the average grade.
The X5 hybrid option costs around $64,000, while the V8 engine BMW X5 variants, which are the top variants, cost around $83,000 and $106,000.
The BMW X5 2022 has innovative technology and eye-catching styling in the price range mentioned below:
The primary models S and X Drive40i X5 start around $60,000.
The Electrified X5 xDrive45e starting price is around $64,000.
V8 engine BMW M X5 M50i has a starting price of around $83,000.
V8 BMW M starts at around $106,000.
After five years, the market value of a BMW X5 will be around $39,000.
The depreciation table below can be used to assess the BMW X5's resale value over the next seven years.
| | | |
| --- | --- | --- |
| Years Old | Resale Value | Mileage |
| 1 | $67,967 | 12,000 |
| 2 | $54,330 | 24,000 |
| 3 | $52,648 | 36,000 |
| 4 | $46,908 | 48,000 |
| 5 | $39,625 | 60,000 |
| 6 | $33,534 | 72,000 |
| 7 | $29,746 | 84,000 |
Verdict
The BMW X5 is known for its excellent performance in the luxury midsize SUV segment.
The latest BMW X5 gets a score of 8 out of 10 based on more than 31 items of research and information from multiple sources.
The 2022 BMW X5 is an excellent premium SUV that offers a well-appointed cabin with comfortable seats, a massive vehicle cargo space, and an easy-to-use infotainment system.
It includes plenty of standard driver aid systems, and its adjustable suspension strikes a mix between a pleasant ride and energetic driving.
The X5 also has a fuel-efficient six-cylinder engine, as well as more robust hybrid and V8 choices. There are only a few SUVs that are as well-rounded as this one.
By most standards, the BMW X5 is an excellent vehicle. It is a head-turner, loaded with advanced safety technologies and impeccably well-trimmed. The X5 also amazes with its capacity to transport families and freight. No doubt it's a blend of pleasure and utility that is worth the cost.
While the BMW X5 requires greater maintenance than a standard crossover SUV, it still provides a lot of comfort and outstanding performance.
It is good to be aware of the BMW X5's difficulties to get a better understanding of its ownership costs. Knowing what problems with your X5 will also prevent you from getting expensive repairs in the future.
Was this article helpful?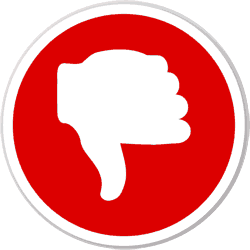 Did you find wrong information or was something missing?
We would love to hear your thoughts! (PS: We read ALL feedback)
ⓘ  The information in this article is based on data from National Highway Traffic Safety Administration (NHTSA) recall reports, consumer complaints submitted to the NHTSA, reliability ratings from J.D. Power, auto review and rating sites such as Edmunds, specialist forums, etc. We analyzed this data to provide insights into the best and worst years for these vehicle models.
---