The Toyota Camry has been around since 1982 and has a global presence that so many other cars in its category can only envy. It has sold several million of units in the United States, with 250,000 or more units sold every year since 1988.
Its popularity spreads across different demographics and it is a top choice for first-time car owners. However, to determine whether a car is a good first car for anyone, it must fulfill certain conditions bordering on ease and safety.
If you are buying a car for the first time or looking to get one for your teenager, let's see if the Toyota Camry would be a great choice.
Here's the Short Answer to Whether the Toyota Camry Is a Good First Car:
Considering its elite safety system, positive ratings, and easy-to-use tech and infotainment features, the Toyota Camry would certainly make for a good first car. The car has relatively low ownership costs, including decent maintenance expenses, which makes it ideal for people buying their first vehicle.
How Popular Is the Toyota Camry Amongst First-Time Buyers?
The Toyota Camry is the best-selling mid-size sedan in the history of vehicles, with hundreds of thousands of units sold yearly in the U.S. alone. Car and Driver has also named it one of the most popular used vehicles.
Even with the increasing popularity and dominance of SUVs in the market, the Toyota Camry still manages to hold its own.
It is also considered one of the most popular cars amongst first-time buyers because of certain features. These features include its advanced safety system, even for base trims, reliability, simplicity, and overall efficiency.
How Easy Is the Toyota Camry to Drive?
The Camry has always been an easy ride and that would explain why it is still the top choice for millions of consumers, even to this day.
While it isn't a high-horsepower sports car, the Toyota Camry gets around very smoothly and easily with its standard four-cylinder engine. The four-cylinder engine churns out 204 horsepower and there's a V6 engine option that can deliver up to 301 horsepower.
The four-cylinder engine is all you need if you are just looking to get around the city routinely. However, if you are looking for a bit more speed, you can go for the V6 engine option, which delivers higher performance.
Composed handling is one of the major fortes of the Toyota Camry. While it isn't exactly the best at this, the Camry handles itself excellently on the road and the brakes are super responsive.
Speaking of ease, let's talk about the Toyota Camry's safety and driver-assist system. The Toyota Camry boasts standard driver-assist features, including rear view camera, traffic sign recognition, pedestrian detection, forward collision warning, lane departure warning, and emergency braking, amongst others.
Other available driver-assist features include rear cross-traffic alert, front/rear parking sensors, head-up display, and a surround-view parking camera system.
These driver-assist features are all a part of the Toyota Safety Sense Package and they make driving the Toyota Camry a lot easier.
Also, if you are into light off-roading and you want a smoother experience, the Camry has available all-wheel drive to help smoothen things up.
Related: Toyota Camry In Snow & Winter Driving? (Explained)
How Easy Is Basic Maintenance on the Toyota Camry?
Maintenance is very important to preserve and elongate the life service of any car and the Toyota Camry is no different. The Toyota Camry is prepared to keep its owners happy, and all it asks is proper maintenance.
Thankfully, maintenance for the Toyota Camry isn't at all difficult. As a matter of fact, it is as simple as:
Read the Owner's Manual
The first step to taking care of a Toyota Camry model is reading the owner's manual. Why is that so important?. The answer is simple: the owner's manual gives you basic information about your Toyota Camry, how to use it, and how not to use it.
These steps look simple, but taking them with levity might rip off a few thousand miles from your Toyota Camry's life. Read the manual and make sure to follow the recommended solutions and maintenance plan.
Wash the Vehicle
This is perhaps the easiest of the maintenance process, but it isn't less important. If you are going to enjoy your Camry for a long time, you'd need to wash and wax it regularly. This is especially important if you stay in coastal or salt-belt areas where the salt is likely to corrode critical parts like the undercarriage.
Go for Routine Maintenance
Taking your car to a dealership for routine maintenance is another important part of the maintenance process. Many experts recommend changing the oil every 3,000 miles, and this is pivotal to the Camry's lasting efficiency.
The maintenance schedule should also include checking tire pressure, rotating tires, checking brakes, checking fluid levels, and tightening nuts and bolts. Experts advise doing this every 5,000 miles.
You may also need to have the spark plugs replaced and inspect critical components like the radiator, condenser, ignition wires, and distribution cap every 30,000 miles. At this stage, you have to make sure the entire vehicle is thoroughly inspected.
Let's talk about maintenance costs, shall we?
According to CarEdge, the Toyota Camry will cost about $4,203 in maintenance costs in its first ten years.
And during that time, there is less than a 12% chance that the Toyota Camry will require a major repair. CarEdge estimations show that this is 9.61% better than other cars in its class.
RepairPal also estimates that the annual maintenance cost for the Toyota Camry is $388, which is significantly lesser than the $651 cost for the average vehicle.
Related: How Much Do Used Toyota Camrys Cost? (With 11 Examples)
How Reliable Is this Model?
The Toyota Camry is one of the most reliable sedans in existence and that has contributed to its popularity amongst first-time buyers. With proper maintenance, one can crank out up to 200,000 miles of life service from the Toyota Camry.
RepairPal gives the Toyota Camry a 4.0/5 reliability rating and ranks it third on its list of the top 24 mid-size cars. It further reveals that repairs are less severe and less frequent than the average car.
J.D. Power also corroborates this by giving the Toyota Camry a top-notch reliability rating of 84 out of 100 while ranking it 2nd on its list of mid-size cars. A recent Vehicle Dependability Study by J.D. Power also ranked it as the most dependable vehicle over the past three years.
Juṣt in case you'd like more proof, reviewers in Sure Critic also laud the Camry's reliability, giving it an average rating of 8/10.
Here's what some reviewers have to say about the Camry's reliability:
The Toyota Camry has a reputation for its reliability, and model years over the past 20 years have all been reviewed well. Buyers should feel comfortable with the dependability of this car.
-Motor Biscuit
No matter which Camry you choose, you'll also get the latest safety systems. Then there's the Camry's nearly 40-year history of reliability and its high resale value. There's a reason the Camry remains the best-selling sedan in its segment, and it's hard to go wrong with any model."
Auto Trader
Related: 10 Reasons Why The Toyota Camry Is So Popular?
What Are the Most Sold Cars Among First-time Buyers?
Below are some of the most preferred and popular cars among first-time buyers:
1. Toyota Camry
Besides being the best-selling mid-size car of all time, the Toyota Camry is also one of the most popular among first-time car buyers.
Its hybrid trims are especially famous amongst this group for their fuel efficiency, which goes up to 51 MPG in the city and 53 MPG on the highway.
Besides that, the Camry also features the Toyota Safety Sense, which comprises a slew of sleek driver-assist features. They include automatic high-beam headlights, lane keep assist, and automatic emergency braking, amongst a plethora of others.
2. Toyota Corolla
The Toyota Corolla is one of the most popular compact cars in existence. Its popularity spreads to different corners of the world and it has gone way past diamond in terms of total sales.
It is also very popular amongst first-time buyers and one of its major attraction points is its fuel economy. For regular trims, the Toyota Corolla gets up to 32 MPG in the city and 41 MPG on the highway. And, as expected, the Hybrid does even better with 53 MPG in the city and 52 MPG on the highway.
Its reliability is top-shelf because how else does one explain an 85/100 reliability score on J.D. Power? Not to mention the Corolla's elegant stack of safety features, including the rear-view camera, lane keep assist, traffic sign recognition, and automatic high-beam headlights, amongst others.
All of those features land it a place in the hearts of first-time buyers and a spot on this list.
3. Kia Soul
The Kia Soul's apparent versatility has made it an incredibly popular choice among first-timers. None of its trim levels exceeds $30,000, which explains why it won the U.S. News' award for best subcompact car for the money.
It can also seat five adults comfortably and the cargo area is relatively large and flexible for a subcompact car.
One downside, however, is that unlike the Toyota models mentioned above, the Kia Soul doesn't have enough standard driver-assist features.
4. Nissan Versa
The Nissan Versa is one of the few small cars still keeping its head above water in the wake of the massive consumer shift to SUVs. It is also an attractive choice for first-time buyers for myriads of reasons.
One of such reasons is its price tag, which is largely sub-$20,000 across its different trims. Quite the steal, right? It also comes standard with a 7-inch touchscreen and smartphone connectivity for all trims but the base trim.
Another reason for the Versa's desirability amongst first-time buyers is its line of standard safety features. They include automatic high-beam headlights, lane departure warning, and automatic emergency braking. It also adds rear automatic braking, which is a rare safety feature for this segment. (pun intended)
5. Toyota Prius
Most first-time buyers would rather go for a car that would save them some money, especially on gas. That explains why the Toyota Prius is very popular amongst that circle. EPA estimates show that the Toyota Prius gets up to 58 MPG in the city and 53 MPG on the highway.
In terms of exciting features, even the base Prius models offer a 7-inch touchscreen, Apple CarPlay/Android Auto, Amazon Alexa, and Wi-Fi hotspot. The Toyota Safety Sense Package also adds driver-assist features, including automatic emergency braking, pedestrian and bicyclist detection, and cruise control.
Also, not many hybrid cars can stand in the same sphere as the Toyota Prius in terms of its cargo space. This makes it even more attractive, and it deservedly closes out this list.
Was this article helpful?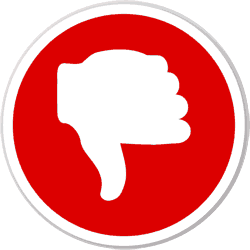 Did you find wrong information or was something missing?
We would love to hear your thoughts! (PS: We read ALL feedback)