Technology makes the auto world go round, which is why most vehicle models nowadays feature plenty of tech gadgets.
From climate control to smartphone connectivity to Wi-Fi hotspots, technology has become a necessity for most cars.
Amongst the most common technology features in vehicles today is Bluetooth. Bluetooth connectivity allows you to connect your phone, laptop, and other Bluetooth-enabled devices. While it is a plus for tech-inclined car owners, there are technophobes who despise the very idea of it.
If you are one of such people and Bluetooth just isn't your style for whatever reason, we have put together this article for you.
It features a list of some popular cars without the Bluetooth technology that you can cop. Let's have a look.
1. 2015 Hyundai Accent GS Hatchback
The Hyundai accent debuted in 1994 as a subcompact car and entered its fifth generation in 2017. Given its decent commercial success and rave reviews, the Hyundai's accent popularity cannot be denied.
If you are a good 'ol Luddite looking for a car without Bluetooth, we recommend getting your hands on a 2015 Hyundai Accent. This model is particularly renowned for the paucity of standard tech features, including Bluetooth.
The Bluetooth feature is not standard in this model; it is tagged "available," which means you can do without it. Great news, right?
In addition to that, you also get 13.7 cubic-foot of trunk space, cloth upholstery, great safety features and ratings, and low ownership costs, amongst other perks. It is the perfect "no-Bluetooth" car.
Meanwhile, you should explore some affordable cars with Bluetooth features.
2. 2015 Kia Rio LX
The Kia Rio is another subcompact produced and marketed by Kia since 1999. Currently in its fourth generation, the Kia Rio remains one of the choicest models in the subcompact section of the market.
If you are on the lookout for a car without a Bluetooth connection, we would like to recommend the LX trim of the 2015 Kia Rio. This is the perfect car for technophobes or folks who have a strong aversion to hackable connection features like Bluetooth.
While the Bluetooth technology is an available feature, it is not standard on base trims like the 2015 Kia Rio LX. In addition to that, you get a standard six-speed manual transmission, 138 hp four-cylinder engine, great fuel economy, and stellar reliability ratings.
It may also interest you to know that the 2015 Kia Rio is ranked #1 on US News' list of 2015 most affordable small cars. Simply perfect.
Related: How Long Do Kia Rios Last? (9 Important Facts)
3. 2015 Mazda 3 I SV
If you are looking to get a Bluetooth-free car, the 2015 Mazda 3 I SV is another car you should consider. It has a solid reputation as bequeathed on it by its manufacturer, Mazda, and has gained immense popularity.
Its popularity is especially pronounced amongst technophobes, given the absence of Bluetooth and other ritzy tech features. For the 3 I SV, standard features include air conditioning, a trip computer, a telescoping steering wheel, and a four-speaker sound system. Bluetooth is not a standard feature on the I SV trim.
So, if you are very particular about your car not having the Bluetooth technology, you should absolutely try out the 2015 Mazda 3 I SV.
You also get to enjoy critic-affirmed features like excellent fuel economy, great acceleration, and top-shelf safety scores. Not to mention the model's reasonable price tag. There are few "no-bluetooth" cars of this quality on the market.
4. 2015 Mazda MX-5 Miata
The Mazda MX-5 is one of the most popular sports cars in the market. Known as the Mazda MX-5 Miata in North America, the Miata debuted in 1989 as a roadster sports car.
It has since emerged as the best-selling two-seat convertible sports car in automotive history with production exceeding one million units.
It's quite hard to find a sports car without a Bluetooth in this era and the 2015 Mazda Miata is one of the few models that does not have it as a standard feature. It is an available feature, which means consumers can totally shun it.
However, the Mazda Miata doesn't sacrifice quality in other areas. It boasts a class-leading fuel economy, great handling, excellent performance and reasonable ownership cost. US News also named it #1 on its list of most affordable convertibles and #3 on the list of the most affordable sports car.
If you are intent on buying a car without Bluetooth, that's the complete package right there.
Related: 5 Mazda Models With The Most Recalls (Check Before Buying!)
5. 2014 Mitsubishi I MiEV
Can you imagine an electric car without technology as basic as Bluetooth? It's almost unimaginable considering the fact that an electric car is at the pinnacle of technology. Well, the 2014 Mitsubishi MiEV is a proud outlier.
It comes standard with hard plastics, a plain dash and controls, and pretty much sells itself as a low-tech car. And, yes, Bluetooth technology is not a standard feature.
However, this model still gives you access to the perks of electric cars like insane fuel economy (combined 112 MPGe). The model also boasts maneuverability for those engaged in city driving and comfortable seats for both drivers and passengers.
So, if you are looking for an electric or energy-efficient car without tech features like Bluetooth, the 2014 Mitsubishi I MiEV is an ideal choice.
6. 2015 Nissan NV Passenger Van
If you are looking to buy a passenger van and Bluetooth technology is a concern for you, you should totally check out the 2015 Nissan NV Passenger Van. For this model, Bluetooth is incorporated as an available tech feature, which means you can totally sideline it.
And of course, you get to enjoy all the other features you'd expect from a passenger van. That includes a 4.0-liter V6 engine with 261hp, five-speed automatic transmission, 12-passenger capacity, and a stack of exquisite safety features.
The base S and SV trims do not have Bluetooth technology. These trims, however, offer other important features like an air-conditioning, repellent cloth upholstery, and four/six-speaker audio system, amongst others.
7. 2015 Smart Fortwo Pure Coupe
From the moment it came out, the 2015 Smart Fortwo Pure Coupe has received quite scathing criticisms for its below-par performance and rough ride, amongst other complaints. This criticism also extends to its electric trim, which is one of the lowest-rated models in the class.
However, one golden rarity that the 2015 Smart Fortwo possesses is the absence of Bluetooth technology as a standard feature. While this is a turnoff for most people, it has earned the Fortwo some popularity amongst technophobe buyers who care nothing for Bluetooth technology.
Besides that, it also boasts an impressive fuel economy, top-notch safety features/ratings, spacious seating, and ease of parking. All of that has proven effective enough to win over a number of buyers with a strict no-Bluetooth policy to its side.
Related: Smart Cars With The Most Recalls (Check Before Buying!)
8. 2015 Nissan Titan S Pickup
The Nissan Titan is a full-size pickup truck that has been around since the 2004 model year. Assembled in Canton, Mississippi, the Nissan Titan entered its third generation in 2016 and has achieved a decent level of success and popularity.
The real reason the 2015 Nissan Titan S is on this list is because of the non-standard status of Bluetooth technology on some of its trims. These trims are the KingCab and CrewCab variants. So, if you are interested in copping a pickup without Bluetooth, you are in luck.
While lacking a standard Bluetooth feature, these trims have an enormous 5.6-liter V8 engine with 317 horsepower. They also boast four-wheel drive for off-roading, excellent IIHS ratings, and a massive towing capacity.
All of that is to show you the KingCab and CrewCab trims of the Nissan Titan S maintain their quality even without standard Bluetooth technology. So, we recommend that you consider copping one if it tickles your fancy for no-Bluetooth vehicles.
Was this article helpful?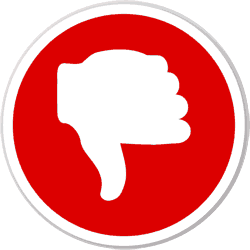 Did you find wrong information or was something missing?
We would love to hear your thoughts! (PS: We read ALL feedback)