The Toyota Celica is a sub-compact car that was produced from 1970 to 2006.
Although it was discontinued, the Celic's iconic design and impressive performance makes it a highly sought after car till this day.
Let's not get started on its exterior styling, which still looks up to date even after more than a decade.
Read on for more information about the Toyota Celica's longevity.
Here's the short answer to how long Toyota Celicas last:
A well-maintained Celica can last 250,000 to 300,000 miles if you don't abuse it. If you average 15,000 miles per year like most American drivers, you can expect the car to serve you for 16-20 years. 
How Many Miles Can You Expect From a Toyota Celica?
A Celica can easily last up to 250,000 miles. With adequate care and maintenance, it can get to the 300,000 mile mark.
We usually measure the lifespan of a car from the day of production. Since the last Toyota Celica was produced over a decade ago, most Celicas are pretty old. So many Celicas in the world today have hundreds of thousands of miles on them.
You can still buy a used Celica with up to 200,000 miles. We can also measure that the lifespan of a car from the day a driver replaced the engine and transmission. You can consider a Celica with over 200,000 miles in its odometer and a new engine as a new one.
The longevity of these vehicles depends largely on maintenance and use habits of the owner. Because the Celica is a high-performance car, many owners use the vehicle for drag racing and stunts, two activities that can strain the engine and transmission.
If you are in the market for a high mileage Celica, ensure that you see the service history and know how the car was driven before buying.
How Soon Should You Expect Rust on a Toyota Celica?
Many Celica owners reportedly have no rust on their cars even though they've used them for long periods of time. One driver said he owned a 30-year-old Celica that was still rust free.
However, some drivers complained of rust on the undercarriage of their cars. Since rust is most likely to begin with the undercarriage, ensure that you pay special attention to it.
Other drivers complained of rust on their car bolts. This made them especially difficult to unscrew. Of all the complaints recorded by Car Complaints for the Celica, none of them were related to rust. This says a lot about the rust repelling features of the Celica.
How Long Do Toyota Celicas Last Compared to Similar Cars?
The Toyota Celica does pretty well for itself when compared to other cars.
Toyota Celica vs. Ford Probe GT
Both the Toyota Celica and the Ford Probe GT can easily last 250k to 300k miles. However, you will need to be diligent with maintenance and avoid over-the-top performance modifications.
The two cars are collectibles nowadays, as the Probe was discontinued in 1997 while the Toyota stopped producing the Celica in 2006.
Quickly scan our article that talks about 3 Most Common Problems With Toyota Celica
Toyota Celica vs. Nissan 200SX
The 200SX is another long-lasting competitor to the Celica. Both cars can reach 300,000 miles with little difficulty, and they have relatively affordable maintenance and repair costs, considering they are sports cars.
According to RepairPal, the Nissan 200SX have an average maintenance and repair cost of $500 per year while annual maintenance for the Celica costs $367. This makes the Celica the cheaper vehicle to own.
Related: How Long Do Nissan 370Zs Last? (9 Important Facts)
Toyota Celica vs. Honda Civic GT
Like the Celica, the GT is the performance version of the popular Honda Civic. The Civic is a dependable daily driver that can log 300k miles on the odometer with ease, so long as you maintain it.
The Civic GT also shares similar average annual maintenance and repair costs with the Celica, at just $368, according to data from RepairPal.
Read more: How Long Do Honda Civics Last? (Solved & Explained!)
How Reliable Is a Toyota Celica?
The Celica also made a pretty good name for itself in terms of reliability. There is a reason it is still a highly sought after car today.
The Celica has a 4.2 reliability rating from RepairPal. Many owners love it and have remarked that it doesn't generate much problems.
As at the time of writing, J.D. Power is yet to rate the Toyota Celica.
The Best and Worst Years for Toyota Celica
A popular opinion is that the last generation of the Celica is the best generation there is. However, Car Complaints listed the 2000 model year as the worst Toyota Celica to have.
Still, other models in the last generation are pretty great. The 2005 model, for example, has just one recall and one complaint about the engine.
The worst complaint with the Celica has to do with the engines dying.
The 1985 Celica seems to be a pretty great one to have. It has no recalls and only one recorded complaint which is related to the fuel system.
The 1993 model is also great. Although it has one recall, there are no recorded complaints. There are very few models in the world today that have achieved that feat.
However, we are quite unsure about the 1995 model. There are no recalls for this model, which would normally be a grand thing. However, there are a lot of NHTSA complaints recorded for it.
Most of the problems are related to the interior accessories, fuel system, airbag, seat-belts and windows. We'll let you decide which side the 1995 should be on.
Overall, the different models are all great.
Related: How Long Do Toyota Supra Last? (Solved & Explained!)
What About Recalls for These Models?
The highest number of recalls for any model year is 3. The Toyota Celica hasn't been recalled much when compared to other cars.
| | | |
| --- | --- | --- |
| Model Year | Number of Recalls | Reason for Recall |
| 1985 | – | – |
| 1987 | 1 | Front strut mount problems |
| 1989 | 1 | Front strut mount problems |
| 1990 | 2 | Front strut mount and interior system problems |
| 1991 | 1 | Front strut mount problems |
| 1992 | 1 | Front strut mount problems |
| 1993 | 1 | Front strut mount problems |
| 1994 | – | – |
| 1995 | – | – |
| 1996 | 1 | Throttle linkage and control problems |
| 1997 | – | – |
| 1998 | 1 | Airbag problems |
| 1999 | 1 | Airbag problems |
| 2000 | 3 | Amber reflectors, running lights and brake problems |
| 2001 | 1 | Running lights problem |
| 2002 | 1 | Fuel tank check valve |
| 2003 | 1 | Fuel tank check valve |
| 2004 | – | – |
| 2005 | 1 | Load bearing capacity. |
Toyota Celica Model Year List
Here is a list of the model years for the Toyota Celica:
| | |
| --- | --- |
| Generation | Model Years |
| First | 1971-1977 |
| Second | 1978-1981 |
| Third | 1982-1985 |
| Fourth | 1986-1989 |
| Fifth | 1990-1993 |
| Sixth | 1994-1999 |
| Seventh | 2000-2005 |
 Are Toyota Celicas Expensive to Maintain?
The annual maintenance cost of a Toyota Celica is $367, according to RepairPal. Repair or replacement of Celica parts may cost as low as $44 to over thousands of dollars. The catalytic converter and the exhaust pipes are two parts that are really expensive to replace.
How Long Do the Brakes Last?
If you don't brake too hard, your brakes may last as long as 65,000 miles. Braking too often, due to traffic or other reasons, will cause the life expectancy of your brakes to decrease. Sudden braking also causes significant wear on your brake rotors.
Brake wear rate depends from driver to driver, from pad to pad, and from under-body rust. You heard that right, rust on your rotors decreases the lifespan of your brake pads.
Your brake pad's service life also depends on the type of material your brake pads are made of.
How Long Do the Tires Last?
You may get 35,000 to 50,000 miles from your tires. However, it depends on how hard you drive. It also largely depends on your regular drive terrain.
You should rotate and balance tires as recommended by Toyota. This is to ensure that your tires all wear at the same rate. It also ensures that they ride smoothly.
How Long Do the Transmissions Last?
Your transmission should last a minimum of 150,000 miles. Properly maintained and serviced transmissions may exceed 200,000 miles.
Do not forget to replace your transmission fluid on schedule. Make sure you're using the right type of fluid.
How Long Do the Spark Plugs Last?
Toyota Celica spark plugs can last as long as 60,000 miles. Consider replacing them with platinum plugs when they are due. Platinum plugs last longer than copper plugs, but they are more expensive.
What About Insurance Cost?
According to Value Penguin, the average yearly insurance rate for a 2000 Toyota Celica is $1,808.
This is a a bit expensive, but it is understandable because vehicles with higher horsepower typically cost more to insure. Plus, the driving habits of sports car owners increase the risk exposure of insurance companies.
Before getting your Celica insured, ensure that you check several insurance companies to find the best fares for yourself. You can save hundreds of dollars doing that.
Tips To Prolong the Life of Your Toyota Celica
Here are tips to help you prolong the life of your Celica:
Driving gently goes a long way to extend the life of your Celica. Try driving through smoother roads even though they may take a longer time. Avoid driving straight through potholes. If you must go through one, slow down first.
Even if you skip out on a few routine services, do not skip your engine oil change. Also, top up your coolant in time for proper cooling.
Ensure you change your oil and air filters when due. Regularly check your brake rotors for any sign of thinning. You don't want your brakes failing when you need it the most.
Ensure you top up or replace other fluids, such as the brake fluids, transmission fluid and steering fluid.
Lastly, always clean your car. Wash the under-body thoroughly and pay special attention to get accumulated dirt out.
Do not leave out your tires. Make sure they are clean and well inspected. Maintain the proper tire pressure at all times.
Resources
Toyota Celica | carcomplaints.com
Was this article helpful?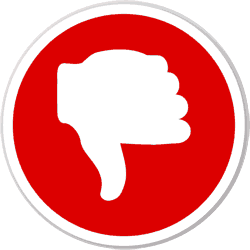 Did you find wrong information or was something missing?
We would love to hear your thoughts! (PS: We read ALL feedback)