The Nissan Motor Company unveiled a 2-seater sports car known as the Nissan 370Z in 2008.
It succeeded the 350Z and was sold every year from 2009 until 2020, when NMC announced its discontinuation. 
Check also our article about the most common problems with the Nissan 370s.
Enough about history; let's get to the nucleus, which is finding out how long the Nissan 370Zs last.
Here is the short answer to how long Nissan 370Zs last:
Our research showed that a typical Nissan 370Z can last up to 200,000 miles or more if it is properly maintained. Going by an average annual mileage of 15,000 miles, you are looking at 13 or more years of life service from the Nissan 370Z.
How Many Miles Can You Expect From the Nissan 370Z?
We spent time going through many testimonies and opinions on some 370Z forums. Many of the owners testified to having reached 200,000 miles or close on the odometer.
Some even got as far as 250,000 miles; however, they stressed the importance of maintaining the engine and the car as a whole. So, hitting 200,000 miles with the 370Z is very much possible as long as you are willing to take proper care of it.
How Soon Should You Expect Rust on a Nissan 370Z?
The Nissan 370Z is susceptible to rust, especially during winter or moist weather. Some owners reported getting rust on the car as early as the first three to four years of purchase.
Owners advise getting a PPF (Paint Protection Film) for the bumper and the bonnet. A particular 370Z owner also recommended an aluminum undertray to keep the swaybar from rusting. These precautionary measures may help your car stay rust-free for six to 10 years.
If you live in the seatbelt or a coastal area, the chances of your 370z to rust early are very high. That's because salt particles facilitate the spread rust.
Besides getting anti-rust protection, you should also give your car regular, thorough washing. This can help get rid of salt particles that could precipitate the emergence of rust.
If you already have rust on your vehicle, get it fixed as soon as possible to prevent it from spreading to other parts. And after the fix, we advise rust-proofing the car to prevent a recurrence.
How Long Do Nissan 370Zs Last Compared to Similar Models?
The Nissan 370Z certainly doesn't enjoy as much critical acclaim as a number of its competitors. It's often criticized for its anachronistic style and blatant lack of innovation. But does it at least last as long as its peers? That's what we are about to find out.
Nissan 370Z Vs. Chevrolet Camaro
The Chevrolet Camaro has been around as far back as 1966, making it one of the oldest sports cars in its class. It is also one of the choicest and most famous sports cars ever produced.
With an expected lifetime mileage of 200,000 miles, the Camaro also holds its own in terms of longevity. Seeing as the 370Z can also last 200,000 miles, it would be accurate to say they are equals.
However, the 2021 Camaro boasts an excellent 86/100 quality and reliability score on J.D. Power, while the 370Z hasn't been rated on the platform. The story is slightly different on RepairPal with the Chevrolet Camaro getting a 3.5 score while the Nissan 370z gets a 4.0 score.
Overall, the Chevrolet Camaro has a better reputation and enjoys more goodwill amongst critics. That pretty much gives it the edge here.
Read more: How Long Do The Chevrolet Camaros Last? (10 Important Facts)
Nissan 370Z Vs. Dodge Challenger
The Dodge Challenger has featured three different generations of vehicles, two of them being pony cars. The third-generation Dodge Challenger is one of the top mid-size cars on the market, thanks to its incredibly powerful engine, amongst other features.
A typical Dodge Challenger will last for 200,000 miles if it is properly maintained. That's pretty much the same time the Nissan 370Z is estimated to last for, making them equals.
However, the Dodge Challenger enjoys overwhelmingly positive ratings and feedback from owners and critics alike. It is also the more reliable option, with a stellar reliability rating of 87 out of 100 on J.D. Power.
Nissan 370Z Vs. Ford Mustang
Everyone knows of someone who owns or used to own a Ford Mustang; that's how popular the car is. Not only is the Mustang popular, but it is also among the most complete sports cars in its class.
Besides its massive engine options and great handling, the Ford Mustang can also last for 200,000 miles or more with proper maintenance. That shows the Ford Mustang and the Nissan 370Z are well-matched in terms of lastingness.
The Ford Mustang is, however, the superior vehicle in virtually every other department. It is also ranked atop the list of consumer-rated sports cars on J.D. Power with a stunning reliability rating of 88 out of 100.
Read more: How Long Do Ford Mustangs Last? (8 Important Facts)
How Reliable Is A Nissan 370Z?
The Nissan 370Z is considered slightly above average by critics across several automotive platforms.
On J.D. Power, no recent model of the Nissan 370Z has been rated yet. RepairPal, on the other hand, gives the 370Z a 4.0 out of 5 score, indicating mostly favorable reviews.
WithClutch also gives the Nissan 370Z an aggregated rating of 68 out of 100, which is considerably higher than the class average of 57. It has a severity score of 13% compared to the 12% average for all models.
Overall, we would say the Nissan 370Z is a reliable sports car, but certainly not the best in its class.
The Best and Worst Model Years of Nissan 370Z
The Nissan 370Z has had some exceptionally exceptional years and some sub-par years as well.
On CarComplaints, the 2010 Nissan 370Z has the most complaints with 16 and is also the worst-rated model on the platform. The 2011 and 2009 models follow right after with 13 and 11 complaints, respectively.
The 2018 370Z, alongside the 2020 model, are the best models so far, with zero complaints. We must also mention that no Nissan 370z model has exceeded 3 complaints since the 2012 model year.
Reports on Carproblemzoo show that the 2009 Nissan 370Z has the most complaints, with 222 out of the 485 total problems. The 2010 and 2011 models are next to it, with 145 and 59, respectively. The 2015 and 2018 models have the fewest complaints, with 2 so far.
The most commonly reported issues on Carproblemzoo about the Nissan 370Z are related to the car's steering. CarComplaints also corroborates this fact, making it one of the most recurrent issues across all model years.
On cars.com, the best 370Z models are the 2016, 2018, 2019, and 2020, with an excellent 4.8 rating each.
Related: Are Porsches Worth It? 14 Models Compared (To Other Brands)
What About Recalls for These Models?
The 370Z has only been recalled twice in its history, making it one of the Nissan models with the fewest recalls so far. Below are the two models:
Nissan 370Z Model Year List
Below is a complete list of all model years for the Nissan 370Z until its cessation in 2020:
2009 Nissan 370Z
2010 Nissan 370Z
2011 Nissan 370Z
2012 Nissan 370Z
2013 Nissan 370Z
2014 Nissan 370Z
2015 Nissan 370Z
2016 Nissan 370Z
2017 Nissan 370Z
2018 Nissan 370Z
2019 Nissan 370Z
2020 Nissan 370Z
Are Nissan 370Zs Expensive To Maintain?
Car Edge estimates $6,157 as maintenance cost for the Nissan 370Z over the course of a decade.
According to RepairPal, annual maintenance costs for the Nissan 370Z totals $504 on average. It is cheaper than the Dodge Challenger ($650), Chevrolet Camaro ($585), and Ford Mustang ($709).
The Nissan 370Z is also has cheaper maintenance cost than the average for midsize cars ($526). With respect to these numbers and comparisons, the Nissan 370Z is relatively cheap to maintain.
How Long Do the Brakes Last?
Nissan 370Z brakes can last between 30,000 to 70,000 miles. But considering how hard sport cars are driven, the brakes may not even last up to 20,000 miles before you need a replacement.
The major factors that directly affect the brake's lastingness include driving habits and road conditions. It's much safer to get a replacement once your brake begins to show some ominous signs.
Signs that your 370Z needs a brake replacement include grinding noises, vibrating pedals, burning smell, etc.
How Long Do the Tires Last?
The Nissan 370Z tires are expected to last anywhere between 30,000 to 60,000 miles, which is about two to four years.
Two of the best ways to make your tires last long is by inflating all four of them regularly and rotating the tires at frequent intervals.
How Long Do the Transmissions Last?
Nissan 370Z transmissions can last as long as 100,000 to 150,000 miles. Signs of a faulty transmission include transmission warning lights, unusual smell, and a grinding noise, amongst others.
If you notice any anomaly, we advise taking the car to a trusted expert as soon as you can.
How Long Do the Spark Plugs Last?
Many Nissan 370Z spark plugs can last up to 80,000 miles. However, Nissan recommends a spark plug replacement every 60,000 miles, and we would advise you to follow that recommendation.
What About Insurance Cost?
Insurance for the Nissan 370Z costs an average of $1,892 per year and $158 per month, according to Insuraviz. WithClutch also estimates an average of $1,712 annually as insurance cost for the Nissan 370Z.
The costs clearly vary, as we have just seen, and it depends ultimately on your preferred insurance firm's rates, your driving records, demographics, credit history, and location.
Tips to Prolong the Life of Your Nissan 370Z
Listed below are tips that could help prolong your Nissan 370Z's life:
Have a monthly or annual maintenance plan
Carry out maintenance activities as recommended by your 370Z service manual and trusted experts
Wash the car regularly to rid it of harmful particles
Adopt a gentler mode of driving
Avoid modifications 
Use only genuine parts for repairs
Tone down the stunts and drag races
Was this article helpful?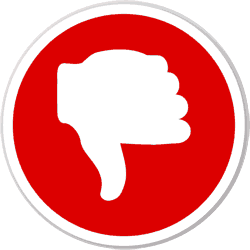 Did you find wrong information or was something missing?
We would love to hear your thoughts! (PS: We read ALL feedback)