The Honda Civic is a compact sedan, but it packs a lot of technologies, a sporty design, and exceptional fuel economy.
Like its rival the Corolla, the Civic is a favorite of small families and budget-conscious car owners. But is the car ideal for road trips?
Even the shortest road trips usually span long distances. You wouldn't use just any car for a road trip like you wouldn't use a limo for a car race.
Let's find out if the Honda Civic is an ideal car for road trips.
Here's the short answer to whether the Honda Civic is good for road trips:
Its gas mileage, tech features and above average comforts make the Civic a great vehicle for road trips. While it isn't especially designed for this purpose, the Civic offers an impressive performance on road trips. You'd only have to pay attention to its strengths and weaknesses.
You'll also be happy to hear that the Civic is actually a pretty spacious car. We have a list here of how much cargo space each Civic has.
How Comfortable Is a Honda Civic for Long-Distance Road Trips?
The Honda Civic offers a few notable attributes like spaciousness, standard infotainment system, and seat quality. These features show just how comfortable the Honda Civic is for long-distance trips.
Compared to natural competitors, its seats aren't as cushy, but will still meet your comfort requirements for road trips. The 2022 Civic has a legroom of 42.3 and 37.4 inches at the front and rear, respectively.
Its headroom is another factor for comfort since it's important for seating and driving with convenience
With 39.3 inches of headroom at the front and 37.1 behind, taller users can get comfortable. A car with such quality is definitely ideal for road trips.
But before deciding on a model, make sure to check our guide to the best and worst years for the Honda Civic.
How Much Stuff Can You Pack in the Trunk of a Honda Civic?
For a compact car, the Civic has an impressive cargo space.
You can fit golf clubs, groceries, light and even heavy luggage in the Honda Civic. With a trunk size of 14.8 cubic feet, it provides a generous amount of cargo space.
The hatchback variant boasts of 24.5 cubic feet of trunk space with the rear seat up. This shoots up to 46.3 cubic feet with the rear seats down.
Hence, though the Civic isn't a remarkably large car, it doesn't have a disappointing cargo space.
Does It Have GPS Built-In?
The latest models of the Civic come with in-built GPS for easy navigation. However, it does not come standard on all trims prior to the 2017 model year.
The Civic sedan's Touring trim level boasts of this feature, which makes navigation easier. Besides that, users can easily navigate from their phones. It also comes with voice recognition, which makes the user interface much more convenient.
The navigation system is quite an important feature to have while on road trips. Carrying a physical map just creates a hassle while driving. It's best to navigate while looking at a screen.
Also, why ask for directions when you can have a step-by-step guide?
Operating it is quite easy. Here are the steps on how to operate the navigation system:
Click the navigation icon on the touchscreen.
Click on the search icon on the map.
Enter an address on the address bar using the keyboard and click the desired address.
Click on 'go' and 'route guidance' would begin.
The voice command is also compatible with navigation and users can access it by pressing the 'talk' button on the left-hand side of the steering.
Can You Drive Cross-Country in a Honda Civic?
The Honda Civic, with its impressive handling, is perfect for road trips. Also, its wheelbase of 107.7 inches provides for less fatigue to the driver, which also makes handling a lot easier.
It comes in 3 drive modes, namely Eco, Normal and Sport. The modes are ideal for different road conditions.
Eco mode provides for fuel efficiency for the driver by optimizing the throttle output, transmission sensitivity, and air conditioning. Selecting this drive mode enables drivers to save fuel when necessary and we know it's very necessary on cross-country trips.
The Sport drive mode, as the name implies, delivers raw performance and a thrilling ride. The improved steering and handling in this drive mode helps improve vehicular performance.
Regarding how the Civic deals with bad roads, its suspension isn't bad at all for a compact car. Also, you can take precautions for critical weather situations by having snow tires and driving extra carefully.
Some trims have higher ground clearance than others and would be better equipped for cross-country trips. The ground clearance could be as high as 6.7 inches in some trims.
How Reliable Is a Honda Civic Over Long Distances?
Over long distances, the Honda Civic thrives well. This is because of its impressive fuel economy and reliability on the road.
RepairPal gives the Honda Civic a 4.5 out of 5.0 rating for reliability. This puts it quite at the top of its class as they rank it 3rd for compact cars. It also has an annual maintenance cost of $368, which is $150 less than the average cost for compact cars.
What's more, the Honda Civic has lower frequency and severity ratings.
This means the Civic develops major problems that require unscheduled repairs less often than the average car. It also means the likelihood of its problems being severe is lower compared to other cars.
Despite these accolades, before going on long-distance trips, we advise you ensure your Civic is well maintained. Regular maintenance usually equals improved reliability, which, in turn, delivers a more enjoyable usage.
Over the years, the major issues in the Honda Civic have been transmission related. These were common in older models and the recent models mostly have minor issues.
Building a better reputation for itself, the Honda Civic has proven to be a dependable car even over long distances.
Related: Honda Civic problems: 4 Common Issues (Explained)
How Long Can a Honda Civic Drive With No Breaks?
The Honda Civic, while on road trips, can go well over 400 miles on a full tank with no breaks. Having this in mind, users can freely commute through areas that are remote or have relatively few rest areas.
The car has a 12.4 gallon fuel tank.
It also deserves an accolade for its reliability since that also plays a major role here.
Not all cars can drive for hundreds of miles, even with gigantic gas tanks. They do have to be dependable for that to happen.
Before driving cross-country, we advise you to prepare your car for the trip by ensuring all is in order. You wouldn't want problems because of old tranny and steering fluids or engine coolants.
Also, make sure you don't have worn-out spark plugs and check your suspension and tires. These checks will put your mind at ease on long trips.
So get your camping gear and other necessary accessories and put your well-checked Honda Civic on the road.
How Long Will a Honda Civic Last If You Use It for Road Trips?
The Honda Civic can last an average of 200,000 miles. If properly maintained and cared for, it may hit 300,000 miles or more.
The average driver can drive up to 13,476 miles or even 14,263 miles a year. Using this information, a Honda Civic can last up to 20 years if it is frequently used for road trips.
One noteworthy fact is that road trips extend the life of a vehicle because you'd use your brakes less often. That gives more breathing space for your brake pads and your tires.
Related: 11 Honda Civic Statistics You Should Know (Facts & Numbers)
Does a Honda Civic Offer Good Mileage Over Long Distances?
The Honda Civic certainly offers good mileage over long distances. It comes in different trim levels that have slightly different mileages because of the distinct features they offer.
The EX gets 42 mpg on the highway; the LX gets 40 mpg, and the Sport gets 37 mpg.
On extended trips, these trims may get better mileage because of the steady driving with fewer stops. They may also get worse mileage because of the extra luggage, which increases the drag on the car.
It's up to you to tweak your Civic to your advantage.
All the Honda Civic trim levels can hold 12.4 gallons of gas in its tank.
How Many People Can Comfortably Go on a Road Trip in a Honda Civic?
Four people can comfortably seat in the Honda Civic, as in many other compact cars. It has enough legroom to accommodate tall passengers.
However, the room may not be comfortable enough for five adults to sit back and enjoy the trip.
That being said, it depends on how big the passengers are. However, for maximum comfort, a driver and three passengers are enough.
Related: Are Honda Accords Good For Road Trips? (Explained)
What Are the Best Cars for Long Road Trips?
One thing to note is; some cars are better than others for long-distance road trips. They are naturally designed for such a purpose. Here are a few other options:
Honda Accord: A larger sibling to the Civic, it has a bigger fuel tank, which means longer road time. Its hybrid trims further increases its dependability for road trips.
Kia Soul: It is often described as the perfect car for road trips. Known for having the advantages that make SUVs and sedans great for road trips. You can't go wrong with it.
Nissan Altima: Its comfort and driver assistance features make it a must-have for road trippers. You can take it a step further with the Nissan Maxima, but you'd need a bigger budget.
Toyota Camry: We wouldn't leave out the most popular sedan in the United States. It's so popular because of its unmatched reliability and outstanding longevity.
Final Thoughts
The Civic would definitely be a safe gamble on a road trip. It is affordable, great on the road and has most of the amenities you'd need.
Drivers trust it because of how familiar they are with it and how the vehicle gives a great value for the money spent. The Honda Civic is one you can certainly trust to go that long distance without hiccups.
Sources
Honda Civic Reliability | RepairPal
Honda Civic Specifications | caranddriver.com
Was this article helpful?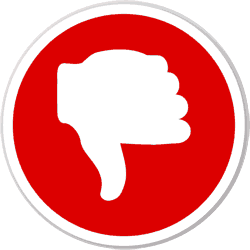 Did you find wrong information or was something missing?
We would love to hear your thoughts! (PS: We read ALL feedback)