Honda is one of the world's most reliable, cost-effective, and fuel-efficient cars for price.
But if you automatically think about dangerous airbags, then you know Honda isn't without its share of issues. Here we look at some common problems reported and possible ways to remedy them.
Before we start, check our article about how long the Honda Civics last.
1) A Bad Year for Honda Transmissions
The 2001 Honda Civic model beat out the rest of the Honda Civic Generations, outranking them all as the worst Honda Civic year model in comparison to the rest. 2001
Hondas got the most complaints and buyers paid the highest costs in repairs.
The number one reported issue for the 2001 Honda Civics was transmission failure. After shoddy transmissions, common complaints included:
Engine issues
Interior accessories
Seatbelts
Airbags
Suspension
Honda Civics that rolled out in 2001 included airbags which needed to be recalled as well. But, unfortunately, they didn't get recalled though, not until more than ten years later.
So, if you're shopping around for a used Honda Civic, better steer clear of 2001.
Signs to watch for a bad transmission include:
The clutch drags
Shaking and grinding
Burning smell
Noisy when parked in neutral
A struggle to switch gears
Gears that slip
This has been an issue on several models. Check the best and worst Honda Civic models here.
What does a transmission that's slipping feel like? It feels like your car is surging or jerking. Additionally, listen for signs that the engine revs higher between shifting gears. 
Essentially, you want your transmission to be transmitting a constant stream of energy, the power your wheels need to function properly.
Possible solutions
But, if you already have a 2001 Honda Civic or even a 2002 Honda Civic, as they saw many of the same issues, you may need to consider your transmission plan. If you think you may need to replace or rebuild your transmission, you can expect to pay around $2300.
If you suspect your Honda Civic has a transmission problem, avoid driving on it until you can get it checked or fixed as driving on a faulty transmission can lead to ruining your engine.
2) Cracked Engine Block Issues
In 2006, the Honda Civic models saw another wave of a particularly bad year. Only this time the most commonly reported Honda Civic problem had to do with cracked engine blocks.
One of the causes of a cracked engine block is an overheated engine.
To identify a cracked engine block look for symptoms like:
Leaking coolant
Leaking oil
Engine overheating
Discoloration of oil or antifreeze
Frozen coolant
Excessive smoke from exhaust
If an engine that's cracked leaks enough coolant, it can overheat and fail.
Possible Solutions
It's possible sometimes for an auto mechanic shop to fill in the cracks through gluing them or welding them sealed.
However, today, shops may opt to simply replace the entire block engine, or the entire engine, depending on the damage.
The issue was so prevalent that Honda extended customers' warranties for up to ten years. While some customers were able to extend their warranties and avoid the high cost of repair, others weren't so lucky. Those whose repair costs fell outside of the warranty range typically paid around $3000.
3) Airbag Problems
An improperly working airbag warning light is common in nearly all Honda Civic models.
Additionally, a bad airbag was installed in several models and generations of Hondas which were recalled over many years. Interestingly, the Civic isn't the only Honda with airbag problems, explore our article about Honda problems to learn more.
Sometimes, when the airbags deploy, they'd shoot out scraps of super-sharp metal toward the driver or passenger.
In addition, 16 people were affected resulting from this problem.
One person driving a 2005 Honda Civic was among the fatalities. The airbags, supplied by the airbag supplier Takata, were typically installed in cars from 2002 to 2015. You'll need to check your VIN number to see if you have a recall on your Honda Civic.
Then, usually you can take it to a dealership and they can replace it for you free of charge.
4) Airbag Warning Light Not Working Normally
An airbag warning light that flashes on and off sporadically and seemingly for no reason is a sign that it may be malfunctioning.
What makes this particular problem a bad running joke is because Hondas were equipped with the deadly Takata airbags.
Possible solutions
An airbag light in the Honda Civic which doesn't turn off, or which turns off and on randomly, often means there's a problem with the airbag system, as detected by the SRS, or the Supplemental Restraint System.
Typically, to fix a malfunctioning airbag light, you'll want to make sure that it's actually malfunctioning and not to warn you that something is really wrong with the airbags.
You can take it to your car's dealership so they can check whether your airbags are on recall.
The process to properly check everything can take a few hours but is well worth it if they replace your airbag because the original was faulty. And then, after the check, your airbag light may be reset.
When the airbag light in your Honda Civic is acting properly, the light should briefly turn on when you start the engine but quickly turn off after that.
General Pros and Cons for Honda Civic
Although Honda Civics have their share of issues, they aren't the ones.
Therefore, Honda Civics also have great cars without the same issues commonly seen in other vehicles.
Fun to Drive
Many people are fans of the Honda Civic because, for such an average car, it has sharp handling overall. Some generations have turbo-charged engines and a quicker than average acceleration rate.
Diving is described as easy and effortless.
Good Fuel Economy
The money saved on gas with a Honda Civic is well worth it. A fuel efficient vehicle is one of the primary selling points of Honda Civics. Models with a turbocharged engine such as the Civic Touring will typically get 34 mpg combined city and highway.
However, some of the other year's models do better.
Cargo Space is Roomy
The cargo area for Honda Civics is praised for being quite spacious.
The sedan can hold approximately up to 14.8 cubic feet in its cargo area.
Additionally, there are many small but convenient storage areas and cubbies on the interior, including the large middle console and several cup holders.
Comfortable Ride
Many of the Honda Civic models are said to have comfortable interiors with plenty of space. The interior material is high-quality and the ride itself is nicely balanced, being both a comfortable ride and a fun one.
Good Crash Test Score
Some models, like the 2005 Honda Civic, for instance, bring confidence to its safety. The 2005 generation of Honda Civics gets a thumbs up for its outstanding crash test score.
Hunting for Easter Eggs
While some cool features may require a trim upgrade, the standard isn't without its share of neat details. Generations include easter eggs, small and typically hidden design elements that are like little winks to the buyer of the car.
For instance, the 2016 and 2017 Honda Civic coupe and sedan, EX trim or higher, have a surprise found hidden in the center console. Dig until you see the rubber spill mat. When you turn over the mat, you'll find a cool little picture embossed in the material.
But with all of the good things Honda Civics have to offer, that isn't what we came here for. We already know all about the ways Honda Civics are great cars.
So, here's a recap of some of the not-so good things about Honda Civics.
Common Honda Civic problems include:
Transmission in some models failed or needed replacement
The engine block had cracks
The airbag recall left injuries and fatalities
What Do the Reviews Say?
"The Honda Civic may cost a bit more than the Kia Forte and Toyota Corolla, but it justifies the added cost with better performance, laudable fuel economy, a few more features and a significantly nicer interior. It has the kind of refinement that we would have expected from the more expensive Honda Accord."
Source: Edmunds.com
"Fuel efficiency has long been the Civic's calling card, making it a good choice for eco-minded shoppers and commuters looking to spend less at the pump… The Civic competes against cars like the Toyota Corolla, Nissan Sentra and Chevrolet Cruze."
Source: Cars.com
It seems that reviews agree the Honda Civic's fuel economy is one of its major highlights. 
Additionally, it doesn't seem like you could go wrong choosing a Honda Civic as you still get nice interiors, sporty performance, and affordability.
Honda has some drawbacks like airbag recalls and noisiness on the road, all in all, you almost can't get much better for what you give.
What's the Resale Value On Honda Civic?
| | | |
| --- | --- | --- |
| Year | Mileage | Price |
| 2007 | 103,648 | $8200 |
| 2008 | 141,279 | $7990 |
| 2009 | 147,978 | $7995 |
| 2010 | 102,712 | $9152 |
| 2011 | 159,863 | $8995 |
| 2012 | 148,548 | $9393 |
| 2013 | 122,535 | $12000 |
| 2014 | 90,110 | $17271 |
| 2015 | 88,143 | $16800 |
| 2016 | 49,343 | $20875 |
| 2017 | 90,884 | $18994 |
| 2018 | 110,014 | $18400 |
| 2019 | 25,210 | $23973 |
| 2020 | 28,121 | $26100 |
| 2021 | 10,439 | $26499 |
| 2022 | 2,638 | $32999 |
Sources:
Carfax|Honda Civic Generations,
GO BACK: Honda problems per model.
Was this article helpful?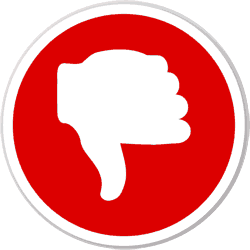 Did you find wrong information or was something missing?
We would love to hear your thoughts! (PS: We read ALL feedback)
ⓘ  The information in this article is based on data from National Highway Traffic Safety Administration (NHTSA) recall reports, consumer complaints submitted to the NHTSA, reliability ratings from J.D. Power, auto review and rating sites such as Edmunds, specialist forums, etc. We analyzed this data to provide insights into the best and worst years for these vehicle models.
---