As we know, when an automobile is driven away, its value immediately depreciates, and the value of the car continuously decreases during its usage, although it is considered that a reliable car preserves its value better than others.
The same formula of depreciation applies even if the car is gasoline or electric.
Before we start, check our article on whether you should buy a new or used electric car.
A large variety of electric cars are available on the market, but before making a purchase it's important to do some research about the potential resale value of the vehicle. This article contains information about the top 8 electric cars with the best resale value.
Here Are The Depreciation Numbers Of Electric Vehicles
| | | | | |
| --- | --- | --- | --- | --- |
| Rank | Car | Avg. 3-Year-Old Used Price | % 3-Year Depreciation | $ Price difference with New Car |
| 1 | Tesla Model 3 | $41,734 | 10.2% | $4,720 |
| 2 | Tesla Model X | $69,070 | 33.9% | $35,391 |
| 3 | Tesla Model S | $59,246 | 36.3% | $33,760 |
| 4 | Chevrolet Bolt | $22,695 | 47.5% | $20,508 |
| 5 | Hyundai Ioniq Electric | $18,532 | 47.7% | $16,899 |
| 6 | Kia Soul EV | $14,862 | 58.7% | $21,098 |
| 7 | Nissan LEAF | $13,197 | 60.2% | $19,928 |
| 8 | BMW i3 | $21,432 | 60.4% | $32,750 |
Electric Car Depreciation
Electric vehicles depreciate more than ordinary vehicles because there are two major factors that greatly influence the depreciation of electric cars.
The pile of taxes, including federal tax and additional state incentives for the purchase of a new electric car.
Electric car technology evolves at such a quick pace that obsolescence plays a key role in its depreciation.
Electric cars share many characteristics with their gasoline-powered equivalents.
It is the same for both that reliable vehicles with more luxury features will be more valuable in the used-car market than electric cars with limited features, less demand, and worse reliability.
A Tesla holds its value well and in the current market, you might even consider buying a Tesla a good investment.
One of the major concerns of electric car buyers is the cost of the battery and battery replacement hassle if purchased in use.
It is the same as the mileage concern for a regular car purchase.
Electric Car Resale
The shifts in the current automobile industry have greatly influenced the purchase of electric cars worldwide.
Recently, the two factors that have increased the demand and resale value of electric cars are:
Several states have banned the sale and driving of gasoline and diesel cars by the year 2023, which has significantly increased the popularity and resale value of electric vehicles.
Car batteries have become more affordable and upgraded over time, ultimately supporting the production of electric automobiles dramatically, allowing them to retain their worth for a longer period of time.
The electric cars mentioned below have proven high resale value.
That said, electric cars often lose value faster than ICE cars.
The value is determined over the period of usage and reselling in the last 3 years.
Tesla
Teslas never go on sale which means you need to look into older models or private sellers for a better deal.
Tesla is a world leader in the production of electric vehicles, long-lasting batteries, and ecologically friendly products, and that's why Tesla automobiles depreciate significantly less than the industry average.
Tesla's business model is based on achieving long-range driving results for its vehicles.
It also has its own infrastructure of supercharging hardware, as well as wirelessly delivered updates. Due to the brand's exclusivity, Tesla vehicles often outperform many other electric cars in terms of resale.
Read also: 8 Electric Cars That Existed Before Tesla.
1- Tesla Model S
Tesla is without a doubt the electric car market leader. It is providing exclusive features in its electric cars, which eventually makes them valuable even in the used car market.
Tesla cars possess great resale value.
The Tesla Model S is an electric sedan that is packed with a large touchscreen and automatic pilot driver's assistance. It's loaded with modern features that consumers are prepared to pay for in the used market.
The Model S also makes use of its superior connection, allowing Tesla to do live updates to major system components through Wi-Fi.
That way, even if you buy a used device, you can continue to receive updates. Another attractive feature that contributes to the car's high resale value is its all-electric range.
Tesla cars on a single charge are capable of giving up to 350 miles of mileage.
Check more here on whether used Teslas are worth it.
2- Tesla Model X
The 2019 Tesla Model X SUV is another of Tesla's electric cars with the highest resale value.
There are strong grounds for believing that the Model X will hold its value considerably more than the Model S because the Model X capitalizes on the growing demand for SUVs.
According to a recent survey report , the Model X outperformed SUVs such as the Mercedes-Benz GLS and Cadillac Escalade in terms of depreciation.
We want to point out that there have also been issues over the years.
We have an article here about the most prevalent issues with Tesla Model X.
3- Tesla Model 3
Tesla is catering to all segments of the electric car market. With its high resale and small size, the Tesla Model 3 is the perfect package.
The Model 3 is energy efficient, with a 320-mile range on a single charge.
The 2019 Tesla Model 3 has also received praise for its minimal depreciation rates and good efficiency ratings. Indeed, the Model 3 is the most energy-efficient EV in 2019.
The demand for the Model 3 is not going to fade anytime soon.
The electric car is incorporated with so many of Tesla's extra features, including additional wireless system updates that even provide leverage to the second owner.
You may also be interested to know how much Tesla will pay in trade-in on your old car.
Chevrolet
Chevrolet is another brand making headlines in the electric car market.
It has extensive research and development in the vehicle industry, which helps the brand deliver some world-class electric vehicles.
Its presence in more than 140 countries and 6 continents proves it is a reliable brand. These elements have affected the resale value of the Chevrolet electric cars as well.
4- Chevrolet Bolt
The Chevrolet Bolt is one of the popular electric cars with the highest resale value.
At the most current J.D Power vehicle tests, the 2019 Chevrolet Bolt was leading compared with other electric cars in performance, cost, and range rankings.
The 2019 Chevrolet Bolt also incorporates features including Apple CarPlay, a big 10-inch touchscreen and Android Auto. Besides that, it has the options for driver assistance and mobile WiFi connectivity.
This electric car is heavy and powerful and generates over 200 horsepower, allowing for up to 240 miles of driving.
These features make it valuable in the used car market as well.
Hyundai
Hyundai is one of the world's largest automobile manufacturers. Hyundai cars are sold in over 180 countries through more than 4,000 dealers and showrooms globally.
Hyundai electric cars have a huge market, even in the used category.
The trusted brand has delivered some amazing electric car features that attract buyers.
5- Hyundai Ioniq Electric
The 2019 Hyundai Ioniq Electric is mainly a continuation model with a few additional features.
New upgrades include automatic high beams and emergency brakes, plus a driver-focused monitor.
The Ioniq also has an improved voice-recognition system. One of the best features of the 2019 Hyundai Ioniq Electric is that the battery charge can be controlled remotely using a mobile application.
It is a award-winning car in terms of charging, as it claims to charge faster than a cellphone.
The five-year unlimited warranty on the mileage makes it super appealing for second-hand buyers.
The Hyundai Ioniq Electric offers up to a 190-mile range, and the battery can be charged more than 85% in less than 55 minutes.
An 8-year battery warranty also strengthens the Hyundai Ioniq Electric for resale value. The car includes several other innovations that will stay popular with used-car purchasers.
KIA
Kia Motors is one of the popular South Korean car manufacturers. South Korea is home to the world's largest automobile assembly plant, which is owned by Kia Motors.
Kia Motors' latest improvements have developed its new image and market position. 
Kia became a trustworthy brand after redesigning its cars and performing well in J.D. quality testing.
KIA Motors recruited German automobile engineer Peter Schreyer to help them thrive in the electric car industry. He is best known for his work on the Audi TT, but he also served Volkswagen. Peter Schreyer serves as the Chief Design Officer of Kia Motors and is completely redesigning the company's beautiful lineup of vehicles.
6- Kia Soul EV
The Kia Soul EV is known as one of the coolest electric vehicles available.
It's fun to drive, beautiful to look at, and comfy, with an electric range of more than 270 miles.
It promises to have extremely low running expenses, making it in demand in the used car market of Europe. Kia announced a major battery update for the 2020 model year, increasing capacity and range over the previous version.
With such a revamp, the 2020 Kia Soul EV is only available in Europe, while only the fuel version is available in the United States. Kia offers the range and features that buyers seek in a pre-owned electric car.
Nissan
Nissan is the Japanese brand that has been involved in electric car manufacturing for almost a decade.
It also has the first mover advantage, which has given the company plenty of time to understand global electric car industry trends.
Nissan was the top global electric car manufacturer in 2018, with worldwide sales of more than 3 million all-electric vehicles.
The Nissan Leaf is the best-selling car in the automaker's fully-electric range, ranking second in the world after the Tesla Model 3.
Without a doubt, Nissan electric cars offer great resale value.
7- Nissan Leaf
The Nissan Leaf has a blend of reliability, range, as well as other key technologies, which keeps its resale value higher than the other electric cars.
Nissan has been consistently selling electric cars for nearly a decade, so the company has had more than enough time to make things better.
The 2019 Nissan Leaf has a single-charge travel range of up to 225 miles. Nissan has taken the user experience of driving to another level with its innovative ProPilot package.
With this technology, the Leaf provides the kind of highway-focused driver assistance that is considered much more expensive and available only in premium electric vehicles.
Nissan completes the picture with a novel e-pedal system, which allows accessibility to stop the car just by pulling the foot off the accelerator.
BMW
BMW is a well-known German brand for its ongoing product developments and technological breakthroughs, which have helped it to become a major automobile manufacturer.
BMW boasts a diverse list of vehicles that includes luxury sedans, SUVs, and sports cars.
The majority of cars are integrated with iDrive, which is an infotainment system that connects all internal functions and features. The company has secured its market position by building up a business with premium features and luxury.
BMW electric cars have been in demand even after years of use because of their low maintenance and better handling.
The prestige of the brand and unique features enhance the BMW electric car's resale value.
8- BMW i3
Experts prioritized range when evaluating the best electric cars for resale value, so it can be said that the 2019 BMW i3 is one of the electric cars that will give a reasonable resale value.
It has a number of competitively priced features, including a unique interior, which comes with raw eucalyptus-wood detailing. It possesses luxurious leather seats, which give it a premium and defined look.
The electric vehicle also plays up to BMW's reputation for advanced engineering as well as driving performance.
Mobile Wi-Fi and Driving Assistant are also among the highlighted features of the BMW i3.
Final Thoughts
The electric car market is booming as a result of its cutting-edge technology, which will also benefit the environment. The EVs listed above are excellent investments that will provide significant resale value even after years of use.
These electric vehicle manufacturers have made advances in charging technology and battery innovation, resulting in longer battery life.
A powerful battery is a key component of electric cars, assuring used car buyers that their investment is secure and reliable.
Overall, electric cars will become more competitive in terms of pricing and insurance in the coming years.
The future of transportation is EV, short for electric vehicles. The powerful technology has many benefits, like having no emissions, generating no exhaust pollutants, and being substantially quieter and more eco-friendly than traditional combustion engine vehicles.
These features make electric cars more attractive to drivers around the globe.
Sources
Was this article helpful?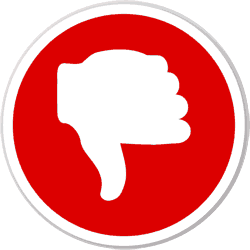 Did you find wrong information or was something missing?
We would love to hear your thoughts! (PS: We read ALL feedback)