The Tesla Model X stands out as the ultimate electric SUV with a sleek design, ample passenger and cargo space, eager acceleration, and innovative features.
While the Model X is a good choice among electric SUVs, owners have raised several issues about it.
Please continue reading to learn common problems with the Tesla Model X and how to remediate them.
Common Problems With Tesla Model X
1. Faulty Falcon Wing Doors
Model X's Falcon Wing rear doors are unique, show-stopping, and turn heads everywhere you go.
However, their uniqueness makes them more complicated than regular car doors.
Common problems with these doors include:
poor alignment,
water leaks,
wind noise,
failure to open fully,
and strange noises when operating.
We have more here on water leak problems in Teslas.
Some Model X owners have also reported the doors opening without warning or closing by themselves. We have also mentioned this issue in our list of general SUV problems.
From sensors to motors, hinges, seals, and springs, these doors combine numerous components to function. With time, these components wear out, resulting in door problems and even failure.
If your Model X has falcon wing door issues, consider taking it to a service center. A qualified technician will examine the door to identify any problems and fix them.
The Falcon doors are unique to the Model X. Click here for more general info on how often Tesla cars break down.
2. Suspension Problems
Many Model X's owners complain of suspension issues, including control arm failure, creaking noises in the front suspension, and ride height problems, especially in vehicles made between 2015 and 2017.
Model X has received complaints about vibration from the vehicle's front.
The shuddering is particularly felt when the ride height is higher than usual. The problem escalates with time and can be felt in standard settings. Tesla vehicles built as early as 2015 and as late as 2021 experience this suspension issue.
We also saw this issue with the Tesla Model 3.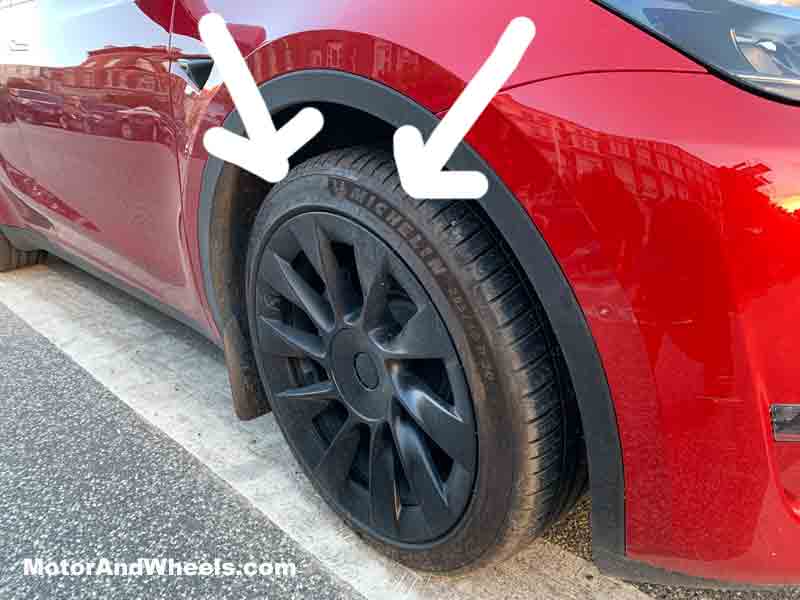 Some owners also report failure in the air suspension system, resulting in sloppy handling, uneven ride height, and air spring failure.
One owner affirmed that his vehicle would bounce when cruising over small bumps and potholes, causing irregular tire wear and reducing lifespan.
Although Tesla is working to resolve Model X's suspension issues, it advises owners experiencing the problem to take their vehicles for inspection at Tesla service centers. You can also take your vehicle for service at your local service center.
Replacing worn-out control arms or faulty air springs can also resolve the problem.
3. Problematic Safety Features
One of the most severe Model X problems is its problematic safety features. Over time, numerous safety issues have been associated with Model X, including improper deployment of side airbags, a faulty windshield defroster, and trunk and rearview issues.
Some owners say that the automatic braking system failed, which can be dangerous and result in collisions and accidents. The lane-keeping assist is known for malfunctioning, making the car drift out of its lane and increasing the risk of an accident.
Safety is paramount for Tesla, and they have recalled Model X vehicles with safety issues.
We have more about Tesla's airbag system here.
In 2022, Tesla announced its intent to recall 7,000 Model X SUVs to rectify its airbags problem.
4. Media Control Unit (MCU) Failure
Tesla equips each Model X with an intuitive infotainment system and center touchscreen, so you stay connected on the road.
Vehicles made before April 2018 employ the first gen MCU with an 8GB eMMC flash.
Due to the small size of the memory chip, the MCU is vulnerable to failure. As a result, you get software errors like frequent reboots, unresponsive user interface, failed software updates, and Bluetooth connection problems.
Some Model X owners contend that the dash won't turn on despite numerous attempts. Consequently, they can't access:
the vehicle's navigation,
AC,
autopilot,
and radio.
Problems with the MCU require MCU replacement because the memory chip is crafted into the board.
Consider upgrading to the MCU2 system since it has a bigger memory chip and is more responsive.
5. Acceleration Problems
Speed control is a renowned problem with the Model X, with a good number of drivers noting the vehicle accelerating faster than intended.
This can be catastrophic on the highway and jeopardize your safety as well as that of other road users. Also, you can get hefty fines for exceeding speed limits.
Tesla is working to develop software that offers drivers greater control over their vehicle's speed.
Meanwhile, drivers should be cautious when accelerating the Model X and use the cruise control to manage speeds.
6. Discoloration On Touchscreen
Some Model X owners have reported a yellow border on their touchscreen, affecting its aesthetics and functionality.
The discoloration emanates from the glue used to keep the display panel in place and worsens with exposure to heat.
As such, all Model X touchscreens will experience this problem in their lifetime.
There're several solutions for Model X's screen discoloration.
First, you can take your Model X to a Tesla service center, where they use a UV treatment device to eliminate discoloration.
Second, while more expensive, you can replace the entire screen.
Third, upgrade to the MCU2 infotainment system because it comes with a new touchscreen.
We have also seen some problems with the touchscreen on other Tesla models. The Model Y have been known to have issues there. Check a list of the most common problems with Tesla Model Y cars here.
7. Poor Paint Quality
Since the Model is a luxury vehicle, buyers expect refinement in every aspect, both inside and outside.
Nevertheless, many owners of older Model X vehicles complain of poor paint quality associated with flaking, chipping, and accelerated degradation.
The problem is severe for black paint jobs. Luckily, these are minor annoyances and do not compromise Model X's drivability and reliability.
Also, newer cars have quality paint than their predecessors.
Handling any paint issues with your Tesla Model X starts during purchase.
When you buy your Tesla, inspect it for any paint issues and ensure it meets your expectations appearance-wise. In case of any problems down the line, take it to a Tesla service center. They may opt for a pricy respray of the vehicle, making it unusable for some time.
8. Steering Issues
Model X comes with a yoke steering wheel, ergonomically designed to imitate sports cars and handle long drives.
While the steering wheel is stylish and visually appealing, it is not equally functional.
Model X has received complaints about the steering's inability to handle corners and turns well. Also, some users report unexpected steering locks while driving. Steering issues are critical and can be catastrophic.
If your Tesla Model X has steering problems, get it serviced immediately. Worn parts, fluid leaks, or power steering issues may be the culprits for your steering problems.
9. Autopilot Failure
Tesla earned a place in history as the first automaker to incorporate the autopilot feature in their vehicles.
With this feature, the Tesla can drive itself, though it is not supposed to promote distracted driving.
A handful of Model X owners have reported the feature not working in their vehicles. Others suppose the technology malfunctioned when driving, while others say it did not work even when the car was brand new.
It's not uncommon for drivers to get an error message on their screens when trying this function.
Pros And Cons Of The Tesla Model X
As with any vehicle, Tesla Model X has its strengths and weaknesses.
Pros
Model X provides maximum utility thanks to its expansive storage space, excellent towing capacity, and ample seating space for up to seven passengers. It also has the world's largest panoramic windshield to give occupants an unrivaled view of the sky.
Tesla's Model X boasts falcon-wing doors that make it a beauty to behold while maintaining functionality. They allow easy loading and offer more passenger space for entering and exiting the car.
True to the Tesla heritage, Model X has numerous tech features, making it a futuristic vehicle. Among the most remarkable features is the Smart Summon, allowing the car to come to you instead of finding it yourself. This feature is handy in large and crowded parking lots.
Model X owners also have access to the Tesla Supercharger network.
Cons
Costly compared to other electric SUVs in its class
While elegant, Gullwing-style falcon doors add unnecessary complexity
Vehicle controls are on the touchscreen. When the touchscreen fails, you can't access these functionalities.
Cramped available third-row
A broad range of door, suspension, and electric system issues
What Do Reviews Say?
Tesla Model X's cutting-edge looks and futuristic technology make it an excellent vehicle to drive and be driven in.
It offers a perfect blend of style, practicality, and desirability.
'…the Model X strikes a great balance between sportiness and ride comfort, and its lightning-quick acceleration only enhances its driving appeal.'
Source: usnews.com
Tesla Model X offers uncompromised performance, safety, and comfort, making it a good choice for families and individuals.
'YOU MUST EXPERIENCE TESLA. Safety, style, performance, and economy are superior to ALL other cars ever made. This electric family car will beat a Lamborghini/Corvette or anything else on the road.'
Source: kbb.com
Some of Model X's negatives include an inconsistent cabin build quality for its hefty price tag and an optional third row best for kids.
'Although its driving range and acceleration performance are both mighty impressive, the Model X's interior lacks the panache we expect of a six-figure luxury SUV.'
Source: caranddriver.com
What Is The Resale Value Of The Tesla Model X?
Tesla Model X's resale value depends on the year of manufacturer, condition, and trim level.
The table below shows the average cost of different manufacturer years and mileage.
| | | |
| --- | --- | --- |
| Year | Mileage | Price |
| 2018 | 289 | $69,325 |
| 2019 | 325 | $76,740 |
| 2020 | 328 | $93,325 |
| 2021 | 360 | $104,475 |
| 2022 | 371 | $132,430 |
Final Thoughts
The Tesla Model X impresses buyers with state-of-the-art technology, profound performance, and industry-leading features.
As with new technologies, Model X has various glitches. If you intend to buy this inspiring SUV, it pays to learn common issues you might experience and how to tackle them.
GO BACK: Problems per Tesla model.
Was this article helpful?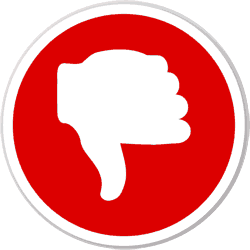 Did you find wrong information or was something missing?
We would love to hear your thoughts! (PS: We read ALL feedback)
ⓘ  The information in this article is based on data from National Highway Traffic Safety Administration (NHTSA) recall reports, consumer complaints submitted to the NHTSA, reliability ratings from J.D. Power, auto review and rating sites such as Edmunds, specialist forums, etc. We analyzed this data to provide insights into the best and worst years for these vehicle models.
---