If you're considering investing in a Tesla, you may also be considering trading your old car. You might be wondering how much Tesla pays for trade-in cars and what common amounts they pay for vehicles.
Here's some information about trade-ins and what Tesla might do for you if you want to trade in your car.
How Much Does Tesla Pay for Trade-In Cars?
Tesla pays a variable amount for trade-in cars ($500- $29,000+) based on the vehicles' current market value and information about their history, age, previous accidents, etc. You will receive a single price quote for your car, and the estimate you get will be a unique figure based on the above factors.
The process of trading in a vehicle with Tesla is a little different from processes with other dealerships.
You can use Tesla's Trade-In calculator to get a fair idea of the value of your car before you get a quote from the company.
However, you need to sign up for a Tesla account before you can get that figure.
The way it works is that you visit the main page for the calculator. You will need to enter your VIN number and then answer a few questions about the condition of your car and the current mileage.
When you input the VIN, your current year, make, and model will show up.
Then you will have to take a few minutes to sign up for a Tesla account to get an estimate of your vehicle's value.
We ran a few vehicles through the trade-in calculator so that you could get an idea of what the company might offer for certain cars.
5 Examples Of How Much Tesla Pays in Trade-In
Let's start with the Dodge Avenger
2014 Dodge Avenger
We used the VIN number for a 2014 Dodge Avenger SE Sedan with over 100,000 miles and in "not great" condition. That vehicle's estimate was $3,307 – $3,709.
2018 Nissan Maxima
The next trade-in estimate we received was for a 2018 Nissan Maxima SR with 50,000 miles, in like-new condition with no accidents of any kind.
The trade-in calculator gave us a value of $19,029 – $21,199.
2018 Dodge Charger
The next vehicle we ran through the trade-in estimator was a 2018 Dodge Charger RT with 15,000 miles.
The estimate for the vehicle was $25,532 – $27,249.
2020 Jeep Grande Cherokee
If you were wondering how much an SUV might get from Tesla, the answer is pretty fair.
We put the numbers in for a 2020 Jeep Grand Cherokee High Altitude model with 80,000 and got an estimate of $27,009 – $29,634.
Lexus IS 350
The last vehicle we entered into the system was a 2021 Lexus IS 350 with 250,000 miles on it but in like-new condition. The estimate showed up as 9,349 – $12,961.
Those are a few prices that came from Tesla's very own trade-in estimator tool.
However, you must keep in mind that the numbers are just raw estimates.
If you wanted to trade in your vehicle, you would need to provide all of the above-mentioned information and also upload pictures of your car to Tesla's website.
They would then further investigate the matter and get back to you with a more accurate estimate for your vehicle. You can then accept the offer they give you online.
If you accept the offer, Tesla will use the amount they promised you to deduct from the total cost of the vehicle you are ordering online.
Will Tesla Pay as Much as Regular Car Dealers?
Tesla pays fair prices for used cars. They also accept a variety of vehicles. They will place offers for cars, trucks, ICE vehicles, other EVs, vans, etc. It does not accept motorcycles, commercial vehicles, or RVs, however. We checked with other dealerships to see what their going rates were for the cars mentioned above.
After careful consideration of the trade-in estimates, we concluded that Tesla offers slightly more money for trade-in vehicles than other dealerships.
Using an estimator from a Toyota dealership, the Dodge Avenger from above came back with a trade-in value of $2,799 – $3,880, which is significantly lower than what Tesla's valuation tool returned.
The offer on the 2018 Maxima was a little lower than the figure that Tesla gave.
It returned a figure of $18,550. The offer for the Dodge Charger model was lower than what Tesla would offer for it as well. The figure that came back was $22,080.
The rest of the vehicle offers were similar to this one.
Tesla's offers are quite fair, so you don't need to be leery of them. Go ahead and trust what the company says your car is worth, but feel free to run it by a few more dealerships as well.
Will Tesla Also Trade In Older Cars?
Tesla accepts older vehicles as long as they fall into the category of cars, vans, trucks, etc. and were not manufactured before 1993. They will give you a fair offer on any vehicle you present to them.
However, you must understand that the value of an older car might be a little low after all the depreciation.
Aside from that, internal combustion engines seem to be a dying breed. 
Thus, your vehicle may have lost a lot of value if it's an ICE car.
You might have retained a good amount of value if the vehicle you're trading is an EV, however. You can always run your car through the trade-in valuation tool or inquire with the dealership.
If you don't like the way the offer sounds, you don't have to take it.
You can save your older car for a relative or someone you love instead. Just an example of an amount they might pay for an older vehicle is a quote we got for a 1993 Chevrolet Camaro.
Their estimate was $560 – $964.
How Much Can You Negotiate on the Trade-In Price?
Tesla typically does not negotiate on its trade-in offers.
The salespeople put a lot of their precious time and effort into researching the value of the car and then inspecting the vehicle to check its worth using additional measures.
Once they give you the figure that they are willing to pay for the car, they expect you to think about it and let them know if you accept it.
The number is solid, and they already feel as though they have given you the very best offer for your car.
Will Tesla Match Other Trade-In Offers?
Tesla is much less likely to match trade-in offers these days.
There used to be a time years ago when they would match offers from CarMax.
The company ceased doing that, however, and now its offers are more non-negotiable today than they ever were.
It appears from the research we conducted that the company makes excellent offers as it stands. They are already much higher than what we saw from most other dealership quotes.
How Long Does Tesla Take To Estimate the Trade-In Value?
The process of getting a trade-in offer may take a while because Tesla performs a thorough process.
Thus, you may not receive an offer for your vehicle for several days and up to a week.
You will need to drop the trade-in vehicle off to the Tesla dealership for an evaluation.
Only after they evaluate the car completely will you receive a final estimate.
As mentioned before, if you accept the offer, Tesla will put the funds toward the purchase of a new or used Tesla vehicle.
How Long Is a Tesla Trade-In Offer Good For?
If you receive an offer for a trade-in from Tesla, you will need to act fairly quickly on it.
The offer will only be good for 30 days or 1,000 miles from when you receive the offer. By that time, you should know whether you want to continue ordering your Tesla vehicle or not.
If so, you'll need to let them know so that they can continue the process of reducing the price of the Tesla model you desire. Ensure that you have chosen the vehicle you truly desire.
If you don't close the deal with the new Tesla vehicle, your offer will expire, and then you will have to request an entirely new quote.
The problem is that the next quote may be much lower than the one you received before. That's why it's always most effective to take the deal right away.
If you want to improve the offer amount, you'll need to do some things beforehand to make that happen.
For example, you might want to repair some imperfections, get your car detailed, or do some maintenance work before you request an offer on your Tesla model.
That should make the value a little bit higher, and you might appreciate the offer you get after you've done that work.
You shouldn't move forward without at least trying those steps. Sometimes a little TLC can add hundreds or even thousands of dollars to the value of a vehicle.
Now you have a little bit of information about how much Tesla pays for trade-in vehicles. You now see that you can probably get a decent amount for your car if you go through the Tesla website. Good luck on your car purchasing journey. You deserve to have a vehicle you love.
Sources
Was this article helpful?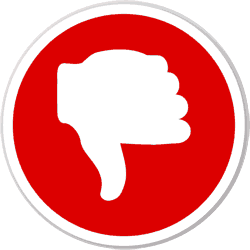 Did you find wrong information or was something missing?
We would love to hear your thoughts! (PS: We read ALL feedback)