Bentley vehicles are renowned for their style, elegance, and poise.
Without proper maintenance, your Bentley will have faults.
This article will inform you about the common issue Bentley owners face and how to avoid them.
Check also our article with Bentley demographics and statistics.
1. Convertible Top, Tension Straps and Rear Bow Problems
Drivers who own a Bentley convertible have a problem with their convertible tops. They complained about water getting into the car through the convertible's top.
They notice the inner securing straps meant for keeping the top in top shape break, and water enters through the broken space.
The rear bow in Azure cars usually becomes curved from a tangle in the top fabric of the convertible.
2. Oil Leaks
If you are planning to own a Bentley, it is essential to note that your car may suffer from oil leaks.
The oil leak is common with the Bentley, and you need to check for it because if it is ignored, it can lead to suspension issues, engine failure, gearbox problems, and engine fires.
Whenever there is an oil leak, the red dashboard light becomes illuminated. Another sign of an oil leak you will notice is grinding sounds from metal parts.
Drivers also notice blue smoke from their vehicle exhaust and the smell of burning oil.
Some drivers also notice an abnormal drop in the oil level of their vehicles.
3. Power Steering Leaks
Bentley had a significant recall alert for its Continental Supersports 2017-2018 models.
The reason is linked to a power-assisted steering column pipe of the wrong size, causing the hose to disconnect and making the power steering fluid leak.
When there is a power steering leak, it makes you work harder to steer the car, and this could lead to a crash. Drivers have complained about losing control of their vehicles when there is a power steering leak.
4. Air Suspension Problems
Most Bentley models utilize an air suspension system, and the system is susceptible to problems.
Once there is an air suspension problem on your vehicle, you will notice that one side will be slightly lower than the other. This causes the suspension top mount bushes to strain and damages the compressor.
It is vital to fix the issues as soon as you notice them. You need to thoroughly diagnose the components, such as air springs, air suspensions, and air struts.
It is essential to check for the signs of this problem, and some drivers of the Bentley Flying Spur complained that the front part of the car is lower than other parts of the vehicle.
When the compressor is faulty, you will likely face air suspension failure, but fixing the problem will cost you money.
5. Gasket Leaks
Owners of the Bentley Flying Spur complain about gasket leaks, which is a problem you need to know about before owning a Bentley.
There will be a need to check for vacuum and turbo oil pipes for leaks.
It is essential to check whether the cooling fan is functioning correctly.
You may also need to examine the cay for coolant leaks and inspect the cooling system for corrosion and contamination.
6. Electric Window Problems
Drivers who own Bentley vehicles have a common problem: electric window failure.
They also noticed a hissing sound from their windows, which signifies that it requires immediate action.
Because of the lifting system of Bentley in electric windows, you need to understand that it is not a small task to fix it.
7. Electrical Issues
Bentley owners also notice the appearance of faulty icons on their vehicle dashboards.
If you plan to own a Bentley, you need to determine the cause of the electrical issue and act immediately.
When you leave it to linger for longer, it may lead to severe problems.
You may also like our article about problems with Mercedes cars.
8. Brake Light Failure
Drivers have complained about the highest brake light on the Continental GT going off abruptly. This light is situated in the middle of the rear end, above the back window.
A competent mechanic can resolve this problem without much stress, which is done by replacing the entire unit.
9. Frequent Replacement of Brake Hoses
The British automaker recommends the replacement of the brake hoses every five to ten years.
Drivers are not pleased with the frequency of the changes, and there is a need to replace the brake hoses due to the sophisticated design of the Bentley, which requires premium care.
This problem is common to all models of the Bentley, and it is essential to replace brake hoses from time to time.
10. Infotainment System Problems
You will expect the infotainment system in a premium luxury ride like the Bentley to be flawless.
Drivers have complained that their infotainment system fails to recognize their smartphones for Bluetooth connection.
Unfortunately, the wireless Android Auto does not align with the Bentley infotainment system.
11. Expensive Maintenance Routine
Another issue with Bentleys is the expensive maintenance routine.
The longevity of every vehicle depends on the maintenance routine, and Bentley vehicles are not an exemption.
Working with a reputable mechanic to work on your Bentley vehicle maintenance regularly is crucial. As soon as you receive a notification from your dashboard, ensure you service your vehicle immediately.
Once your vehicle reaches the 10,000-mile mark, you need to service your car.
Services could include replacement of the in-cabin pollen filter, key fob battery replacement, tire rotation, and synthetic oil and filter change.
Make sure to also read our article about problems with Audi cars.
General Pros and Cons of Bentley Cars
Here are some pros and cons of Bentley cars:
Pros of Bentley Cars
Exquisitely Crafted Cabin and Voluminous Interior
Excellent Balance of Comfort and Performance
Awesome Design
Possess safety features
Value for money
Cons of Bentley Cars
Convertible Top, Tension Straps and Rear Bow Problems
Oil Leaks
Power Steering Leaks
Air Suspension Problems
Gasket Leaks
Electric Window Problems
Electrical Issues
Brake Light Failure
Frequent Replacement of Brake Hoses
Infotainment System Problems
Expensive Maintenance Routine
What Do the Reviews Say
Bentley offers a compelling blend of old-world British charm mixed with modern luxury tech and performance courtesy of its owner, the Volkswagen Group.

What this means in practice is that Bentleys look, drive, and smell like Bentleys—right down to their genteel sportiness, sumptuous leather interiors, and gorgeous wood inlays.

Bentley recently expanded into the realm of SUVs with the Bentayga joining the ranks of the Flying Spur sedan and Continental GT coupe.
Source: caranddriver.com
Please also read our article about problems with Rolls Royce cars.
Was this article helpful?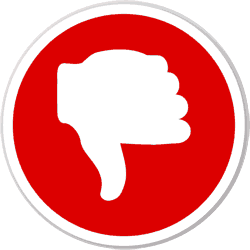 Did you find wrong information or was something missing?
We would love to hear your thoughts! (PS: We read ALL feedback)