If you are questioning the safety of electric cars (EVs), take a deep breath.
An Institute for Highway Safety (IIHS) study found that Electric vehicles (EVs) are as safe as some gas-powered cars.
According to IIHS, EV injury claims are substantially less than gas cars. This is because they usually come with a wide range of safety features. In addition, they go through grueling tests to ensure they are safe for drivers and passengers.
After doing our research, we came up with this list of EVs with high safety ratings.
Let's dive in:
1. Audi e-Tron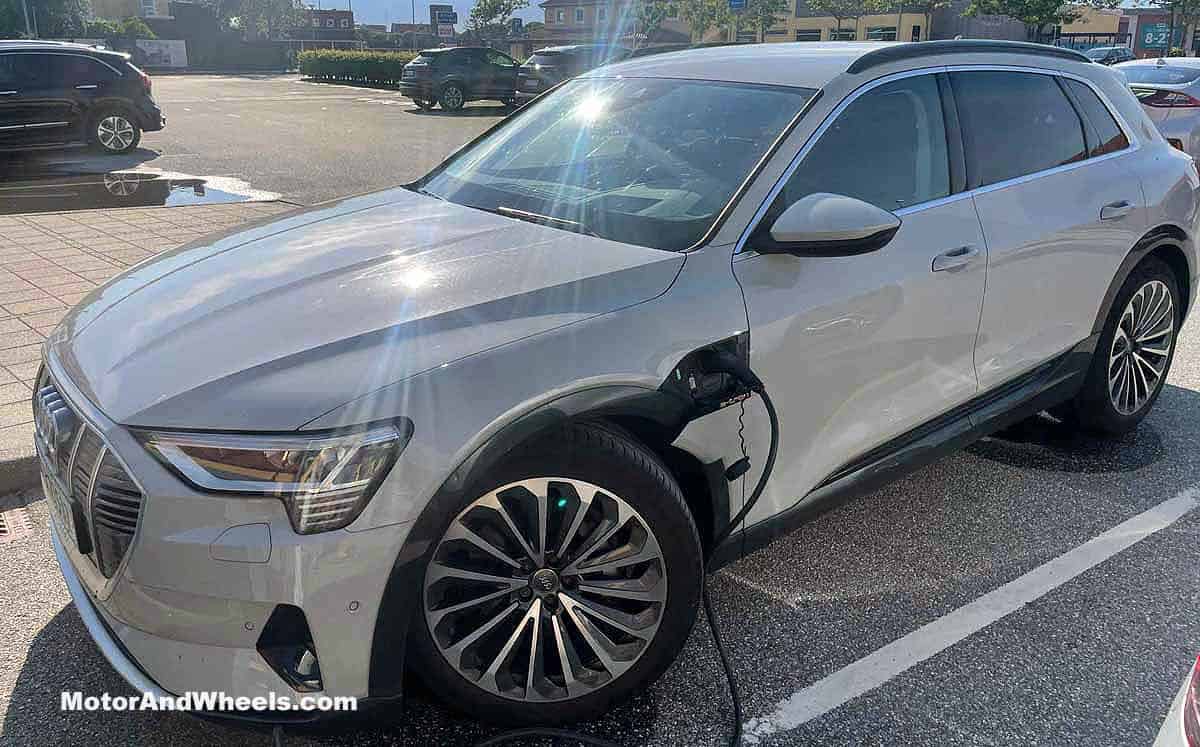 The 2021 Audi e-Tron is one of the safest EVs in the market. Audi ensured this EV comes with all the safety and driver-assist features.
So it is no surprise that the e-Tron got an impressive 5-star NHTSA and IIHS safety ratings.
Outside, the e-Tron looks stunning. Audi's designers expertly designed the e-Tron to give it a unique look. It has a sloping roofline and great color features. It also comes with LED headlights and a power panoramic sunroof.
Inside, the e-Tron is sleek.
Plus, it has a spacious cabin for drivers and passengers. You'll get enough headroom and legroom to accommodate tall passengers.
You and your front passenger will get 38.1 inches of headroom and 40.8 inches of legroom. At the same time, the back passengers will get 37.9 inches of rear headroom and 39.1 inches of space to stretch their legs.
The driver's seat is super comfy, allowing you to sit comfortably during long rides.
The 2021 Audi e-Tron comes with some of the following safety features:
Adaptive cruise control
allows you to maintain a safe distance, especially during congested traffic. Without you even touching the steering wheel.
Electronic Stabilization Control (ESC)
The ESC feature will protect you and your passengers on the road. It senses hard braking or potential collision and detects skidding.
Standard blind-spot monitoring
This feature monitors your blind spot. If there is another car, it alerts you immediately.
Standard forward-collision warning and automated emergency braking
Senses when there is a pending collision and applies the brakes for you.
What's more, the Audi e-Tron is powerful and fast. It can accelerate from 0 to 60 in 5.5 seconds. If you push it hard, it'll reach 124 mph.
It comes with two electric motors. One of the motors is at the rear, the other at the front. The motors can release up to 402 horsepower and 414 Ib-ft of torque.
Driving range
If you're looking for an EV with a long driving range, you should consider the 2021 Audi e-Tron.
The entry-level trim has a driving range of 222 miles.
The Sportback trim has a driving range of 218. Recharging the 150.0-kW battery of the e-Tron is relatively easy.
You can use any public charging station. Alternatively, you can use a standard 240-volt outlet and replenish your battery at home.
Read here whether electric cars lose range over time.
Cost
You can buy the 2021 Audi e-Tron at an affordable price. The entry-level trim starts at $66,995.
Whereas the Sportback Premium costs $70,195, the Premium Plus is $75,895, the Sportback Premium Plus is $79,095, and Prestige will cost $80,195.
The top-of-range Sportback Prestige is $83,395.
2. Tesla Model 3
Then there is also the Tesla Model 3.
The Tesla Model 3 is among EVs with a 5-star NHTSA rating. Tesla engineered this EV with your safety in mind. It offers a wide range of safety features that will protect every driver.
It has a sporty look like a Porsche.
When you open the door, quality materials and a cozy cabin greet you. It has a center console that accommodates two wireless smartphone charging pads. There are also seat-adjustment controls.
This EV has undergone rigorous tests to ensure that it is one of the safest on the market. It offers some of the following safety features:
Exceptional Awareness
Eight cameras give you 360 degrees of visibility. If there is a pedestrian nearby, the Tesla will alert you.
Autopilot
This feature reduces impact severity in the event of an accident.
Automatic Emergency braking
Can detect pedestrians, other vehicles, or any other object in front of you. Then apply brakes for you to reduce the impact of the collision.
Forward collision warning
Warns you of any impending collisions with other cars.
Driving range
All Model 3 trims offer an impressive driving range. A fully charged Standard Range Plus base trim has a driving range of 263 miles.
At the same time, the Long Range or Performance models can go for over 315 miles. In comparison, the Performance has a 353 driving range.
Cost
The Model 3 is one of the affordable EVs.
The Long Range Model 3 will cost $57,490.
The Performance trim costs $62,990,
Or even $77,990 when you add 20-inch Überturbine wheels.
3. BMW iX
The all-new BMW iX is another safe EV you should consider. It is also one of the most practical compact EVs, especially for families on the go.
This 100% EV has a 5-star overall safety rating from Euro NCAP, which is quite impressive.
The iX will wow you with its magnificent design. We love its narrow headlights framed in a grille to its unique tail lights. Whether you want to commute or take it on a road trip, the iX won't let you down. It can drive in slippery weather conditions. Its two motors and an all-wheel drive will be there to help it navigate.
Inside, the iX is slick. It comes with cutting-edge tech features and quality materials. A digital instrument panel screen is within your reach.
There is a large panoramic sunroof that features electrochromic shading as an option.
It offers the following safety features:
Standard automated emergency braking
applies the brakes as soon as it detects a potential collision.
Pedestrian detection
Senses when there is a pedestrian in front or behind your EV.
Standard lane-departure warning with the lane-keeping assist
Alerts the driver when they are steering out of a lane.
Available adaptive cruise control with semi-autonomous driving mode
Triggers brakes when it detects another vehicle ahead, then accelerates when it's safe.
Driving range
Interestingly, the iX has a 300 miles driving range per charge. It comes with an 80.0-kWh battery pack, which is a 113 kWh battery capacity.
Cost
The 2022 BMW iX has an MSRP of $80,000.
Plus, if you own the first-ever BMW iX, you'll qualify for a federal tax credit of up to $7,500.
4. Volvo XC40 Recharge
The 2021 Volvo XC40 Recharge is synonymous with safety.
This EV blends excellent design, safety features, and incredible speed well. We expect the Recharge to get a high safety rating like the gasoline-powered Volvo XC40 model.
The XC40 will attract you from a distance with its bold design. Once you open the door, you'll find a cabin boasting high-tech features that will make your driving experience comfortable and safe.
There is plenty of legroom and cargo space for your luggage.
The Recharge comes with the following safety features:
Stability control – will sense when you have exceeded your handling limits, then reduce engine power or apply brakes.
Pretensioners – you get seatbelt pretensioners that automatically tighten seat belts to keep passengers safe during a collision.
Anti-whiplash – this feature protects your head against possible whiplash injuries.
Security system – detects any unwanted intrusion.
Automated emergency braking with pedestrian and cyclist detection comes standard.
Standard lane-departure warning – alerts you when you steer out of the lane.
Standard adaptive cruise control with semi-autonomous driving mode.
Driving range
The XC40 Recharge uses a 75.0-kWh battery pack with a range estimate EPA of 223 miles per charge. This puts it in the same category as the Audi e-Tron and the Jaguar I-Pace.
Cost
The XC40 Recharge starts at $53,000.
The Twin Plus trim costs $57,000, Whereas the Twin Ultimate costs around $60,000 (est)
5. Ford F-150 Lightning
The 2022 Ford Lightning is another EV with a higher IIHS rating for safety.
On the outside, the Ford F-150 Lightning looks sturdy and stunning. It has a solid grille and an illuminated bar that runs from headlamp to headlamp.
With this pickup truck, Ford has revolutionized the EV sector by inventing the car that can power your home.
It comes with a Ford Charge Station Pro, a bi-directional home charging station that works with only F-150 Lightning electric pickup trucks.
It offers some of these driver-assist and safety features.
Standard automated emergency braking with pedestrian detection will sense when a pedestrian or another vehicle automatically applies the brakes for you.
Available lane-departure warning with a lane-keeping assist alerts you when your EV steers out of a lane.
Available adaptive cruise control – monitors the speed of other cars, then reduces the speed for you.
The battery
The F-150 Lightning comes with two battery packs. These batteries have a driving range of 230 miles per charge; upgrading to the larger pack will increase the driving range to 300 miles.
Plus, you won't have trouble powering up the F-150 Lightning is easy; you can charge it from your house or a public place. At home, your F-150 will get 110- and 220-volt outlets.
Costs
Surprisingly, the Ford F-150 Lightning is affordable.
Especially if the base trim starts at $42,000, the XLT trim costs you only $55,000, the Lariat trim goes for $59,000, while the top-of-the-range Platinum costs $70,000.
Final Thoughts
Numerous studies have proven that EVs are not likely to be involved with other cars.
We've also recently looked at why electric vehicles are safer on the road.
This is because EVs are far quieter than conventional cars. That said, when driving an EV, you should always be on the lookout for pedestrians and animals.
Was this article helpful?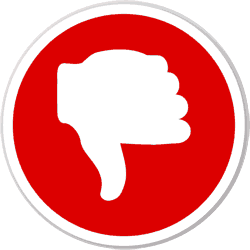 Did you find wrong information or was something missing?
We would love to hear your thoughts! (PS: We read ALL feedback)