The Chevy Colorado is a mid-size pickup truck that, like its name, is strong and durable. Despite a few bad reviews, the Chevy Colorado is still one of the best mid-size pickup trucks on the market.
In 2003, the Chevy Colorado was made known to the vehicle industry and is already establishing itself as a favorite.
We've already looked at how long the Chevy Colorados last as well as the most interesting facts and stats for the Colorado models. Now we'll look at some of the most common problems and issues.
However, as good as this truck is, there are some negatives.
Below are 9 of the top issues customer reviews discovered about this truck.
1) The check engine light keeps coming on due to an issue with the gas cap
This is a dreaded problem that can happen with any car. Every car owner panics when they see the check engine light illuminate the dashboard.
Is it a real engine problem, or something minor, like spark plugs, or just a loose gas cap?
What makes the check engine light come on?
When the computer in a vehicle thinks there is a problem with the emissions control system it lights up.
Also, if the gas cap is loose, it causes the check engine light to come on. First, you need to tighten the gas cap fitting. If the light still doesn't go off, you probably need to buy a new gas cap.
2) AC Blower Not Working Correctly Due to Failed Resistor on Chevrolet Colorado
If the blower motor resistor block is faulty it can cause the heater-AC blower motor to halt operations at one or more speeds.
A total of 441 people reported this problem occurring with their Chevy Colorado truck.
Which model Chevrolet Colorado experienced this issue
There have been 8 models of the Chevy Colorado that have been affected. The following are some of the common year models– 2004, 2005, 2006, and 2007.
When does this happen?
This issue usually happens when the vehicle's mileage reaches 90,278. It costs between $66 to $86 to replace the Chevy Colorado's blower motor resistor.
3) Erratic Fuel Gauge Operation on Chevrolet Colorado
When your Chevy Colorado truck fuel gauge is operating in an erratic manner the fuel tank's fuel level sensor is failing.
If your truck is a high-mileage vehicle, you can opt to replace the complete module fuel pump assembly.
How many people reported this issue?
A total of 83 consumers reported having this issue with their Chevy Colorado truck. Nine model years have been affected by this issue–2004 thru 2012, with an average mileage of 163,932.
How much does it cost to fix?
To fix your Chevy Colorado fuel pump is averages around $850 to $1.075.
4) Engine Misfire Due to Worn Valve Seat on Colorado
When the valve seats become worn out, the engine in your Chevy Colorado can evolve into a misfire. If your truck has this issue, it can cause the check engine light to come on. To fix this problem, you might need to replace the cylinder head.
How many people have had this issue
Approximately 229 Chevy Colorado owners have reported this issue with their trucks. Seven model years of the Colorado have been affected by this issue- years 2004 thru 2009 and 2016, at an average mileage of 107,358.
How much does it cost to fix?
When your Chevy Colorado truck requires a diagnostic test for the check engine light the testing could cost between $88 to $111.
5) CD Player in Radio May Fail on the Chevrolet Colorado
Some Chevy Colorado owners have complained about the CD player failing. In these cases it needed to be taken out and sent to a repair shop for radios to be corrected.
We have an article here explaining what to do if your car CD player keeps ejecting.
How many people have had this issue?
The CD player has failed for approximately 123 consumers who have reported this issue. This problem has affected 7 years of Chevy Colorado truck models–from 2004 -2008, and then in 2011 and 2012.
When does the issue normally occur?
Consumers reporting the issue state that it usually happens around mile 78,124 on the odometer. If this has happened to your truck, plan on spending from $88 to $111 to get it resolved.
6) Reduced Power and Check Engine Light on Chevrolet Colorado
This issue is a well-known one for the Chevrolet Colorado LT, in which the TPS or throttle position sensor fails for a number of reasons:
The OBD trouble code will be P2135
Check engine light illuminates
You get a message of reduction in power
Because this is associated with the throttle position sensor it could be any number of the following: Faulty TPS wiring, failed TPS, or the connection is bad where the TPS hooks up.
How many consumers has this affected?
There have been approximately 25 complaints regarding this issue in six model years- 2006, 2009, 2010, 2011, and 2017.
Usually happening around mile number 88,725 on the odometer.
How can it be remedied?
The harness which secures the connector, wiring, and throttle position sensor needs to be tested and restored.
Typically, a faulty TPS is a common reason for this issue.
7) The transmission on a Chevy Colorado must be serviced every 30,000 miles
To maintain the best order of operation on your Chevy Colorado truck, you should flush the transmission often. To avoid issues, technicians recommend it be done every 30,000 miles.
How many people reported this?
This was reported by seven consumers of the Chevy Colorado truck, model years, 2004, 2006, 2007, 2008, 2009, and 2010.
8) The cooling system needs flushing every 100,000 miles
It is recommended by the professionals at GM to restore engine coolant in your Chevy Colorado every 100,000 miles.
Yet, we have been informed the coolant might need flushing every 60,000 to 70,000 miles due to contamination.
What causes coolant to become contaminated?
If your truck has a cracked cylinder head or head gasket that is bad this can permit the coolant to blend into the oil.
This mixture creates a sludge within the engine. If your truck has automatic transmission, the cooling system for the engine is also cooling the transmission.
When the system has been breached, it results in transmission fluid becoming contaminated with coolant.
9) Brake fluid needs flushing every 60,000 miles
The brake fluid in your Chevy Colorado truck might get dirty, creating brake system issues. Because of this, you should flush out the fluid and replace it approximately every 60,000 miles.
What model does this issue affect?
There was one complaint by the owner of a 2005 Chevy Colorado that had this issue.
What consumers like best about the Chevy Colorado Truck
Consumers love the Chevrolet Colorado truck because it is powerful, yet comfortable. Offering people better handling than one would anticipate from the average compact style truck.
The Chevy Colorado has a tow rating that is ahead of its class.
In addition, it offers an off-road trim specialty that is one of the best in the class of trail runner trucks.
Pros and Cons of the 2022 Chevy Colorado truck
Before we dive into the pros and cons – check our list of the best and worst years for Chevy Colorado.
The Chevy Colorado is a mid-size truck offering a performance that is strong and dependable.
Below we have compiled some of the pros to buying the 2022 Chevy Colorado truck.
Pros:
Engine options are strong:
Chevrolet has three options regarding engine types to choose from in 2022. There is the 4-cylinder, 2.5-liter engine that creates 200 horsepower and torque that is 191 pounds/foot. Next is the V6, 3.6-liter DOHC cranking out more than 308 horses with torque that is 275 pounds/foot. The third option is a 2.0 liter, Duramax, turbo-diesel with 181 horses and 369 torque pounds/feet.
Excellent towing capabilities:
the Chevy Colorado has towing options ranging from 3,500 to 7,700 pounds.
More hauling and cargo capacity
Excellence in steering and handling
Quality ride for comfort
The exterior of the truck is extremely attractive
Interior is well-equipped
Plenty of features for safety
Off-road performance is the ultimate
Unfortunately, no matter how good a product is, there are always something negative.
Cons:
The engine is a 4-cylinder and noisy
The Interior is made up of mediocre material
There is less storage in-cab
Lacks the technology of driver-assistance
What do the reviews say?
#1-They really like a Colorado– it has a spacious crew cab cabin and the straightforward technical interface is effective. The Colorada is a truck that is well-rounded, giving consumers what they want with little compromise.

#2- When driving a Colorado, you will be able to easily take a road with curves in confidence. If faced with inclines, there's no reason to search for the right gear, because a Colorado's transmission can find them. There is a single-mode traction control that allows the Z71 the ability to cope when on terrain that is rocky due to the standard differential for rear locking.
Resale Prices
When you are shopping for a used 2020 car, you can expect to pay an average of 83% of the new price, with approximately 92% of car life remaining.
The Chevy Colorado model years of 2019 and 2021 offer not only an attractive price but an extraordinary value.
Go back to see problems for all Chevrolet models.
Final thoughts
With proper, routine maintenance you can prevent these issues from occurring. The Chevy Colorado truck is one of the best trucks made.
If properly maintained it should last a long time, and provide you with many years of enjoyment.
Sources
Was this article helpful?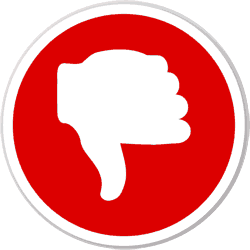 Did you find wrong information or was something missing?
We would love to hear your thoughts! (PS: We read ALL feedback)
ⓘ  The information in this article is based on data from National Highway Traffic Safety Administration (NHTSA) recall reports, consumer complaints submitted to the NHTSA, reliability ratings from J.D. Power, auto review and rating sites such as Edmunds, specialist forums, etc. We analyzed this data to provide insights into the best and worst years for these vehicle models.
---