The Chevrolet Colorado is a midsize truck that was first released in 2003.
Like most trucks, the Colorado offers a combination of performance, utility, and reliability. But there are also some problems with the Colorado models.
In this article, we review important statistics about the Colorado models.
Among other things, you'll get theft rates, pollution figures, safety ratings, sales figures and many more. Let's go!
How Many Chevrolet Colorados Have Been Sold in the US?
The Chevrolet Colorado has enjoyed decent sales figures since it started selling in the United States.
The Colorado sold under 4,000 units in its first year (2003), but sales of the model grew to over 100,000 models in the second year.
Colorado sales increased to 128,359 units sold per year in 2005, after which the increase in oil prices caused a drop in sales.
Low demand for gas-guzzling trucks (caused by increased oil prices) saw Colorado sales fall to their lowest during 2008 to 2015. In fact, GM sold only 3,412 Colorados in 2013—the lowest ever in its history.
But, as gasoline costs decreased, demand for trucks like the Colorado grew.
GM sold over 80,000 Colorado models in 2015, a significant increase on the previous year's figure of 8,003 units.
Colorado sales have continued to increase since then, with GM selling a record 134,842 models in 2018.
We have a list here of the best and worst years for the Chevy Colorado pickup.
Below is a table showing US sales figures for each model year of the Chevrolet Colorado:
| | |
| --- | --- |
| Year | No. of units sold |
| 2003 | 3,535 |
| 2004 | 117,475 |
| 2005 | 128,359 |
| 2006 | 98,876 |
| 2007 | 75,716 |
| 2008 | 54, 346 |
| 2009 | 32,413 |
| 2010 | 24,642 |
| 2011 | 31,026 |
| 2012 | 36,840 |
| 2013 | 3,412 |
| 2014 | 8,003 |
| 2015 | 84,430 |
| 2016 | 108,725 |
| 2017 | 112,996 |
| 2018 | 134,842 |
| 2019 | 122,304 |
What Year Did Chevrolet Start Production of the Colorado Models?
GM (owner of Chevrolet) started production of the Colorado truck in 2003.
GM developed the Colorado alongside the GMC Canyon as replacement for the Chevrolet S-10/GMC S-15 compact trucks.
Colorado production started in Wentzville, Missouri—but GM later expanded production to other factories in the US.
The earliest Colorados were compact trucks, but the model increased in size and transformed into a midsize truck in its later years.
The Chevrolet Colorado has been in production for 16 years in total and has undergone two iterations.
The first generation of Colorado models lasted from 2003 to 2010, while the second generation extends from 2011 to date.
How Is the Fuel Economy on Chevrolet Colorados?
Due to the thirsty nature of their engines, midsize trucks rarely get great gas mileage.
The case is the same for the Chevrolet Colorado, where fuel economy is largely average across the lineup.
As expected, Colorados with four-wheel-drive capability get the lowest gas mileage.
The Chevrolet Colorado ZR2 (4WD) has the worst fuel consumption, getting a combined 17 mpg.
The front-wheel-drive Colorado models fare much better in terms of fuel economy. For example, one of the Chevrolet Colorado (2WD) models has a combined 23 mpg—the highest in the lineup.
If fuel economy is a big consideration, getting a 2WD Colorado is better.
If you choose a 4WD Colorado, then you should be prepared to have higher fuel costs.
How Quickly Does Chevrolet Colorado Depreciate?
These days, pickup trucks like the Chevrolet Colorado are some of the least-depreciating models on the market.
A big reason for this is the high demand for trucks, itself due to the reliability and usefulness of these models.
According to AutoBlog, the Chevrolet Colorado has a three-year depreciation rate of 28.8%.
That means your new Colorado will still retain a whopping 71.2% of its value after three years. This put it among the best pickup trucks in terms of resale value.
Did Chevrolet Recall Any of the Colorado Models?
Recalls are an inevitable part of a vehicle's history, and the Colorado has had its fair share of recalls over the year.
Even so, recalls for the Colorado have reduced in recent years following improvements in quality control.
The 2015 Colorado is the most-recalled model ever, with six recalls to its name.
The 2017-2018 models have the least recalls with one apiece.
The table below shows the number of recalls for each Colorado model year since 2004:
| | |
| --- | --- |
| Model Year | Recalls |
| 2004 | 3 |
| 2005 | 3 |
| 2006 | 4 |
| 2007 | 3 |
| 2008 | 2 |
| 2009 | 3 |
| 2010 | 2 |
| 2011 | 5 |
| 2012 | 2 |
| 2015 | 6 |
| 2016 | 4 |
| 2017 | 1 |
| 2018 | 1 |
How Much Do the Colorado Models Pollute?
As it uses more fuel than average, the Chevrolet Colorado has higher greenhouse gas emissions.
This is not surprising, as pickup trucks have long been rated among the worst vehicles on the environment.
Within the Colorado lineup, the 4WD models have the highest pollution figures.
So, if you are concerned about environmental pollution, you're better off with a 2WD model.
You can check emissions statistics for individual Colorado models in the table below:
| | | |
| --- | --- | --- |
| Model | CO2 Emissions | Emissions Rating |
| Chevrolet Colorado (2WD) | 435 grams per mile | 4/10 |
| Chevrolet Colorado (2WD) | 406 grams per mile | 4/10 |
| Chevrolet Colorado (4WD) | 456 grams per mile | 4/10 |
| Chevrolet Colorado (4WD) | 428 grams per mile | 4/10 |
| Chevrolet Colorado ZR2 (4WD) | 525 grams per mile | 3/10 |
How Much Can Do the Colorado Models Tow?
With a slew of engines ranging from an inline-four to a powerful six-cylinder, the Chevrolet has enough power for towing.
However, towing ability varies among the Colorados, so you must be vigilant when buying.
Colorado trucks with the 2.5L I4 engine have the lowest towing capacity (3,500 lbs).
Meanwhile, models with the 2.8L Turbo-Diesel engine can tow an impressive 7,700 lbs when equipped properly.
The Colorado trucks with a 3.6L V6 engine are middle of the pack with a towing capacity of 7,000 lbs.
Asides from having noteworthy towing ability, the Colorado makes towing easy with its various features.
For instance, you get a hitch guidance component attached to the rear vision camera.
This device helps monitor the use of the hitch guidance and makes centering the hitch ball and trailer coupler easier.
Other features designed for the towing enthusiasts include:
Tow/ Haul mode
StabiliTrak
Trailering package
Integrated trailer brake controller
Also check our article about where Chevrolet Colorados are made.
How Reliable Is a Chevrolet Colorado?
The Chevrolet Colorado has delivered a decent level of reliability since it started production.
However, its reliability lags that of more illustrious rivals in the midsize truck segment.
Per MotorBiscuit, the first-generation Colorado models had various complaints, especially concerning the engine. Transmission issues were also common among early Colorado trucks.
While later models improved, the average reliability ratings continued—especially as some problems persisted.
In fact, the Colorado was ranked the most unreliable truck in 2019 by MotorBiscuit due to the model's poor predicted reliability ratings.
Nevertheless, the 2020 model seems to be okay in terms of reliability, even though its 2/5 J.D. Power predicted reliability rating makes us wary.
We do believe the Colorado is a great truck, but only if given proper maintenance.
Based on RepairPal estimates, the Colorado has an annual maintenance cost of $599—higher than the average for mid-size trucks ($548).
However, the truck's annual maintenance costs are much lower than the average for all vehicles ($658).
Please also read our article about how long the Chevrolet Colorado lasts.
How Safe Is a Chevrolet Colorado?
The Chevrolet Colorado has a smattering of safety features designed to make driving safer—in all conditions.
Newer Colorados come with Electronic Stability Control (StabiliTrak), Traction Control, and anti-lock brakes for driving safely in adverse road conditions.
You also get multiple airbags situated across the cabin to protect occupants in the event of a crash or collision.
The Colorado is also available with crash-prevention technology such as forward-collision warning and lane-departure warning.
The Colorado has decent safety ratings from the top automotive safety organizations in the US (IIHS and NHTSA).
The NHTSA gave it a four-star safety rating while the IIHS gave it similarly acceptable ratings for safety performance.
Make sure to also read our article about the Chevrolet Colorado in snow and winter driving.
What Is the Typical Buyer Demographic For this Model?
In our research, we found that the buyers of the Chevrolet Colorado are often women.
They are more affluent than other midsize truck owners, boasting a median income of $105,388 against the segment's average of $101,820.
The only similarity between Colorado buyers and other midsize truck buyers is their average age (58 years).
In addition, most Colorado buyers prefer vehicles made by manufacturers based in the US.
They also like vehicles with considerable performance and excellent handling. By comparison, fuel efficiency and safety features are lesser concerns for them.
Chevrolet Colorado Theft Numbers
From what we know, thefts of the Chevrolet Colorado have remained low throughout the years.
Still, you should take proper measures to safeguard your Colorado from theft.
Investing in anti-theft devices like wheel immobilizers, club hook, and GPS trackers will go a long way to forestall any theft attempt.
Below, you will find theft figures for various Colorado model years.
| | |
| --- | --- |
| Model Year | No. Of Units Stolen  |
| 2005 | 206 |
| 2006 | 129 |
| 2007 | 95 |
| 2008 | 46 |
| 2009 | 20 |
| 2010 | 12 |
| 2011 | 16 |
| 2012 | 36 |
| | |
References
https://cars.usnews.com/cars-trucks/chevrolet/colorado/2020
Was this article helpful?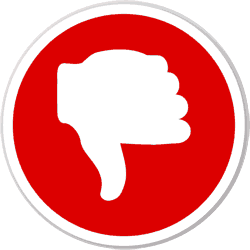 Did you find wrong information or was something missing?
We would love to hear your thoughts! (PS: We read ALL feedback)