The Chevrolet Equinox is an SUV that saw its initial release in 2004.
First marketed as a midsize crossover, and later as a compact crossover, the Equinox offers practicality, manageable performance, and decent ride comfort.
This article contains facts and statistics about the Chevrolet Equinox model you should know before buying. It covers sales numbers, emissions data, gas mileage, theft rates, among other things.
How Many Chevrolet Equinox Have Been Sold in the USA Per Year?
From having a slow start, the Equinox has become one of the highest-selling American-made SUVs on the market.
This is proof of the Equinox's appeal, particularly to buyers looking for a small-but-practical SUV.
But sales of the Equinox haven't always been this good. At inception, General Motors was able to sell only 84,024 models to Americans in the model's first year.
However, demand for the Equinox (then a midsize SUV) quickly improved, with annual sales crossing 100,000 in the model's second year.
The strong sales continued until the low demand for SUVs witnessed between 2007 and 2009 saw Equinox sales drop.
GM sold 67,447 Equinoxes in 2008, which, till date, remains the lowest number of Equinoxes sold in one year. Since then, the Equinox has improved its sale performance, thanks to a rise in demand for SUVs.
Starting from 2012, GM has sold an average of 200,000+ Equinox models per year in the US.
In fact, GM sold a record 346,048 Equinox models in 2019, which shows the popularity of the vehicle's new compact crossover style.
The year before, GM sold 332,618 Equinox vehicles, representing the first time annual sales of the Equinox crossed 300,000 models.
Here is a table showing annual sales numbers for the Equinox since its introduction in 2004 till date:
| | |
| --- | --- |
| Year    | No. Of Models Sold  |
| 2020 | 270,994 |
| 2019 | 346,048 |
| 2018 | 332,618 |
| 2017 | 290,458 |
| 2016 | 242,195 |
| 2015 | 277,589 |
| 2014 | 242,242 |
| 2013 | 238,192 |
| 2012 | 218,621 |
| 2011 | 193,274 |
| 2010 | 149,979 |
| 2009 | 86,148 |
| 2008 | 67,447 |
| 2007 | 89,552 |
| 2006 | 113,888 |
| 2005 | 130,542 |
| 2004 | 84,024 |
What Year Did Chevrolet Start the Equinox Models?
The Chevrolet Equinox started life in 2004 as a midsize SUV produced by General Motors at its Ingersoll factory in Canada.
It shared similarities with the Suzuki XL7 and Suzuki Vue when it first came out.
For the next 14 years, GM sold the Equinox as a midsize SUV on the American market.
This continued until 2018, when GM reduced the size of the Equinox and sold it as a compact SUV.
The new model sported an improved all-wheel-drive (AWD) system, advanced safety features, and newer design cues.
The 2018 Equinox proved to be a hit among buyers, with yearly sales rising above 300,000 models for the first time.
Like other vehicles within the Chevrolet lineup, the Equinox has gone through several phases.
By our count, GM has released three generations of Equinox models over the years, including:
1st generation (2004-2009)
2nd generation (2010-2017)
3rd generation (2018-present)
Please also read our article about 11 Ford Escape statistics you should know.
How Is the Fuel Economy on Chevrolet Equinoxes?
Compact SUVs like the Chevrolet Equinox are often preferred because they offer great fuel economy, which is rare on bigger SUVs.
For instance, the Chevrolet Equinox has decent gas mileage that can rival that of some smaller passenger cars.
Among the Equinox models, the drivetrain will determine the gas mileage of your vehicle.
By nature, the front-wheel-drive (FWD) Equinox consumes lesser fuel than the all-wheel-drive (AWD) models.
In addition, the models with bigger engines often have poor fuel consumption compared to those with small engines.
To illustrate: an FWD Equinox with a 1.5-liter engine gets 28 mpg (combined) while an FWD Equinox with a 2.0-liter engine gets 25 mpg (combined).
How Quickly Does Chevrolet Equinox Depreciate?
The Chevrolet Equinox isn't the best compact SUV at holding its value. Rivals like the Honda CR-V have far better resale values compared to the Equinox.
According to caredge.com, the average Equinox will lose around 55% of its value after its first five years of service.
So, you can expect to sell your Equinox for 45% of its value after using it for five years.
The low resale value of the Chevrolet Equinox is likely due to Chevrolet's lack of a reputation for reliability.
Manufacturers like Honda and Toyota are reputed to be reliable, so people are willing to pay top dollar for their products.
You can still improve the resale value of your Chevrolet Equinox by maintaining it properly and using it the right way. Abusing your Equinox will only cause its value to drop on the used-model market.
Make sure to also read our article about driving the Chevrolet Equinox in snow and winter.
Did Chevrolet Recall Any of the Chevrolet Equinox Models?
Per chevroletproblems.com, the Chevrolet Equinox has been recalled around 20 times.
Within the lineup, the 2007 and 2018 models have the most recalls, having been involved in four recall campaigns.
Here is a table showing the number of recalls for each Chevrolet Equinox model year:
| | |
| --- | --- |
| Year | No. Of Recalls |
| 2005 | 1 |
| 2007 | 4 |
| 2010 | 3 |
| 2011 | 3 |
| 2012 | 3 |
| 2013 | 2 |
| 2015 | 1 |
| 2016 | 1 |
| 2018 | 4 |
| 2019 | 3 |
| 2020 | 2 |
How Much Do the Equinox Models Pollute?
Being a compact SUV, the Equinox has average pollution numbers.
While the Equinox hardly qualifies as a "green" car, it will do if you want an SUV that's a bit safe for the environment.
The FWD Equinoxes have some of the lowest greenhouse gas emissions within the lineup. This is likely because the FWD models have lower fuel consumption on average.
The Chevrolet Equinox (AWD/ 1.5L/V4) emits around 324 grams of carbon per mile that you drive. Meanwhile, the Chevrolet Equinox (FWD/1.5L/V4) emits around 315 grams of carbon per mile that you drive.
But both models share the same 7/10 emissions rating from the Environmental Protection Agency (EPA).
Also check our article about how long the Chevrolet Equinox lasts.
How Much Can the Equinox Models Tow?
The Equinox is more than just a sleek, compact SUV that's great for hauling family on weekend trips.
It also has enough power to tow stuff that you'll need on trips—bikes, pop-up campers, small trailers, and so on.
Maximum towing capacity on Equinox models is around 3,500 lbs.
However, the towing capacity of each model varies, depending on the engines available and optional features.
Let's discuss the respective towing capacity of the various Equinox engines. Before that, you should know that the Chevy Equinox is among SUVs with running boards.
1. EcoTec 1.5L Turbocharged Engine
The 1.5L turbo engine has a GCWR rating of 5,247 lbs (with FWD) and 5,467 pounds (with AWD).
Nonetheless, pairing the engine with either drivetrain will get you a towing capacity of 1,500 lbs.
2.0L Turbocharged Engine
The 2.0L turbo engine is larger and more powerful than the 1.5L engine. As such, it is no surprise that it has a better towing capacity.
According to our research, models equipped with this engine get a maximum towing capacity of 3,500 lbs.
Note: You'll need to get the optional Chevy Equinox towing package if you want to get the maximum capacity on this model.
How Reliable Are Chevrolet Equinoxes?
It's hard to measure the reliability of the Chevrolet Equinox simply because there are mixed ratings for the model.
For example, J.D. Power gave the 2020 model a perfect 5.0 rating for reliability, putting it above the average.
On the other hand, RepairPal gives the same Equinox an average 3.5/5.0 reliability rating. It also ranks it 23rd out of 26 compact SUVs in terms of reliability.
Reliability ratings aside, the reliability of your Equinox will depend on how well you maintain it.
Things like changing your oil or replacing your filters at intervals will ensure your vehicle runs for long without fault.
The Equinox doesn't seem like a model that'll cost a fortune to keep running. Per estimates, you can expect to spend around $537 for annual maintenance costs, a little over the $521 average for compact SUVs.
How Safe Are Chevrolet Equinoxes?
The Chevrolet Equinox is the perfect vehicle for any family looking for a safe people-hauler.
It features many safety technologies that help to forestall crashes and protect you in the event of an actual crush.
The 2020 Chevrolet Equinox gets excellent safety ratings from the IIHS and NHTSA.
The NHTSA gave it the coveted five-star safety rating while the IIHS gave it a 'Good' overall score — the highest honor possible.
The following safety features come standard or as optional on the Equinox models:
Lane departure warning
Automatic emergency braking
Forward collision alert
Antilock braking system
Electronic stability control
Blindspot warning
Rear cross-traffic alert
What Is the Typical Buyer Demographic for This Model?
According to data, Equinox buyers share the same characteristics with most buyers across the compact SUV segment.
For starters, 51% of Equinox buyers are female, which is the same for the entire compact SUV segment.
Also, the median age for Equinox buyers is 59 years, which is the same for compact SUV buyers.
The big difference between those who buy the Equinox and other compact SUV buyers is their median annual household income.
While the median annual household income of Equinox buyers is $81,111, that of all compact SUV buyers is $92,841. 
We also found that most owners of the Equinox like to buy vehicles from American companies.
Gas mileage is another important consideration for Equinox buyers, as only a few of them believe performance is essential when buying cars.
In fact, Equinox buyers see vehicles primarily as a means of transportation.
As such, they don't really see the need for a vehicle that has bold design cues or stands out from the crowd.
Chevrolet Equinox Theft Numbers
During our research, we analyzed theft figures for the Chevrolet Equinox from the NHTSA Theft Rate Database.
And we came to the conclusion that the Equinox isn't particularly prone to thefts. This is somewhat surprising, considering that the Equinox is a high-volume model.
We think Chevrolet's use of anti-theft technology on the Equinox may be the reason thefts of the model are low.
New Equinox models have a theft-deterrent alarm system, which makes it difficult for thieves to make off with your vehicle. 
When a forced entry is detected, the alarm will sound and the headlights will flash for several minutes. This will continue until you decide to deactivate the alarm.
Here is a table showing the number of Equinox models stolen between 2005 and 2014. All numbers are based on figures provided by the NHTSA Theft Rate Database.
| | |
| --- | --- |
| Year | No. Of Models Stolen  |
| 2005 | 192 |
| 2006 | 170 |
| 2007 | 94 |
| 2008 | 82 |
| 2009 | 30 |
| 2010 | 29 |
| 2011 | 67 |
| 2012 | 87 |
| 2013 | 115 |
| 2014 | 98 |
References
https://repairpal.com/reliability/chevrolet/equinox
Was this article helpful?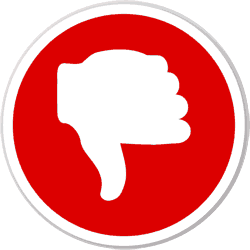 Did you find wrong information or was something missing?
We would love to hear your thoughts! (PS: We read ALL feedback)