Running boards are especially useful on SUVs as it makes a way for easier entry and exit from the vehicle. Whether electric or traditional, many SUVs come equipped with side step boards.
If you're then on the lookout for the best SUVs with running boards, stay on this page to discover 9 of them from the sub-compact to the full-size variants.
Sub-compact SUVs With Running Boards
Running boards are not common with smaller SUVs, probably because of their lower ground clearance when compared with larger vehicles.
Still, we are able to get a sub-compact SUV that features running boards.
1. Volkswagen Taos
The Volkswagen Taos has been a remarkable SUV produced by the German auto brand – Volkswagen. This car comes with loads of tech and luxury features and it has even caught the fancy of many critics and reviewers.
To mention a few, US News and Edmunds both rate this SUV 8.1/10, and Car and Driver scores it 8.5/10.
While you'll love the comfortable interior design of the Volkswagen Taos, you might also admire the fact that it features running boards as an available feature in the 2022 model.
Being a sub-compact SUV, this vehicle is not a tall car that could pose any difficulty getting in and out of it. It has a height of 64.4 inches and a ground clearance that measures just 6.4 in.
Meanwhile, the provision of running boards as an available feature in this SUV will make it more convenient for the aged and children to move in and out of it.
Before we move on, make sure to also check if U-Haul can help you install a running board here.
Compact SUVs With Running Boards
Here, we feature two SUVs. Check them out below.
1. Acura RDX
The Acura RDX also introduces running boards from the 2015 model. This vehicle seems to have made comfortability its most prioritized standard, as it keeps introducing more comfort-inducing features with newer models.
While the RDX infotainment control is less fancied by many owners and critics, its roominess and standard features could complement its downsides.
Some of the standard features in the 2022 Acura RDX include 19-inch wheels, a panoramic sunroof, keyless entry and ignition, dual-zone automatic climate control, Apple CarPlay, and Android Auto.
Mind you, the provision of running boards is not a standard feature in this SUV, but you can get the side steps as an added feature.
2. Chevrolet Equinox
Chevrolet is known for its boastful designs and comfortable cabin, and the Chevy Equinox didn't disappoint.
While the 2018 Chevrolet Equinox offers a comfortable ride, an impressive infotainment system, and spacious seats, it also comes with the introduction of running boards as an available feature.
Other recent models didn't feature the running board as standard either. This could be because of the smaller size of the SUV when compared with the larger vehicles.
The 2022 Chevy Equinox could give up to 8 inches of ground clearance, and it comes with a height of 65.4 inches. So, the inclusion of running as an available feature will make the car more convenient for the aged and children to get in and out of it.
Make sure to also check out our article on the 11 Chevrolet Equinox facts and statistics to know.
Mid-size SUVs With Running Boards
Mid-size SUVs are a little bigger and larger than compact and sub-compact ones. They typically come with a height of 74 inches; that's about 10 inches higher than their compact variants.
So, mid-size SUVs may need running boards more than compact ones.
Below are three notable mid-size SUVs that offer running boards:
1. Lexus GX
The Lexus GX comes with fixed running boards on its two sides and it features this up to the 2019 model. Remarkably, the 2020 and higher models work with power running boards as a standard feature.
Unlike the fixed side steps, the power running boards slide out/in automatically when you open and close the door and that's quite remarkable.
While this SUV screams luxury on the outside, it boasts ritzy interior features on the inside. This ride looks like a muscular hippo coming to smash its prey. Well, since it's just a ride, it'll definitely steal the attention of rival motorists in more miniature rides.
Mind you, in spite of its somewhat bulky body, Lexus offers uncomfortable seats in its second row and it doesn't really fare better against other mid-size rivals.
Notwithstanding, it is one of the best SUVs that offer easy movement in and out of its cabin.
2. Honda Pilot
The Honda Pilot is another mid-size SUV that offers a running board. Like many other SUVs, side steps only come as an additional feature in this vehicle.
With a height of just 70.6 inches and a ground clearance that measures 7.3 inches, the Honda Pilot is not as high as the Lexus GX. That may justify why Honda didn't provide fixed running boards for this vehicle, making the component a non-standard feature.
Nonetheless, this vehicle has three rows, and it is suitable for a family ride. So, the need for a side step may be required to offer easier access in and out of the cabin for kids and the aged.
3. Kia Sorento
Similar to the Honda Pilot, Kia Sorento also has a ground clearance of just 6.9 inches with about 70.3 inches of car height.
While many similar SUVs didn't offer running boards at all, the Sorento comes with this component as an additional feature.
The Kia Sorento also offers two or three rows of seats and a maximum towing ability of 5,000 pounds. This makes it a suitable vehicle for a field or family trip–an important factor that amplifies the usefulness of its provisional running boards.
You'll agree that a running board will not only protect the lower side of a vehicle from being stained on wet roads, but it'll also allow children easier access to the vehicle. 
Full-size SUVs With Running Boards
The need for the inclusion of running boards is more pronounced in full-size SUVs than in smaller rides. This is because large SUVs come in the biggest sizes and have higher ride heights.
Here are some full-size SUVs with running boards:
1. Chevrolet Suburban
The Chevrolet Suburban has been one of General Motors' best-selling vehicles. This SUV has been around since 1935, boasting of twelve generations in its lineup.
If you're well familiar with the Chevy Suburban, you must have observed the fixed running boards on its sides.
While many old models of this SUV feature fixed side steps, the vehicle comes equipped with power running boards from the 2020 version upward.
If you're curious about the Chevrolet Suburban years, discover the best and worst Chevy Suburban years in this here.
The good thing is, the side step is a standard feature in some of its trims.
Being a large SUV with a height of 76 inches and a ground clearance that's as high as 10 inches, you'll argue less about the significance of the running boards on this SUV.
2. Ford Expedition
The Ford Expedition is a four-door SUV that offers three rows of seats. Being a big ride, the vehicle initially offered running boards as a non-standard feature.
However, the Ford Expedition took up a new appearance with fixed side steps as a standard feature in all 2007 models. Meanwhile, from the 2008 model up to the 2020 Ford Expedition, you may not find this component in all trims.
In many newer Ford Expedition models, the vehicle only features the running boards as a standard feature in some selected trims, while it remains an available feature in other trims.
Further advancement in auto technology didn't appear as an unnecessary feature in this SUV as well. So, Ford also upgraded the 2021 Expedition and other newer models with a power running board.
That said, whether it's the traditional running board or the automatic variant, you'll get to access the side steps in almost all Ford Expedition models.
3. Lexus LX
You might agree that this list won't be a complete one without featuring a touch of Toyota. Well, like the Toyota Sequoia, the Lexus LX is another full-size SUV that comes with fixed running boards as a standard feature.
If you're familiar with this vehicle, you'll agree that this component is present in almost all Lexus LX years.
More impressive to note is the fact that Lexus replaced the standard fixed running boards with an automatic one in the 2021 model and other newer models.
This means you may have to adjust to the use of a power side step as you upgrade your LX SUV to a more recent model.
Was this article helpful?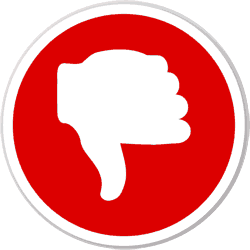 Did you find wrong information or was something missing?
We would love to hear your thoughts! (PS: We read ALL feedback)