We've previously looked at how long Chevy Avalanches last in general and now it's time to look at some of the most common problems with these fine cars.
The following are four of the most common problems that owners have reported for their beloved Chevy Avalanche 1500 pickups.
Before We Dive In…
The Chevrolet Avalanche 1500 is a cross between a pickup and an SUV and a very reliable vehicle.
General Motors (GM) produced the Avalanche from 2002 through 2013 and sold lots of models. Two generations offer lots of options for potential buyers.
The Avalanche also offers potentially great value for those looking for a reliable pickup that generally does not suffer the kind of abuse that many other pickups would endure.
A small bed in the back and a full-size interior with a powerful motor helped to make the Avalanche a popular solution for many people's transportation needs.
1. Excessive Oil Consumption
The biggest problem that Chevy Avalanche owners have cited is excessive consumption of oil. Excessive consumption does not mean the engine is leaking.
It means the engine is consuming oil, often by burning it or enabling the oil to seep into parts of the engine, such as the crankcase.
Just about any model year for the Avalanche could be prone to consuming excessive oil. The same could be said for virtually any vehicle.
But with the Avalanche, there might be some underlying issues that could cause you to notice a relatively high level of oil consumption.
Possible Causes and Solutions
A bad piston ring often is the primary cause of excessive oil consumption in just about any motor. And the problem might affect more than one piston.
A compression test can help to determine which piston might have suffered minor damage or deformation over time. It also could help to identify which pistons have bad piston rings.
Replacing the faulty piston ring is the easiest way to address the problem. That is something that an experienced shade-tree mechanic could do at home.
But most Avalanche owners likely would take it to a repair shop.
If the Avalanche is under warranty, the manufacturer's warranty might cover the cost of replacing the piston rings.
The following are some suggestions for addressing excessive oil consumption in your Chevy Avalanche.
Some Avalanche owners just drive their pickups for between 3,000 and 5,000 miles without checking oil levels. Others only check the oil level occasionally.
Both are mistakes that could result in damage to piston rings.
You need to check the oil level frequently to obtain the best results. If the level is low, you should top it off with new oil right away.
Virtually all vehicles consume at least some oil every couple of thousands of miles.
If you think yours is consuming more than normal, a compression test could identify any leaking pistons with bad rings.
Once identified, you can replace the rings and the pistons if needed to restore full compression and engine power.
With the compression restored and the engine running properly again, you just need to keep your eye on the oil level and regularly change the oil.
2. Cracked Dashboard
A cracked dashboard clearly would not affect mechanical systems or performance. But it certainly will affect the value of the vehicle.
Its roomy interior is one of the most popular features of the Chevy Avalanche. And it has a significant effect on its value.
A cracked dashboard makes the interior look aged and deteriorated.
Fortunately, there are ways to prevent a cracked dashboard or fix the problem if it occurs.
Possible Causes and Solutions
A dashboard will develop cracks when the plastic becomes dry and brittle. Exposure to the hot sun can cause it to expand and crack in the heat.
You already know how hot the interior of a vehicle can get when the outdoor temperature.
The cabin temperature can rise rapidly and become unsafe for passengers or pets who might be left inside.
While plastic and composite materials that make up a dash are generally durable, they are prone to damage.
The heat from inside a vehicle on a sunny day can accelerate the wear and tear on a dash and cause it to develop one or more cracks.
You could replace the dash for about $2,000. But that is very cost-prohibitive.
You might purchase a cover that hides the crack. But it would be better to buy a dash cover before damage occurs and use that to keep the hot sun off of your dash.
Many parts suppliers also sell sealers that can color match the dash and fill in cracked surfaces on the dash.
3. Tailgate Will Not Open
The Avalanche is known for its adjustable bed and ability to carry widely varying loads.
Unfortunately, the tailgate sometimes does not work. Many owners say they lose the ability to open the tailgate.
A faulty tailgate could make it impossible to carry many items. And it will make it harder to adjust the bed configuration for different types of cargo.
Possible Causes and Solutions
The tailgate handle is prone to breaking and making it impossible to open the tailgate.
The tailgate handle could snap due to the incremental development of tiny cracks and fissures in the tailgate handle.
The weakened handle eventually breaks in two and prevents you from opening the tailgate. A tailgate that will not open nearly negates the usefulness of the bed.
And a pickup with a bed that is blocked by a tailgate is not nearly as useful as one with a functioning tailgate.
A relatively simple fix will cure the problem. You just need a new tailgate handle installed that is not as weak as the original item.
You could purchase an OEM tailgate handle or obtain an aftermarket handle that is especially durable.
Removing the damaged handle and installing a new one is very simple and affordable.
4. Potentially Dangerous Airbag Deployment
Airbags are designed to improve safety while traveling. The Avalanche has a good complement of airbags that deploy upon an impact.
Unfortunately, even an airbag could suffer from design flaws. And a flawed airbag could become dangerous.
That was the situation in more than 37 million Chevrolet models. Chevrolet recalled the models to provide them with an effective fix, including the Avalanche.
Possible Causes and Solutions
There is no secret about what makes the airbags in many Chevrolet models dangerous.
Airbag manufacturer Takata supplied Chevrolet with tens of millions of defective airbags that could launch dangerous shrapnel upon deployment.
Replacing the Takata airbags with safe ones will remove the potential danger from your Avalanche.
General Pros and Cons for the Chevrolet Avalanche
The Chevrolet Avalanche is versatile, powerful, and provides passengers with a very comfortable ride. It seats either five or six passengers and has four doors to enable easy entry and exit.
The first generation Avalanche shares the same proven, reliable, and potent 5.3-liter V8 that Chevrolet used in its Suburban SUV.
The Avalanche tows up to 5,100 pounds and can carry another 1,400 in the bed.
While the Avalanche is well-regarded, it does have some downsides.
They include:
Generally poor fuel economy.
Complicated modular system for adjusting the usable bed length.
Bulky design creates large blind spots and reduces visibility in the back.
Its downsides are relatively minor and in some cases easy to correct.
For example, a rear-view camera that increases visibility in the back is an effective solution for poor visibility behind the Avalanche.
What Do the Reviews Say?
Reviews of the Avalanche often focus on its ride quality, comfortable interior, and powerful engine.
Although it is not a typical pickup, the Avalanche can serve double duty as a truck or an SUV. It can haul impressive loads on a trailer and carry a good amount in the bed and rear of the cabin.
A flexible design enables it to adjust to a variety of loads, equipment, or gear that you might need to haul.
Reviews are generally very positive for the Avalanche, which was based on the same frame and chassis as the Chevy Suburban and the Cadillac Escalade.
So it has a very proven and highly durable chassis and design. The Avalanche also was very reliable.
Chevrolet produced two generations of the Avalanche. The 2002 through 2006 model years comprise the first generation of Avalanche pickups.
Consumer Reports says the first-generation Avalanche models have "impressive acceleration" and is "commendably comfortable and quiet."
The second generation is just as impressively quick, powerful, and even more comfortable.
Chevrolet marketed the Avalanche as a full-sized crew-cab truck that includes a mid-gate panel that owners could fold down to create more room for cargo.
The Avalanche provided buyers with two options for a V8 engine. A 5.3-liter engine produced 285 horsepower.
A Vortec 8.1-liter engine produced 340 horsepower.
Rear-wheel drive is standard, and a four-wheel drivetrain was optional. And the Avalanche seats either five or six passengers.
The Avalanche is very reliable and benefits from using proven engine platforms that have lots of aftermarket support.
Buyers of relatively low-mileage used models could shop around and locate a great deal on a pickup that could last for many more years.
What's the Resale Value of a Chevy Avalanche?
| | | |
| --- | --- | --- |
| Year | Mileage | Price |
| 2002 | 180,000 | $2,200 |
| 2006 | 150,000 | $4,500 |
| 2008 | 125,000 | $5,600 |
| 2013 | 90,000 | $15,600 |
Go back to see problems for all Chevrolet models.
Was this article helpful?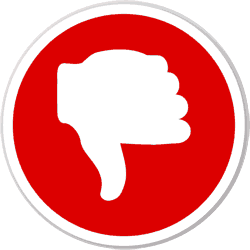 Did you find wrong information or was something missing?
We would love to hear your thoughts! (PS: We read ALL feedback)
ⓘ  The information in this article is based on data from National Highway Traffic Safety Administration (NHTSA) recall reports, consumer complaints submitted to the NHTSA, reliability ratings from J.D. Power, auto review and rating sites such as Edmunds, specialist forums, etc. We analyzed this data to provide insights into the best and worst years for these vehicle models.
---