The Chevrolet Trax is a subcompact SUV that competes against models like the Kia Soul and Hyundai Kona.
Since its arrival in 2014, the Trax has received praise for its litany of tech features, stable handling, and spacious cabin.
Are you planning to buy the Chevrolet Trax, but have little information about the model? Then this article is for you.
We will go over Trax-related facts and statistics, including gas mileage figures, recall numbers, CO2 emissions, and many more!
before we start, make sure to check our list of the most common problems with the Chevy Trax models.
Check also our list of statistics and facts about the Chevy Trax models.
How Many Chevrolet Trax Have Been Sold in the US Per Year?
The Chevrolet Trax arrived the US in 2015 to take advantage of the burgeoning subcompact SUV market.
While it has faced fierce competition from models like the Jeep Renegade, it has managed to increase sales over the years.
We have a full list here of the best and worst Chevy Trax years.
In its first year, the Trax sold just 63,030 models in the US. This number grew to 79,016 models sold the following year (2016).
Trax sales continued to grow in the next two years, with annual sales nearing 90,000 units in 2018.
Yearly sales of the Trax crossed into the 100,000-model region in 2019. The same year saw Chevrolet sell a record 116,816 Trax vehicles.
Although annual sales of the Trax dipped slightly in 2020, the model is on course to continue its upward growth in sales.
We have compiled a table to show annual sales figures for the Trax since it started selling in the US:
| | |
| --- | --- |
| Year | No. of Units Sold |
| 2015 | 63,030 |
| 2016 | 79,016 |
| 2017 | 79,289 |
| 2018 | 89,916 |
| 2019 | 118,816 |
| 2020 | 106,299 |
What Year Did the Chevrolet Start the Trax Model?
The Trax came to the United States in 2015 as part of Chevrolet's efforts to compete in the small SUV segment.
The original Trax model was based on GM Gamma II platform, shared by the Opel Mokka and Buick Encore.
The US variant of the Trax was similar to the global version but had different features such as the OnStar system and SiriusXM satellite radio.
Chevrolet offered the new Trax in three trims: LS, LT, and LTZ.
The US-market Trax received a mid-cycle refresh in 2017, getting newer design features.
The list includes halogen projector headlights, a new grille design, dual taillights, and daytime running lights.
Also, read our article about how the Chevrolet Trax handles snow driving.
How Is the Fuel Economy on Chevrolet Trax?
Some buyers prefer subcompact SUVs because they offer the utility of bigger SUVs but are more fuel-efficient.
The Chevrolet Trax doesn't disappoint in the gas mileage segment and has reasonable fuel consumption.
There's little difference in the gas mileage of the different Trax models since they share the same 1.4L V4 engine.
The only factor responsible for varying gas mileages on the Trax models is the drivetrain.
Trax vehicles using the front-wheel-drive (FWD) consume less fuel than those using the all-wheel-drive (AWD) drivetrain.
Below is a table showing gas mileage figures for the 2020 Chevrolet Trax models:
| | | |
| --- | --- | --- |
| Model | City/Highway MPG | Combined MPG |
| Chevrolet Trax 1.4L V4 (FWD) | 26/31 | 28 |
| Chevrolet Trax 1.4L V4 (AWD) | 24/29 | 26 |
| Chevrolet Trax 1.4L V4 (FWD) | 24/32 | 27 |
How Quickly Does Chevrolet Trax Depreciate?
While the Trax is selling well, it isn't highly demanded like some of its rivals.
This means used models often have their values depreciate badly after a few years of use.
Per estimates, the Chevrolet Trax will depreciate by 53% after a five-year period of use. Based on this, your Trax will have only 47% of its initial value after the first five years.
That the Trax has average resale values means you shouldn't buy it as an investment.
However, the low resale value can work in your favor if you're buying a pre-owned model.
A good way to improve your vehicle's resale value is to avoid modifications on your vehicle.
You can also keep up with regular maintenance if you want to increase your used Trax's value.
Did Chevrolet Recall Any of the Trax Models?
Like every other model, the Chevrolet Trax has been involved in its fair share of recalls.
Since it started production, the Trax has been recalled 9 times in total.
Having been involved in seven recalls, the 2015 Chevrolet Trax takes the honor of being the most-recalled Trax model year.
This is a bit understandable, as most models develop issues in their first year.
More often than not, automakers will fix these issues with time.
That's why the number of recalls for the Trax has been dropping steadily.
Here is a table showing recalls for the different Trax model years:
| | |
| --- | --- |
| Model Year | No. of Recalls |
| 2015 | 7 |
| 2016 | 5 |
| 2017 | 3 |
| 2018 | 2 |
| 2019 | 2 |
How Much Do the Trax Models Pollute?
Since fuel economy numbers are quite similar, C02 emissions figures only vary slightly across the Trax lineup.
FWD Chevy Trax vehicles have the least pollution, with the best model emitting only 316 grams of CO2 per mile. The second FWD model is only slightly dirtier, pouring out 325 grams of C02 per mile.
By comparison, the AWD models pollute more than the FWD models—although, some may say the difference is negligible
The 'cleanest' AWD Trax emits 338 grams of carbon per mile. Meanwhile, the dirtiest AWD Trax produces around 344 grams of CO2 per mile.
For anyone who has environmental protection on his list of considerations, the FWD Trax is advisable. The AWD models are simply too CO2-rich to be used by an environmentally conscious individual.
Also read our article about 11 Chevrolet Avalanche statistics you should know.
How Much Do the Trax Models Tow?
As a subcompact SUV, there's a limit on how much the Trax can tow.
The 2020 Trax models have a maximum towing capacity of 1,263 pounds. While this is good for hauling small-sized cargo, you won't be able to haul larger objects.
Still, the Trax has better towing ability than sedans with similar price points.
So, if you're looking for a small vehicle that can tow, then you should consider any of the Trax models.
Make sure to also read our article about 11 Chevrolet Camaro statistics you should know.
How Reliable Is a Chevrolet Trax?
The Trax is mostly average when it comes to long-term reliability.
This is probably the reason it gets lesser sales compared to rivals from more reliable brand (e.g. Honda HR-V).
The 2020 Chevrolet Trax got a 3/5 predicted reliability rating from J.D. Power, which is average for a new car.
RepairPal also placed the Trax at the bottom of the subcompact SUV segment on its reliability rankings. As we always say, reliability ratings only tell part of the story when it comes to vehicle reliability.
Pattern of use and maintenance also go a long way in deciding if a vehicle develops faults or not.
While the Trax's average reliability ratings suggest a need for intensive maintenance, you can be assured maintenance costs won't exceed your budget.
According to RepairPal, you should expect to spend around $488 annually to maintain a Chevrolet Trax.
This is more expensive than the average for a subcompact SUV, but it's significantly cheaper than the average for all vehicles ($658).
Please also read our article about 11 Chevrolet Trailblazer statistics you should know.
How Safe Is a Chevrolet Trax?
Our research shows that the Chevrolet Trax is a great model that performs well in the security aspect.
The 2020 Trax has excellent ratings for safety and includes a healthy number of standard safety features to boot.
Among the safety features on the Trax is forward-collision prevention, anti-lock brakes (ABS), airbag system, and automatic emergency braking.
Other safety features available on the Trax are:
Blind-spot monitoring
Rear cross-traffic alert
Rear parking sensors
Rear vision camera
Lane departure warning
Sure, not all of these features are standard, but paying more for safety is never a terrible investment.
We must also add that most of the higher trims have these advanced safety features as standard equipment.
The NHTSA gave both the AWD and FWD versions of the Trax an excellent 5-star rating for safety performance.
The Trax models performed well on the various frontal crash, side crash, and rollover crash tests.
The IIHS also gave the 2020 model good scores for its safety.
The 2020 Trax scored a 'Good' rating—the highest possible—on four out of the five tests conducted by the IIHS.
Chevrolet Trax Theft Numbers
As a relatively new model, there's little theft-related data for the Chevrolet Trax.
Nevertheless, we believe annual thefts of the Trax will likely be average, since it isn't a high-demand model.
However, this shouldn't give you the license to be lackadaisical about your vehicle's security. Car theft, while reduced in the US, is still prevalent—and it would be bad to fall victim.
Securing your vehicle against theft is as simple as taking steps like never leaving your key in the vehicle or parking in the open (if you have a garage).
But you can also secure your vehicle by getting theft-deterrent technology. Already, Chevrolet offers the OnStar theft alarm system that can alert you in the event of a theft. 
References
https://carsalesbase.com/us-chevrolet-trax/
https://www.cars.com/research/chevrolet-trax/recalls/
Was this article helpful?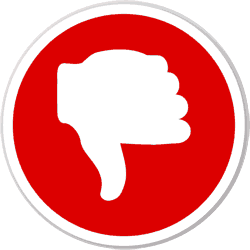 Did you find wrong information or was something missing?
We would love to hear your thoughts! (PS: We read ALL feedback)