The Chevrolet Avalanche is a midsize pickup truck that was in production between 2001 and 2013.
During its production run, the Avalanche received praise for its good driving dynamics and utility features.
While the Avalanche is no longer in production, there are many used examples available for sale.
This article provides information that you'll need when shopping for the Avalanche.
How Many Chevrolet Avalanches Have Been Sold Per Year in the US?
Although the Chevrolet Avalanche was an unconventional model, it managed to record great sales when it arrived in the US market.
However, a closer inspection of the Avalanche's sales figures shows the model never really caught in the US.
First-year sales of the Avalanche totaled 52,955 units. As demand improved, Avalanche sales improved in the second year to 89,372 units.
The Avalanche recorded its best year in 2003 when it shipped 93,482 models.
But sales soon dropped after this, perhaps because of the fluctuating demand for the Avalanche at the time.
Annual sales of the Chevrolet Avalanche in later years never reached the peak witnessed in 2003.
In fact, sales dropped consistently until Chevrolet finally decided to cancel the Avalanche in 2013.
Here is a table showing sales figures for the Avalanche while it was in production:
| | |
| --- | --- |
| Year | No. of Units Sold |
| 2001 | 52,955 |
| 2002 | 89,372 |
| 2003 | 93,482 |
| 2004 | 80,566 |
| 2005 | 63,186 |
| 2006 | 57,076 |
| 2007 | 55,550 |
| 2008 | 35,003 |
| 2009 | 16,432 |
| 2010 | 20,515 |
| 2011 | 20,088 |
| 2012 | 23,995 |
| 2013 | 16,526 |
What Year Did Chevrolet Start the Avalanche Models?
Chevrolet started producing the Avalanche models in 2001 for the 2002 model year.
At the time, Chevrolet marketed the Avalanche as a versatile truck, thanks to the exclusive midgate feature.
The 'midgate' was a new feature from General Motors that could be folded down to increase the bed area.
Buyers could also fold up the midgate to increase the cab area.
When it came out, the Avalanche was based on the GMT800 platform, shared by the Chevrolet Suburban and GMC Yukon XL.
It proved popular among critics, receiving Motor Trend's Truck of the Year award in 2002.
Chevrolet launched the second generation of the Avalanche in 2006, basing it on the new GMT900 platform.
Around the same time, Chevrolet made the OnStar security system standard on the Avalanche models.
Later, declining sales of the Avalanche forced Chevrolet to discontinue production after the 2013 model year.
Here are all generations of the Chevrolet Avalanche:
First generation (2001-2006)
Second generation (2007-2013)
How Is the Fuel Economy on Chevrolet Avalanche?
At the time the Chevrolet was in production, few pickups had exceptional mileage.
The Avalanche itself did not have good fuel economy, as truck buyers cared less about such factors.
For the most part, fuel economy on the Avalanche models is similar because they share the same engine.
Beneath the hood of both the 2WD and 4WD Avalanche models is a fuel-thirsty 5.3-liter V8 engine. The 2WD Avalanche returns 15 mpg on city roads and 21 mpg on the highway for a combined 17 mpg.
The 4WD Avalanche gets the same numbers, which is surprising because 4WDs are less efficient than 2WDs.
The good thing about the Avalanche is that it can use ethanol fuel (E85), which is cheaper than regular gasoline.
Beware, though: vehicles using E85 are less efficient compared to those using normal fuel.
While it's easy to think the Avalanche's fuel economy is horrible, you should understand that most V8-engined trucks have average gas mileage.
In fact, some newer models have similar, if not worse, gas mileage as the Avalanche.
How Quickly Do Chevrolet Avalanches Depreciate?
Because the Avalanche was discontinued years ago, it's difficult to calculate depreciation on used models.
However, we conducted some research to get some idea of how much depreciation the average Avalanche model might face.
According to autopadre.com, the 2013 has a 5-year depreciation rate of 22%.
But don't base your buying decisions on estimates listed in this article. Resale values for old models are often fluctuating, so ask around before buying.
Did Chevrolet Recall Any of the Avalanche Models?
During its 11-year production run, the Avalanche faced 21 recalls.
The 2003 and 2004 model years, with 6 recalls apiece, have the most recalls in Avalanche history.
The recalls issued for the Avalanche models have revolved around issues ranging from poor brake performance to bad engine components.
Before you purchase a used model, check if it was involved in a recall.
If it was among the recalled models, confirm that the previous owner rectified the recall-related issues.
This is so that you don't end up with a lemon that'll cost you thousands of dollars in repairs.
Here is a table showing recalls for the Avalanche model years:
| | |
| --- | --- |
| Year | No. of Recalls |
| 2002 | 4 |
| 2003 | 6 |
| 2004 | 6 |
| 2005 | 3 |
| 2006 | 1 |
| 2007 | 2 |
| 2008 | 2 |
| 2009 | 2 |
| 2010 | 1 |
| 2011 | 1 |
| 2012 | 1 |
| 2013 | 1 |
How Much Do the Avalanche Models Pollute?
As it uses a fuel-thirsty engine, the Chevrolet Avalanche has higher-than-average pollution figures.
So, this is not the vehicle you'd want to buy if you're in the market for an eco-friendly truck.
When using regular gasoline, the Avalanche produces around 523 grams of tailpipe CO2.
However, Avalanche models using ethanol-based fuel (E85) are cleaner and produce just 484 grams of CO2 per mile.
The disparity is somewhat understandable, as ethanol fuel has been said to be safer on the environment than regular gasoline.
How Much Can the Avalanche Models Tow?
If there's anything the Chevrolet Avalanche does well, it's towing.
Thanks to its rugged chassis and powerful engine, the Avalanche is able to tow large loads with ease.
The caveat is that Chevrolet offers the Avalanche in two different drivetrains so the towing capacity varies.
The two-wheel-drive Avalanche can tow up to 8,100 lbs while the 4WD models tow around 7,900 lbs.
To bolster towing capacity, you have a 5.3L 8-cylinder engine that produces around 335 lb-ft of torque. With this much power, you can tow large objects ranging from boats to RVs.
How Reliable Is a Chevrolet Avalanche?
From what we know, the Chevrolet Avalanche has decent reliability for a full-size SUV.
The 2013 Chevrolet Avalanche, which was the last model year produced, received a 3/5 predicted reliability rating from J.D. Power and Associates.
The Avalanche also fares well on other reliability rankings. RepairPal gives it a 3/5 reliability rating and ranks it 8th out of 14 full-size trucks for reliability.
Some may worry about maintenance on the Avalanche since it's no longer in production (and parts may be scarce).
However, getting parts for your Avalanche shouldn't be difficult since it shares underpinnings with several Chevrolet models that are still in production.
Per estimates, you'll spend about $700 servicing your Avalanche annually. Still, this cost may vary depending on the age and mileage of your vehicle.
How Safe Is a Chevrolet Avalanche?
At the time the Chevrolet Avalanche was in production, many advanced safety features were in their infancy.
Nonetheless, the Avalanche has most basic safety features to reduce risk of accidents.
The airbag system (consisting of driver airbag, passenger airbag, front head airbag, rear head airbag, and front side airbag) will protect occupants in a crash.
Vehicle safety on the Avalanche will also benefit from the presence of electronic stability control. This feature limits crash risk by promoting stability when you're driving in adverse road conditions.
Other safety features available on the Avalanche models include:
Four-wheel anti-lock brake system (ABS)
Daytime running lights
Integrated turn signal mirrors
Disc brakes
Traction control
We must also add that the Avalanche is a safe vehicle for small children to drive in. The Avalanche meets federal guidelines on car seat safety for minors, featuring a LATCH system that aid installation of child safety seats.
What Is the Typical Buyer Demographic For this Model?
We found little demographic data for the Chevrolet Avalanche, probably because it's out of production.
However, we did spot an old Chevrolet publication outlining potential buyers of the Avalanche.
According to Chevrolet, the Avalanche is targeted at buyers aged between 34 and 45 years.
The company also said prospective buyers of the Avalanche are seeking SUV-type vehicles that have truck-like abilities.
We also believe Avalanche buyers want a versatile vehicle that can be used for various purposes and offers loads of utility.
This is true because the Avalanche's clever mid-gate feature continues to be one of the biggest reasons people buy the truck.
Chevrolet Avalanche Theft Numbers
The National Highway Traffic Safety Administration (NHTSA) typically calculates vehicle thefts annually by the model.
However, the NHTSA Theft Rate Database, as it's known, doesn't calculate thefts for large trucks. Thus, there are no theft numbers available for the Chevrolet Avalanches.
While we cannot tell you how many Avalanches are stolen per year, we can impress on you the importance of protecting your vehicle against theft.
Why? The National Insurance Crime Bureau (NICB) estimates that a vehicle is stolen in the US every 42.2 seconds.
Avalanches have theft-deterrent technology in the form of the PASSLock system. But you might need to buy other anti-theft devices to stall today's savvy thieves.
Some things you can buy include:
GPS tracker
Engine immobilizer
Steering lock
References
https://carsalesbase.com/us-chevrolet-avalanche/
https://www.fueleconomy.gov/feg/bymodel/2013_Chevrolet_Avalanche.shtml
https://cars.usnews.com/cars-trucks/chevrolet/avalanche/reliability
Was this article helpful?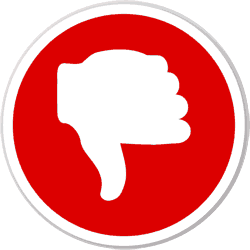 Did you find wrong information or was something missing?
We would love to hear your thoughts! (PS: We read ALL feedback)