The Chevrolet Spark is a subcompact hatchback produced since 2012.
Keeping true to its budget-car status, the Chevrolet Spark offers plenty of value at an ultra-affordable price.
Read this guide to get important statistics about the Chevrolet Spark.
It includes details like recall numbers, theft rates, emissions ratings, annual sales, and many more. Let's go!
How Many Chevrolet Spark Have Been Sold in the US Per Year?
The Chevrolet Spark has maintained average sales since its introduction in the US in 2012.
In fact, the average has rarely crossed 30,000 in its eight years on the US market.
First-year sales of the Chevrolet Spark were low, with GM selling just 12,385 Spark models.
But sales grew the following year to 34,130 models, showing a rise in demand for the tiny subcompact.
GM recorded its highest sales of the Spark in 2014, selling 39,159 models—just shy of the 40,000-model mark.
But sales declined in the following years, dipping below 30,000+ models sold per year for the first time in 2017 to just 22,589 models.
Sales have rebounded after that, with GM selling over 30,000 models in 2019.
Still, the sales of the Spark continue to pale in comparison with more established models like the Toyota Yaris and Honda Fit.
This has given rise to suggestions that GM may discontinue the model soon.
Here is a table showing sales of the Chevrolet Spark since 2012:
| | |
| --- | --- |
| Year | No. of Models Sold |
| 2012 | 12,385 |
| 2013 | 34,130 |
| 2014 | 39,159 |
| 2015 | 32,853 |
| 2016 | 35,511 |
| 2017 | 22,589 |
| 2018 | 23,602 |
| 2019 | 31,281 |
What Year Did the Chevrolet Start the Spark Model?
At inception, the Chevrolet Spark was produced by GM Korea, an Asian subsidiary of General Motors.
While the Spark began production in 1998, it didn't arrive in the US until 2012.
The most important thing to check is how the models performed through the years. Some Chevy Spark years are good and some are worse.
The Spark generated significant buzz when it arrived, thanks to:
its small, city-friendly size,
cheap price,
and great fuel economy.
It was the fastest-selling vehicle in the US for July 2012, according to Edmunds.com
The following year (2013), GM released the Spark EV—an all-electric version of the Spark subcompact vehicle. It was the first GM-produced electric car sold in the US since 1999.
However, GM later replaced it in 2016 with the Chevy Bolt, which had a longer range.
In 2015, GM Korea kicked off the second generation of the Spark, unveiling it at the April 2015 New York International Auto Show.
The US market Spark received a facelift in 2018, which saw it get new color options, low-speed autonomous emergency braking, and a redesigned exterior styling.
Given GM's move to cut small cars from its lineup, it's possible the Spark may be headed for the exit (at least in the US).
How Is the Fuel Economy on Chevrolet Spark?
For many budget cars, frugal fuel economy is a big selling point.
It is the same for the Chevrolet Spark, which sips fuel both in the city and on the highway.
All Sparks use the same 1.4-liter V4 engine, with the only difference being their choice of gear mechanism (automatic or manual).
And even then, there's little difference in fuel economy for both automatic and manual models.
Here are EPA fuel economy estimates for the 2020 Chevrolet Spark models:
| | | |
| --- | --- | --- |
| Model | City/Highway MPG | Combined MPG |
| Chevrolet Spark 1.4L, 4-cyl. (automatic) | 30/38 | 33 |
| Chevrolet Spark 1.4L, 4-cyl. (Manual 5-speed) | 29/38 | 33 |
| Chevrolet Spark ACTIV 1.4L, 4-cyl. (Manual 5-speed) | 29/37 | 32 |
| Chevrolet Spark ACTIV 1.4L, 4-cyl. (automatic) | 30/37 | 33 |
How Quickly Does Chevrolet Spark Depreciate?
Per data available to us, the Chevrolet Spark will depreciate by 52% after the first five-year period.
That means a Spark will lose more than half its value once you use it for five years after buying it.
This puts the Spark among the worst-depreciating car in the subcompact segment.
Rivals such as the Honda Fit or Toyota Yaris have significantly better resale value.
The Spark's poor depreciation rate is likely due to its below average demand.
Once a vehicle doesn't command enough demand, owners will be forced to sell used models at extremely low prices.
If you're buying a used model, the Spark's poor depreciation will benefit you (you'd be able to buy for cheap).
However, there might be problems when you buy new and plan to resell later.
Did Chevrolet Recall Any of the Spark Models?
Being a relatively new model (in the US), the Spark hasn't been involved in that many recalls.
By our count, GM has issued only eight recalls for the Chevrolet Spark.
Most of the recalls issued for the Spark were during the early years of its introduction in the United States.
This is a common pattern among most models, however. Vehicles often have issues in their early years, issues that are eventually sorted out with time.
The Spark model year with the highest number of recalls is the 2014 Chevrolet Spark (5 recalls).
This is followed closely by the 2013 and 2015 models, which have four recalls to their name.
| | |
| --- | --- |
| Model | No. of Recalls |
| 2013 | 4 |
| 2014 | 5 |
| 2015 | 4 |
| 2016 | 1 |
| 2017 | 1 |
| 2018 | 0 |
| 2019 | 1 |
How Much Do the Spark Models Pollute?
The Chevrolet Spark is an eco-warrior's dream car.
Thanks to its impressive fuel efficiency, the car has a very minimal carbon footprint.
Automatic Sparks with the 1.4-liter V4 engine emit just 269 grams of C02 per mile, giving them a 7/10 emissions rating.
Manual Sparks with the same engine have higher emissions, emitting 273 grams of C02 per mile.
Nonetheless, the manual Sparks share a 7/10 emissions rating with the automatic variants.
If reducing carbon footprint to the barest minimum is a goal for you, the automatic Spark is one of your best choice.
The manual Spark model promises the best of both worlds—better driving dynamics and reduced carbon footprint.
How Much Do the Spark Models Tow?
The Spark is one of the smallest vehicles within Chevrolet's models and has neither the powerful engine nor the various components needed for towing.
As such, it is hardly advised to use this vehicle for towing.
However, you may need to haul the odd pop-up camper or bike rack someday.
In that case, most owners suggest keeping your load within 1,000 lbs or lesser.
This allows you to tow objects like small lawn mowers and other loads of similar weight with your Spark.
A caveat: don't attempt towing above 1,000 lbs to protect your transmission and engine from damage.
If your engine or transmissions develop an extensive fault, your dealer may deny your warranty claim if you have been doing heavy towing with your Spark.
Make sure to also read our article about the Chevrolet Spark in snow and winter driving.
How Reliable Is a Chevrolet Spark?
The Chevrolet Spark is relatively reliable, at least in our opinion.
J.D. Power gave the 2021 model a 4/5 predicted reliability rating, which is higher than the average for most cars. Similarly, RepairPal give it a four-out-of-five rating for reliability—again, higher than the average for most cars.
Still, you'll find even more reliable subcompacts on the market.
For instance, the Spark places 10th out of 21 for reliability in the subcompact car segment, according to RepairPal.
Nevertheless, we would recommend the Spark for anyone looking for a cheap and relatively reliable model.
At the very least, you won't break the bank to maintain a new Spark; it costs just $434 to maintain per year.
This makes it one of the cheapest cars to maintain in the market.
Please also read our article about how long the Chevrolet Spark lasts.
How Safe Is a Chevrolet Spark?
Most of the Spark's marketing revolves around it being a 'city car', meaning it's designed to meet the unique needs of city drivers.
This means it's easy to maneuver, fuel-efficient, and most importantly, safe to drive.
Even with its diminutive size, the Spark has a collection of safety features aimed at protecting you in the event of a crash or collision.
For example, the Spark has not one, but 10 different airbags to provide maximum protection in an accident.
Other safety features on the Spark include:
Four-wheel antilock braking system
Brake assist
Electronic stability control
Traction control
Daytime running lights
Front disc/rear drum brakes
The 2020 Spark got high scores on crash tests conducted by the Insurance Institute for Highway Safety (IIHS), earning an overall 'Good' rating for safety.
Currently, there are no NHTSA safety ratings for the Chevrolet Spark.
Also read our article about where the Chevrolet Sparks are made.
What Is the Typical Buyer Demographic for this Model?
According to statistics, the Chevrolet Spark has a young buyer demographic, with most buyers aged 35 years or lower.
In fact, Spark buyers are some of the youngest in the subcompact segment.
Also, the Spark is quite popular among women, with over 55% of Spark buyers being female.
According to Chevrolet, this is the highest rate for any model in the segment.
Another insight about the Spark is that fuel economy and price are big considerations for Spark buyers.
To some extent, those who buy the Spark are also interested in environmentally friendly cars.
Chevrolet Spark Theft Numbers
The NHTSA Theft Rate Database doesn't have comprehensive theft data for the Chevrolet Spark.
But we're sure thefts of the Spark are likely low, as it is not a high-volume model.
Popular models, more often than not, are targeted by thieves because they are easier to sell off.
This doesn't mean you should get complacent about protecting your Spark against theft. If you can, try keeping your vehicle in a garage.
You should buy anti-theft technology like a GPS tracker, engine kill switch and steering lock to stop thieves from robbing you of your vehicle.
References
https://cars.usnews.com/cars-trucks/chevrolet/spark/2020
https://carsalesbase.com/us-chevrolet-spark/
Was this article helpful?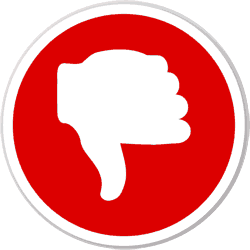 Did you find wrong information or was something missing?
We would love to hear your thoughts! (PS: We read ALL feedback)