The small-SUV market continues to grow as demand for the little vehicles grows.
The Chevrolet Trailblazer is the latest model to join the segment, having made its debut in 2020 as a 2021 model year vehicle.
Chevy's Trailblazer is your typical subcompact crossover, sporting car-like driving dynamics and SUV-like utility.
It's a great option for anyone looking to make the shift from cars to SUVs, but doesn't want a big vehicle.
In this article, we provide vital statistics for the Trailblazer models. Read on to find Trailblazer recall numbers, sales figures, pollution stats, and many more!
How Many Chevrolet Trailblazers Have Been Sold in the US Per Year?
While Chevrolet 'debuted' the Trailblazer in 2020, the model has existed longer than that.
During the 2000s, Chevrolet sold another Trailblazer model, which was a midsize SUV.
This Trailblazer arrived in 2001 as demand for SUVs was increasing in the US, which led to incredible sales for the new model.
From a first-year figure of 115,103 units, the Trailblazer sold close to 250,000 units in its second year.
For the next three years, Chevrolet sold over 200,000 Trailblazer models on average.
At the height of its dominance, the Trailblazer shipped off 283,484 units—its biggest sales record.
The subsequent drop in SUV sales affected the Trailblazer as annual sales dropped.
The downward trend in sales continued until Chevrolet replaced the Trailblazer with the Traverse in 2009.
The new Trailblazer, launched in 2020 for the 2021 model year, has enjoyed relatively decent sales.
According to sales figures, Chevrolet sold 34,292 Trailblazers in 2020, which isn't bad for a new model.
We expect sales to grow further in coming years, as demand for small SUV increases.
Here is a table showing sales for the Chevrolet Trailblazer:
| | |
| --- | --- |
| Year | No. of Units Sold |
| 2001 | 115,103 |
| 2002 | 249,568 |
| 2003 | 261,334 |
| 2004 | 283,484 |
| 2005 | 244,150 |
| 2006 | 174,797 |
| 2007 | 134,626 |
| 2008 | 74,878 |
| 2009 | 8,829 |
| | |
| 2020 | 34,292 |
What Year Did the Chevrolet Start the Trailblazer Model?
Chevrolet initially launched the Trailblazer as a trim on the S-10 Blazer line in 1999.
Then the company made the Trailblazer a stand-alone model in 2001, joining the fiercely competitive midsize SUV market.
The original Trailblazer was based on the GMT360 truck platform, featuring optional four-wheel-drive and an independent rear suspension.
It sold well for years until Chevrolet discontinued the model in 2009, replacing it with the Traverse.
Chevrolet relaunched the Trailblazer in 2020 for the 2021 model year. This time, the model came in a subcompact crossover format with available all-wheel drive.
Also, it slots in between the Trax and Equinox in Chevrolet's SUV lineup.
The new Trailblazer is offered in three trims: L, LS, LT, RS, and Activ.
Unlike older Trailblazers, newer variants have advanced features like Apple CarPlay and Android Auto.
Here are all generations of the Trailblazer:
First generation (2001-2009)
Second generation (2020-present)
How Is the Fuel Economy on Chevrolet Trailblazer?
The Chevrolet Trailblazer is a subcompact SUV, so it doesn't guzzle fuel like bigger full-size SUVs.
If fuel economy tops your car-buying checklist, you'll find a suitable model within the Trailblazer lineup.
According to the EPA, the front-wheel-drive Trailblazer with the 1.2-liter 3-cylinder engine is the most fuel-efficient. Using this model, you'll get 29 mpg city and 33 mpg highway, which adds up to an average of 31 mpg.
The other models in the Trailblazer lineup aren't that far behind in gas mileage as well.
The FWD Trailblazer (with a 1.2-liter 3-cylinder engine) earns 28 mpg city and 31 mpg highway, averaging 29 mpg in total.
The only AWD model in the lineup is only slightly lesser in terms of fuel economy.
It gets 26 mpg in the city and 30 mpg on the highway, getting 28 mpg (combined).
How Quickly Do Chevrolet Trailblazers Depreciate?
The Chevrolet Trailblazer is relatively new, so it remains to be seen how well it can hold its value.
Nonetheless, we have scoured the Internet to find data that can help us evaluate depreciation on the Trailblazer models.
For starters, the Trailblazers hasn't impressed enough to challenge other market leaders in its segment.
For example, some of the Trailblazer's safety features, like blindspot monitoring and adaptive cruise, cost extra.
Rivals like the Kia Seltos and Toyota C-HR have these features as standard.
Issues like the above may reduce demand for the Trailblazer, which will cause higher depreciation.
Already, new Trailblazers are expected to lose 53% of their value over five years—that's more than half of their original value.
Still, the Trailblazer is new, so estimates of its resale value aren't set in stone.
You can improve the resale value of your vehicle by keeping it in good condition and limiting modifications.
Did Chevrolet Recall Any Of the Trailblazer Models?
During its first production run, the Chevrolet Trailblazer faced 25 recalls in total.
The 2002 model year was involved in 13 of those recalls, making it the most-recalled Trailblazer.
Even though it's a new model, the 2021 Trailblazer has been involved in three recalls already.
One of the recalls in 2020 was related to a sensor connection contamination in the electronic brake boost system, which may affect brake performance.
Other recalls have highlighted issues with seats and other equipment on the Trailblazer.
Below is a table showing recalls for the different Trailblazer models:
| | |
| --- | --- |
| Model Year | No. of Recalls |
| 2002 | 13 |
| 2003 | 8 |
| 2004 | 2 |
| 2005 | 2 |
| 2006 | 8 |
| 2007 | 5 |
| 2020 | 3 |
How Much Do the Trailblazer Models Pollute?
For an SUV, the Trailblazer produces minimal greenhouse gases while driving.
The Trailblazer's lightweight chassis and efficient engine are likely the reason for its low emissions.
The cleanest Trailblazer model, by far, is the FWD model powered by a 1.3-liter 3-cylinder engine. Per EPA estimates, this model emits around 288 grams of CO2 per mile, while it gets an impressive 7/10 emissions rating.
Not that the remaining models in the lineup are incredible pollution figures.
In fact, compared to bigger SUVs, the Trailblazers have acceptable levels of emissions.
The second FWD Trailblazer produces 302 grams of CO2 per mile, earning a 6/10 emissions score from the EPA.
By comparison, the only AWD Trailblazer has the highest emissions in the lineup—314 grams of CO2 per mile.
How Much Do the Trailblazer Models Tow?
As a small SUV, the Chevrolet Trailblazer's towing capacity is naturally limited.
Still, it has enough towing capacity to haul the pop-up camper or small cargo.
Online estimates suggest that the Trailblazer can tow up to 1,000 pounds.
But this is only possible if you equip your Trailblazer with the available Trailering Provisions Package.
The Trailering Provisions Package is present on all models fitted with all-wheel-drive (front-wheel-drive is standard).
Choosing the AWD model means you have to get the optional 1.3L three-cylinder engine as well.
You can also get the Trailering Provisions Package on the FWD Trailblazers—but only if you get the 1.3L three-cylinder engine.
Moreover, you'll need to install a hitch and hitch trim cover before you can tow with the Trailblazer. Chevrolet sells three separate hitch covers as accessories for the various trims.
While it's better to get a pro to install the hitch and hitch receiver, you can do it yourself if you're handy with tools.
Every hitch package comes with detailed instructions for installation.
How Reliable Is a Chevrolet Trailblazer?
Reliability data for the Chevrolet Trailblazer is scarce, as the model hasn't undergone rigorous testing.
Nonetheless, we can get some idea of the Trailblazer using open source information.
Chevrolet, maker of the Trailblazer, isn't particularly known for reliability.
RepairPal ranks it 20th out of 32 car brands for reliability, giving it a 3.5/5 reliability rating.
Based on this, we predict the Trailblazer will likely have average reliability.
The older Trailblazers faced issues ranging from fuel level sensor failure to failed resistors. Older models often had their cooling clutch fail and worn valve seats.
We can't say if the new models will face the same issues, but it is good to be on the lookout.
You can still improve the reliability of your Trailblazer by keeping away from modifications and adhering to continuous maintenance.
Make sure to also read our article about 11 Chevrolet Corvette statistics you should know.
How Safe Is a Chevrolet Trailblazer?
Safety is a major preoccupation of the Chevy Trailblazer.
New models have a smattering of driver-assist features that promote a safer driving experience.
Standard driver-assistance technology on the Chevy Trailblazer include emergency braking, forward-collision warning, and pedestrian detection.
Drivers also get a lane-keeping assist system to ensure you don't veer off the road while driving.
Optional safety features include rear cross-traffic alert, blindspot monitoring, and adaptive cruise control.
For parents who worry about the safety of their teenage kids when driving, there's a Teen Driving System to put your mind at rest. This feature allows you to set audio volume and limit speed to ensure safer driving.
The National Highway Traffic Safety Administration (NHTSA) gave the Trailblazer a decent 4/5 overall safety rating.
Results from NHTSA testing showed the Trailblazer performed well, except in the front passenger area where it scored a three-star rating.
Consumer Reports also commended the Trailblazer's collection of safety tech in its review.
Please also read our article about 11 Chevrolet Blazer statistics you should know.
What Is the Typical Buyer Demographic For this Model?
Data shows that most buyers of subcompact SUVs like the Trailblazer are female.
Also, the average age of small-SUV buyers is 56 years while their annual income hovers around $78,727.
For buyers of subcompact SUVs, price or practicality is a big factor guiding their purchase.
They also love reliable vehicles, tend to avoid maintenance-intensive models, and buy cars based on their quality.
From what we know, buyers of subcompact SUVs are likely making a shift to SUVs for the first time.
Either that, or they just want the practicality of an SUV, but hate to deal with the poor fuel efficiency and high maintenance costs of bigger vehicles.
Also check our article about 11 Chevrolet Traverse statistics you should know.
Chevrolet Trailblazer Theft Numbers
As there are no theft rates available for the newer Trailblazer, we have used figures from the model's previous production run (2002-2009).
Mostly, thefts of Trailblazers have remained historically low. This could be because of increased anti-theft efforts by Chevrolet itself.
You can still protect your Trailblazer against theft by following simple rules like never leaving your key in your vehicle.
Fitting additional anti-theft technology on your vehicle will also help.
Here are theft figures for the Trailblazer culled from the NHTSA Theft Rate Database:
| | |
| --- | --- |
| Year | No. of Models Stolen |
| 2002 | 375 |
| 2003 | 205 |
| 2005 | 311 |
| 2006 | 373 |
| 2007 | 257 |
| 2008 | 215 |
| 2009 | 22 |
References
https://www.fueleconomy.gov/feg/PowerSearch.do?action=noform&path=1&year1=2021&year2=2021&make=Chevrolet&baseModel=Trailblazer&srchtyp=ymm
Was this article helpful?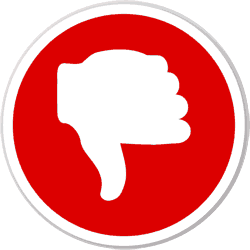 Did you find wrong information or was something missing?
We would love to hear your thoughts! (PS: We read ALL feedback)