Are you a green economy enthusiast? Then, you may want to avoid car models that use leather upholstery.
But since most vehicles still use leather, it may be a little challenging to find quality cars that suit your preferences.
We have compiled a list of car models without leather interiors so that you can discover all the options available to you within a single view.
1. Porsche Cayman
The Porsche Cayman is one of the few vehicles with zero leather interior. All the components in the car are trimmed with vegan materials.
For instance, the plastic floor covering in the car is made of fishing nets.
The absence of leather content in the Porsche Cayman makes the vehicle environmental-friendly. Compared to vehicles with leather interiors, this car releases about 80% less CO2 when in motion.
Also, check out some great SUVs with brown leather.
2. Polestar 2
Another vehicle whose interior is void of leather is the Polestar 2. The steering wheel, seat covers, gear shifts, and even the floor mats are covered in vegan materials.
According to Volvo, the material used in the Polestar 2 is WeaveTech, a fabric similar to wetsuits.
This car even has the endorsement of PETA (People for the Ethical Treatment of Animals). PETA is a non-profit organization that endorses the replacement of traditional animal skin with vegan materials in various areas of human endeavors.
Volvo intends to use the Polestar 2 to advocate for the increased production of vegan cars as opposed to vehicles with leather upholstery. As such, the Polestar 2 has impressive features.
The electric vehicle's performance is only matched by the Tesla Model 3, which offers a range of 275 miles.
Also, check out some affordable cars with leather seats.
3. Tesla Model 3
The Tesla Model 3 has had non-leather seats in model years before 2021. However, it was only until 2021 that Tesla was able to add a non-leather steering wheel to its Model 3 vehicle.
While creating the non-leather steering wheel, the automaker encountered difficulties heating this leather-free steering wheel.
This is why it took the company a few years to make its steering wheel with no leather component.
Related: 10 Popular Cars With Digital Speedometer (With Pictures)
4. Nissan Leaf
The Nissan Leaf is one car you should consider if you want a vehicle with leather-free interiors.
Most of the components within Nissan's Leaf model are covered with plastic and cloth. For example, the seats are trimmed with cloth, and the foot mats are made of plastic.
Nissan also replaces its mechanical gear shift with a simple metal switch. However, the steering in the vehicle is still covered with leather.
Related: 6 Electric Car Recalls You Should Know About
5. BMW i3
Each BMW i3 has a high percentage of non-leather materials, with the base trim being the highest. The entire interior of the BMW i3 base trim, the Atelier, is covered in cloth.
The following spec, the BMW i3 Loft, uses faux leather upholstery.
In the third BMW i3, the Lodge, only a section of the seats is trimmed with real leather. The other part of the seats is covered in wool. The BMW i3 also contains a wooden dashboard and a metal steering wheel.
Only the components in the Suite, the top BMW i3 trim, are covered in full leather.
Both the seats and instrument cover in the BMW i3 Suite are made of genuine leather. There are other cars that also have genuine leather seats.
6. 2018–2021 Tesla Model S
Tesla announced the complete removal of leather from the interior of its Model S in 2017. Before 2017, only the base trim of the Tesla S was leather-free.
All Tesla S trims produced after this period only contain synthetic materials.
If you want to buy a non-leather Tesla S car, ensure that the version you find is a 2018–2021 model.
7. BMW 5- Series
Most BMW 5-series cars contain Sensatech leatherette, a synthetic leather material.
Only a few 5-series cars, which are all sold outside the United States, still have leather interiors.
BMW also offers leather interior upgrades to users of the vehicles in its 5-series that request for them.
8. Jaguar I-Pace S trim
Jaguar tastefully styled the interior of its 2020 I-Pace S trim in aluminum, faux leather, and wood.
While the spacious seats and steering in the car are covered in synthetic leather, the dashboard and instrument cluster boasts a bold silver aluminum lining. However, higher trim levels of the 2020 Jaguar I-Pace still contain genuine leather upholstery.
9. Renault Twizy
The appearance of the Renault Twizy is enough to grab your attention, but that is not the only unique feature of this two-seater vehicle. None of the trim levels of this car have real leather seats.
While the Twizy Play and Twizy Iconic use cloth seats, the Renault Twizy S contains synthetic leather seats.
But the Renault Twizy is not entirely leather-free. The highest trim level of the Renault Twizy, the S Edition, still has a steering wheel cover made of genuine leather.
10. Ford Fiesta
The 2019 Ford Fiesta offers non-leather options across all its trim levels. That said, you may have to opt for 2019 Fiesta Style if you want a Ford Fiesta with no leather components. Both the steering wheel and seats in the 2019 Ford Fiesta Style are leather-free.
In contrast, Ford only offers non-leather seats as standard on higher Fiesta trims like Zetec and B&O Play Zetec. Top trim levels of the Ford Fiesta come with leather steering wheels, which a Ford dealer can change at the user's request.
11. Toyota Prius
The Toyota Prius is a remarkable vehicle. It contains high-quality components and reduces gas emissions.
Toyota only offers non-leather seats as a standard feature on the Prius' base spec. Cars on higher Prius trim levels may contain these leather-free seats or stick with the traditional leather seats.
But the top Prius spec always features leather seats. In addition, Toyota still uses a leather steering wheel across all its Prius trims.
Read more: How Long Do Toyota Prius Last? (Solved & Explained!)
12. Mercedes A-Class
The Mercedes A-Class is a car that manages to feature high-tech features despite its affordability. Some of these impressive features are a voice recognition software and a sat-nav that shows you the direction of your destination using images of the route.
When buying a new Mercedes A-Class, Mercedes lets you specify whether you want artificial leather seats or fabric seats in your car.
Nevertheless, the automaker is yet to replace the leather steering wheel with a non-leather option across all A-Class trim levels. Mercedes A-Class lovers who want leather-free vehicles may have to cope with the leather steering wheel.
13. Volkswagen Golf S
Green economy enthusiasts who love the Volkswagen Golf may have to opt for the car's base trim, the Golf S edition.
This is because the Volkswagen Golf S is the only trim that is leather-free.
In the S trim, the seats are made of fabric, and the steering wheel is covered in artificial leather. But once you purchase a higher Volkswagen Golf spec, you might have to deal with leather seats and genuine leather steering wheels.
14. Range Rover Velar
Aside from your vegan ideologies, you may be a stickler for fashion. If this is you, then the 2021 Range Rover Velar is an excellent option for you.
Previously, the Range Rover Velar only had leather-free interiors in its base trim.
But like Tesla, the manufacturers of the Range Rover Velar seem to have discovered that non-leather components do not have to be sub-standard options.
To confirm this mindset, Land Rover released the Range Rover Premium Textile fabric option for all its Range Rover models.
This fabric blends polyester, wool, and suede.
Drivers who prefer vegan items can specify the Range Rover Premium Textile interior when placing an order for their new Range Rover Velar. When choosing this Premium Textile Pack, your car will contain an artificial suede steering wheel and suede-and-wool seats.
15. Fiat 500
Animal-friendly drivers will find the 2020 Fiat 500 an agreeable option.
Fiat offers leather-free interiors on the Pop and Pop Star trims of its 500 model. In this vehicle, the seats are covered in black and gray cloth.
Also, the steering wheel in the Fiat 500 base trims feature artificial leather material. An upgrade to the Fiat 500 Lounge may require you to forgo your vegan ideals, as this spec comes with a leather steering wheel.
Related: 11 Cars With A Really Small Turning Circle (With Pictures)
16. Suzuki S-Cross
Like many of its rivals, the Suzuki S-Cross only offers non-leather interiors in its base trim, the S-Cross ZS4.
The SZ4 contains cloth seats and a synthetic leather steering wheel. Unfortunately, users who prefer more elegant tastes may find the interior look of the SZ4 trim unsatisfying.
Where Is Leather Used in a Car?
Usually, the vehicle components that contain leather are the steering wheel and the seats. A few cars also use leather floor mats.
Was this article helpful?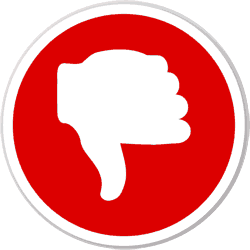 Did you find wrong information or was something missing?
We would love to hear your thoughts! (PS: We read ALL feedback)