Cars with back seats are great for families, but sometimes you want to get away with your lover in a vehicle that's just enough for both of you.
Spacious two-seaters afford you the convenience and comfort you need to relax from the everyday stress of the outside world.
Besides, you even get a large luggage compartment to house all your bags while taking long trips. This article will cover the largest cars without backseats that are available in the automotive market.
1. Mclaren GT
The Mclaren GT is one of the two-seater cars with the biggest cargo space. This vehicle offers 15 cubic feet of luggage space at the back of the car.
If you stand outside the vehicle, you'll notice a small panel between the rear wheel and the car's door. This panel hides a compartment where users can store additional baggage. In addition, the McLaren GT also has a 5-cubic foot front trunk where occupants can keep extra bags that cannot fit into the vehicle's ample cargo bay.
The seating space is also commendable. Car experts claim the seats are large enough to fit two six-foot passengers.
That said, the Mclaren GT has a few disadvantages. Its low-slung seats may make it difficult for passengers to board the car. Nevertheless, the driver's seat is still tall enough to keep the driver within the focal point of the road.
2. Chevrolet Corvette
The Chevrolet Corvette's longstanding fame in the US automotive market has earned it the tag of 'American icon'. Despite having undergone many changes since its debut model in 1953, this car is still a favorite among purist car enthusiasts.
 If you are a tall driver looking for a two-seater car, the Chevrolet Corvette will be a nice option for you. You can stretch your legs conveniently over the vehicle's vast legroom of 42.8 inches. The car also offers a headroom of about 37.9 inches.
Do you plan to take your Chevrolet Corvette on long-distance trips? With its leather-cushioned seats, you won't have to worry about backache throughout the journey.
The cargo space in the Chevy Corvette is just as impressive. You can easily fit your bags into the vehicle's luggage bay of approximately 12.6 cubic feet. Whether you want to store groceries, a suitcase, or a golf bag, the Chevy Corvette will house your belongings conveniently.
Related: 11 Chevrolet Corvette Facts & Statistics You Should Know
3. Ferrari F430
Most vehicle lovers desire Ferraris, and the F430 model is no different. This Ferrari version is especially notable for its ability to combine an elegant look with exceptional performance.
The absence of back seats in the Ferrari F430 gives its passengers more room for comfort. The vehicle's headroom extends up to about 37.8 inches. Also, the space below the seats in the Ferrari F430, which is over 46 inches, is more than adequate to accommodate your legs.
Just beside the seats of the Ferrari F430, there are firm bolsters that secure occupants to the seats during sharp turns or rough road conditions. This keeps both the driver and the passenger comfortable throughout the journey.
If you ever feel uncomfortable while driving, you can use the 8-way power seat adjustments to change your sitting position.
Other appeals of the Ferrari F430 include its stylish carbon-fiber interior design and its automatic driving mode.
4. Porsche 718 Boxster
One strength of the Porsche 718 Boxster is its ample seating space. This vehicle provides users with an average of 37.9-inch headroom.
Also, the Porsche 718 Boxster offers 18-way power adjustments for drivers who want to improve the comfort of their seats.
Unfortunately, this vehicle has no latch-seat connectors. So, you shouldn't place a child's seat in the car.
Related: Are Porsches Comfortable For Daily Use? (6 Models Compared)
5. Mercedes Benz SLC-Class
The Mercedes Benz SLC-Class has seats that are big enough to contain two tall, muscular men.
A 39-inch headroom and a 42.9-inch legroom will keep you comfortable while you enjoy a pleasant ride to your destination. In addition, this model also comes with an AirScarf, a neck attachment that prevents neck ache, and power adjusters for convenient seating.
When you raise the top of this vehicle's trunk, you can get about 13.5 cubic feet of luggage compartment. There's also ample storage space behind the front seats for items you want to keep within arm's reach.
6. Audi TT Convertible
The Audi TT Convertible has maintained a steady increase in popularity since its introduction. Auto experts expect the popularity and value of the Audi model to rise in future years.
If you are standing outside the Audi TT convertible, it may seem tiny. However, this is not the case. This vehicle offers as much as 7.5 cubic feet of luggage compartment, which is much bigger than the trunk in many convertibles.
Thanks to its 41-inch legroom and 37-inch headroom, this convertible can house tall occupants comfortably. The car also comes with power adjustments, which help users shift the position of their seats to provide more space. There are also bolsters beside the seats that protect passengers from injury.
Overall, the Audi TT Convertible is a spacious car, and its lack of rear seats contributes to its large room. Meanwhile, examine some Audi TT problems.
7. BMW Z4
The ample seating space, decent cargo space, and cushioned interior of the BMW Z4 make the car so difficult to hate. Although decent by general standards, this car's 9.9-cubit foot trunk is more than sufficient for two people going on a trip.
Driving your vehicle on a road trip doesn't have to be stressful. In the BMW Z4, you can stretch out your legs without worrying about them getting cramped. The car's wide legroom of 42 inches is large enough to accommodate the legs of even six-footers.
But even short drivers will enjoy the vehicle. With the four-way power adjustments in the car, you can shift the position of your seat until you find a comfortable height.
So what if your road trip is to a distant location? Throw your head back on the vehicle's roomy headrest and finish the journey without an aching back.
Related: 5 BMW Models With Most Recalls (Check Before Buying!)
8. Porsche Cayman 718
When Porsche first introduced the Cayman in 2005, it generated high sales figures. The company sold over 7,000 units of its 2006 Cayman model in the US.
In recent times, the model has suffered a decline in sales units. The car barely managed to achieve a sales volume of about 380 units in 2019.
The Porsche Cayman 718 was specially made for drivers who love vehicles with large, spacious interiors. This car has front and rear trunks, which contain a combined space of about 15 cubic feet. If you are going on a holiday with your lover, this luggage compartment will easily house your bags.
The seats in the Porsche Cayman are slung so low that even drivers above 6 feet will sit comfortably in the car. However, these low-slung seats can make boarding the vehicle difficult. But once the driver gets into the car, it feels more spacious.
This Porsche Cayman model also offers the opportunity for drivers of varying heights to drive the car. If you feel that the driver's seat is too low or too high for you, you can modify its height with the 18-way power seat adjustments in the vehicle.
9. Nissan 370Z Roadster
Thanks to its modification-friendly features, the Nissan 370Z Roadster has won the hearts of drivers in the USA. The debut version of this model sold about 4,614 units in the USA.
Despite recent predictions that preferences for this vehicle will decline after 2019, the Nissan 370Z still managed to accumulate a total of 1,955 units in 2020.
The interior of the Nissan Roadster may look bland, but its abundant room will appeal to you if you like 2-seater cars with lots of space. The vehicle's legroom of 42.9 inches is wide enough to accommodate your stretched-out legs, and its large headroom will provide the comfortable headrest you desire.
Unfortunately, trunk space in the Nissan 370Z Roadster is a little disappointing, as it is only about 4.2 cubic feet.
Was this article helpful?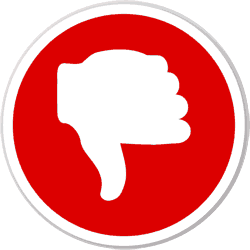 Did you find wrong information or was something missing?
We would love to hear your thoughts! (PS: We read ALL feedback)