The Bayerische Motoren Werke (BMW), AG, is a famous German automotive brand known for its luxury cars. Founded in 1916 and headquartered in Munich, Germany, BMW currently produces over 2 million vehicles yearly, featuring various models.
BMW is popular for its stellar environmental record, a feat that makes it a charter member of the Environmental Protection Agency (EPA).
The company has sold tens of millions of units over the last decade and continually enjoys acceptance as an elite brand from customers and critics alike.
According to ARFC.org, BMW has recalled automobiles under its brand 2,451 times since 1977. This means BMW alone holds 6.8% of all NHTSA recalls and is the third most-recalled automotive brand on record.
Let's look at some of the BMW models with the most recalls below.
1. BMW X5
The BMW X5 made its entry into the auto market in 1998 as a mid-size luxury crossover SUV. It is BMW's first SUV and entered its fourth generation in 2018.
The car has sold millions of units since its debut sales year in 1999 and enjoys rave reviews from most pundits.
Number of Recalls
The BMW X5 has an above-average reliability rating of 77/100 on JD Power.
However, it enters the list of most-recalled BMW models in first place with 133 recalls, according to the NHTSA. This means it holds 5.4% of all BMW recalls since 1977.
Here's a list of the most common problems with the BMW X5 models.
While this recall figure is not the best look, certain model years are responsible for the bulk of it. The 2010 and 2011 models of the BMW X5 have the most recalls, with 14 apiece. This indicates myriad issues with these models.
Other X5 models with discouraging recall figures include the 2009 BMW X5 (12), 2001/2012 BMW X5 (11), and the 2008 X5 (10). Another particularly notable model is the 2019 X5, which already has 8 recalls so far.
The model years mentioned above have been recalled so many times, and it's important to be vigilant when buying them.
With just 1 recall, the 1999 BMW X5 is the least-recalled X5 model on record. The 2005, 2006, 2016, and 2020 models of the X5 also have 2 recalls each, which puts them among the least-recalled X5 models.
Below are some common issues that have provoked BMW X5 recalls:
Airbag defects (improperly welded frontal airbag inflator, insecure connection of head protection system to airbag inflator, possible rupture or explosion of inflator)
Engine issues (possible crack of fuel pump and resultant fuel leak due to improper attachment, possible leakage of EGR cooler and resultant damage of intake manifold, overheating circuit board, sudden loosening of engine idler pulley bolt)
Powertrain issues (unwanted water and debris entry into the driveshaft's universal joint and possible joint failure, manufacturing error)
Fuel system issues (electrical overload of fuel filter heater and likely permanent activation, improperly crimped wire contacts in in-tank fuel pumps)
Related: 5 GMC Models With Most Recalls (Check Before Buying!)
2. BMW M3
The BMW M3 was developed as a more efficient version of the popular BMW 3 Series.
Production began in 1986 and has spanned six generations, entering its sixth in 2020.
During this time, hundreds of thousands of M3 units were produced and released to critical and commercial acclaim.
Number of Recalls
Having spent well over three decades in production, the BMW M3 has been recalled 86 times. This number sees the M3 taking up 3.5% of all BMW recalls on record. It also lands at the #2 spot on the list of most-recalled BMW models.
We also have an article with the most typical problems with the BMW M3 models.
Of the 86 total recalls for the M3, the 2008 and 2009 models of the BMW M3 have 7 each, making them the most-recalled models. So, if you are looking to cop a BMW M3 of your own, you might want to watch out for those two.
Other M3 models alarmingly close to that figure include the 2010 and 2011 M3 models with 6 recalls apiece.
The 1988, 1989, 1990, 1991, 1992, 1993, 1994, 1996, 1998, and 1999 models are the least-recalled M3s with 1 each. However, the 1997, 2000, 2013, 2015, and 2017 models have 2 recalls each, and they are more recent models.
Below are common BMW M3 issues as gleaned from recall statements:
Airbag defects (possible rupture of inflator during deployment, possible explosion of inflator due to exposure to high humidity and temperature)
Electrical system issues (potential degradation of positive battery cable at the fuse box terminal and irregular power loss, possible overheating of wiring connectors for heating and air-conditioning system)
Powertrain issues (improperly greased driveshaft slip joint, possible connection failure between driveshaft and flange)
Visibility problems (malfunctioning anti-pinching device for window lifting, failure of coolant system component, and inordinate increase of system pressure)
3. BMW 328i
The BMW 328i is a renowned member of the famous BMW3 series manufactured since 1975.
It's considered a favorite by many customers and has received several illustrious wards and accolades as part of the BMW3 series.
Number of Recalls
Of all BMW models, the BMW 328i has the third most recalls, with 76 recalls issued so far, starting in 1999. This makes up about 3.1% of all BMW recalls, according to the ARFC. Certain model years of the 328i are responsible for a huge chunk of these recall actions.
The 2009 BMW 328i alone has 9 recalls of the total 76, making it the most-recalled model year.
The 2011 328i follows right behind with 8 recalls, and the 2007 and 2010 models share the third spot with 7 each. These are models you may want to avoid if you are looking to cop a 328i model.
With just 1 recall each, the 2002, 2003, 2004, 2005, and 2015 models are the least-recalled BMW 328i models. Some might say that makes them the most desirable among recalled models and they would not be so far from the truth.
Below is a list of the most prevalent issues that have necessitated BMW 328i recalls:
Airbag defects (possible explosion of inflators due to propellant degradation, potential rupture of inflators during deployment, or underinflation of cushion due to manufacturing flaw)
Electrical system issues (possible degradation of connector for the positive battery cable and resultant breakage of connection and loss of power, overheating of certain wiring connectors)
Service brake problems (possible failure of vacuum pump due to insufficient lubrication, possible detachment of retainer clip from brake pedal arm on older models)
Related: 5 Nissan Models With Most Recalls (Check Before Buying!)
4. BMW X6
BMW began the launch of the BMW X6 models in late 2007 for the 2008 model year. It is classified as a mid-size luxury crossover SUV, seeing as it deftly combines the pose of a coupe and attributes of an SUV.
Now in its third generation, the BMW X6 has sold thousands of units and boasts rave reviews from pundits.
Number of Recalls
The BMW X6 has a quality and reliability rating of 81/100 on JD Power.
This certainly makes it one of the most reliable models in its class; however, its recall figure over the first decade on the market is worrisome.
We have a full list of problems with the BMW x6.
With no less than 73 recalls, according to ARFC.org, the BMW X6 takes the fourth spot on the list of most-recalled BMW models. This figure also accounts for about 3.0% of all BMW X6 recalls.
Of the 73 recalls, the 2011 BMW X6 alone has racked up 12 recalls so far.
Right behind it is:
the 2009 X6 with 11,
the 2010 X6 with 10,
and the debut X6 model (2008) with 9.
We advise diligence when shopping for these models years because of the number of issues they've developed.
The 2015 and 2016 BMW X6 models have 1 recall each, making them the least-recalled BMW X6 model years on record.
The 2020 BMW X6 has also only had 2 so far, which earns it a spot in the discussion of most reliable X6 models in terms of recall figures.
Below are common issues that have triggered BMW X6 recalls over time:
Airbag defects (possible inflator explosion during front airbag deployment due to propellant degradation)
Engine issues (failure of electric auxiliary water pump and possible overheating of circuit board)
Child seat problems (possible damage of lower anchor banks used to secure child restraint seats)
Related: 5 Audi Models With The Most Recalls (Check Before Buying!)
5. BMW 330i
The BMW 330i is a gorgeous compact car and a part of the iconic BMW 3 Series.
Known for its entertaining and comfort-laced interior, the BMW 330i also sports energy-saving laser lights. These features have advanced its popularity amongst customers and earned it great reviews from critics.
Number of Recalls
With 67 recalls on record, the BMW 330i is the fifth most-recalled BMW model. It accounts for 2.7% of all BMW recalls since 1977, according to ARFC.org.
Data from the NHTSA shows that the 2020 BMW 330i has had 9 recalls so far. This is particularly shocking because it is the most recent of all recalled model years.
It goes to show that the 2020 BMW 330I has a plethora of issues, and you should probably avoid it.
Other models with concerning recall figures include the 2002 and 2003 model years of the BMW 330i, with 8 recalls each.
The 1999 and 2018 330i model years are the least-recalled models, with 1 each, while the 2000, 2007, 2008, 2009, 2010, and 2011 models have 2 each. If you are looking to buy a used BMW 330i, these models are deserving of your consideration.
Below are common BMW 330i issues stated as reasons for recalls:
Airbag defects (inaccurate detection from sensors and improper deployment, improperly assembled passenger and knee airbag, possible inflator explosion due to propellant deterioration)
Electrical system issues (overheating of wiring connects for heater and air conditioning system)
Exterior lighting problems (resistance in electrical contact and resultant malfunction of rear lamp functions, including tail lights and brake lights)
Seatbelt problems (rear seat pre-tensioner malfunction during crash and inaccurate detection of belted occupants)
Was this article helpful?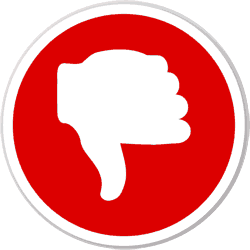 Did you find wrong information or was something missing?
We would love to hear your thoughts! (PS: We read ALL feedback)