If asked to recommend cars suitable for every-day driving, most would choose cars from Honda, Toyota, or Ford. A Porsche automobile would be the last thing on anyone's mind.
Why?
Most people see Porsche cars as exotic vehicles better suited to the occasional weekend cruise than navigating daily traffic at 30mph.
At one point in history, sentiments like the one above held true; now, the story is different.
Are
Porsches

comfortable for daily use?

Every street-legal Porsche is a practical, daily driver. However, the level of practicality varies across different models. The sedans and SUVs are great for daily traveling, but sports cars have limited seating and are not ideal for everyday use.
What
Porsches

Are Made For Everyday Use?

Unlike other sports cars, Porsches are capable on the track yet are comfortable enough for street driving. In fact, no other car brand offers performance, practicality, and luxury in its cars as Porsche does.

Here is a list of Porsche cars that are ideal daily drivers:
Porsche Macan
The Macan is a crossover SUV introduced as part of Porsche's attempt to take on the luxury family car segment.
We have an article here guiding you to the best years for Porsche Macan.
Like its sibling, the Cayenne SUV, the Macan blends Porsche-esque performance with functionality. With the Macan, you need not sacrifice performance for comfort as it combines both in a compact and refined package.
Comfort is synonymous with the Macan SUV.
The interior features comfortable seating and a spacious cabin that offers occupants plenty of head, shoulder, and leg room. A capable suspension deflects bumps away from passengers, making it a joy to drive over bumpy city roads.
What the Macan offers in comfort, it offers in performance too.
The base model comes with a 2.0-liter engine that produces 248 horsepower and an impressive zero to 60 mph time of 6.3 seconds.
The more expensive Macan S features a 3.6-liter engine that delivers an astonishing 348 horsepower for a zero to 60 mph time of 5.1 seconds.
Storage space is not a worry on the Macan.
It has a wide trunk that can hold groceries or store equipment for the occasional camping trip. Rear seats are foldable to increase cargo-holding capacity. This makes the SUV perfect for everyday use.
Porsche Cayenne
Who says SUVs can't be fast? The Cayenne SUV (base model) comes with a V6 turbocharged engine that produces 335 horsepower. With the S version, you get 434 horsepower while the Turbo variant delivers 541 horsepower, eye-watering numbers for an SUV.
The Cayenne has a slew of advanced safety features designed to prevent accidents, collisions, and crashes. Despite the out-of-the-world performance as freakish speed, the SUV is comfortable.
Here are some facts on our article about Porsches & Fuel Efficiency
The Cayenne has a roomy interior that can fit the tallest of drivers easily. Moreover, it is a five-seat model, making it ideal for families that need to drop kids at school daily.
The Cayenne has a slew of advanced safety features designed to prevent accidents, collisions, and crashes.
Some of these safety features are:
Adaptive Cruise Control: This feature monitors the vehicle's proximity to other vehicles on the road and prevents rear-end collisions with other cars. It will apply the brakes once it detects the car is too close to another vehicle.
Lane-Keeping Assist: This collision-prevention feature ensures that drivers do not stray outside their lane while driving.
Night Vision Assist: The Cayenne's Night Vision Assist uses advanced thermal imaging technology to increase the driver's range of vision beyond the headlights. This way, navigating dark roads on those late-night trips will be easier and safer.
Collision and Brake Assist: Like the Adaptive Cruise Control, this feature will alert the driver when it detects potential collisions with vehicles and pedestrians. In addition, the CBA system will automatically activate the brakes to prevent any collisions.
Traction Management: The Cayenne comes with a responsive Traction Management System that provides extra stability when driving on slick/slippery surfaces.
Advanced Lighting System: The Cayenne provides advanced visibility in all conditions, bad weather inclusive. It has super-bright LED headlights and taillights, LED brake lights. LED Matrix Beam and Porsche Dynamic Light System Plus are optional additions on Cayenne SUVs.
Porsche Panamera
The Panamera is a four-door sedan offering from Porsche that blends decadent luxury with a sports car-like agility and performance. Available as a sedan, executive sedan, and station wagon, this car is designed for those who want sportiness and utility in the same package.
The Porsche Panamera has a decent fuel economy:
The 2019 base model offers a combined mpg of 22 [city (19) |

hwy

(27)

)

The turbo version has an average mpg of 21 [city (18) |

hwy

(25)].
E-Hybrid versions offer greater fuel savings:
The Panamera 4 E-Hybrid offers a combined mpg of 51 when using electricity and 23 mpg when using premium gas.
The Turbo E-Hybrid fares well with a combined 48 mpg (electricity) and 23 (premium gas).
The cabin of the Panamera is the last word in luxury:
Front seats

are

 ergonomically shaped

to ensure all-day comfort.
Rear seats feature a wealth of headroom and legroom that make traveling in the Panamera convenient even for tall people.
The Panamera comes with a range of climate control features for optimal cabin temperatures.
Even as a sedan, the Panamera has a top-notch cargo-holding capacity. While it does not have a trunk, the cargo hold behind the rear seats is wide enough to fit most items.
Folding the rear seats further increases the storage capacity, making the Panamera perfect for daily grocery runs and shopping.
For those intending to make the Panamera their daily driving vehicle, it is advisable to choose the 4S or the Executive versions. While these models lack the raw performance of the Turbo and GTS versions, they are cheaper and are more comfortable.
The higher-trimmed Turbo and GTS versions are more expensive and offer the performance you will rarely need in daily driving situations.
Look-through our article which explains about Are All Porsches Made in Germany?
Porsche 911
Sports cars like the 911 are not usually associated with daily driving. Dismal fuel economy, limited storage capacity, and cramped cabins often force people to ditch sports cars in favor of more practical options.
However, the 911 is different. Not only does it offer decent gas mileage, but it also has an interior room absent from most sports cars. The 911 is one of those rare high-performance cars practical enough for city driving.
As Porsche describes it, it is not an everyday sports car but "a sports car for every day."
Here are some key factors that make the 911 a practical high-end sports car:
Great Gas Mileage
For a sports car built for performance, the 911 has a decent fuel economy. The 2019 Carrera model returns 22 mpg on city roads and 28 mpg on the highway for a combined mpg of 25.
Porsche's Carrera S offers 24 mpg (combined), and even the faster GT version gets a combined 21 mpg, better than most rivals.
All 911 models come with start-stop engine technology that reduces fuel consumption when the car is idling (say, at a red light). Turbocharged engines also increase fuel savings.
Considerable Storage Capacity
The 911 has ample cargo space, a rarity on most sports cars. Because it is a rear-engine vehicle, the trunk is located in the front. While the trunk is small and can only hold small items, you can fold the rear seats to increase the cargo space.
Comfortable Seating
The majority of sports cars are two-seaters, a disadvantage if you have a family.
The 911 is a four-seater with rear seats. But many agree that the rear seats are better suited for children or cargo.
The front seats are more comfortable and provide increased headroom and legroom for occupants.
The Porsche 911 Carrera also comes with the option for a sunroof.
What
Porsche Models Are Not Made

For Everyday Use?

While every Porsche model is designed for everyday use, some are not suitable for the rigors of daily city driving. Here are some Porsche models that are not made for everyday use:
Porsche Boxster
The Boxster is a convertible that will surely turn heads on your daily rides. However, several things can discourage you from buying a Boxster for the daily commute.
First, getting into the Boxster on the early morning drive to work can be a task given the car's low roof design.
Then, there are the sport seats. Unlike normal seats, they can be notoriously uncomfortable and can cause backaches each time you drive.
Cargo capacity is limited to tiny front and rear compartments that hold small items but are useless for everyday grocery shopping. Cabin room is limited, and rear seats are absent, so you are out of luck if you have kids.
Porsche Cayman
The Cayman shares many attributes with the Boxster model except that it has a coupe's body design, not a convertible's. Like its sibling, the Cayman is not ideal for daily commuting.
This car is ridiculously tiny, and sitting can be inconvenient. You can forget doing any shopping with the Cayman too. The frunk ("front-trunk") and trunk offer limited cargo-holding capacity, making the vehicle an impractical daily driving option.
Stiffer suspension design (it is a sports car after all) means that you feel the jolting effects of bumps and potholes on the road. Winter driving is out of the question also except you want to be stuck in thick snow.
What Are The Most Comfortable Porsche Cars To Drive?
Ride comfort is a big consideration when shopping for a daily driver. Luckily, Porsche makes cars that are comfortable on everyday travels.
Here are some of the most comfortable Porsche cars to drive:
Porsche Cayenne
The Cayenne SUV is arguably the best Porsche model in terms of comfort provided for both passenger and driver.
Standard seats are firmly cushioned and are comfortable over long distances. Seats are power-adjustable and can be tweaked to find the most comfortable seating positions.
The interior is also roomy and provides generous headroom, legroom, and elbowroom for occupants.
The cabin of the Cayenne enhances the comfort of its occupants. It is well insulated to prevent the inflow of road noise, and the engine is subdued, so you have a quiet and comfortable drive.
Porsche Macan
The Porsche Macan offers the benefits of a Cayenne SUV, but in a smaller package.
While the Macan is smaller, it is as comfortable to drive as its bigger sibling is.
Leather front seats are heated, adjustable, and provide lumbar support for drivers and passengers. Rear seats are split 40/20/40 and are nearly as comfortable as the front seats.
The entire cabin is also surprisingly roomy, although taller passengers may find the rear quarters a bit cramped.
Other factors that make the Macan comfortable to drive is the Three-Zone Climate Control, adaptive suspension dampeners, and optional air suspension.
A muffled exhaust system gives drivers a quiet, peaceful, and comfortable driving experience.
Porsche Panamera
The Panamera boasts a luxurious cabin that is every driver's joy. Ride comfort is bolstered with the availability of an optional air suspension that reduces the impact of road bumps and other obstacles.
Road noise is virtually non-existent and muffled for quiet rides. Four-Zone climate control is optional and aggressively cools the cabin, a useful feature in hotter climates.
Passengers will find the Panamera's ergonomic seats highly comfortable, regardless of their height.
What About The Classic 911 Models?
Sports cars are built with an emphasis on performance with comfort, usually an afterthought. However, Porsche blends breathtaking performance with comfort.
Seating on the classic 911s is mostly comfortable. While rear seats are hardly comfortable for anyone except kids, front seats have plenty of headroom and legroom for the driver and passenger.
This makes the classic 911s great daily drivers, although cargo space is limited.
Do Any Porsche Models Allow For Third Row Seating?
Third-row seating, a standard feature on SUVs, is surprisingly absent on Porsche's SUV offerings, the Cayenne and Macan models. While this is a potential deal-breaker for some, who want a car that can accommodate more people, the performance and comfort of these vehicles make up for the lack of a third row.
Are

Porsche Cars Suitable For Winter Driving?

You can drive most Porsche vehicles in wet conditions, thanks to AWD and Traction Management. However, not all of them can handle well in areas with extreme snowfall.

The sedans and SUVs have high ground clearance that allows them to plow through snow with ease. More importantly, the presence of AWD and Traction/Stability Management protects the cars against the risk of hydroplaning.

While the sports cars have AWD and Traction management systems too, their low ground clearance makes them unwieldy in inch-thick snowfalls.

However, if fitted with winter tires, they may handle well on ice and other slippery surfaces.
Which Porsche Models Are Family Friendly?
New Porsche models like the Cayenne, the Macan, and the Panamera have a host of family-friendly features. In fact, car review sites like Edmunds and Caranddriver rate them as some of the best family-friendly models available.
Even older sports car models like the classic 911 are practical enough to be considered "family cars" in their own right.
If you are in the market for a reliable family car that offers equal amounts of utility and performance, a Porsche would be a wise choice. Here are some factors that make Porsche cars some of the most family-friendly in the market:
Advanced Safety Technology
Porsche vehicles come with advanced safety features designed to prevent collisions and accidents while your family is on board. Some of these high-tech safety features include
Automatic Braking System
Forward-collision Warning
Lane Departure Warning
Front and Rear Parking Sensors
Rear View Cameras
Spacious Cabin
Porsche SUVs like the Cayenne and the Macan have wide cabins that provide plenty of headroom and legroom for occupants.
Even the classic 911 has rear seats for additional passengers, a rare feature on most sports cars.
Ample Cargo Space
Porsche vehicles, especially the SUVs, have expansive trunks that can store many items. The majority of Porsche cars have rear seats that fold to increase cargo space.
Interactive Technology
Porsche models come with Apple and Android compatibility, so you can connect your smartphone with the car's infotainment system. Touchscreen rear-display systems, Bluetooth connectivity, 4G LTE Wi-Fi are other tech features found on Porsche models.
Car Seat Compatibility
You can install booster seats on new Porsche models such as the Macan, Cayenne, Panamera, and older models like the 911.
These cars come with LATCH (Lower Anchorage and Tether for Children) connectors and ISOFIX systems that help secure baby car seats safely.
 Final Words
Driving a Porsche car every day can be an amazing experience for you. However, before you decide on a particular model, see if it satisfies your everyday needs.
If you are buying a pre-used model, examine its service history and have a mechanic inspect it, so you do not end up splashing money on a problem vehicle.
Was this article helpful?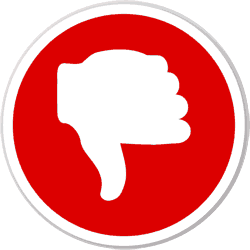 Did you find wrong information or was something missing?
We would love to hear your thoughts! (PS: We read ALL feedback)