Since their inception in the early decades of the 20th century, Porsche cars have been associated with speed, class, and excellence. But how are they manufactured today?
Are all Porsche cars made in Germany?
The Porsche headquarters is still located to this day in Stuttgart, Germany, and is the primary manufacturer of their cars. The only other country that manufactures Porsche cars is for the Porsche Cayenne SUV model, which is made in Bratislava, Slovakia.
Porsche maintains the proud and true "made in Germany" branding for half a century and will continue to do so for the foreseeable future.
However, Porsche has many dealerships, "experience centers," research centers, and subsidiaries in other major countries like the United States.
Which Porsche Models are Manufactured in Germany?
One of the unique things about Porsche is that they have been the sole manufacturer of Porsche models and cars for nearly a century.
Their attention to detail, pride, and craftsmanship outshine the competition with their tried and true business model and dedication to their brand.
All Porsche models are manufactured in Germany, save for one – the Porsche Cayenne SUV model, which is made in Bratislava, Slovakia.
Porsche prides itself on the "made in Germany" brand that it has maintained since the official release of the first Porsche car in the 1930s.
The headquarters for Porsche is located in Stuttgart, Germany. This is where the first Porsche model was made and is still the biggest manufacturer of Porsche cars to this day.
Its massive campus and facilities are the pride and joy of the Porsche company, withstanding decades of new and exciting changes, innovations, and hard work that make the Porsche car what it is today.
It is unlikely that Porsche will extend manufacturing responsibilities any further than they already have, but there is no telling what the future will bring.
Read here about typical problems with German cars, that people with German cars in the U.S. experience first hand.
Other Locations
The second-largest manufacturer location is in Leipzig, which is in the German state of Sachsen. This location is primarily where the Panamera and Macan Porsche models are made, specifically.
This location is a great asset to the Porsche industry, focusing on specialized models and giving space to the company, which has spilled all over Stuttgart.
Their other locations in Germany include:
Weissach
Ludwigsburg
Sachsenheim
Bietigheim-Bissingen
Bietigheim-Bissingen is where a majority of Porsche subsidiaries are located. Subsidiaries work with dealerships and often have hands in the service and training of dealers or employees that work outside of Porsche company headquarters.
Weissach is the home of Porsche's research and development center, another huge location.
Research centers for luxurious cars like Porsche have huge race tracks for test driving, engineering laboratories for creating newer and better designs and have some of the most brilliant minds in the auto industry working on their cars.
The international After Sales department is located in Ludwigsburg, and the Sachsenheim is where Porsche stores about 85,000 auto parts in a massive warehouse.
Where Were the Classic Porsche 911 Manufactured?
In 1933 Germany, in the years before the Second World War, Dr. Ferdinand Porsche was tasked with inventing the car that would be able to out-pace the Mercedes-Benz models in a race.
Originally, Porsche had worked for Mercedes-Benz and even helped in the creation of the Volkswagen.
Commissioned to invent the car that could out-race the Mercedes model, Porsche worked tirelessly to create the first stepping stone toward the Porsche luxury cars that we know today.
First manufactured in 1963, the classic Porsche 911 was actually called the 901. It was renamed for its debut in 1964 and then shown as a fast racer with a top speed of 210 kilometers.
These cars were first manufactured at the headquarters located in Stuttgart, Germany, under the supervision of Porsche's son, Ferry.
This reinvention of automobiles was an immediate show-stopper, putting Porsche even further on the map as one of the best luxury car companies in the world.
Which Porsche Models are Manufactured Elsewhere?
In 2014, Volkswagen announced that the making of the Porsche SUV Cayenne model would be moved from Leipzig – the second-largest manufacturer of Porsche in Germany – to Bratislava.
At the time, they would only provide the bodywork of the car, which would then be sent back to Leipzig for completion by the Porsche company directly.
This is so far the only non-German manufacturer of Porsche. However, because the completion is overseen by the Porsche company, the automakers still maintain their excellent reputation for each car that they send out to customers.
A Successful Partnership
To decide to share the privilege and responsibility of manufacturing Porsche models in another country was very big news.
In fact, when Porsche announced that they were going to be sending some of their models and bodywork to another country, it made many headlines!
At the beginning of their partnership, cars were worked on in Bratislava and then sent back to Germany for completion. This applied to the first and second generations of the Cayenne model, which was very well done for several years.
However, the third generation of Porsche Cayenne (2017-present) is currently being completely produced and then finished in Bratislava before being shipped to customers.
This has not dwindled down the quality of Porsche products nor their authenticity, and in fact, has been a great asset to the company since the partnership.
Are There any Differences Between Porsches Driven in the U.S. and Those in the EU?
There is always going to be a big difference between a Porsche in the United States and in Germany or European countries.
This is because countries, states, or regions will have different laws, rules, and regulations for vehicles that are able to be street legal.
Furthermore, insurance companies and registrations with the Secretary of State are going to be very particular, so you want to make sure your car is properly modified or changed when you import it.
In our article, "Are Porsche Cars Cheaper In Germany, Europe or The United States?" we discuss the specifications and modifications that your car would need if you import it from another country into the United States.
Modifications and Specifications
Speedometers have to read "miles" instead of Kilometers to comply with United States regulations. Headlight angles or light fixtures have to comply with street-legal standards as set down by the Washington Department of Transportation.
For example, you may have to install orange and red glass or plastic reflectors to follow the normal standards of your vehicle in the U.S.
If your type of vehicle fails structural tests or crash tests (or is seen as an "ineligible" vehicle to import, you may have to install reinforced body components and crash gear.
This all means that your Porsche may look a lot different in the United States (even if you purchase it from a dealership in the U.S.) than the original model would look in Germany.
"Experience Centers" and Research Facilities
Porsche is a massive automaker that has customers and markets in hundreds of countries around the world. They are popular, luxurious, and expensive for sure.
But did you know that you can drive them to specialized events?
Well, you can!
Experience Centers
Porsche has many facilities called "experience centers" around the world that are meant to give customers a feel for these fantastic machines. For example, race tracks, demonstrations, auto shows, and special auto parties and events are just some of the things that you can witness at an experience center.
These personalized and exciting experiences get customers motivated about innovations in the auto industry, new Porsche models being released, and meeting others in the luxurious car community!
United States Experience Centers
Since the United States has hundreds of Porsche dealerships all around the country, there are a few amazing experience centers where you can check out these amazing machines.
Check out one of these three marvelous locations examples:
Porsche Experience Center – Atlanta

One Porsche Drive – Atlanta, GA 30354

Porsche Experience Center – Los Angeles

19800 South Main Street – Carson, California 90745

Porsche Track Experience, Barber Motorsports Park

6075-B Barber Motorsports Parkway – Leeds, Alabama 35094
Research Centers
Research centers for Porsche look like they could be a manufacturer.
These large facilities house some of the most innovative technologies, engineers, mathematicians, and drivers in the world.
These facilities are meant to push the limits of what racing and luxury cars mean – often re-shaping the way we build and operate automobiles year after year.
As we stated above, Weissach is the leading research and development center for Porsche, but there are also major subsidiaries and importers like "Porsche Cars North America, Inc. (PCNA) that is located in Atlanta, Georgia.
These subsidiaries help provide Porsche vehicles, parts, services, marketing, and training for hundreds of dealerships, often adding to the conversation of what exactly makes Porsche so amazing.
Final Thoughts
While Porsche is clearly a German car, through and through, let's not forget that luxurious industries like Porsche have influence and reach all over the world.
Though you may not have a Porsche manufactured in the United States for a very long time – or ever – it is always a possibility to become the proud owner of an automobile legacy that has withstood the test of time.
Was this article helpful?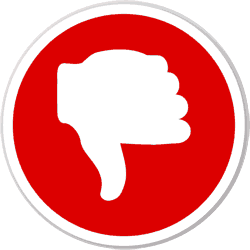 Did you find wrong information or was something missing?
We would love to hear your thoughts! (PS: We read ALL feedback)