You'll find people who love German cars and those that loathe them. You'll read reports stating German cars are extremely unreliable, and others that claim German cars are reliable.
So, how do you determine whether German car ownership is right for you?
Below, we've gone over various common problems with German cars and a detailed list of pros and cons to help you decide for yourself.
#1 Finding a Mechanic can be Difficult
German cars usually require a certified mechanic to work on them.
Even a routine oil change requires traveling to a German car dealership to ensure the mechanic can complete the work correctly.
Not only are mechanics that work on German cars more expensive than traditional mechanics, but they're also in high demand.
Since German car mechanics usually have busy schedules, you may have to wait for an appointment for maintenance or repairs. You can also find out why German cars are so expensive.
#2 Maintenance and Repairs are Expensive
Maintenance and repairs are expensive on German cars and may also become exuberant after the warranty has expired. Also, if your repair or car issue isn't covered under warranty, it could be costly.
This is an even bigger problem when someone gets a good deal on a used German vehicle.
The vehicle price might be just right, but the cost of owning the vehicle may not be.
The vehicle can deteriorate quickly if maintenance and routine repairs aren't completed on time.
#3 A Traditional Locksmith can't Open Your German Car
Many German cars don't have a traditional locking mechanism, which means it can't be popped open by sticking a jimmy stick in the window to pop the lock.
So, if you accidentally lock your keys in your car, you'll probably have to have it towed to a dealership to get it opened without causing damage.
#4 German Cars Rattle with Age
As your Volkswagen, Audi, or BMW ages, it will inevitably start to rattle.
Almost every German car owner will relate to the strange rattles that come from the vehicle and the fact that nothing can be done about it.
Despite these problems, there are countries that buy the most numbers of German cars.
Common car noises that German cars create as they age include:
Squealing
Tire noise
Whining
Hissing
Booms
Squeaking
Knocking
#5 German Car Manuals are Virtually Useless
When buying a German car, it would be best to look at the vehicle's manual.
It's not like traditional vehicle manuals.
Instead of basic wiring diagrams and a list of routine maintenance advice, you'll find that nearly every suggestion in a German car's manual refers to the owner to take the vehicle to a specific dealership to solve the problem.
It might not seem like a big deal at first, but if you blow a fuse and know precisely where to put it, you might spend $5.
But, if you can't get ahold of a diagram of your vehicle's fuses, you'll have to take it to a dealership.
As mentioned above, you may have to wait for an appointment, and you'll have to pay for a highly-certified mechanic to change the fuse for you, which will cost more than a do-it-yourself fix has.
Another frustrating thing to point out about German car manuals is they aren't specific to a particular vehicle.
Instead of being year, make, and model specific, the manual is generic overall.
#6 Low-Profile Tires Pop Easily
The low-profile tires on Porsches, Mercedes-Benz, and Audis are sharp.
Big rims add to the overall look, but also cause problems of their own. Low-profile, high-performance tires are more fragile than traditional sedan tires.
So, until you get use to driving with low-profile tires, you might end up with a few flats.
Low-profile tires don't handle potholes or debris on the road very well.
As a result, things you could run over without a second thought can pop the tire of a German car.
Not only is a flat tire inconvenient, but it can get expensive too. Low-profile tires are more expensive than other types of tires.
Adding to the expense is the fact that low-profile tires can't be patched like other tires either, which means there are no quick fixes.
#7 Incredibly Intricate Electrical Systems are Prone to Failure
German cars like the Bentley and Ducati are prone to wire failures. The wire systems fail due to highly complex electrical systems.
Owners of German cars often complain of burnt-out headlights, turn signals that won't work, and problems with the audio system.
When this happens, car owners cannot make the repairs themselves due to vague descriptions and no knowledge of the luxury car's intricate wiring system.
Problems with the electrical system aren't always immediately apparent.
Because diagnosing and fixing a German car's electrical system can be challenging, it might be necessary to take the vehicle to a dealership several times before the problem is diagnosed and repaired correctly.
#8 German Cars are Made for European Roads
If you've ever driven a German car on a windy, twisty road, you know how fun it can be to take fast turns and know the car can handle it. European roads are notoriously windy and narrow, which is excellent for European drivers but not necessarily American drivers.
American roads are usually broader and more prolonged than European roads. Unfortunately for American drivers, the vehicle's engine power is wasted on long, straight roads.
A German car might not deliver on long, straight roads for drivers that desire raw, fast power.
Also, you should know how many miles German cars last.
#9 Too Many Extras Added to the Car
It might sound weird to complain about, but adding too many features to a German car might make it less desirable.
Usually, everyone wants their vehicle loaded with the best technology and all the bells and whistles, but there are reasons it can be a problem.
First, if lots of extras are added to a vehicle, it can increase the overall speed of the vehicle, thereby decreasing its speed abilities.
Secondly, the more gadgets and tech added to the vehicle, the more that can potentially go wrong with the equipment or the technology.
For example, German cars have notoriously unreliable wiring issues, and many extras could worsen this problem.
#10 Mechanics Might Not Want to Work on Your German Vehicle
Some mechanics will flat out refuse to work on a German vehicle. Part of the problem is that German car manufacturing is unique.
American car manufacturers follow a general guide for how to create all cars.
Over the years, Japanese car manufacturers have followed suit, and also follow a general guide, almost identical to American cars, on how to build and maintain their vehicles.
German car manufacturers do not do this.
There isn't a general guide on how to build or maintain a German vehicle.
Adding to a mechanic's worry when working on a German vehicle is that there isn't a great deal of information available in terms of how to work on these vehicles.
There are auto technicians all over the world certified to maintain and repair these vehicles, but with each German make and model being so different, it might be difficult to find a mechanic that has specific knowledge in terms of your vehicle.
If the vehicle is an antique, it could complicate the problem even more.
Unlike American vehicles, the aftermarket part industry for German vehicles is very slim.
General Pros and Cons for German Cars
Like with everything in life, there are pros and cons to buying and owning German cars.
The list is somewhat anecdotal because not all people will feel the same about features of German vehicles.
Pros of German Cars
Reliable
Durable
Comfort
Build for speed
The pleasure of driving it
Highest safety features
Great fuel consumption
Cons of German Cars
Finding a Mechanic can be Difficult
Maintenance and Repairs are Expensive
A Traditional Locksmith can't Open Your German Car
German Cars Rattle with Age
German Car Manuals are Virtually Useless
Low-Profile Tires Pop Easily
German cars are made for European roads
Too many extras added to the vehicle
What Do the Reviews Say?
"German sports cars prove that engineering a vehicle for life on the Autobahn can have a magical effect, no matter where you call home."
German car owners and enthusiasts agree that these luxury cars are for pleasure worldwide.
Those that crave driving fast often dream of driving on the Autobahn where some stretches of road have no set speed limit.
While nothing like the Autobahn exists in the United States or anywhere else in the world, just knowing that the vehicle can exceed speed expectations is enough to encourage German car ownership.
"source: https://cars.usnews.com/cars-trucks/advice/best-german-sports-cars"
"These highly desired features in combination with other great assets make German automobiles one of the top brand of cars out there."
In addition to being used as luxury and pleasure vehicles, German cars are also popular with everyday drivers.
Car manufacturers like Audi, Mercedes Z, BMW, and Volkswagen make a variety of vehicles that people from any walk of life will drive to and from work on a daily basis.
"source: http://www.autocarbrands.com/german-car-brands/ "
What's the Resale Value of German Cars?
Many German vehicles are considering luxury models.
As a general rule, luxury vehicles have pretty good resale values.
But, not all German vehicles are luxury vehicles. For instance, Volkswagen makes a variety of vehicles for everyday driving.
Despite not being an everyday driver, the Volkswagen is able to protect its resale value due to its reputation for being a reliable vehicle. Check out the variety of different vehicle types listed in the table below.
Resale Value of Popular German Vehicles

| Make/Model | Year | Price Range |
| --- | --- | --- |
| E30 BMW 325ix | 1988 to 1991 | $4,000 to $9,000 |
| Audi TT Mk1 | 1999 | $5,000 |
| Porsche Cayman S | 2006 | $20,000 |
| 2022 Bugatti Chiron | 2022 | $3,300,3000 |
Final Thoughts
There's no doubt that German cars are fun to drive and will satisfy the need for speed.
The German luxury market creates some of the most sought after vehicles in the entire world. Although German cars aren't just made for pleasure and comfort.
German cars are also popular with people with average budgets. To determine whether a German car is right for you, it's essential to think about every aspect of ownership.
But, after considering the common problems with German cars listed above, it's essential to be realistic about your budget.
The problems aren't a big deal if you can afford to keep up with the maintenance and repairs associated with a German car.
But, if you buy the car because it has an excellent price tag, you should consider the cost of owning it before committing.
Sources
Was this article helpful?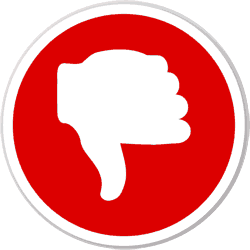 Did you find wrong information or was something missing?
We would love to hear your thoughts! (PS: We read ALL feedback)