German cars are famous for their high-performance engines, outstanding safety features, precision engineering, unique styles, and more.
However, despite being a brilliant choice, buyers may have second thoughts about buying one because of their high prices.
Owing to this, we explored if German cars are more expensive to buy and maintain, whether German car parts are cheaper than American car parts, and more.
Before we dive in, would you like to know some reasons European cars are so popular in America?
The Reasons German Cars Are So Expensive:
German cars are costly owing to their overall quality materials and build, which are of utmost priority to the brands. Most of these cars offer higher technology, luxurious interior materials, great exterior styling, and more.
However, these features mean more expenses that affect retail costs.
Are German Cars More Expensive Than American Cars?
Both new and used German cars are more expensive than American cars. To know the differences in certain German and American vehicle categories, we compared some brands below.
For the 2023 sub-compact SUV category, German cars in America include the cheapest Mercedes Benz, namely the GLA-Class. The base model has a starting MSRP of $37,500.
Similar to this SUV is the American brand, Ford EcoSport with a starting price that is around $20,000, though some car experts have reported it has a starting MSRP of around $23,335.
Either way, the 2023 GLA-Class is more expensive, with a price difference of around $15,000.
For a fair comparison, we compare another American sub-compact SUV with the Mercedes Benz GLA- Class. This is the 2023 Chevrolet Trax SUV with a starting MSRP of $21,495.
This vehicle also offers a lower starting price difference of about $15,000.
This portrays that German cars can cost as much as double the American price in the US. 
Looking at the mid-size luxury SUV category, we consider the Mercedes Benz GLC SUV for the German brand and the Buick Enclave for the American brand.
Check Also: Best nicknames for German car.
They come at the starting MSRP of $44,000 and $43,000 respectively. The GLC SUV only costs $1,000 more, which is still affordable compared to the sub-compact SUVs above.
However, leaving the SUV categories and comparing the compact cars, we consider another German automaker aside from Mercedes Benz. The cheapest 2023 BMW model in the US is the X2 which comes at a starting MSRP of $36,600.
The American Chevrolet Trailblazer is in the same category and one of the most affordable of the Chevy models, with a starting MSRP of $22,995.
This proves a price difference of around $14,000, almost double the Trailblazer price.
There are many other examples such as this, however, note that this is not always the case with all German and American vehicles.
This is because some American car models come at a higher or similar starting price as some German car models.
However, from research, German cars are not just more expensive than the other brands, there are reasons for this. 
Why German Cars Are More Expensive Than American Cars
We explore the prominent reasons German cars are more expensive than American cars in the list below. When you know how many miles German cars last, you'd understand why they're so expensive.
Availability of High-Ends Models
From research, most German cars that are available in the USA include high-end models.
This is owing to the need for German automakers to satisfy the needs of American customers, which include vehicles with powerful engines for performance.
However, these powerful engines offer great speed, which can make you wonder how the Germans do it. We have an article on reasons German cars are so fast if you'd like to know.
Build Quality
Another is owing to the build-quality of these cars, which are popular among owners of German cars. This is a feature car owners can rarely find in other brands, thus, will not care to pay more to get it from these brands.
High Importation Tax
It is essential to know that German automakers don't produce all German cars locally in America. Some need importation.
However, importation of all kinds includes import tax, which can be higher for foreign products that are entering the country and these include cars.
Owing to this, vehicles shipped from Germany to the States will cost more than those locally produced.
While German cars are more expensive than American cars, would you like to know some reasons American cars aren't so popular in Europe?
Are German Cars More Expensive to Maintain?
German cars are more expensive to maintain than other car brands. This is owing to their higher cost of repair and labor.
Using the RACV data from 2021, Savvy recorded the German brands, BMW followed by Mercedes made the top of the list of the most expensive cars to maintain.
It reported BMWs cost $26,364 on average to maintain while a Mercedes-Benz would cost about $19,106 to keep running, followed by other brands at lower figures.
Autoscope car care also reported BMW's maintenance costs are higher than most car owners will expect. It stated the auto industry average for maintenance costs is $652 yearly for most brands.
However, BMW owners spend roughly twice, with an average annual maintenance cost of $968, though the price may vary in different parts of the country.
It further stated BMWs are even more expensive to repair than other models, even luxury brands, once the warranty expires.
According to Autoscope, in ten years, maintaining a BMW may cost up to $5,000 more than maintaining a car like a Mercedes-Benz, while the maintenance cost of a BMW might be up to $12,000 higher than that of a Toyota.
Despite the cost, however, critics have reported German cars are prone to rattle with age.
After some years of ownership, drivers may notice their car is squealing, whining, hissing, booming, or knocking, among others. These may increase the costs of maintenance.
However, if owners perform routine servicing in their cars, it may delay the appearance of these sounds. Maintaining a German vehicle can be more expensive for many reasons, which we explored below.
Reasons German Cars Are More Expensive to Maintain
We listed the prominent reasons German cars are more expensive to maintain below.
Scarcity of German Car Repairers
German car maintenance requires a professional German Mechanic every time there is a need for servicing or repair. However, the unavailability of these repairers can greatly affect the cost of German vehicle maintenance.
This not only makes maintenance expensive but also makes it difficult to service or repair your vehicle on time.
This is because there may be occasions when it will take forever for you to find a suitable repairer, then you may need to wait for your turn if there is a long queue of cars already.
Complex Electrical Wire
The German vehicles include complex electrical wiring that is prone to getting easily spoilt and may be challenging to repair.
The owner's manual may not help in this circumstance, thus, owners may need to endure driving such a car with turn signals that have stopped working, and issues with the audio system, among others.
However, fixing these minor issues, though not minor, considering it's a German vehicle takes the need for a professional repairer well accustomed to the car's engineering, costing more expenses on repair.
Aside from the ones we have mentioned relating to the maintenance and repair of German vehicles, you may want to know about the typical problems with German cars.
Are German Car Parts More Expensive Than American Car Parts?
German car parts like BMW, and Mercedes Benz, among others, are more expensive than domestic car parts.
Note that this may not be the case with all German car models, as German car parts prices will vary depending on the brand, the part, and the place of purchase.
Such is the Original Equipment Manufacturer (OEM), which is more expensive than the after-market car parts.
Consumer Reports detailed the cost of average cars compared to German cars. It reported suspension or strut replacement costs around $937 on average for other cars, but a whopping $4,808 for the German Porsche Panamera.
It also reported replacing an alternator in a German vehicle may cost three times more than the average cost. An example is the Porsche Cayenne, which reported $2,810 for repair, while other brands have an average cost of $825.
There is also the BMW X1, which was the vehicle with the most expensive serpentine belt repair, costing $541, compared to an average cost of $140 for most brands.
However, note these include luxury car models, and influencing the prices of these car parts is the cost of importation, as there are certain parts that American automakers cannot build domestically but require importation from Germany.
Owing to this, the cost of production and shipping may be higher. These parts also require the same quality materials as the main build during repairs.
So, German car parts are more expensive than the average parts of other brands, as products that involve expensive materials and a rigorous process will cost more than the others.
The advanced engineering of these vehicles also contributes to the high cost of the parts. Just like the original part, they also require special technology where there is a need for replacement.
Despite their huge costs, there are countries that buy the most numbers of German cars.
Are German Cars Cheaper in Germany?
From research, new and used German cars can be more expensive in Germany than in America.
Most car owners who have had the experience of getting a car model in America and Germany have reported spending higher to get their vehicle in Germany compared to America.
A customer on the Audi platform as of 2012 reported the Audi Q5 Premium he built in New York cost an MSRP under $40,000 while a similar build in Germany costs around $33,000 more at $72,975.
Another Audi owner supported this claim by reporting he got his Q5 in Germany for 54,000 euros, that is $72,975 with no standard package deals.
The higher price of vehicles in Germany is, however, owing to factors like taxes and tariffs which are higher than that of the USA.
The USA demands a sales tax of around 6%, which is added to the Manufacturer's Suggested Retail Price (MSRP) of the car. This is otherwise the case in Germany, as the Value Added Tax (VAT) is around 19%.
Another factor is the labor cost, which is higher in Germany than in some countries, including the USA. Germany, being one of the developed countries in Europe with high labor costs, also contributes to this.
Sources
Cars and SUVs With Highest Repair Costs | Consumer Reports. 
Most Expensive Car brands to Maintain | Savvy
Was this article helpful?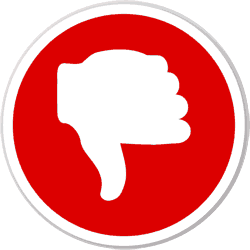 Did you find wrong information or was something missing?
We would love to hear your thoughts! (PS: We read ALL feedback)