Many manufacturers commit errors while building electric vehicles. As a result, these automakers or industry regulators often issue recalls when they discover a fault in their products.
Although most vehicles with recalls eventually get fixed, you are still better off driving a well-built vehicle than one with several corrections.
This article will highlight electric cars with the highest number of recalls so that you can avoid them.
1. Nissan Leaf
Despite being an electric vehicle with high speed, the Nissan Leaf has several production faults across all its model years. So, you may need to be careful and know the best and worst Nissan Leaf years before purchasing a Leaf vehicle.
Nissan made about eight recalls for its Leaf model.
The automaker recalled the following Leaf vehicles to correct production faults:
2013-2017 Nissan Leaf: The airbag in the front seat of these cars may not work properly during a crash.
2013-2016 Nissan Leaf: The frontal air bag may confuse an adult occupant on the front passenger seat for a child occupant. Sometimes, this faulty front airbag might classify a seat occupied by an adult as being empty. Because of this classification mistake, frontal airbags often fail to turn on when an accident occurs.
2013-2015 Nissan Leaf: The electronic brake boosters may stop working in winter. Consequently, drivers of these vehicles may have trouble slowing down while riding in the cold weather.
2014 Nissan Leaf: Due to a production error in the motor control circuit board of some 2014 Nissan Leaf cars, the inverter may stop functioning. In such cases, the vehicle tends to shut down completely.
2014 Nissan Leaf: Some 2014 Nissan Leaf cars don't have sufficient welds in the structural member assembly. In the absence of these welds, the affected vehicles are more likely to fall apart after an accident.
2016 Nissan Leaf: The wiring harness in these cars may break off from the passenger airbags. This might affect the supply of electricity to the airbags.
2020 Nissan Leaf: Nissan failed to attach the rear windows properly to certain 2020 Nissan Leaf cars.
2020 Nissan Leaf: Real-time images in the backup camera of some 2020 Nissan vehicles may disappear when the car is in reverse mode.
Related: How Long Do Nissan Leafs Last? (9 Important Facts)
2. BMW i3
The BMW i3 is an electric car that has many innovative technologies that make driving easier for its users. So, this car is probably one option you are considering for your next electric vehicle.
Unfortunately, the number of recalls BMW has issued for this vehicle may change your mind.
The automaker has issued seven recalls for various i3 models because of the following issues:
2014 BMW i3: BMW may not have assembled the airbag inflator in these cars correctly, leaving the driver and unbelted children at risk of neck injuries.
2014-2015 BMW i3: The frontal airbags may fail to protect passengers in accidents that are not caused by over-speeding.
2014-2018 BMW i3: Sometimes, the frontal airbags in these vehicles suddenly go off. Drivers and front passengers in such cars may suffer neck injuries.
2017 BMW i3: All the airbags in some 2017 BMW i3 may stop functioning, thus putting occupants of the vehicle at risk of injury during a crash.
(2018 BMW i3): The capacitors in the Electric TurboCord may fail to function properly. The capacitors store and regulate the electrical energy in the car. So, an electric vehicle with defective capacitors is at risk of a fire outbreak or shock hazard.
2019 BMW i3: Due to manufacturing errors in some 2019 BMW i3s, the Electric Motor Electronics module may develop a circuit board problem. When this happens, the car may lose its supply of high voltage.
3. Chevrolet Bolt EV
Although there is only one main production fault in this electric vehicle model, GM has made about three recalls to fix this issue.
This single issue is that many Chevrolet Bolt EV batteries tend to catch fire when parked indoors.
After the first fires occurred, GM realized that some Bolt EV models might have defective battery cells. The automaker made the first recall in November 2020 for over 50,000 Bolt EVs manufactured between 2017 and 2019 to repair these problematic battery cells. Later, GM increased the number of recalled cars to 68,700 units.
In July 2021, the automaker discovered two new potential issues in the same battery cells. These issues are a torn anode and a folded separator. As a result, GM recalled all the 68,700 Chevrolet Bolt EV whose faults it had only corrected a few months ago.
Unfortunately, GM had to add the rest of Bolt EVs produced within 2017 to 2019, as well as all the 2020 models of the vehicle to the list. Presently, GM has recalled all the Chevrolet Bolt EVs ever manufactured–about 141,700 units–to correct the defects in the model's battery cells. In the meantime, the automaker has halted the production of new Bolt EVs.
We advise that you refrain from buying Chevrolet Bolt EVs during this period.
Related: 11 Chevrolet Spark Facts & Statistics You Should Know
4. Renault Zoe
The Renault Zoe has only a few recalls. That said, the production errors that resulted in these recalls may cause serious damages, like fires to the vehicle and its occupants if ignored.
The three recalls for Renault Zoe models are:
2017 Renault Zoe: Drivers may find cracks in the front wheel of these vehicles. As these cracks grow bigger, the front wheel may get detached from the car.
2019 Renault Zoe: Internal failure may occur in the steering columns of some 2019 Renault Zoe vehicles. Because of this issue, the car may be unable to provide steering to the driver. Such drivers are likely to cause crashes.
2019 Renault Zoe: Due to a manufacturing error in the battery of some 2019 Renault Zoe cars, the engine may encounter a short circuit. Vehicles with short circuits tend to overheat, thus putting the engine at the risk of a fire outbreak.
5. Tesla Model 3
Drivers love the Tesla Model 3 because it has the longest driving range of electric vehicles when it debuted. Other qualities that give this Tesla car an edge over other cars in its category are its swift handling and peppy acceleration.
But the Tesla Model 3 also has its imperfections, such as production errors. Tesla recalled some Model 3 cars to correct their manufacturing errors. However, contrary to what some believe, Teslas almost never catch fire.
The same happened for the Model S which also had some major problems.
Tesla has made three recalls for its Model 3 cars since its inception. The reasons for each recall are:
2019-2020 Tesla Model 3: The brake caliper bolts in vehicles may be loose. As a result, these brake calipers may fall apart and separate from the car.
2018-2020 Tesla Model 3: One of the seatbelt fasteners in this car may not be attached properly.
2019 Tesla Model 3: The company may not have provided sufficient airbag warning information to its drivers.
Related: 12 Cars With Lowest Co-efficient Of Drag (With Pictures)
6. Jaguar I-Pace
Thanks to its high torque and relatively large luggage space, the Jaguar I-pace is desired by many people. Strong as it may be, this vehicle also contains some production flaws.
That's why the Jaguar company issued two recalls for the electric car:
2020 Jaguar I-pace: The number of fasteners in the front passenger seat frame might be incomplete. This may make the seat frame weak and the seat uncomfortable.
2019-2020 Jaguar I-Pace: There is a manufacturing error in the friction brake system. As a result, the car may take longer to slow down when the driver uses the brakes.
Sources
Nissan Leaf Recalls | cars.com
Was this article helpful?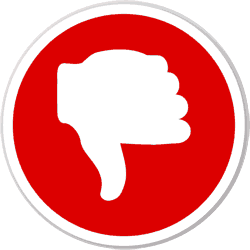 Did you find wrong information or was something missing?
We would love to hear your thoughts! (PS: We read ALL feedback)