Driving in urban American cities is often an exercise in patience, as you have to contend with crowded streets, road obstacles, and so on.
If you live in the city, consider buying cars with a small turning circle. A car's turning circle is the smallest circular turn (U-turn) it can make.
Below are some of the most popular cars with a small turning circle. Let's get started!
1. Smart Fortwo
The Smart Fortwo is arguably the car with the lowest turning circle in the American car market.
It has an impressive turning radius of 22.8 feet, which is smaller than any other vehicle we know.
This makes sense, given that the Fortwo's mission is to make city travel easier for buyers.
Besides its small turning circle, the Smart Fortwo's light body and peppy engine make it easy to maneuver around crowded city streets.
Its in-line three engine delivers close to 90hp, so cruising won't be particularly tasking.
2. Mitsubishi Mirage
As with small cars, the Mitsubishi Mirage is aimed squarely at car buyers on a tight budget.
It offers excellent fuel economy and an attractive warranty package means the car won't cost a fortune to own.
But make sure to check our list of the best and worst years for the Mitsubishi Mirage.
Per Autobytel, the Mirage has a turning circle of just 30.2 feet.
With such bite-sized dimensions, the Mirage is the perfect vehicle to take on the crowded streets of America's overpopulated cities.
The downside to the Mirage is that it uses a lot of low-quality interior materials which gives passengers a "rustic" feel.
Also, the three-cylinder engine makes even less power than close rivals like the Chevrolet Spark or Kia Rio.
Also check out our article about where Chevrolet Sparks are made.
3. Fiat 500 Hatchback
With a turning circle that's under 31 feet, the Fiat 500 Hatchback has one of the tightest turning radii in the Fiat 500 lineup.
If you're willing to look past its flaws, the Fiat 500 hatchback is great for navigating crazy urban traffic.
4. Mazda MX-5 Miata
Released in 1989, the Mazda MX-5 Miata has long won rave reviews for its nimble handling and considerable power output.
Most experts will advise you to spring for the MX-5 Miata if you want an affordable sports car that can deliver the goods.
It has incredible gas mileage figures as a result of its lightweight chassis.
The Mazda MX-5 Miata is also what you need to brave the big city with its tight parking spaces and crowded streets. It has a tight turning circle of 30.8 feet that makes U-turns easy.
5. Toyota Yaris
When Toyota makes a model, the belief is that the model will rank among the best in its class.
The Toyota Yaris reinforces this belief in Toyota's superiority, outshining rivals in the subcompact segment.
For a really small car, the Yaris provides an optimal value for consumers.
Not only does it have agreeable handling, but the Yaris also benefits from a series of powerful engine options that deliver speedier acceleration.
The Yaris is replete with many standard automotive gadgetries aimed at making driving a comfortable experience.
Examples are:
keyless entry,
folding rear seats,
climate controls,
and telescoping steering wheel column.
The Yaris also has a really small turning circle that's below 31 feet.
Based on this, the Yaris is more of a quintessential city car made for beating obstacles on roadways and getting into and out of tight spots.
Make sure to also read our article about how long the Toyota Yaris lasts.
6. Toyota Prius C
The Toyota Prius, more or less, started the hybrid craze in the United States. It was the first commercially successful green vehicle and has remained a top seller since.
The Prius C is one of the more notable models within the Prius family and costs lesser than its siblings. It also affords users the chance to save on fuel costs, thanks to its hybrid powertrain.
Hybrid cars are great for driving in the city, as they won't consume more fuel in stop-and-go traffic like other models do.
Besides, it comes with a small turning radius (31.4 feet) that lets you handle parking and moving around on city roads.
Please also read our article about 10 Toyota Prius statistics you should know.
7. Nissan 370Z
While the Nissan 370Z is showing its age, it offers some benefits for those looking for decent performance on a budget.
It last saw a redesign many years ago, and the lack of innovation has seen it lose ground to rivals like the Mazda MX-5 Miata.
But, like we said, it's quite affordable and may be attractive to some people.
Fans of the 370Z will be thrilled to know that the smallish sports car has a really tight turning radius (32.8ft). As such, city trips will be easier in a 370Z.
8. Hyundai Accent
Budget compact cars aren't usually the best cars on the market. Most times, what you get is a mixture of drab styling, underwhelming performance, and limited features. Though there have also been reports of problems with the Accent models from Hyundai.
Fortunately, the Hyundai Accent is nothing like the average budget car you know. It features attractive styling, has a bevy of standard high-tech features, and a strong-but-efficient engine.
If you are in the hunt for a small daily driver for your city jaunts, the Accent might be advisable.
It has a cargo space useful for holding groceries and other luggage. Plus, it has one of the smallest turning circles among compact sedans (31.4 feet).
9. Lexus IS
Lexus is the luxury arm of Toyota, so a vehicle like the Lexus IS offers Toyota-esque reliability, but with more luxury and performance.
The Lexus IS does a good job of melding sportiness with luxury we'll recommend it for anyone looking for both qualities in a car.
As is common on Lexus cars, the IS features a well-appointed cabin with tasteful furnishing, power-adjustable seats and other creature comforts. If comfort is a big consideration for you, a vehicle like the IS is a great option.
Our love for the IS sedan increased when we found it came with a smaller turning circle than most rivals. Per research, the IS sedan an impressive turning radius of 34.2 feet.
Anyone looking for a luxury sedan for city traveling cannot go wrong with the Lexus IS.
10. Kia Rio
The Kia Rio is a pretty subcompact vehicle that rides better than it suggests, thanks to its solid structure and specially tuned suspension.
Since it's a lightweight model, the Kia Rio has good gas mileage, which is an attractive feature for city dwellers.
Urban drivers will also love the Rio's small turning circle (34.5 feet), which enables you park in cramped parking lots or beat on-road traffic.
The Rio's cheap asking price further reinforces its appeal amongst urbanites who want a vehicle that won't stretch their budget.
The only thing we find disappointing on the Kia Rio models is the average interior rooms and cargo holding space. This may be a deal breaker if you intend to do a lot of cargo-moving with this vehicle.
11. Mitsubishi Lancer
The second Mitsubishi model on the list, the Mitsubishi Lancer, is another outstanding model with a small turning circle.
From our research, the Lancer has a turning radius of 32.8 feet, which is perhaps the lowest among sedans.
Complementing the Lancer's tight turning circle is its agile handling. Together, they make the Lancer easy to control on busy city streets.
The engine isn't the best in terms of performance or fuel efficiency. Neither is the model the best in terms of interior comfort or storage capacity.
Thus, you might want to check out other models before settling for the Mitsubishi Lancer.
Was this article helpful?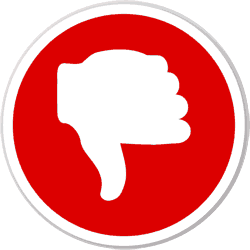 Did you find wrong information or was something missing?
We would love to hear your thoughts! (PS: We read ALL feedback)