One of the many features that separate premium cars from standard trim levels is the inclusion of genuine leather seats they just add more comfort and feel upscale compared to cloth upholstery.
In this article, we're looking at a list of cars with genuine leather seats that feel premium and are durable over a longer period of time.
Let's jump straight into it.
1. Audi TT RS
When talking about pure luxury and performance, the 2018 Audi TT RS is bound to come up at some point. While the Audi TT has its problems, it's an impressive specimen of a vehicle.
It features excellent features in performance and interior design which is mostly due to the plush leather seats.
The seats add that much luxury to the rest of the interior's design and are just as comfortable. These are sports seats in Nappa leather which is one of the most premium genuine leather materials.
Nappa leather is quite expensive and so is only included on the interior seats and not the rest of the cabin. The diamond stitching looks hand-made with the RS signature just below the headrest.
For added grip, the steering wheel also has some leather covering which increases the premium feeling on your hands.
The rest of the interior has a luxurious design to it and for a car this small the cabin is quite spacious. Its red stitch on the steering wheel and the rest of the interior also adds a sense of sportiness to this German coupe.
It's also worth noting that the front seats are heated seats for those cold winter days. These can be controlled from the mobile app so you pre-warm them before you get to the car.
Getting your hands on an Audi TT RS is not cheap, but the car's excellent design and performance are worth it. Thankfully, there are other affordable cars with leather seats.
2. Kia Cadenza
Even though Kia made its name by selling entry-level cars that were affordable, they now offer premium-level cars.
The Kia Cadenza is one such car with an upgraded interior that comes standard with leather upholstery.
This SUV's interior is nothing to write home about in terms of design, but the materials are high quality and luxurious. The company took a minimalistic yet classy approach to interior design.
The leather covers up to about 80% of the interior with soft Nappa leather that covers the steering wheel as well. Its dashboard seems to be a synthetic type of leather but it is also high quality.
The 2018 Kia Cadenza has plenty of cabin space for hauling around family and friends. There is plenty of legroom and headroom even for tall adults who won't be uncomfortable on long trips.
Cadenza owners love how affordable it is even with the premium-level features added. Kia definitely put some thought into the Kia Cadenza. You can also know more about the best and worst Kia Cadenza years.
3. Genesis G70
Owners of the 2019 Genesis G70 have complained about the discoloration of the leather front seats. The leather seats get discolored easily, especially if you wear jeans a lot.
Even though cleaning the leather seats is easy and takes around 10 minutes, it gets discolored again pretty quickly. However, the leather is soft and comfortable and works well with the seat's support structure.
It's important to mention that the G70's light-gray leather upholstery does not come as standard. You'll have to upgrade to the $2,500 Prestige Package if you want the leather seats version.
Discoloration on the Genesis G70's leather seats is directly from clothing because the Nappa leather is very light.
It can occur anywhere from three months to six months for discoloration to start showing.
The dashboard area is not covered in leather and rather a synthetic type of leather material. However, it covers the das area just as well as the leather covers the seats.
For really hot summer days, the leather seats are ventilated to cool you down. The seats can also be heated in the winter months.
4. BMW X3 xDrive30i
It doesn't come as a surprise that more German brands are making it onto this list because most are luxury vehicles.
Much like the BMW X300 comes equipped with a stunning interior covered in leather.
You immediately get a sense of luxury and performance as soon as you get inside the X300. It has two sports leather seats for both the front seats and a leather steering wheel to boot.
The powered front sports seats are made of Vernasca leather which is colorful, soft, and vibrant. You have the option of a synthetic type of leather if you don't want animal products on your car.
Base variants of the BMW X300 get leather seats only as an optional extra and they come in different colors to choose from.
2019 to 2022 BMW X300 variants such as xDrive, Luxury Line, and M Sport variants get leather seats as standard. You also have an option between Merino or Vernasca leather' which are both soft and plush.
Adding a leather steering wheel was also a great design by the German automaker. This can add more feel and grip when zipping around tight corners.
5. Volvo XC90
Volvo cars were once regarded as some of the safest, but not necessarily stylish or luxurious cars around.
This has changed somewhat throughout the years and the company now has models with luxury features.
One such model is the 2016 Volvo XC90 with plush leather seats that softly hugs your body. In fact, the whole interior design of this car is comfortable and welcoming.
The overall interior is well-designed in this 7-seater SUV with a great infotainment display powered by Google. Leather covers a little over 70% of the XC90's interior with the exclusion of the dashboard.
Unfortunately, the light tan leather seats of this SUV are susceptible to discoloration from clothing. Speaking of SUVs, some popular ones also feature brown leather.
Volvo supplies owners with a set of cleaning wipes made for leather care that works well to get rid of discoloration.
The leather cleaning kit is quite effective in getting rid of discoloration and stains on the front leather seats.
Jeans and suede clothing leave some of their colors onto the seats as the driver gets in and out of the car.
You can clean the seats every four months or whenever the discoloration gets too bad. Owners who run out of the solution either get it from a Volvo dealership, or Amazon or make it from home solutions.
6. Kia Telluride
The mid-size Kia Telluride gets an upgraded interior design with about the 60% of the interior covered in leather.
It's not only comfortable and spacious but also quite affordable even when you choose the premium model.
Kia uses premium Nappa leather for this model and offers colors such as brown, black or gray. However, the Nappa variant is only available on the premium Kia Telluride SX Prestige package.
Even though the additional features cost around $2,300 more, they are definitely worth it. The material used to design the interior is strong and durable which is great for a well-designed space.
It also plummets into the future with a classy piano-black finish for the dashboard area and a large 10.25-inch infotainment system display.
The gray color version of the leather seats is quite light and almost seems whitish. There aren't a lot of reports as to whether this particular color of leather seats can become discolored over time.
Kia decided to go with plastic and shiny synthetic wood on the dashboard areas and it contrasts really well overall. However, the trims are way too shiny and might be susceptible to scratches.
Check out our article, Can You Wash & Draw Car Seat Covers? (Read This First).
7. Nissan Murano Platinum
Leather Upholstery is only available in the Platinum edition of the 2021 Nissan Murano. These are complete with power-adjustable and heated seats for more comfort and convenience.
Base models only get cloth upholstery and a handful of other standard features. Both the cloth upholstery and leather seats are comfortable and very supportive.
The front leather seats are well-cushioned and can feel a bit too soft. However, the seats are heated and ventilated which should add more comfort on long trips.
When it comes to interior design in the Murano, not a lot is going on and it looks somewhat dated. However, it does feature the responsive 8-inch touchscreen with its NissanConnect infotainment system.
Up to five people can sit in the Murano and there's plenty of legroom and headroom. However, for tall adults, the headroom in the second row is quite constricted and will be uncomfortable on long drives.
The front seats are the only ones with real leather in the Murano and also have ventilation for those warm summer days.
A lot of the premium features only appear on the Platinum variant which is a lot more expensive.
Only around 60% of the mid-size SUVs are covered in leather with the steering wheel and dashboard covered in synthetic leather and plastic.
One of the features that owners love is the way the Murano's seats are able to recline. The seats recline to a great angle and this also goes for the rear passenger seats too.
While it's great that these vehicles all have genuine leather, there are some car models made without leather.
Was this article helpful?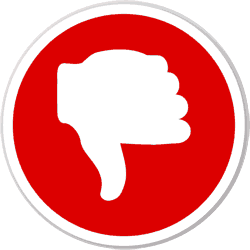 Did you find wrong information or was something missing?
We would love to hear your thoughts! (PS: We read ALL feedback)