Today, research shows that less than 30 percent of new cars sold have the standard manual handbrake. This percentage is down from 37 percent of new cars being sold with a manual handbrake back in 2017.
The trend is increasing drastically, with the big manufacturers such as BMW, Porsche, Jaguar, and Mercedes going for the electronic handbrake.
With that said, there are vehicles that still use the age-old manual handbrake. In this article, we're looking at some great cars that still have a manual handbrake.
Read also: Car won't move – feels like the handbrake is engaged.
1. Audi A1 Sportback
The Audi A1 Sportback is one of the recent deliveries from the German automaker that still has variants with a manual handbrake.
Here are the best and worst years for Audi A1.
This nifty Sportback still packs a punch and can rival some of the best in its segment. The A1's target market seems to be young and urban buyers looking for a good daily driver for city driving.
With four petrol engines to choose from, the most impressive is the 2.0-liter (TFSI) power plant that goes up to 204 bph. The manual handbrake can be found mainly in the six-speed manual.
A premium cabin, powerful engine, and lots of upgrade options seem to be what's keeping the Audi A1 as one of the best hatchbacks out there.
Although Audi has just 1 percent of its models in manual handbrakes, they are still regarded as quite safe and reliable. Most owners of a car with a manual handbrake report a sense of security that the car will not "rollback".
An added advantage of the manual handbrake is that it is rather cheaper to repair than its electronic counterpart.
A faulty electronic parking brake can set you as far back as $1,500 to repair or replace.
Seeing as what a success it was, Audi decided to carry on manufacturing the A1.
The latest of the A1 series will unfortunately not have a manual handbrake like some of its predecessors.
The 2022 model of the Audi A1 is a cornerstone upgrade from older models. It features a bigger interior and improved performance, but sadly no manual handbrake.
2. Ford Fiesta
The Ford Fiesta is one of the models that still has a manual old-style handbrake. The manufacturer has come under some scrutiny for its Fiesta offerings that still use a manual handbrake.
As one of the most popular cars in the modern age, you'd swear Ford would take the dive into the electronic handbrake frenzy.
This is not the case, but the sportier looks of the Fiesta also mean it makes sense to equip a manual handbrake.
The Fiesta looks stylish and has impressive steering and performance. "Fun to drive" is how most owners report the driving experience.
With three engines to choose from, the best-selling is the 1.6-liter inline-4-cylinder engine. It's not the quickest in the range of competitors out there, but is peppy enough to zip through town.
One of the least favorite things about an old handbrake is the amount of space it takes up in the interior. Many who are against it say they would rather use the space for cup holders, electronic buttons, or a much larger handrest.
For models that look sporty or are designed for the racetrack, a manual handbrake is preferred by car enthusiasts. This is largely due to the fun of making handbrake turns in empty car parks or raceways.
Even though there's a growing list of benefits for an electronic handbrake, there are also some downsides. The disadvantage in most cases comes down to the cost of repair, driving experience, and a sense of safety.
Related: Ford Fiesta In Snow & Winter Driving? (Explained)
3. Suzuki Swift
Suzuki, together with some smaller car manufacturers, are some of the only ones still pushing out manual handbrakes even in their recent lineups.
As a small car, the 2016 Suzuki Swift is rather fun to drive, due to its 1.2-liter petrol engine with a five-speed manual gearbox.
When it comes to fuel efficiency, the Swift is not all that great for a compact car. It gets an average of about 52 MPG, even though the company claims numbers upwards of 56MPG.
Choosing to go with an old mechanism over newer, less-troublesome technologies can be attributed to factors such as cost and target markets.
In the UK, it took quite some time for the electronic handbrake to take hold. Eventually, it was quite hard to find any manuals because the industry was doing focusing on electronic handbrakes.
The modern Swift comes in two varieties, both hybrids. The best seller of the two is the 1.2-liter 12V mild-hybrid reported to go from 0-60mph in about 13.8 seconds.
Convenience is a common factor affecting why consumers veer towards electronic handbrakes. They make for a convenience press button rather than yanking a manual lever.
With more than four in five new cars now sporting an electronic unit for hand braking, it's no easy feat trying to stick to the old way of doing things.
At the end of the day, most buyers will opt for convenience, hence automatic transmissions and electronic handbrakes.
With Suzuki going big on the hybrid market, it's only a matter of time until they start making electronic handbrake models exclusively.
4. Ford Kuga
It's rather difficult for manufacturers to not choose the latest advancements in motoring to install in their vehicles. At the end of the day, customers want modern cars with convenient features such as an electronic handbrake.
The Ford Kuga was introduced back in 2007 and still carries on with the old-age manual handbrake. Although it's quite a popular car with good sales, it still hangs on to a manual handbrake system.
Much older models such as 2010-2013, which have a manual handbrake, had fewer issues and were reliable with great mileage scores.
In safety concerns and ratings, the Kuga does not disappoint.
The latest safety technologies are available in all the Kuga base models, including electronic braking and traction control. A new safety feature allows the steering wheel to move sideways from the driver in the case of a head-on collision.
This unfortunately cannot be said about later models, such as the 2019 Ford Kuga, which received plenty of complaints.
This small SUV from Ford has had its fair share of mishaps and bad luck. It has had many recalls with problems ranging from engine overheating, transmission issues, and electrical problems.
The ongoing recall of the Ford Kuga has been due to electronic components failing, and this might mean having an electronic handbrake is not worth it.
Not only does a handbrake make sure the car is motionless, but it can also pose a danger to motorists if it's not functioning correctly.
With the automotive world moving towards electronic systems and computers in vehicles, this might be a challenge for the Kuga. Ford would have to make sure that all Kuga's electronics are functioning correctly.
Potential buyers would feel more at ease knowing the Ford Kuga has resolved many of its drawbacks from previous models.
Related: 5 Ford Models With Most Recalls (Check Before Buying!)
5. Nissan 370Z
The sportscar lineup from Nissan is still a good contender for small but fast automobiles. The Nissan 370Z is one such vehicle. Not only does it turn heads, it gives the owner satisfaction when driven.
The 370Z is an absolute marvel from Nissan, with sporty looks and a stellar performance both on the highway and on the racetrack.
Sportscars like the 370Z mostly come equipped with a manual transmission. This could be why Nissan also opted to go with a manual handbrake with the Nissan 370Z.
Under the bonnet, the 370Z is equipped with a 3.7-liter V6 engine about 350 horsepower.
For the price range, the engine in this car should give a lot of value to the buyer.
When it comes to competition, the engine specs can easily outrun even the Audi TT. The price is also one of the most appealing aspects of the Nissan 370Z which undercuts most competitors in the segment.
For car enthusiasts, taking a car out on the racetrack is an adventure that must be done the traditional way. This also means a stick shift car, preferably with a manual handbrake.
It's no secret that rides with this combo setup make the driver feel more in control of the car and improve handling around corners.
Petrolheads swear by the "old way" of things. When given an option, they'll probably go for the manual gearbox and handbrake.
Related: How Long Do Nissan 370Zs Last? (9 Important Facts)
6. BMW M2 Competition
BMW is up there with the greats when it comes to innovation, convenience, and vehicle performance. Most of its offerings are targeted toward luxury and performance car buyers.
The 2018 BMW M2 competition is one of the popular models from the German automaker and one that also makes its way into this list.
The M2 comes with a version that does not include an electronic handbrake system. This might come as a surprise, seeing as BMW has been one of the leading innovators in the market.
A manual handbrake is nicely tucked in the interior of the M2 surrounded by a sporty-looking carbon fiber material. Next to it is the main control area, with a swivel knob placed within arm's reach.
Reviews are almost always positive for the M2. This is due to great handling around corners, sporty suspension, and an excellent engine to boot.
Of the few not-so-great reviews is how normal the interior is, with minimal gadgets to play with. Many would argue that keeping things simple was BMWs goal in order to get it to a reasonable price range.
BMW enthusiasts would rather have all the bells and whistles that are offered. This would also mean a lot of electronic units controlled by the ECU.
This is not the case though, as BMW opted to go with a manual handbrake in this 2018 model.
The downside of incorporating electronic and computer-controlled components in a vehicle is the repair cost if anything goes wrong.
With the more expensive and modern BMWs, the cost of repair can be staggering.
Mechanical components are much cheaper to diagnose, fix or replace than their electronic alternatives.
In Closing
Automakers in the industry are forever pushing towards vehicles that make driving convenient and efficient. Better technologies are improved and obsolete ones are discontinued.
One such component is the manual handbrake in a vehicle. The manual handbrake is used to engage the rear brakes, so the vehicle doesn't move backward or forward after parking.
The manual handbrake is quite rare in many modern cars as the industry takes a "no manual handbrake" direction.
Was this article helpful?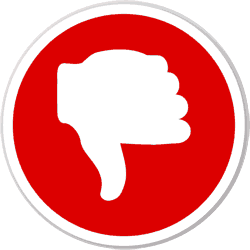 Did you find wrong information or was something missing?
We would love to hear your thoughts! (PS: We read ALL feedback)