Ford vehicles are popular for their astonishing overall performance. However, they're still one of the most recalled vehicles on the planet.
They have been recalled 7,111 times, making Ford accountable for 13.9% of all NHTSA recalls.
In this article, we discuss the most recalled Ford models.
1. Ford Mustang
The Mustang is arguably the most popular Ford model there is. It's the most coveted pony car on the market today, which makes sense since it's the first of its kind. Maybe its popularity is a major contributor to its high volume of recalls.
Let's dive deeper.
Number of Recalls
The Ford Mustang has the most recall for any Ford model. It has been recalled 738 times. Such a figure makes the Mustang responsible for a massive 10.4% of all Ford recalls.
For a brand with over 100 models, 10.4% is too much a percentage for 1 model.
This figure is so great, it means the Mustang has a lot more recalls than some car brands. Such brands include Volvo and Kia, with only 563 and 593 recalls, respectively.
The years of interest with the Mustang are the 2005 to 2014 model years. These model years make up the 5th generation Mustang and have the most recalls. In fact, the 5th generation makes up 82.65% of all Mustang recalls.
The 2005 to 2010 models all have 61 recalls each. Meanwhile, the 2011, 2013 and 2014 models have 60, 62 and 59 recalls, respectively. The 2012 model has 63 recalls, which is the highest number of recalls for any model year.
Other model years with many recalls are the 2020 and 2015 models with 24 and 21 recalls, respectively. Then the 2017 and 2016 models both have 7 recalls each. The remaining recalls are distributed among these model years below:
For 5 recalls: 1995 and 1979 models.
For 4 recalls: 1998, 1994 and 1978 models.
For 3 recalls: 2021, 2019, 2018, 1999, 1996 and 1984 models.
For 2 recalls: 2000, 1997, 1993, 1991, 1985 and 1977 models.
For 1 recall: 2022, 2004, 2003, 2001, 1992, 1986-1990, 1981, 1976, 1974, 1973, 1972, 1969, 1968 models.
These are the most common reasons for Mustang recalls.
Inflator module: Over 400 Mustang recalls are because of the inflator module. It may cause the airbag to burst during an accident.
Rearview camera: A faulty wiring system may blur the displayed images.
Cooling system: The cooling fan may have cracks when subjected to high velocities.
Related: What Are The Best & Worst Years For Ford Mustang? (Explained)
2. Ford Ranger
This is another Ford model that may have a high number of recalls because of its popularity. The Ranger is an iconic pickup truck loved by millions of people all over the world. One of its most defining advantages is its midsize feature, which makes it versatile for both hauling and regular driving.
Still, for most vehicles, high usage usually means a high number of complaints.
Number of Recalls
Ford has recalled the Ranger 714 times. This makes it the 2nd most recalled Ford model and means it accounts for 10% of all Ford recalls. Like the Mustang, Ranger recalls are concentrated on a few model years.
The 2004 to 2011 models contain the bulk of the recalls. These models make up about 82% of all Ranger recalls.
The 2010 and 2009 Ford Ranger have been recalled 77 and 76 times, respectively. These are the highest number of recalls for Ranger models.
Next in line are the 2011, 2008 and 2007 models with 74 recalls each. The 2006 and 2004 models have 72 and 70 recalls, respectively, while the 2005 model has 69 recalls.
Other models with significantly high number of recalls are the 2020 and 2021 models with 34 and 17 recalls, respectively. The 2019 and 1998 models have 7 and 6 recalls, respectively. Model years 1999, 1994 and 1983 all have 5 recalls.
Meanwhile, for 4 recalls: 2001, 2000, 1993, 1987 and 1986 models.
For 3 recalls: 2002, 1996, 1992, 1991 and 1990 models.
For 2 recalls: 1997 and 1995 models.
For 1 recall: 2003, 1989, 1988 and 1985 models.
These problems are more notorious for Ford Ranger recalls.
Airbag: The airbag can explode after being exposed to humidity for long periods.
Speed control: The speed control deactivation switch may get burned.
Tail lights: The tail lights may cease abruptly while in use.
Related: 5 Reasons The Ford Ranger Is So Popular (Explained)
3. Ford Fusion
The Ford Fusion is a lovable car to have. Although production stopped in 2020, the Fusion remains one of Ford's most classic, comfortable, luxury sedans. U.S. News describes it as having "one of the highest predicted reliability scores in the midsize car class."
That being said, unlike the Mustang and Ranger, engineers did not design the Fusion for rigorous sporting or off-road driving. Still, this swanky car has quite the number of recalls up its sleeve.
Number of Recalls
While the Fusion is the 3rd most recalled Ford model, there's a tremendous gap between the Mustang and the Ranger. It has 492 recalls to its name and makes up just 6.92% of all Ford recalls.
However, the trend continues with the Ford Fusion, as most of the recalls fall into one generation. For the Fusion, they mostly fall under the first generation.
The 2008 to 2012 model years account for about 76% of all Fusion recalls.
The 2010 model gathers the highest recalls, which stands at 79. The 2011 and 2009 models have 75 and 74 recalls, respectively. Also, the 2012 and 2008 models have 73 recalls, each of which is the least number of recalls in the lineup.
Conversely, the 2014, 2013 and 2015 models have 30, 21 and 19 recalls individually. The 2007 and 2006 models have 16 recalls each, while the 2016 model has 12 recalls.
Meanwhile, for 3 recalls: 2017 model.
For 1 recall: 2018 model.
The usual culprits for Ford Fusion recalls are explained below:
Airbags: The control module coating is susceptible to rupture. This usually occurs because of variations in temperature and humidity.
Doors: Door latches can also fracture and would cause the doors not to close properly. Sometimes, the doors may appear to be closed even when they're not.
Brakes: The brake pedal can separate from the pedal bumper. This is possible because of environmental factors such as humidity and high temperatures. The conditions cause corrosion, which ultimately leads to the separation.
Related: Ford Fusion In Snow & Winter Driving (Explained)
4. Ford E-350
The Ford E-350 is Ford's version of a van that can serve as a workhorse. It's mostly used in businesses all around the country. However, it has a low reliability rating of 2.0 out of 5.0 on RepairPal.
It also has high annual ownership costs, which can go as high as $1,142. Also, it found a spot on our list.
Number of Recalls
The Ford E-350 earned its place on this list because of its 419 recalls. This takes up about 5.9% of all Ford recalls.
Unlike the other Ford models on the list, the Ford E-350's recalls are fairly distributed between its model years. This means it's difficult to pinpoint consecutive years whereby recalls were at its peak. We've represented the recall information in a table below.
| | |
| --- | --- |
| Model year (s) | Number of recalls |
| 2021 | 39 |
| 2006 | 38 |
| 2007 | 34 |
| 2008 | 31 |
| 2009 | 26 |
| 2011 | 19 |
| 2010 | 17 |
| 2014 and 2005 | 14 |
| 2012 and 1984 | 12 |
| 1986 | 11 |
| 1985 | 10 |
| 2013, 2004 and 1999 | 9 |
| 2000, 1998, 1987 and 1983 | 8 |
| 2003 | 7 |
| 2022 | 6 |
| 2018, 2017, 2002, 1997, 1994 and 1978 | 5 |
| 2016 and 2001 | 4 |
| 2015, 1996, 1995, 1993, 1992, 1989, 1982 and 1979 | 3 |
| 1990 and 1981 | 2 |
| 1991, 1988, 1980 and 1977 | 1 |
These are the most reported reasons for Ford E-350 recalls.
Equipment: The wheelchair lift assembly may crack. Other times, a misaligned retractor assembly can alter the usual operating conditions.
Fuel system: The Compressed Natural Gas (CNG) cylinder can be displaced from its original position. This often occurs because of failing supports.
Brakes: The power steering fluid may leak out of the hose. This occurs because of a faulty connection between the pressure line and the brake unit.
5. Ford Edge
With SUVs, you can trust Ford to always deliver, and the Ford Edge is no different. As expected, its engines deliver high performance yet remain fuel efficient. There's enough cargo room which is further improved by luxurious upholstery.
Number of Recalls
The Ford Edge is the 5th most recalled Ford model. It has a whopping 393 recalls. This figure covers 5.5% of all Ford recalls.
Once more, the bulk of the recalls are within a short range of years. For the Ford Edge, these are the 2007 to 2010 model years. These models engulf about 75% of all Ford Edge recalls.
The 2007 model has 73 recalls, while the 2008, 2009 and 2010 models all have 74 recalls individually. The 2020 model follows in line with 25 recalls.
From the 2015 to 2018 models, the recall number remains a constant 12, while the 2021 model has 10 recalls.
For 4 recalls: 2019 model.
For 3 recalls: 2014, 2012 and 2011 models.
For 2 recalls: 2013 model.
Let us look at the most frequent recall reasons for the Ford Edge, shall we?
The major reasons include the airbags, brakes and Powertrain. However, we'd only talk about the Powertrain. The rear drive axle may momentarily stop functioning as designed. This seizure is usually because of insufficient lubrication in the rear drive unit.
Related: How Long Do Ford Edges Last? (8 Important Facts)
Additional Information
There are other models with a fairly high number of recalls. They include Ford F-150 with 325 recalls, Ford E-250 with 269 recalls and Ford F-350 Super Duty with 256 recalls.
These 3 models alone make up 11.95% of all Ford recalls.
Also, 2010 proved to have been a very troublesome year for Ford. The Mustang, Ranger, Fusion and Edge all have a great number of recalls for their 2010 models.
Final Thoughts
Ford has the highest number of recalls for any automaker. However, to be fair, the automaker has existed almost 120 years.
The Ford Mustang and the Ford Ranger alone make up about 20% of all Ford recalls. In line with the fact that they're widely used, they're also continually produced because of their demand.
Hence, without the Mustang and the Ranger, Ford recalls would only be about 79.6% of the current number.
This percentage makes it easy to blame the Mustang and the Ranger for Ford's massive volume of recalls. However, note that even if we reduce 20% of Ford recalls, they'll remain the automaker with the most recalls.
However, if we remove the first five most recalled models from the equation, Ford will lose the title.
Was this article helpful?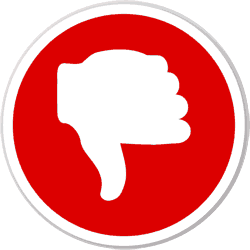 Did you find wrong information or was something missing?
We would love to hear your thoughts! (PS: We read ALL feedback)