Of course, you know the name. It's the Ford Mustang. It has been called America's favorite pony car and a majority of car lovers constantly dream of owning a Mustang. People have more than 300 nicknames for the Mustangs.
It's a favorite because of its high performance and unique engineering.
It is also the best-selling sports car in the world, with over 10 million sales made since 1964. Despite all these perks, not all the model years are ideal. That's why people prefer some Mustangs to others.
In this article, we discuss the best and worst model years of the Mustangs.
Check also: 0-60 times for all Ford Mustangs.
What Ford Mustang Years Are the Most Reliable?
Many critics complain about the overall reliability of the Mustang based on user complaints and recalls.
Still, some models are pretty remarkable for their reliability and dependability. Check them out below.
2011 Ford Mustang
The 2011 Mustang has earned quite the reputation for itself over the years. Almost everyone has a great remark about its engine and performance.
It also exhibits other splendid features which are visible in its handling, fuel economy, and safety scores.
The 2011 Mustang introduced new engines and U.S. News gave it an overall rating of 8.5 out of 10. Edmunds described it as "the best pony car on the market" and gave it a 4.8/5 rating.
The 2011 Mustang's interior is always a topic for debate because of the rear seat spacing. Many car enthusiasts, consumers, and critics have described the rear seat as "cramped".
This may very well be the only noticeable downside to the 2011 model.
It comes with a decent infotainment system relative to its production year. The also has a keyless entry system and adds standard features like adaptive cruise control to the list.
Although the 2011 Mustang has 4 recalls, it's still one of the best models you can have.
It's widely considered one of the most reliable Mustangs one can own.
2014 Ford Mustang
The 2014 Mustang marked the end of the 5th generation but continued the tradition of super powerful engines. For the performance its engine gives, it has a great fuel economy.
Its different trims all brandish different engines, including the humming 305 horsepower V6 engine, 420 horsepower V8, and 662 horsepower V8 engines.
Consumer Reports gives the 2014 Mustang a 4.5 out of 5 rating for reliability. U.S. News gives it an 8.3 overall rating, rating it 7.0 in interior and 8.8 in safety.
It has an 82/100 score in quality and reliability on J.D. Power and an 80/100 overall score. Still, on reliability, it has an impressive 83/100 score in driving experience. It also takes 2nd place on J.D. Power's list of "best midsize sporty car of 2014".
On safety, the NHTSA also ascribes a 4/5 safety rating to the 2014 Mustang. Just like the 2011 model, it also has 4 recalls and all its recalls are airbag related.
Related: Ford Mustang: 11 Facts And Statistics You Should Know
2019 Ford Mustang
It would be pretty discouraging if an S550 didn't make this list. The S550 is the 6th generation Mustang. That's why we expect improvements to be made and for reliability to be achieved.
U.S. News gives the 2019 model an 8.9 out of 10 performance rating and a 9.3 out of 10 critics' rating. It also gives it a 9.1 out of 10 safety rating and an 8.3 total rating.
The least rating being in the interior at 7.1 out of 10.
On J.D. Power, the 2019 Mustang scores 77/100 in quality and reliability and 86/100 in driving experience.
According to J.D. Power's data, the 2019 Mustang is no doubt a reliable model. Overall, it has a 79 out of 100 score.
The NHTSA gave the car a safety rating of 5 out of 5. With such a score, the Mustang no doubt passed crash tests in flying colors. It also comes with modern safety features, including pedestrian detection, blind spot monitoring, and lane keep assist.
It is pretty tough for modern vehicles to be as reliable as we'd expect them to be.
That's because electrically dependent technological systems embedded into automobiles these days are more prone to malfunction compared to their analogue predecessors.
That's why it's such a feat that the 2019 Mustang has exceptional reliability ratings.
The 2019 Ford Mustang is the 5th model year after its 2015 redesign.
Besides its superior engine, you can't go wrong with the 2019 model year. It is noteworthy that the 2019 Mustang has no V6 engine available in any of its trims.
Instead, it sports a more powerful V8 engine.
The vehicle remarkably has only 2 recalls at the time of this writing. It is also one of the few model years with less than 3 recalls.
2021 Ford Mustang
Let's start with the 76 out of 100 score the 2021 Mustang got from Consumer Reports. A score based on overall performance, including safety ratings.
Edmunds expert rating gives the 2021 Mustang a 7.9 out of 10 overall rating. Its consumer reviews are higher, with a 4.5 out of 5 rating, which translates to a 9 out of 10 rating. The consumer's ratings are based on their driving experience, transmission, interior and others.
U.S. News gives the 2021 Mustang a whopping 8.8 out of 10 overall rating and 9.3 out of 10 in safety. In performance, it rakes in 9.0 out of 10 and 7.0 out of 10 for interior.
Like the 2019 Mustang, the 2021 model also got a 5.0 out of 5.0 rating from the NHTSA. The Insurance Institute for Highway Safety also rated it "good" in front and rear crash protection.
Consumer Reports further endorsed it. There really must be something peculiar about the 2021 Mustang because now it's a must-have.
It also comes with standard safety features like:
automatic emergency braking
collision warnings
and other standard driver assistance technologies.
As with all Mustangs, the 2021 Mustang does not disappoint with its engines.
It sports high-performance yet low humming engines.
Related: 3 Most Common Problems With The Ford Mustang
Other Great Model Year
2017 was also a good year for the Mustang. It has few issues recorded on Car Complaints and has only been recalled three times.
The car has a 3 out of 5 rating for reliability on Consumer Reports.
What Ford Mustang Years Should You Avoid?
These are the model years that are most susceptible to develop problems after a period:
2015 Ford Mustang
The S550 marked the beginning of a new generation. However, with a redesign and supposed improvements came new heart-racing problems involving the powertrain.
Car Complaints gave the powertrain problem a 10.0 severity ratin,g which translates to "really awful".
The average mileage of occurrence was at 21,304 miles.
Drivers have complained of unstable gears which can easily cause the car to jerk while driving. This can also cause accidents on highways, putting lives at risk.
Repair costs and replacement parts are not cheap or easy to come by either. Besides the incessant jerking, it is also known that the driveshaft vibrates on certain 2015 models.
Consumer Reports gave it a 1 out of 5 rating for reliability. It also found itself on the organization's list of "Used Cars to Avoid Buying".
If you decide to opt for a used 2015 Mustang, go with your auto mechanic and check for warning signs.
Inspect the body of the car thoroughly for signs of rust. Make sure you give the underbody of the car special attention.
Test run the car and check the engine health, and inspect if they have ever replaced the brakes. Consider the likelihood that you may need to replace it again if it develops the fault for the second time.
2016 Ford Mustang
2016 was an improvement on the S550.
Like its immediate predecessor, it has a spot on Consumer Reports' list of "Used Cars to Avoid Buying".
The 2016 model also suffers drivetrain problems, which often lead to an alarming vibration while driving. The average mileage of occurrence is about 500 miles and it has a 7.6 severity rating from Car Complaints.
In manual transmissions, it is possible for the clutch to malfunction without warning. This would no doubt lead to an inability to switch gears and can be a potential cause of accidents. The average mileage this occurred was about 14,830 miles.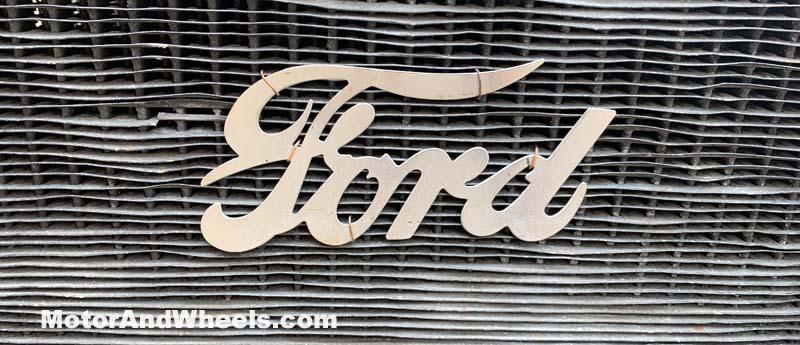 The 2016 model year's engine is often another cause for alarm. Sometimes, it loses power while driving.
This malfunction typically occurs before the car gets to 15,000 miles.
Drivers reported their cars would suddenly go off while driving and would not always come back on.
Other drivers reported only a loss of power while the engine was ironically still running. While this may sometimes be temporary, it is disturbing.
Car Complaints give it a 9.2 severity rating which interprets to "really awful".
If you must buy a 2016 Mustang, ensure you check the mileage on the car you intend to buy. It could be past the average mileage of occurrence for the aforementioned problems. In such a scenario, it may mean the car is not likely going to develop any of such problems.
2018 Ford Mustang
Many followers of the Mustang know the 2018 model year to be one of the least reliable Mustangs you can find. It, like the aforementioned models, has a 1 out of 5 rating for reliability from Consumer Reports.
It is the 3rd model year on Consumer Reports' list of "Used Cars to Avoid Buying".
This makes it the 3rd model from the 6th generation to appear on the list.
The car's engine problems are so bad that its severity rating is 10.0 on Car Complaints. From the NHTSA complaints filed, this problem has led to a crash resulting in injuries. Engine malfunction begins at about 8,000 miles.
The engine may lose power or cause the car to jerk while shifting gears.
It could even make loud, disturbing noises when driving at average speeds.
We wouldn't recommend the 2018 model.
Related: How Long Do Ford Mustangs Last? (8 Important Facts)
Other Years You Should Avoid
Car Complaints have recorded too many complaints for the 2006 model.
They also describe the 2010 model as the "worst model year for the Mustang".
What Are Some Typical Problems with Ford Mustang Cars?
These problems mentioned below stand out and are reported often.
Corrosion on the hood (worst complaint on Car Complaints)
Faulty mass airflow sensor
Gasket leaks
Unpleasantly smelling coolant
Go Back: See best and worst years for all ford models.
Was this article helpful?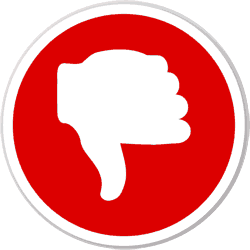 Did you find wrong information or was something missing?
We would love to hear your thoughts! (PS: We read ALL feedback)
ⓘ  The information in this article is based on data from National Highway Traffic Safety Administration (NHTSA) recall reports, consumer complaints submitted to the NHTSA, reliability ratings from J.D. Power, auto review and rating sites such as Edmunds, specialist forums, etc. We analyzed this data to provide insights into the best and worst years for these vehicle models.
---