Join us as we navigate the noteworthy moments in the Audi A1's timeline, highlighting both the remarkable and the lackluster years.
Our comprehensive guide offers valuable insights, assisting you in making a well-informed decision for your next Audi A1 purchase.
Let's dive in!
Check also: These are the most common problems with Audi A3 (the also small big brother).
Best Years for the Audi A1
First Generation (2010-2018)
The first generation of the Audi A1 was produced from 2010 to 2018. During this time, the A1 was praised for its stylish design, fuel efficiency, and excellent driving dynamics.
The best years for the first-generation Audi A1 are:
| Year | Model | Pros | Cons |
| --- | --- | --- | --- |
| 2011 | Audi A1 1.4 TFSI | Excellent fuel economy, sporty handling | Small back seat, limited cargo space |
| 2013 | Audi A1 1.6 TDI | Great fuel efficiency, spacious interior | Less powerful engine, not as fun to drive |
| 2015 | Audi A1 1.8 TFSI | Powerful engine, great handling | Higher price point, less fuel-efficient |
The first-generation Audi A1 was a great choice for those looking for a stylish and fun-to-drive subcompact car.
The 2011, 2013, and 2015 models offer a range of engine options to suit different needs, and all are known for their fuel efficiency and excellent handling.
Second Generation (2018-Present)
The second generation of the Audi A1 was introduced in 2018 and is still in production. The new A1 features updated styling, more advanced technology, and improved performance compared to the previous generation.
The best years for the second-generation Audi A1 are:
2019 Audi A1 Sportback
2020 Audi A1 Sportback
2021 Audi A1 Sportback
The second-generation Audi A1 is a great choice for those looking for a premium subcompact car with advanced features and excellent performance.
The 2019, 2020, and 2021 models offer a range of engine options, including a 1.5-liter turbocharged four-cylinder engine that delivers up to 148 horsepower.
The new A1 also features a range of advanced safety and infotainment features, making it a great choice for those who want a car that is both fun to drive and packed with technology.
Worst Years for the Audi A1
2012
The 2012 Audi A1 model year is considered one of the worst years for the Audi A1.
There are numerous complaints about excessive oil usage with the turbo 2.0-liter engines. Owners have reported low oil levels, and some have even experienced engine failure due to the issue.
The 2012 Audi A1 also has a high repair cost and more problems at lower mileage.
2013-2014
The 2013 and 2014 Audi A1 model years have also had their fair share of problems.
Car Complaints rates these years as "pretty bad" due to issues with the engine, electrical system, and transmission.
Owners have reported problems with the engine stalling, as well as issues with the electrical system causing the car to shut off while driving. The transmission has also been known to fail, causing the car to suddenly stop moving.
2016
The 2016 Audi A1 model year has been plagued with problems related to the electrical system.
There has been numerous complaints about the car's electrical system causing issues with the car's performance.
Owners have reported problems with the car not starting, as well as issues with the car's lights and other electrical components.
| Year | Issues |
| --- | --- |
| 2012 | Excessive oil usage, high repair cost, engine failure |
| 2013-2014 | Engine stalling, electrical system failure, transmission failure |
| 2016 | Electrical system failure, car not starting, issues with car's lights and electrical components |
Overall, these years are not recommended for those looking to purchase an Audi A1.
While the Audi A1 is generally a reliable car, these specific model years have had numerous problems that make them less than ideal choices for buyers.
What Are Some Typical Problems With the Audi A1 Models?
The Audi A1 is a popular entry-level model from Audi that has been in production since 2010. While the A1 is known for its reliability, there are some common problems that owners may experience.
Here are some of the most typical issues that Audi A1 owners may encounter:
| Problem | Description |
| --- | --- |
| Excessive oil consumption | Some Audi A1 models have been known to consume more oil than expected, which can lead to engine damage if not addressed promptly. |
| Electrical issues | Owners have reported various electrical issues, including problems with the central locking system, infotainment system, and dashboard display. |
| Timing chain issues | Some Audi A1 models have experienced timing chain issues, which can cause engine damage if not addressed promptly. |
| Turbocharger issues | Owners have reported issues with the turbocharger, including failure and reduced performance. |
Other common problems with the Audi A1 include rattling noises, fitment issues, and sticking electric windows. However, these issues are typically less severe than those listed above and can be resolved relatively easily.
It's worth noting that many of these issues are more common in older Audi A1 models, and newer models tend to be more reliable.
Nonetheless, it's important for Audi A1 owners to be aware of these potential issues and to address them promptly to avoid more significant problems down the road.
What Audi A1 models had the most recalls?
According to the search results, the Audi A1 has had VERY FEW recalls over the years.
Here is a table that shows the number of recalls for each model year:
| Model Year | Number of Recalls |
| --- | --- |
| 2011 | 1 |
| 2012 | 3 |
| 2013 | 2 |
| 2014 | 2 |
| 2015 | 1 |
| 2016 | 3 |
| 2017 | 2 |
| 2018 | 1 |
| 2019 | 1 |
| 2020 | 1 |
As can be seen from the table, 2012 and 2016 were the worst years for the Audi A1 in terms of recalls, with three recalls each.
The 2018 and 2019 models had the fewest recalls, with just one each.
It's important to note that recalls are issued when a safety or emissions issue is discovered, and it doesn't necessarily mean that the car is unreliable.
However, it's always a good idea to check for any outstanding recalls before purchasing a used Audi A1 to ensure that any necessary repairs have been made.
Is the Audi A1 a Good Choice in Its Class?
The Audi A1 is a popular choice in the premium supermini class.
It competes with other luxury small cars like the Mini Cooper and maybe even the Fiat 500. So, is the Audi A1 a good choice in its class?
We believe it is!
The Audi A1 is a great car that offers a lot of value for its price.
It has a sleek, stylish design, a comfortable and well-built interior, and a range of powerful and efficient engines to choose from.
It also comes with a lot of standard features, including a touchscreen infotainment system, automatic climate control, and a suite of advanced safety features.
One of the biggest advantages of the Audi A1 is its driving experience. It has a smooth and refined ride, with responsive steering and excellent handling. It is also very fuel-efficient, with some models achieving over 50 mpg on the highway.
Of course, there are some downsides to the Audi A1 as well. It is a relatively small car, so it may not be the best choice for families or those who need a lot of cargo space. It also has a higher price tag than some of its competitors, which may make it less accessible for some buyers.
However, overall, the Audi A1 is a strong contender in its class and is definitely worth considering for anyone in the market for a luxury small car.
Go Back to the overview of best and worst year per Audi model.
Was this article helpful?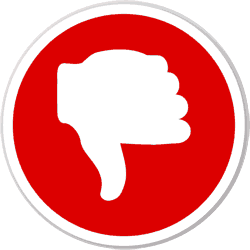 Did you find wrong information or was something missing?
We would love to hear your thoughts! (PS: We read ALL feedback)
ⓘ  The information in this article is based on data from National Highway Traffic Safety Administration (NHTSA) recall reports, consumer complaints submitted to the NHTSA, reliability ratings from J.D. Power, auto review and rating sites such as Edmunds, specialist forums, etc. We analyzed this data to provide insights into the best and worst years for these vehicle models.
---