A lot of cars are currently in production, and since the 21st century, it has been one new technology or the other every year.
While it is undeniable that these new technologies have launched vehicles into new levels of efficiency, safety, and comfort, they can also cause quite the headache.
We understand that there are car owners and drivers who would rather drive the traditional way. This means not having to bother about working one's way through the controls and having to press myriads of buttons every time.
To support this valid concern, we have put together a list of popular cars that promise straightforwardness and easy-to-use controls.
1. Nissan Frontier
The Nissan Frontier makes this list for one simple reason- it has old features. New models of the Nissan Frontier still maintain a design dating back to 2005 with excellent features, including a 4.0-liter 6-cylinder engine and a 5-speed manual transmission.
Its Crew Cab S variant is a vintage workhorse with cloth seats that you can adjust manually. The Base S variant also comes with a 4-cylinder engine, and its major selling point is its affordability.
Besides a touchscreen display, backup camera, and Bluetooth connectivity, the Nissan Frontier is pretty plain and perfect for technophobes.
2. Ram 1500 Classic Tradesman
Ram is very particular about catering to the taste of customers with a liking for previous-generation trucks. These trucks are available as part of its Classic lineup, and the Ram 1500 Classic Tradesman is often considered the most popular of the Ram Classics.
The Ram 1500 Classic Tradesman features a Pentastar V6 engine and a Torqueflite 8-speed auto connected masterfully to the rear axle. On the exterior, there are no sleek technology packages, and the best you'll get in that regard is a vintage stereo with Bluetooth capability.
That's as simple as it gets, right?
Related: How Long Do Dodge Ram 1500s Last? (9 Questions Answered)
3. Mazda MX-5
Some might question the Mazda MX-5's place on the list due to its long list of technological features, like every other modern car. However, while this is a valid objection, the Mazda MX-5, in all of its technological elegance, has a simple feel to it.
Like most other modern cars, it has a touchscreen, power steering, and the likes. Mazda adeptly balances these features out with the absence of an adaptive suspension; it also features a simple 6-speed manual transmission.
Ultimately, the Mazda MX-5 is a modern car that also values simple drivability, which is why it earns a spot on this list. If you are the "simple driving" type of car owner, we advise that you consider copping the Mazda MX-5.
Please also read our article about the best and worst years for the Mazda MX-5.
4. Nissan 370Z
Nissan is one of the few brands in the world that keep production running for a vehicle way beyond the expected or traditional lifespan of a generation. While this has impacted the sales negatively a bit, it speaks to the quality of Nissan chassis and engines.
A great example of this is the Nissan 370Z, which has notably outlived multiple generations of some other cars in its class, including the Chevy Corvette. It sports a sturdy 3.7-liter V6 engine (VQ series) as well as a reliable manual transmission.
Its interior lacks all the bells and whistles you'd expect in a modern car. As a matter of fact, you'd have to set your sights on the top trim to even get a Bluetooth option. As it stands, you won't find a lot of better low-tech car options than the Nissan 370Z.
5. Toyota 4Runner SR5
Recently, the Toyota 4Runner finally got a bunch of modern updates, and this was even extended to its base SR5 variant. This includes the Toyota Safety Sense that comes with a handful of driver assistance features and a bigger 8.0-inch touchscreen.
However, the Toyota 4Runner SR5 still doesn't have a keyless entry feature, push-button start, and a host of other common features. It promises simplicity and also doesn't let up on reliability with its efficient engine and 5-speed auto transmission.
All of that explains why we consider the Toyota 4Runner SR5 a good buy for car owners who fancy low-tech vehicles.
Related: 3 Most Common Problems With Toyota 4Runner (Explained)
6. Nissan Versa Sedan
The Nissan Versa is one of the most low-tech vehicles still in production. With the Versa Sedan, you get a 5-speed manual transmission, great engine, basic chassis, as well as seats and wheels with no bells and whistles.
A 7-inch touchscreen and a rear-view camera are perhaps the closest thing to flashy tech features on the Nissan Versa. Outside those, the Versa Sedan reeks of simplicity and delightful plainness, and it is the perfect car for a simple driver looking for a simple ride.
Another Nissan with a simple design technology-wise is the Almera. For more on this, please read our article about the best and worst years for the Nissan Almera.
7. Jeep Wrangler Sport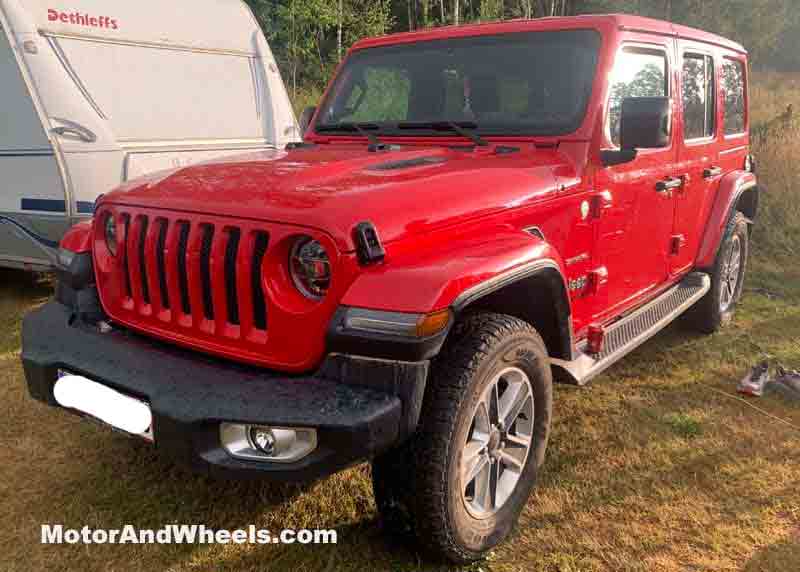 The Jeep Wrangler has a cult following of its own, and lots of car owners are enamored with its ruggedness, quality, and reliability. If you are one of those people, but you'd rather have a model without the bells and whistles, the base Sport model is your best shot.
You get the sweet option of Wrangler variants without so much as an air conditioning system, power locks, etc. You can also have the roof removed manually, have the doors taken off and just enjoy a great off-road experience like it's 1982.
Base models of the Jeep Wrangler Sport are great fits for drivers who fancy tech-free driving expeditions.
8. Chevrolet Spark LS
The Chevrolet Spark LS costs less than $20,000, and for that amount, you can't expect to get much from it. While that may discourage some car owners who fancy the newest tech features, it is great news for technophobes and tech minimalists, if you will.
Its base model comes with an easy-to-use infotainment system with Apple CarPlay and Android Auto. That doesn't hurt 'cos everyone has a phone, even technophobes, right? Here's the interesting part- the Chevy Spark LS has no power door locks, power steering, cruise control, heated seats, and even steering controls.
You don't even get a remote keyless entry system; just a simple car with no distractions and complications.
Related: 11 Chevrolet Spark Facts & Statistics You Should Know
9. Dodge Challenger SXT
The Dodge Challenger SXT is one of those cars that makes you feel like you are in a throwback simulation. It has a retro design and sports a great interior and capable engines.
With the Dodge Challenger SXT, you get a rear-view camera, power-adjustable driver's seat, cloth upholstery, and an exquisite infotainment system. Besides those, everything else screams simplicity- a V6 engine, 8-speed automatic transmission, and a vintage exterior styling.
You can also decide whether you want to take an extra step and add the Apple CarPlay and Android Auto. Ultimately, the Dodge Challenger SXT is one of the simplest modern cars you could lay your hands on.
10. Ford F-150 XL
The Ford F-150 XL is primarily a work-horse, and it has earned the trust of millions of customers. Its potent engines, stellar safety ratings, and impressive towing/hauling capabilities keep it in the "best pickup truck" conversation.
Its base model sports an AM/FM radio, rearview camera, and several safety features. Many other techy features, including power windows, vinyl upholstery, amongst others, are optional and can be avoided by technophobes.
So, if you need a truck without the bells and whistles, the Ford F-150 XL should be one of your considerations.
Was this article helpful?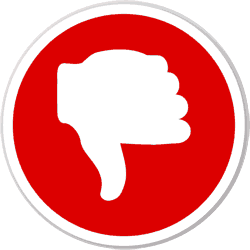 Did you find wrong information or was something missing?
We would love to hear your thoughts! (PS: We read ALL feedback)