The Dodge Ram 1500 is a full-size pickup truck that debuted in 1981 for its first generation. It is currently in its fifth generation and has received consistent acclamation as one of the best trucks on the market.
Ram pickup trucks have received the coveted MotorTrend's "Truck Of The Year" Award eight times. The Ram 1500 is also named 1st on U.S. News' List of Best Full-size pickup trucks.
Check also our list of most common issues with the Dodge Ram 1500.
Standout features include an enormously powerful engine, an extremely comfortable interior, and a user-friendly cabin control system.
In this article, we'll be examining the Ram 1500's durability with comparisons, estimations, and tips.
Here is the short answer to how long the Dodge Ram 1500 lasts:
The Dodge Ram 1500 can last for as long as 300,000 miles with regular maintenance. Assuming you drive 15,000 miles every year, that's 20 solid years. To achieve this eye-watering odometer reading, you have to take proper care of the truck.
How Many Miles Can You Expect from a Dodge Ram 1500?
Dodge vehicles have always been known for their ruggedness. So, it was no surprise when we browsed through a number of Ram 1500 forums and found owners who have logged 300,000 miles.
With proper maintenance, you should get at least 250,000 miles on your Ram 1500, and that's if you are unlucky. Most Ram 1500 models will go beyond 300,000 miles as long as you maintain them dutifully.
Check here to learn about the best and worst years for the Ram 1500.
How Soon Should You Expect Rust on a Dodge Ram 1500?
There are several claims that Ram trucks are more susceptible to rust than other trucks. On CarComplaints, excessive rust was one of the most reported problems of the 2006 Ram 1500.
Also, Dodge recalled about 300,000 trucks from the 2009 to 2012 model years due to rust-related issues. However, our research shows that newer Ram 1500 models have much lesser rust problems.
Generally, long-term owners on Ram forums advise annual rust-proofing and undercoating as a precaution.
These precautions are especially important for Ram 1500 owners who live in salt-belt areas.
How Long Do Dodge Ram 1500s Last Compared to Similar Trucks?
The Dodge Ram 1500 exists in the market alongside formidable competitors.
We are going to be examining how the Ram 1500 stacks up against a few of its competitors in terms of durability.
Dodge Ram 1500 Vs. Ford F-150
The Ford F-150 truck has been around since 1975. It rivals the Ram 1500 in the full-size pickup segment and boasts a vibrant engine and huge towing capacity.
For several decades, the F-150 has been the highest-selling full-size pickup truck in the U.S., and its longevity, practicality, and reliability are probably reasons for its popularity.
Both the Dodge Ram 1500 and Ford F-150 can last for 300,000 miles or more with proper care and maintenance.
Also, both vehicles have incredible sturdiness and excellent reliability ratings. In terms of longevity, our verdict is, they are equal and will last around the same time.
Make sure to also read our article about how long the Ford F-150 lasts.
Dodge Ram 1500 Vs. Chevrolet Silverado 1500
The Chevrolet Silverado is one of the most reliable full-size pickup trucks on the market right now. That has been the case for years on end, making it one of the Ram 1500's biggest rivals.
The Chevrolet Silverado, in addition to its impressive overall quality, has a life expectancy of up to 300,000 miles.
While the Dodge Ram 1500 has slightly better overall ratings, both vehicles are of equal strength when it comes to durability. However, getting such staggering numbers out of the vehicles depends on how much premium owners place on maintenance.
Please also read our article about how long the Chevrolet Silverado last. 
Dodge Ram 1500 Vs. GMC Sierra 1500
With five potent power train options and an outstanding interior, amongst other features, the GMC Sierra 1500 is an elite full-size pickup truck.
It's up there with the Dodge Ram 1500 as one of the best and most reliable pickup trucks around.
The GMC Sierra 1500 is also one of the longest-lasting trucks around. With proper maintenance, you can expect the truck to go well beyond 300,000 miles. It will last around the same time as the Dodge Ram 1500. Only that the Ram 1500 has better reception amongst critics and regular owners.
How Reliable Is a Dodge Ram 1500?
The Dodge Ram 1500 is one of the most reliable full-size pickup trucks in its class. On RepairPal, it notched a reliability rating of 3.5 out of 5.0 and ranked 4th on its list of 17 most reliable trucks.
J.D. Power gives it a reliability score of 85 out of 100, placing it comfortably among the most reliable trucks of its kind.
U.S. News places the Dodge Ram 1500 atop its full-size pickup rankings ahead of the Ford F-150 and Chevrolet Silverado 1500.
The Dodge Ram 1500 is a very reliable pickup truck by all available standards. However, criticisms range from its relatively lackluster off-road capabilities to an unimpressive baseline engine. As a whole, the Ram 1500 is an excellent truck, and reliability is one of its strong suits.
Quickly scan our article that talks about How Long Do Dodge Durangos Last?
The Best and Worst Years for Dodge Ram 1500
Vehicles are often defined by their consistency over the years. While it would be correct to say that the Ram 1500 has been consistently great, some model years have been particularly subpar.
On CarComplaints, the 2002 Ram 1500 received the most complaints, with 563. Problems ranged from engine noises to dashboard cracks.
On Carproblemzoo, the Dodge Ram 1500 has about 12,459 reported problems across the 1996-2015 model years. The 2005 Ram 1500 has the most reported problems, with 1,506 problems. It is followed by the 2003 Ram 1500, with 1,262 and the 2004 model, with 1,211.
We observed that newer models of the Ram 1500 received the fewest complaints on Carproblemzoo. The 2015 model has the fewest with 11, and the 2014 model is next in line with 114. Every model year from 2010 currently has less than 300 complaints, which is relatively great.
On cars.com, the 2020 and 2021 models received the highest ratings with 4.8 from a combined 290 reviews. Most notably, every Ram 1500 model since 2012 has a 4.6 rating or above, indicating consistent reliability and consumer satisfaction.
The 2020 model also has the fewest complaints so far on CarComplaints, making it perhaps the most reliable Ram 1500 model.
Also read our article about how long the Toyota Tundra lasts. 
What About Recalls for These Models?
The Dodge Ram 1500 has been recalled a number of times over the years for myriads of systemic issues.
Below is a list featuring the total number of recalls for some Ram 1500 model years:
2000: 5
2001: 3
2002: 6
2003: 5
2004: 8
2005: 7
2006: 12
2007: 7
2008: 8
2009: 2
2012: 7
2013: 14
2014: 20
2015: 21
2016: 17
2017: 12
2018: 12
2019: 27
2020: 10
:2021: 2
The 2019 model has the highest number of recalls with a whopping 27. The 2014 and 2015 models follow with 20 and 21, respectively.
You can see a list of problems with the Ram 1500 models here.
Dodge Ram 1500 Model Year List
Below is a list of model years across five generations of the Dodge Ram 1500:
First Generation (1981-1993 Dodge Ram 1500)
Second Generation (1994-2001 Dodge Ram 1500)
Third Generation (2002-2008 Dodge Ram 1500)
Fourth Generation (2009-2018 Dodge Ram 1500)
Fifth Generation (2019-Present Dodge Ram 1500)
Are Dodge Ram 1500s Expensive to Maintain?
According to RepairPal, the annual maintenance cost of a Dodge Ram 1500 is $691. That is very cheap compared to the average of $936 for full-size pickup trucks. However, it is a little more expensive than the $652 average for all vehicle models.
The Ram 1500 is also less expensive to maintain than competitors like the Ford F-150 ($788) and GMC Sierra 1500 ($727).
Please note that maintenance could cost way higher depending on the number and severity of issues in a particular year.
Here are few facts on out article that talks about How Long Do Dodge Journeys Last?
How Long Do the Brakes Last?
The Ram 1500's brakes usually last between 30,000 to 70,000 miles. It all depends on your driving habits and how often you have to use the brakes.
For instance, if you often drive in traffic, you'll have to use your brakes more times than usual, which could wear it out faster.
How Long Do the Batteries Last?
Batteries on the Dodge Ram 1500 last between three to five years. This can depend on factors like driving habits, environment, and the prevalent weather in your area.
How Long Do the Tires Last?
Ram 1500 tires can last between 50,000 to 60,000 miles. Your tires could also wear out before hitting those numbers, depending on your driving habits and road conditions.
Aggressive driving puts a lot of strain on your tires and may require you to change them more frequently. Also, if you drive off-road, you might need to inspect your tires every other day.
One of the most important tips to help your tires last longer is tire rotation. 
How Long Do the Transmissions Last?
The Ram 1500 transmissions can last between 150,000 to 300,000 miles. It all depends on the driver and their maintenance and driving habits.
How Long Do the Spark Plugs Last?
Spark Plugs don't have a preset life expectancy. Some last as long as 100,000 miles, while others may need replacement after 30,000 miles. We advise inspecting your spark plugs every 10,000 miles and replacing them every 30,000 miles.
What About Insurance Cost?
A solid insurance plan for the Ram 1500 costs $1,527 per year, according to Car Edge. Insuraviz, on the other hand, estimates an average annual insurance cost of $1,646 for the Ram 1500.
We would like you to note that these costs vary, depending on your state and preferred insurer's rates.
Tips To Prolong the Life of Your Dodge Ram 1500
Below are some tips that could help your Ram 1500 stay on the road for much longer:
Embrace calm and cautious driving
Have a maintenance plan for your truck
Wash the truck regularly
Carry out routine inspections
The RAM 1500 trucks really are incredible machines. They offer lots of cargo space and strong engines to help you pull heavy stuff. Check our guide to cargo space in each Ram 1500 model and generation here.
Resources
Ram 1500 Reliability – 2021 Ratings | RepairPal
Was this article helpful?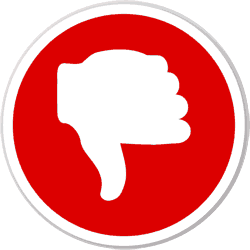 Did you find wrong information or was something missing?
We would love to hear your thoughts! (PS: We read ALL feedback)