The Honda 919, called the Hornet 900 in Europe, was a straightforward streetfighter that roots back to the first-gen CB900F that dominated from '79-'83 with its naked cafe style and accessibility. 
The second generation, which was available from 2002 through 2007 as the Hornet 900 in Europe and the 919 in North America, was Honda's attempt to crack into the emergent naked/standard market.
Until the launch of the fabled CB1000R wiped it out of production, the Honda 919 was a fun and extremely reliable street ripper, though no bike is perfect. What were the common problems with the Honda 919?
The forums are buzzing with Hornet Feedback—stay tuned and we'll sting you with the deets!
1. Automatic Cam Chain Tensioner Fails
One of the most common complaints among Honda 919 owners is the prompt wear and tear of the streetfighter's Cam Chain Tensioner.
Unlike some of the manually adjustable tensioners used on other makes and models, various early 2000s Honda models, including the 919, stocked a tensioner designed to adjust itself automatically during use. 
First things first—let's consider how a Cam Chain Tensioner works on a Honda 919: 
Your Honda Hornet/919's timing chain links its engine crankshaft and its camshafts, so they spin in a powerful unison with each other, counterbalancing the timing between the pistons and valves, so the motor operates in harmony. 
As its name implies, the Cam Chain Tensioner is a component engineered to keep the timing chain at its spec tension. 
As we mentioned earlier, while some bikes utilize a manually adjustable CCT, the 919 used an automatic tensioner.
A properly functioning automatic tensioner is convenient, sure; if an auto-cam chain tensioner fails to tighten the chain automatically like it's supposed to, it's essentially useless. 
When loosened, the chain slaps around, giving it the potential to cause some damage to components in its proximity and causing an obnoxious rattle in the process. 
Solutions for a Failing OEM Automatic Hydraulic Cam Chain Tensioner on a Honda 919:
Here're ways to resolve a failing CCT on a Honda 919:
Various aftermarket Cam Chain Tensioners are engineered to replace the factory hydraulic part.
While your 919 came equipped with an auto-adjusting CCT, you can eliminate any possible issues by installing a manual adjuster.
You can 86 any chain slack and slapping using a manually adjustable CCT to set the timing chain tension at a standard spec throughout the RPM range.
Multiple Honda-literate mechanics I know consider a manual CCT to be safer, more reliable, and more responsive since the valve timing will always be accurate and proper.
It's essential to research to ensure you get a Tensioner that fits your 919 and to make sure it's fabbed from a quality alloy, so you don't have to worry about threads backing out or stripping.
Not to mention, a quality aftermarket CCT likely weighs a fraction of the OEM hydraulic chain adjuster.
When the 919 was in production, Honda's factory hydraulic tensioners relied on engine oil pressure to maintain the correct tension of the timing chain.
As riders ripped their streetfighters at high RPMs, the tensioners became too tight and created excessive premature wear. It didn't stop at acceleration, either—hard throttle lifts during deceleration could cause the bike's motor to drop in oil pressure, causing the cams to shoot out of proper time.
I've heard mechanics and riders alike claim that altering oil pressure conditions could result in broken pistons and bent valves. If left unchecked, this could lead to a complete valve train failure.
A quality aftermarket manual Cam Chain Tensioner should come with detailed installation instructions. If your research only brings you doubt, hit up your trusted Honda tech to find out what Cam Chain Tensioner is right for your 919; I'm sure they'll be happy to suggest a few favorites and to slap it on for you when it arrives. 
2. Suspension Not Adjustable (Pre-2004 Models)
Another matter frequently discussed in the owner forums is the 919's suspension; it's non-adjustable. 
While the Honda CB900 Hornet/919's cartridge fork and remote-reservoir shocks are Honda-quality engineered and fabricated through and through, the naked-bike standard tends to be a stock field-adjustable suspension package for a more versatile riding style. 
That said, the factory components did work great for what they were intended to do—this is more of a common complaint indicative of a matter of taste than it is a problem.
Honda's applied damping settings are practical for the 919's overall setup.
Lighter riders note that the stock shocks handle great in the twisties, but it's just too stiff on the highway.
Heavier riders found the factory package efficient on the freeway but too soft for serious streetfighting. 
In short, it's not that the suspension the 919s rolled out the factory door with was poor quality or failed to do its job; quite the contrary. But naked street ripping motorbikes have come a long way since the heyday of the 919; a non-adjustable suspension can make riders reluctant to embrace the sportier sie of standard bike riding. 
Related: 4 Most-Common Problems With Honda CBR650F
3. Not Equipped for Long Highway Rides
Honda designed the 919 to be a naked, city-street ripper. 
That said, some of the streetfighting strangers I encountered online think that the de-tuned motor it borrows from the race-ready Honda CBR900RR should be able to handle the highway better than it does. 
The liquid-cooled, straight-four motor is more than equipped to handle the task roasting up a highway, but the seat is uncomfortable after a while. More importantly, the bike bars and pegs tend to shake after 80 mph. 
The seat position is standard for a naked bike, and the seat itself is relatively comfortable. 
For long rips, though, the seat is a bit hard, and its forward favoring ergonomics immobilizes the rider a bit more than is comfortable on the open freeway.
And while the city streetfighter's classic mirrors give the rider an acceptable rear-view, they don't provide highway-level visibility.
But it's not a sport-tourer; classic mirrors are expected on a commuting-focused standard bike like the 919. 
More than anything else, it's the speed vibration in the handlebar and footpegs at 5000 rpm, right when you hit 80 mph that makes the Honda 919 less than ideal for lengthy high-speed rides on the open road.
Related: How Long Do Honda Hornets Last? 4 Examples
4. Regulator/Rectifiers are Undependable 
For every two mechanically savvy self-proclaimed bike experts who praise Honda for their reliability, there's a third who can't wait to point out how, in the 90's-early 2000s, Honda's Regulator/Rectifiers were known to burn out early. 
The 919 was assembled during that plagued period, though R/R failures aren't nearly as widespread on the 919 as they seem to be as some of the other Hondas of their day.
Still, one of the common problems we've encountered 919 owners expressing indicates at least a few of the faulty Regulator/Rectifiers made their way onto the 919cc Hornet. 
What Is a Regulator/Rectifier?
 Like most bikes, the 919 charges its battery through an electronics system. That system almost always includes a Regulator/Rectifier (R/R). The R/R regulates and rectifies voltage by converting AC power into DC power and holding the DC power under 14.5 volts before routing it to charge the battery.
Like any other motorcycle part, all Regulator/Rectifiers wear out, eventually. 
The complaint is that (on affected units) 919's burns out early due to heat.
Honda's in-line 4-cylinder engine design is famous for being reliable. 
It's employed by many bikes, including the 919, liquid-cooled for a reason: the motor gets hot. 
Until recently, Honda's R/Rs weren't up to handling the heat generated inside the sealed motor. The proximity of the R/R to the streetfighter's engine made it susceptible to early failure.
The only way to fix a failing R/R on any bike is to replace it with a new one. Aftermarket options handle heat better than the factory R/Rs Honda equipped the 919.
Do some research, and you'll find a high-quality alternative that might even cost you less than an OEM replacement, though Honda's factory R/R's have made significant improvements since the days of the 919.
Related: 6 Most-Common Problems With The Honda Hornet
General Pros and Cons for the Honda 919
Here are some pros and cons of the Honda 919:
Pros
Fuel efficiency of engine design provides 200+ commuting miles out of one 5-gallon tank of fuel.
Handles and curve-carves with razor precision thanks being a lighter package than its 900cc naked competitiors.
The 919 hits the street with 103 horse-power thanks to its motor, a fuel-injected de-tuned version of the CBR900RR, upgraded with four cams and a 36mm throttle body.
Less wear and tear on engine components than higher revving engine thanks to a tuning that tapers at 7k RPMs.
Honda-level reliability and longevity.
Cons
Automatic Cam Chain Tensioner Fails
Suspension Not Adjustable (Pre-2004 Models)
Not Equipped for Long Highway Rides
Regulator/Rectifiers are Undependable 
What Do the Reviews Say?
Commuting on the CB900 can be summed up in one word: fun. It's easy to tell who rode in on the 919, as he has the grin of the cat that's eaten the canary-he knows he's been a bad boy, but just can't resist. How can a bike make the daily grind fun? Well, for starters, the Honda makes it so darned, well…easy. Push the starter button, and you're ready to roll. There's a throttle-body-mounted fast idle knob, but we never needed it, even on mornings with temps in the 40-degree F. range. With the bike running, you can ride away now. The 919's injection is crisp, the clutch and transmission light, and the steering neutral and precise at low speeds. Threading through traffic is a breeze, as the 919's handlebar is narrow for a standard bike but still gives lots of leverage over the bike's 485 pounds of well-centralized mass. The wheelbase is actually quite long (almost equal to the ZRX, in fact) but the bike acts like it's at least two inches shorter. At real low rpms, the fuel injection can be a bit lurchy, and you'll find yourself using the clutch a bit more often.

The fun part is mostly due to the CB's engine, though. The bottom-end punch is super-strong for the modest 919cc, but mix that with the bike's weight and this thing leaves a stop like a scared rabbit. If you're feeling brazen, it's a simple matter to be a bit careless with the throttle and loft the front end when you cross the crown of an intersection, but we don't condone that kind of behavior. The sound-intake and exhaust-further eggs you on, almost like the bike is taunting you.

Source: https://www.cycleworld.com/sport-rider/back-in-black-honda-919-road-test/
Wht's the Resale Value of a Honda 919?
| | | |
| --- | --- | --- |
| Year | Milege | Price |
| 2007 | 24,093 | $4,399 |
| 2007 | 49,970 | $5,000 |
| 2002 | 14,000 | $3,700 |
| 2006 | 6,596 | $4,700 |
| 2006 | 5,284 | $3,999 |
Sources:
Back In Black: Honda 919 Road Test | cycleworld.com
Was this article helpful?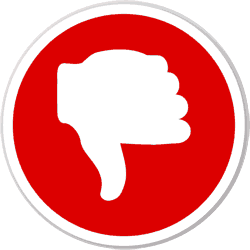 Did you find wrong information or was something missing?
We would love to hear your thoughts! (PS: We read ALL feedback)
ⓘ  The information in this article is based on data from National Highway Traffic Safety Administration (NHTSA) recall reports, consumer complaints submitted to the NHTSA, reliability ratings from J.D. Power, auto review and rating sites such as Edmunds, specialist forums, etc. We analyzed this data to provide insights into the best and worst years for these vehicle models.
---