In 1997, Honda Motorcycle Japan launched the VT400, a replica of the famous 750cc Honda Shadow ACE, with a smaller displacement, 400cc engine.
By 2000, the VT400 had been upgraded and rebranded as the VT400 Shadow Slasher, and by 2009 Honda Australia began producing and exporting VT400s as a Learner Approved Motorcycle.
It might be approved for learning, but how long does a Honda VT400 last?
Find out in this article.
Here's the Short Answer to How Long the Honda VT400 Shadow Slasher Lasts:
The Honda VT400 Shadow Slasher can last for over 45,000 miles, providing it's maintained, ridden, and stored per Honda's suggestions in the owner's manual. Unfortunately, since the VT400 is marketed towards new riders, it's dropped, ridden rough, and poorly kept by inexperienced owners; poor ownership affects its longevity and reliability.
How Many Miles Do You Get on a Honda VT400?
You can get well over 45,000 miles on a Honda VT400 Shadow Slasher as long as the bike's owner keeps up with routine maintenance. Honda marketed the Slasher as a learner bike; you can get more miles on a VT400 that was broken in properly and tuned up once its rider clears their learning curve.  
How do you keep a Shadow Slasher running past its prime? Here's the good news: multiple factors affect the lifespan of a Honda VT400; of all the considerations, mileage has the least significant effect on your mini Shadow's longevity. That's right, the VT400's lifespan has more to do with much less apparent factors than how many miles on its clock.
Some of those less obvious but more critical Shadow Slasher attributes to consider are:
Hot and cold extreme weather.

Whether you or the previous owners followed Honda's suggested VT400 maintenance schedule. 

Less model-specific bike maintenance, like tires, chain, winterization, etc.

Whether the 400cc motor's small displacement was respected via staying off the redline and riding the bike, per its suggested usage.
Extreme weather is unavoidable, but there are things a VT400-rider can do to take it easy on their faithful little steed to avert some of the wear and tear that comes with it.
Avoid starting your Shadow Slasher at below-freezing temperatures—start her up and idle her warm in a climate-controlled garage before you hit the cold streets.

Avoid riding on scorching summer days to deter undue wear and tear on your VT400's paint job, seat, and handgrips.

Your VT400's 399cc motor is a liquid-cooled V-twin; while you have a natural advantage over most other, air-cooled V-twins when it comes to scooting on a scorcher, avoid idling in the heat without first checking your coolant levels. Idling on a hot day with less than spec coolant in your Slasher's radiator will shave thousands of miles off your VT400's lifespan. 

Cutting corners on routine maintenance or pushing your VT400 past the suggested service intervals can also reduce the number of miles it will last. Your engine is almost half the size of the traditional 750 Shadow and a fraction of the VT1100's that define the Shadow line; while there's no rule about higher CC bikes running for fewer miles, the more you crank the throttle and push the RPMs past the redline, the worse it is for your VT400's 399cc motor. 

On older Shadow Slashers, letting the bike idle rough is counterproductive to prolonging its engine life.
In short, the projected lifespan of a Honda VT400 Shadow Slasher might be 45,000 miles, but treat her right and keep up on regular engine maintenance—or find a Honda-literate mechanic who can do it for you. That way, you'll not only avoid wearing your VT400 out before its miles are up, but your bike will also long outlive its projected expiration date.
What Is Considered High Mileage for These Models?
A Honda VT400 Shadow Slasher is considered high mileage after 45,000 miles, as far as the used market is concerned. But this figure is more of a tool for assessing the model's market value and less helpful in determining the longevity of your entry-level cruiser. 
Bike buyers tend to consider high mileage a negative attribute when window shopping for small-sized cruisers like the VT400; it's only an issue if the Slasher you're looking at is missing service records or has changed hands often. 
My concerns with high-mileage peak and wane depending on who was stacking miles and what kind of riding they were doing—if a rider on a learning curve clocked all 50,000 miles, I'd probably raise an eyebrow. 
Wait, in the above section, I said engine CCs don't matter when it comes to mileage—why are entry-level bikes like the VT400 put under more mileage-scrutiny than the more prominent models?
One of the most significant factors that ensure a Shadow Slasher's longevity over time is whether the VT400 was broken in properly.
The most efficient way to check all these boxes and ease your high-mile concerns is to inquire into the history of the entry-level Honda you intend to buy, regardless of what the odometer reports.
In short, while a VT400 with 50,000 miles on the clock might be considered high mileage by the used market, if they're well cared for, it could be a killer deal—not to mention the cheaper insurance costs on old bikes versus new bikes.
Related: 3 Most-Common Problems With Honda VT750 Shadow
How Many Years Does a Honda VT400 Typically Last?
 A well-kept Honda VT400 Shadow Slasher can last for over 15 years, providing it's broken in properly, ridden regularly, and maintained via Honda's suggested intervals. The average beginner bike is ridden for 3,000 miles a year; a VT400 expected to run 45,000 miles can last 15 years.
That said, and we apologize for beating a dead iron horse here; mileage has less to do with how many years a VT400 will last than ownership. 
In terms of value, yes, a same-year-Shadow Slasher with lower mileage tends to be worth more than one with a racked-up odometer. 
However, a regularly serviced VT400 with no known engine or other issues with a ton of miles is always a better option than a bike with a sketchy history and only a couple thousand miles.
You can reasonably expect a learner bike with 40,000 miles, a consistent service record, and a well-kept body to be worth the small amount of bread the used market considers standard. It may last for another ten years if you keep up with it. 
On that same note, how the last rider rode their Slasher matters. After all, it is a learner bike, and a reckless new rider may have dropped it a few times or rode it rough during the break-in period, shaving more than a few years off the engine life. 
It pays to be savvy when assessing the lifespan of a learner bike like the VT400.
When you're searching for a model for a beginner bike, mileage isn't the top feature you should look at, and as you'll discover below, the Shadow Slasher is a reliable choice for a beginner bike that could provide years of moto training to both you and your seeds.
Is the Honda VT400 Reliable?
The Honda VT400 is one of the most reliable choices for an entry-level motorcycle, thanks to its liquid-cooled, 398cc 4-stroke engine. The Shadow Slasher's motor delivers smooth power, and its five-speed transmission shifts consistently. 
The modern VT400 provides dependable fuel economy and low emissions, using the latest, most reliable fuel injection technology. 

For added dependability for the new riders to whom Honda markets their "Shadow Slasher," the VT400 stocks Honda's Ignition Security System (HISS), a strengthened handle lock mechanism, and a heavy-duty key cylinder.
Related: How Long Do Honda VT 1100s Last? 5 Examples
Does a Honda VT 400 Last Longer Than Other Motorcycles?
The VT400 Shadow Slasher lasts longer than other entry-level cruiser motorcycles thanks to Honda's reliable engineering squad and the state-of-the-art technology behind the bike's engine and technology. 
The Shadow Slasher is the spitting image of its legendary older siblings in more ways than just its aesthetic, frame, and bodywork; its engine utilizes a similar engineering style. 
A few of the contributing factors to the VT400's superior longevity to its competitors are:
Engine Type 398cc liquid-cooled 4-stroke 3-valve OHC V-twin 

Bore & Stroke 64 x 62mm 

Compression Ratio 10.3:1 

Carburation PGM-FI electronic fuel injection ignition, fully transistorized with an electric starter. 

5-speed Transmission: Dimensions 2510mm x 920mm x 1125mm 

Wheel Base 1640mm 

Seat Height 660mm 

Ground Clearance 130mm 

Fuel Capacity 14.5 liters.
Related: 3 Most-Common Problems With Honda VT400
What Typically Breaks First on a Honda VT 400?
The first thing to break on the older year-model Honda VT400 Shadow Slasher was its petcock, especially on models that sat unused in corrosive elements for extended periods, dry rotting.
While some Shadow Slasher owners opt to clean and rebuild the original petcock, if the petcock on your VT400 is broken, we suggest you replace it with a new one. 
How to Replace the Fuel Petcock on a VT400:
With the petcock closed, remove the fuel lines connected to it. Stick a coffee filter inside your funnel.

Drain your fuel tank into a fuel can by opening the petcock; this is easier if you remove the fuel tank. 

Both fuel lines should flow evenly. After draining, check out all that sediment in the coffee filter; your VT400 is about to run so much smoother.

With a box wrench, detach the gunk-collecting drip pan at the bottom of your Shadow Slasher's petcock. 

Pop the inner screen and o-ring out of the petcock with a pair of pliers, exposing the screw that attaches the petcock to the fuel tank. 

Remove the screw and don't lose it. If it's really on there, you might have to use a power driver to remove it. Once it's out, brush the tank opening to scrub it clean.

Install your VT400's new petcock by reversing the above steps: 

Remove the bottom piece, screen, and o-ring.

Stick the petcock in place

Secure the screw, then use pliers to replace the screen and o-ring. 

Screw on the bottom piece and tighten it with a wrench.

Run some fuel through the new valve to test it out.

Once you're sure there aren't any leaks or clogs, re-install the tank on the motorcycle and reconnect the fuel lines to the outputs on the new petcock.
4 Great Tips to Make Sure Your Honda VT400 Will Last Long
Here are four tips to help you prolong your VT400's life:
1. Keep Up with the Maintenance Schedule
Follow Honda's maintenance schedule if you want your VT400 to stay in peak condition. Skipping an oil change, running old fluids, and failing to inspect and lube your engine and transmission components periodically can cause problems to quicksand you down the road. 
2. Store Your VT400 Indoors or with a Rugged Cover
When you're not riding the bike, it's always best to store the motorcycle under covered parking or in a garage if possible.
3. Drain the Carb Bowl (on Older Models)
To reduce chances of carburetor issues and ease startups, drain the float bowl of your VT400's carburetor after every ride by leaving your bike running and turning your fuel valve to the off position.
Never run a gas-powered vehicle inside of a closed garage.
4. Ride Your VT400
The safest way to prevent your VT400 Shadow Slasher from accumulating corrosion in the engine and dry rot on the seals, gaskets, and tires is to ride it.
Was this article helpful?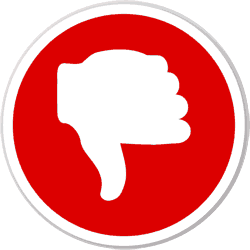 Did you find wrong information or was something missing?
We would love to hear your thoughts! (PS: We read ALL feedback)