The Toyota 4Runner is a popular fullsize SUV produced by Toyota since 1984.
Known for its sturdy build and exceptional off-roading capabilities, the 4Runner has also been ranked among the longest-lasting vehicles by iSeeCars.  
There are myriads of positives to owning a Toyota 4Runner model, but what about the downsides?
In this article, we'll be getting into the most common problems with the Toyota 4Runner. We'll also be discussing the causes and the best solutions to adopt.
1. Problems With the Vehicle's Structure
Issues bordering on the 4Runner's structure are amongst the vehicle's most common problems. On Carproblemzoo, there are no less than 1,482 structure-related complaints.
Let's do a breakdown of these issues.
Frame Rust
Several owners of the Toyota 4Runner have reported having nasty rusts and corrosion on the vehicles' frame, including the underbody. The owners claimed the rust appears early and then deteriorates as time goes by, and at some point, it becomes unsafe to drive.
In addition, some owners also expressed frustration with the manufacturer, maintaining that no recalls were issued for the problem.
Dashboard Cracks
Some Toyota 4Runner owners have also reported significant cracks on the dashboards. The cracks are often found on the driver's side and are known to spread.
Many owners have expressed understandable apprehension at the possibility of an airbag failure. Also, we found that the problem is most common with the 2003 and 2004 models of the Toyota 4Runner.
Door Problems
Owners have also complained a lot about issues with the Toyota 4Runner's door(s). We found complaints about the doors opening even when they have been locked.
Some of the owners also reported having to deal with melted door handles, especially at the rear. This problem is common with pre-2010 models, especially models between 1996 and 2007.
Possible Causes and Solutions
Below are possible reasons for the structural and rust-related problems common with the Toyota 4Runner:
Rain
The 4Runner's frame may rust because of continued exposure to rain. This is because metal coming in contact with excess moisture is a recipe for oxidation.
Keeping your car away from rain and any other source of moisture can help protect it from rust and corrosion.
Salted Roads
Many car owners live in the salt belt areas where the roads are salted to make them more motorable. However, continual exposure to salt makes the vehicle's frame a lot more vulnerable to rust.
Salt from these areas is notorious for accumulating somewhere on the car's underbody. The best way to go at this is a regular and thorough cleaning of the vehicle's parts down to the corners.
Excessive Sun Exposure
The UV rays from the sun can do a great deal of harm to a vehicle, and that includes damaging the dashboard.
This is very likely to happen, especially when the dashboard has plastic material. The rays make the dashboard brittle over time, which eventually leads to a crack.
Besides this, heat from very hot climates can also prove harmful to a vehicle's dashboard.
What to Do
If you have noticed any of these problems with your 4Runner, the best option is to contact your dealer or a qualified mechanic.
Related: How Long Do Toyota 4Runner Last? (Solved & Explained!)
2. Varying Airbag Problems
This is an issue we also reported on in our article about general problems across Toyota SUVs.
We encountered a plethora of complaints about the Toyota 4Runner's airbags.
Let's break down some of the most prevalent airbag issues:
Airbag not Deploying
A significant number of Toyota 4Runner owners have complained about the vehicle's airbag not deploying in critical situations.
This is perhaps the most serious problem owing to the number of injuries that have been sustained. The injuries include neck injuries, bleeding puncture wounds, whiplash injuries, fractured vertebrae, amongst others.
The problem was reported in 4Runner models as old as 2000 and models as recent as 2020.
Airbag Light On
During our research, we came across complaints from owners about the airbag warning light coming on randomly. This happens for no apparent reason and has been a great source of concern for various 4Runner owners.
The owners have also lamented the failure of the manufacturer to issue recalls regarding this problem.
Possible Causes and Solutions
Airbags are meant to keep the occupants of a car safe, but what is it that can stop them from doing this? Below are some of the causes of airbag-related problems:
Malfunctioning Sensor
One reason the Toyota 4Runner's airbags may not deploy is a defective airbag sensor.
Airbags will not deploy unless the sensors detect a particular speed, braking, and a certain level of impact. Hence, a faulty sensor may typically cause the airbags to not deploy during a crash or to deploy when there's no apparent danger.
Worn Out Airbags
Some experts advise replacing airbags after they have been deployed because they are likely to wear out. If the airbags have been deployed before, they may have worn out, which may affect their deployment next time.
Deactivated Airbags
If your airbag light comes on randomly, it may be because the airbag system has been turned off completely. This may happen for a number of reasons, including an issue with the crash sensors or other airbag components.
Unused Seatbelts
Modern vehicles have airbag sensors that can detect whether or not drivers and front-seat passengers have buckled their seat belts. If your seatbelt is unbuckled in such cars, the airbag warning light will illuminate.
What to Do
Airbag problems are not problems you can toy with. If you have problems with your 4Runner's airbags, we advise deferring to your dealer or mechanic. This will help determine the cause of the problems and the appropriate solution.
Related: Toyota 4Runner In Snow & Winter Driving? (Explained)
3. Service Brake Issues
Issues with the service brakes are some of the most commonly reported problems of the Toyota 4Runner. Let's get right into the specifics.
Brake Caliper Seizing
Some owners of the Toyota 4Runner have lodged complaints about the vehicle's brake disc caliper. The complaints revolve around the brake calipers seizing abruptly, which wears out the rotors and pads prematurely.
A number of the owners reported having go replace the calipers up to 12 times within 160,000 miles.
Our research showed that this problem was common with 4Runner models between 2002 and 2008.
Anti-Lock Brakes Failure
Many 4Runner owners also complained about the failure of the anti-lock brakes in tricky situations.
A particular owner reported that the anti-lock brakes shut off abruptly when driving over bumps. Another owner reported losing control of the vehicle and running into an accident because of a failed ABS.
This problem is common with the late 1990s to early 2000s Toyota 4Runner models.
Worn Out Brake Rotors
We found several reports regarding the Toyota 4Runner's brake rotors, which causes vibration problems. Owners complained of having to replace the rotors every few thousand miles for no apparent reasons.
This problem was mostly reported in 2003 or older models of the Toyota 4Runner.
Possible Causes And Solutions
Below are possible reasons for service brake-related problems:
Faulty Wiring
If your Anti-Lock brake malfunctions, it may be because of damaged wiring. The wiring in charge of the ABS is susceptible to damage and wear. If this happens, it could cause the ABS to malfunction when you need it to step in and save the day.
Bad Sensor
The Anti-Lock Brake system has a sensor that often accumulates dirt and grime. This could build up and effectively damage the operations of the ABS. In this case, you may need to clean the sensor or have them replaced.
Wrong Brake Fluid
When your brake calipers lock up randomly, it could be because you have been using the wrong brake fluid.
Inactivity
The brake calipers on the 4Runner could also seize because of inactivity for a long period. In such cases, the pads become stuck to the disc over time, leading to a lockup.
What to Do
Given the severity of brake problems, it would be best if you let a professional handle it.
Related: 11 Toyota 4Runner Statistics You Should Know (Facts & Numbers)
General Pros and Cons
Here are some of the advantages and disadvantages of the 4Runner
Pros
Here are some of the selling points of the 4Runner:
Excellent Off-road Performance
Thanks to high ground clearance, a stellar suspension system, and a sturdy frame, the Toyota 4Runner is great for off-road conditions.
Not to mention the powerful rear differential, which ensures torque distribution to rear wheels and the Traction Control system. The Toyota 4Runner is very well suited for rough and icy road conditions.
Massive Engine and Capacity
The Toyota 4Runner has a potent 4.0-liter V6 engine and a massive power plant with 24 valves and variable valve timing. The engine can produce 270 horsepower and 275 pound-feet of torque.
Its hauling and towing capacity are off the charts as well, making it an all-round performer.  
Ample Room for Passengers
SUVs typically have more room for passengers than coupes and sedans. However, the Toyota 4Runner raised the bar with enough space for five people and a third-row option that can raise the capacity to seven!
Standard Infotainment System
The Toyota 4Runner is stacked in this category as well, wiping off any chances of listlessness. There is an HD eight-inch touchscreen display, eight quality speakers, and Bluetooth technology for streaming music.
Not to mention multiple USB ports, voice-recognition technology, Amazon Alex, and a 15-speaker JBL option. It's a full entertainment package in there.
Myriads of Safety Features
The Toyota 4Runner boasts myriads of standard safety features. They include:
Pre-Collision System
Lane Departure Alert
Advanced Airbag System
Anti-Lock Brakes
Traction Control
Rearview Camera
Automatic high-Beam headlights
Cons
Problems With the Structure
Varying Airbag Problems
Service Brakes Issues
What Do the Reviews Say?
"The 4Runner may seem like a throwback machine on paper, but a certain subset of SUV buyers still seek the combination of performance characteristics it can offer. Toyota is building a very good example of this diminishing breed, and it helps that the automaker continues to add improvements to keep it relevant."
Source: Edmunds
"If your lifestyle and geography favors off-road adventure, the 2020 4Runner is as charming and trustworthy as ever."
Source: AutoBlog
"The 4Runner provides a mix of considerable off-road capability and generous interior dimensions that enables it to perform as an adventurer's accomplice."
Source: AutoTrader
What Is the Resale Value of the Toyota 4Runner?
| | | |
| --- | --- | --- |
| Model Year | Mileage | Price |
| 2015 Toyota 4runner | 132,485 miles | $30,000 |
| 2016 Toyota 4runner | 99,500 miles | $30,606 |
| 2018 Toyota 4runner | 95,701 miles | $33,999 |
| 2019 Toyota 4runner | 50,431 miles | $43,999 |
| 2020 Toyota 4runner | 23,977 miles | $49,499 |
| 2021 Toyota 4runner | 7,485 miles | $49,590 |
Go Back: Problems for each Toyota model.
Was this article helpful?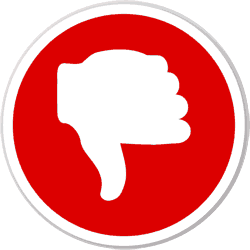 Did you find wrong information or was something missing?
We would love to hear your thoughts! (PS: We read ALL feedback)
ⓘ  The information in this article is based on data from National Highway Traffic Safety Administration (NHTSA) recall reports, consumer complaints submitted to the NHTSA, reliability ratings from J.D. Power, auto review and rating sites such as Edmunds, specialist forums, etc. We analyzed this data to provide insights into the best and worst years for these vehicle models.
---