The Toyota 4Runner feels outdated; it was last redesigned in 2010, a decade ago.
Nonetheless, it offers ample cargo space and interior room, making it a great family hauler. It also has exceptional off-road driving credentials to sate your adventurous spirit.
Is the Toyota 4Runner reliable in the long run? Let's find out.
Here is the short answer to how long Toyota 4Runner lasts:
You cannot talk about reliable SUVs without mentioning the Toyota 4Runner. Built to last years, this model eats up miles without breaking down repeatedly. All things equal, we think it's perfectly reasonable to expect 300,000 miles from this vehicle.
How Many Miles Can You Expect from a Toyota 4Runner?
In an iSeeCars ranking of cars likely to reach 300,000 miles, the Toyota 4Runner came in sixth position. That it was the only midsize SUV on the list made the feat more impressive.
And this shows that our evaluation of the 4Runner's longevity is based on actual statistics, not conjecture.
From what owners say, regular maintenance is key to making your Toyota 4Runner last 300,000 miles.
Periodic oil and filter changes, tire rotations, part replacements, etc., should be done religiously.
Also, rustproof your 4Runner SUV, especially if you live in a cold region where roads get salted regularly. This will lower rust, which can decrease the life of your 4Runner significantly.
How Soon Should You Expect Rust on a Toyota 4Runner?
As common with many large-sized Toyota vehicles, the 4Runner has experienced many complaints of rust.
In particular, the rust develops on the frame, similar to the infamous frame rust issues on Tacomas and Tundras.
Owners say the rust starts early, occurring within one to three years of ownership. According to them, the rust often eats through the underbody of the car, making it unsafe to drive.
And what is shocking is that the Toyota dealerships, often more than not, refuse to fix the issue, leaving owners to bear the cost.
If you intend to buy a Toyota 4Runner, we advise coating the undercarriage with anti-rust chemicals. This is important, particularly if you will drive over salted roads.
Road salt can cling to your car's undercarriage and cause it to rust. Rustproofing will eliminate the risk of corrosion and preserve your vehicle.
Please also read our article on 11 Toyota 4Runner statistics.
How Long Do Toyota 4Runner Last Compared to Similar Car Models?
The 4Runner is an iconic vehicle popular with road-trip loving families. But how does it compare to the competition? Let's find out below.
Toyota 4Runner vs. Ford Explorer
Based on our research, we see the Toyota 4Runner outlasting the Ford Explorer. You can get up to 300,000 miles from a Toyota 4Runner, but you would be lucky to get 250,000 miles out of a Ford Explorer.
Reliability and maintenance costs are two factors that play an important role in estimating vehicle lifespan.
If a vehicle has poor reliability, it is unlikely to last. And if it costs a lot to maintain, you may be forced to abandon it.
The Toyota 4Runner wins against the Ford Explorer in both departments; it has lower servicing expenses and better reliability ratings.
The 4Runner, with a 4.0 reliability rating, ranks 9th out of 26 midsize SUVs reliability-wise. On the other hand, the Explorer ranks 19th out of 26 on the same ranking and has an above average 3.5 reliability rating.
The average cost for servicing a Toyota 4Runner in a year is around $514. This is way lesser than the $732 you would pay to service the Ford Explorer per year.
Toyota 4Runner vs. Honda Pilot
Along with the Toyota 4Runner, the Honda Pilot represents the epitome of midsize SUV reliability.
It comes as no surprise that this trusty model will cross the 300,000-mile mark with ease. This is the same number of miles you will get on the Toyota 4Runner.
The Honda Pilot feels more modern than the Toyota 4Runner and has several creature comforts missing on the latter.
Besides, you spend less on fuel with the Pilot, meaning more money saved in the long run.
If you want a vehicle that offers both durability and comfort, the Honda Pilot is a better option. However, if off-road performance is important to you, then we would recommend the Toyota 4Runner.
Toyota 4Runner vs. Jeep Grand Cherokee
Jeeps are famed for being rugged vehicles that can take on constant abuse, and the Grand Cherokee is no different.
With proper maintenance, the Jeep Grand Cherokee will provide you with 300,000 miles of service, same as the Toyota 4Runner.
The Toyota 4Runner has better reliability ratings and lower maintenance costs compared to the Jeep Grand Cherokee.
However, the Grand Cherokee is lighter and consumes less fuel. It also has more comfortable road manners compared to its Toyota counterpart.
Overall, we would recommend buying the Toyota 4Runner if an excellent off-roader is what you want.
But if you are in search of a midsize SUV that can function as a daily driver, the Jeep Grand Cherokee is an excellent choice.
Make sure to also read our article on where Toyota 4Runners are made.
How Reliable Is a Toyota 4Runner?
From what we can tell, the Toyota 4Runner is a reliable vehicle. Asides the frame rust problems, and some other issues, the 4Runner has maintained a stellar reliability record over the years.
RepairPal gives it an above average 4 out of 5 reliability rating, ranking it as the 9th most reliable vehicle in the 26-model midsize SUV segment.
Similarly, J.D. Power announced the Toyota 4Runner as the most reliable midsize SUV in the 2020 Vehicle Dependability Study.
Because of the 4Runner's reliability, it is common to see owners holding on to their cars longer than the average.
In fact, an iSeeCars study of cars held the longest ranked the 4Runner 10th on the list, indicating that 11.8% of 4Runner owners keep their cars for 15 years or more.
The Best and Worst Years for Toyota 4Runner
According to data from automotive research sites such as Car Complaints, the worst year for the Toyota 4Runner is the 2003 model Year.
Some of the widespread problems affecting the 2003 Toyota 4Runners include:
Brake problems
Excessive rust and corrosion
Cracking dashboards
We have a more thorough list of the best and worst 4runner models here.
The best year on record for the Toyota 4Runner is the 2019 model year. Car Complaints received just one complaint for this model, which shows how good it is.
While the 2020 model has received few complaints too, we cannot remark on how good it may or may not be, given that it is a new model.
What About Recalls for These Models?
Although the Toyota 4Runner models have demonstrated remarkable reliability, they have had their own problems, too. Some of those problems have led to Toyota recalling the affected models.
Below is a breakdown of recall figures for each of the Toyota 4Runner model years:
2010: 11 recalls
2011: 9 recalls
2016: 7 recalls
2015: 7 recalls
2012: 7 recalls
2009: 6 recalls
1996: 5 recalls
2005: 5 recalls
2006: 5 recalls
2007: 5 recalls
2008: 5 recalls
2013: 5 recalls
2014: 5 recalls
2017: 5 recalls
1997: 4 recalls
1995: 4 recalls
1998: 4 recalls
1994: 4 recalls
2002: 3 recalls
2003: 3 recalls
1992: 3 recalls
2001: 3 recalls
1991: 2 recalls
2004: 2 recalls
1999: 2 recalls
2000: 2 recalls
1988: 1 recall
1989: 1 recall
2019: 1 recall
Toyota 4Runner Model Year List
Here are all the model years of the Toyota 4Runner:
First Generation
1990 Toyota 4Runner
1991 Toyota 4Runner
1992 Toyota 4Runner
1993 Toyota 4Runner
1994 Toyota 4Runner
1995 Toyota 4Runner
Second Generation
1996 Toyota 4Runner
1997 Toyota 4Runner
1998 Toyota 4Runner
1999 Toyota 4Runner
2000 Toyota 4Runner
2001 Toyota 4Runner
2002 Toyota 4Runner
Third Generation
2003 Toyota 4Runner
2004 Toyota 4Runner
2005 Toyota 4Runner
2006 Toyota 4Runner
2007 Toyota 4Runner
2008 Toyota 4Runner
2009 Toyota 4Runner
Fourth Generation
2010 Toyota 4Runner
2011 Toyota 4Runner
2012 Toyota 4Runner
2013 Toyota 4Runner
2014 Toyota 4Runner
2015 Toyota 4Runner
2016 Toyota 4Runner
2017 Toyota 4Runner
2018 Toyota 4Runner
2019 Toyota 4Runner
2020 Toyota 4Runner
Also check our article about driving the Toyota 4Runner in snow and winter.
Are Toyota 4Runner Expensive to Maintain?
For a midsize SUV, the Toyota 4Runner is surprisingly cheap to maintain.
Per RepairPal estimates, you will spend about $514 on average in maintenance costs for the Toyota 4Runner (annually).
Considering that the average maintenance cost for midsize SUVs is around $573, you will be getting yourself a bargain if you buy a Toyota 4Runner.
How Long Do the Brakes Last?
Brake components including brake pads and brake rotors typically last between 30,000 to 60,000 miles.
How long the ones on your Toyota 4Runner last will depend on your driving habits and frequency of maintenance.
How Long Do the Tires Last?
The tires on your Toyota 4Runner can last up to four years, depending on factors such as the quality of the tires and how you use them.
Frequent off-road driving, especially if the tires are budget quality, will cause accelerated wear.
How Long Do the Transmissions Last?
Toyota 4Runner owners say the transmission on the model can last between 100,000 to 120,000 miles. You can get it to last longer if you maintain it properly.
Transmission maintenance activities include transmission fluid change (or flush) and transmission filter replacement.
How Long Do the Spark Plugs Last?
Toyota recommends replacing the spark plugs on Toyota 4Runners at 120,000 miles. If you do frequent towing or stop-go driving, they will wear out much faster.
Our advice is to replace the spark plugs once they are worn. Signs of worn spark plugs include engine misfires, stalling, and starting problems.
What About Insurance Cost?
From our research, you will spend about $2,724 annually in insurance payments for a Toyota 4Runner. This translates to about $227 on monthly insurance fees.
Tips to Prolong the Life of Your Toyota 4Runner
Here are some useful tips for increasing the lifespan of your Toyota 4Runner vehicle:
Get your car rustproofed to prevent rust from damaging key components.
Always remember to change oil, fluids and filters at intervals recommended in the service manual.
Always conduct routine inspections on your Toyota 4Runner. This will help you discover problems before they snowball into something bigger.
Resources
https://www.iseecars.com/longest-lasting-cars-study
https://repairpal.com/reliability/toyota/4runner.amp
https://m.carcomplaints.com/Toyota/4Runner/
Was this article helpful?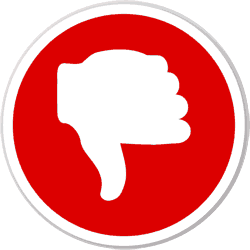 Did you find wrong information or was something missing?
We would love to hear your thoughts! (PS: We read ALL feedback)