A vehicle's seating is one of the biggest determiners of its comfort level. If your car has an excellent seating arrangement, you can expect outstanding comfort.
Speaking of cars with excellent seats, certain cars have seats in the rear that face each other, giving them a living room feel. This is very common with luxury vehicles, and stretch limos, both old and new.
If you fancy these car types, consider yourself lucky, as we have put together a list of them below. Let's dive right in, shall we?
Be sure to check out our list of SUVs with heated rear seats.
1. Rolls-Royce Cullinan
The Rolls Royce Cullinan is a full-size luxury SUV that hit the auto market in 2018.
It is Rolls Royce's first model with an all-wheel drive, making it an important part of the brand's lineup. Its best features include its luxe feel, a super-potent V12 engine, and tranquilizing comfort.
This beastly model also boasts a superb seating arrangement. It features five seats with ritzy packages like front ventilated seats, front massage seats, rear massage seats, multi-level heating passenger seats, etc.
The Rolls Royce Cullinan also has two rear-facing seats with a special viewing suite and a cocktail table, both of which emerge at the touch of a button. It doesn't get more luxurious than that, does it?
Pricing for the Cullinan starts at about $341,500 according to Edmunds, making it one of the most expensive models in its class. Do we believe it's worth the price? Absolutely.
2. Bentley Mulsanne
The Bentley Mulsanne is a full-size luxury car that existed between 2010 and 2020. Named after a performance luxury car of the same (1980-1992), the Bentley Mulsanne was usually considered one of the most comfortable cars.
Some of its best features include:
breezy acceleration,

a generously furnished cabin,

and an elite pedigree.
That said, there have also been problems with Bentley cars as they have very limited production. We have a good article here with sales and demographics numbers on Bentley car owners and buyers.
It boasts diamond-quilted seats that offer immense comfort and are pleasing to any eye. The "grand limousine" variants boast completely hand-crafted rear–facing seats that allow for palatial conversations.
Check also: Demographics of Limousine buyers.
However, we must mention that these limousines are very rare and are usually copped by the "1 percent of the 1 percent".
Regular Mulsanne models also have extremely comfortable rear seats with a magnificent infotainment system.
The last reported models of the Bentley Mulsanne Grand Limousine that were on sale cost about $310,800 according to Autoblog. Used regular models of the Mulsanne cost anywhere between $82,995 and $234,990 according to True Car.
We've also discussed popular cars with swivel bucket seats.
3. Mercedes-Maybach Pullman
The Maybach Pullman is a limited variant and a part of the elite Mercedes-Maybach lineup. It features six seats and is the choice vehicle for many world leaders and captains of industry across the globe.
A sub-variant known as the S650 is powered by the beastly V-12 engine and features rear-facing seats. It also has a partitioning glass between the rear and front seats; that grants the rear passengers some much-needed privacy and exclusivity.
The Mercedes-Maybach Pullman is actually very rare and you might have to shell out over $2 million to even get close to copping one.
Ever wondered if wealthy people buy or lease cars?
4. Rolls Royce Phantom
The Rolls Royce Phantom is simply one of the most luxurious vehicles around.
Everything about this vehicular beast oozes elegance in its finest fashion. It debuted in 2017 as a luxury full-size saloon and is Rolls Royce's current flagship.
It boasts several awards and accolades to its name, including Top Gear's 2017 luxury Car of the Year.
Some of its most praise-worthy features include its matchless exterior design, insane V12 engine, and limitless customization options.
Its seats are power-adjustable with several options, including massage, refrigerated compartment, etc.
The limousine variants, though rare, are the epitome of luxury. They feature seats facing each other which allow occupants to discuss and have tete a tetes as they would in any exquisite lounge. 
The Rolls Royce Phantom starts at $460,000 and goes up to $500,000 for the extended wheel base model. Stretch limo variants have eye-widening price tags, mostly exceeding $1 million.
5. Hummer H2
The Hummer H2 was a large SUV manufactured by GM between 2002 and 2009. It was widely acclaimed for its spacious cargo, excellent off-road capability, and uniquely handsome styling.
Its last model came standard with leather seating for five people with an optional third row, which augments the space to fit seven.
There are different super stretch limos variants of the H2 with monstrous seating capacities featuring large seats facing each other.
Spending some time in the Hummer H2 can have you feeling like you are in a million-dollar living room, depending on the extent of upgrades and configurations. 
H2 limousines cost anywhere from $160,000-$200,000 for brand new ones, while pre-owned ones cost anywhere from $25,000-$85,000. Please note that mileage often affects the price of pre-owned H2 limos.
6. Cadillac Escalade ESV
The Cadillac Escalade is a luxury, full-size SUV that debuted in 1998. The ESV variant hit the market in 2002 and is currently in its fifth generation. Many industry pundits regard it as one of the very best luxury full-size SUVs in the market.
Some of its most exquisite features include a roomy and ritzy cabin, spacious cargo, a composed ride, and immersive tech features.
Its seating arrangement comprises three rows that seat seven people at standard capacity. The stretch limo variants have even more seats, with some of them facing each other. Not to mention the luxurious aura it exudes.
The regular Cadillac Escalade ESV starts at about $149,915. To cop a limo variant, however, you might have to shell out between $200,000 to $300,000.
In other news, we curated a list of the best and worst years of the Cadillac Escalade.
7. Lincoln Town Car
The Lincoln Town Car was a line of full-size luxury sedans that were produced between 1980 and 2011. It was often named among the best cars to be chauffeured in before it was discontinued in 2011.
It has an incredibly luxurious cabin with exquisite leather seats that were almost unrivaled. So many Town car vehicles were made into limos, all of which had seats elegantly facing each other.
Seeing as they have been extinct for over a decade, Lincoln Town Car models are not the easiest cars to find/buy. True Car estimates anywhere between $2,000 to $25,000 for used Lincoln Town Car models.
The limo variants cost anywhere from $29,000 to $42,000 depending on the number of miles on the odometer.
Side Note: There are regular non-luxury vehicles on the market with seats facing each other, but most of them are vans. They include the Kia Carnival (Australian and European models) and the Chrysler Pacifica (especially models with Swivel n Go).
Was this article helpful?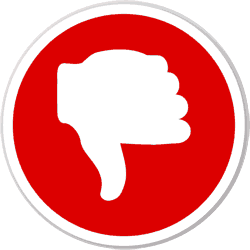 Did you find wrong information or was something missing?
We would love to hear your thoughts! (PS: We read ALL feedback)