If you've seen some of the wagons of the 1990s with their rear-facing seats, you'll wonder why some automakers had to introduce these quirky seats in a vehicle.
However, it remains arguable whether jump seats are safer for children whenever a car experiences collision. Maybe it's why you'll hardly find a modern car with rear-facing seats.
Fortunately, you'll discover four of such cars in this review if you read it till the end.
1. Ford Country Squire
The Ford Country Squire is a full-size station wagon introduced by Ford in 1950 with model years spanning from 1950 to 1991. It is one of the most popular old vehicles to feature a jump seat.
Before Ford discontinued the production of the Country Squire in 1991, the vehicle already had eight generations in its lineup. If you've seen a Ford Country Squire model before, you might lose a glance on it because of its long body.
From the sixth generation (1960–1964) upward, the already long wagon even took up a longer length.
Well, the new design could be an effort to accommodate the new rear-facing seat that extends the maximum passenger capacity of the vehicle to 7 – 10 passengers.
Note that some of the models feature dual rear seats facing each other while some few others use a jump seat facing the trunk.
This car is not only long at the front wheel base, it also has a large trunk big enough to accommodate its jump seats conveniently.
While the wheelbase of the 6th generation Country Squire model measures 119 inches, its overall length is 210 inches. Longer than all modern wagons, right? The 8th generation models even have a longer length, around 215–216 inches.
Other old space wagons, like the Buick Roadmaster (Check the good and bad years) and Chevrolet Caprice, also feature a jump seat, but we bet you won't love to own this car now, would you?
How about checking out this feature in a more recent ride? Of course, the Mercedes-Benz E-Class and even Tesla Model S feature a rear-facing seat. See them below.
2. Mercedes-Benz E-Class
The Mercedes-Benz E-Class is a range of cars produced by Mercedes-Benz as early as 1953.
Now in its sixth generation, you'll be surprised to see the 2022 Mercedes-Benz E-Class featuring a rear-facing seat in the trunk.
This is a highly remarkable car with a premium interior and loads of attractive cabin technology.
Mind you, while the E-Class is available in different body styles, you can access the jump seat both in its sedan and the wagon.
Before we go, make sure you know the best and worst Mercedes Benz E-Class years before buying this car.
E-Class Sedan
The Mercedes-Benz E-class sedan can seat five passengers, unlike the coupe and convertible that can only accommodate four persons.
Moreover, the sedan also features a rear-facing third-row seat that can accommodate two more passengers. This helps to increase its sitting capacity to seven.
The jump seat may not be convenient for an adult, as they lie in the trunk. But, for children, they're suitable.
Jump seats have been claimed to be safer for children in case of an accident or collision. Well, this is a debate you can also contribute to, as only a few modern cars come with this seat.
In terms of safety, note that the seat also features separate seat belt for the two occupants it's meant for.
A major downside to the inclusion of this seat in the Mercedes-Benz E-Class wagon is that it makes the second-row seat a little cramped. This is aside from limiting the cargo space when it's in use.
Well, if space is a priority, you may check the E-Class Wagon.
E-Class Wagon
The Mercedes-Benz E-Class Wagon is a little more expensive than the E-Class sedan. Its MSRP is $68,400 unlike the sedan that has a specified retail price of $54,950 for its base trim.
This is a vehicle that comes with a well-crafted interior and a big cargo space. We can't expect any lesser from a wagon, right? Anyway, don't forget that this vehicle also features an extra rear-facing seat in the trunk.
Unlike the sedan, the E-Class Wagon has only a trim, the E450 4MATIC, which is one of the most popular amongst the E-Class models.
Note that the E350 is only available as a sedan, while the AMG E 53 could be a sedan, coupe, or convertible just like the E450.
3. Tesla Model S 
Another modern vehicle that will surprise you with the inclusion of a jump seat is the Tesla Model S. This is a zippy electric car produced by the American automaker, Tesla, in 2012. So far, it has remained the flagship model of the brand.
The Tesla Model S will not only get you enchanted with its liftback door, it'll also wow you with its speed. Its snappy speed is one of the reasons Edmunds tags it as the 'Usain Bolt of the car world'.
This car may lack a traditional steering wheel as well as the Apple CarPlay and Android Auto that make modern vehicles entertaining, but it offers up to seven seat capacity you'll hardly get in a car of its size.
This is because of its optional jump seat. If equipped, you can access the seat in its trunk, even if it's a little hidden.
To access the jump seat, you need to first remove the trunk cover.
Then drag the seat upward.
Once it's up, you'll have to unlock it before it gets reclined.
Mind you, ensure you pin the seat to the one behind it to get it to stay firm in its space. You might want to check the common Tesla Model S problems before buying.
4. Toyota Camry Station Wagon
Toyota Camry also features a jump seat in its 1992–1996 station wagon. Recall that the Toyota Camry has been around since 1982, and it is available either as a coupe, sedan, or station wagon.
Its first design was available until 1991, when it was redesigned. Note that the redesigned Camry model comes in six variants:
XV10 (1991 – 1996)
XV20 (1996 – 2002)
XV30 (2001 – 2006)
XV40 (2006 – 2013)
XV50 (2011 – 2019)
XV70 (2017 – present)
While the XV10 and XV20 features a space wagon, you can access a jump seat in the 1992–1996 models.
To access the seat, you have to first remove the trunk cover.
Afterwards, you'll unfold the back rest before pulling up the seat.
The seat also has two safety belts for the two occupants it's designed for. To use it, you have to unclip the buckles and drag the seat belts from their positions.
Unlike that of the Mercedes-Benz, the jump seat lies in a more spacious position in the Toyota Camry Wagon. However, don't forget that the E-Class offers a more recent ride, with more advanced technologies.
Besides, newer Camry models are only available in sedan, not wagon. By the way, check out our article about Toyota Camry and cargo capacity.
Was this article helpful?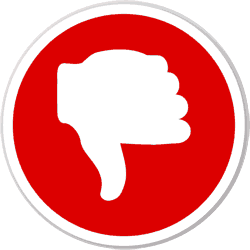 Did you find wrong information or was something missing?
We would love to hear your thoughts! (PS: We read ALL feedback)