Mercedes-Benz produces a variety of executive vehicles under the E-Class brand with various engine and body options.
The E-Class, a Mercedes model in the middle of the range, has been produced since 1993 and sold in five generations worldwide.
As a first for Mercedes-Benz, the fifth-generation E-Class won the 2021 Motor Trend Car of the Year title in November 2020.
Read on to discover the most reliable Mercedes-Benz E-Class model years and the model years you should avoid. 
The Best and Worst Years For Mercedes-Benz E-Class Are:
The most reliable model years for the Mercedes-Benz E-Class are 2008 and 2012. This is based on many consumer reviews and reliability ratings. Models that should be avoided by potential buyers due to consumer complaints and a host of recalls are the 2006 and 2010 model years.
What Mercedes-Benz E-Class Years Are The Most Reliable?
The Mercedes-Benz E-Class has been a popular option for buyers looking for a luxury sedan or wagon since 1993.
The E-Class has received several updates since its debut, but it's still one of the most popular vehicles in its class. The latest version was introduced in 2022, and it comes with an assortment of standard features and an impressive list of safety technology options.
While there are many reasons to buy a new Mercedes-Benz E-Class, reliability is arguably the most important. If you're considering purchasing this vehicle, you'll want to ensure i
will be dependable over time.
Here's what you need to know about the most reliable Mercedes-Benz E-Class model years. 
2008 Mercedes-Benz E-Class
The Mercedes-Benz E-Class has served as one of the most profitable and well-liked midsize luxury sedans for far more than 20 years. 
It is viewed by many as the perfect compromise between the potentially plebeian C-Class and the costly and excessively noticeable S-Class.
In fact, there are nearly a million buyers of the present E-Class globally.
It is also one of those uncommon cars valued equally by buyers and the firm earning from its sale thanks to its popularity in a competitive industry that is becoming increasingly difficult.
There are numerous variations of the 2008 Mercedes-Benz E-Class. With four engines, two drivetrains, and two body types, this midsize luxury car offers buyers a wide range of options.
The most popular options are the E350 and E550 because they offer plenty of performance, a beautifully decorated cabin, and a smooth suspension. 
The interior size of the wagon versions rivals that of some five-passenger SUVs with cargo and passenger capacity because it offers a third-row seat.
Traction control, antilock brakes, front and rear airbags, and full-length side curtain airbags are standard on all 2008 Mercedes-Benz E-Class vehicles. PreSafe, which foresees an impending collision and instantly takes action to improve passenger safety, is also standard.
The E-Class sedan scored a flawless five stars for side collisions and four out of five stars for frontal impacts in government crash tests.
The E-Class also received the top score of "Good" in frontal-offset collision tests conducted by the Insurance Institute for Highway Safety (IIHS).
Overall, the 2008 Mercedes Benz E Class is a fantastic four-door sedan that combines performance and elegance.
While some critics think the E-Class is expensive, others believe owners would receive an excellent vehicle with a high resale value for the money.
2012 Mercedes-Benz E-Class
The 2012 Mercedes-Benz E-Class underwent several significant changes reiterating its excellent reliability and safety record. 
J.D. Power has awarded the 2012 Mercedes-Benz E-Class sedan an excellent reliability rating of 5 out of 5. That grade, along with the one for the 2012 Lexus ES, is the highest in the 2012 category.
In the rollover accident test, the National Highway Traffic Safety Administration awarded the 2012 Mercedes-Benz E-Class sedan five out of five possible stars. 
In addition, the sedan and coupe received the highest possible grade of 'Good' in four crash tests from the Insurance Institute for Highway Safety, earning them the distinction of 2012 Top Safety Picks.
Few vehicles have as many options as the 2012 Mercedes-Benz E-Class.
There are numerous alternative options for buyers, including two sub-trim levels, four different engines, and four different body types.
And there is not a troublemaker in the lineup of this E-Class family. Every version of the E-Class received the Edmunds Recommended label in its yearly buyer's guide.
This makes the E-Class one of the best vehicles on the road, whether it is a sedan, coupe, convertible, or wagon.
The 2012 Mercedes-Benz E-Class masterfully balances ride comfort and handling prowess. This model year is unquestionably one of the most flexible, enjoyable, and reliable vehicles in its market for the broadest circumstances.
Even though it's not the most sporty option, it nevertheless features a chassis that exudes certainty, robust engines, and intuitive handling. Making the 2012 Mercedes-Benz E-Class an excellent premium vehicle, regardless of body style or engine.
The interior design of the 2012 Mercedes-Benz E-Class is supposed to evoke the reliable, sturdy Mercedes from the past.
When decorated with monochromatic color combinations, dark wood trim, and high-quality components, its appearance is unmistakably self-defining
Except for the optional three-spoke sports steering column and electric gear shifter, the fundamental design is identical irrespective of the body shape.
The Mercedes COMAND electronics system, which includes a sizable display screen, a control knob, and buttons affixed on the dashboard, is standard on all E-Class models.
It requires some getting used to, but overall it's neither better nor worse than those from Audi or BMW.
Despite this, the 2012 Mercedes-Benz E-Class is a superb luxury midsize vehicle. The E-Class sedan offers enough room in both rows of seats for adults, and the interior is adorned with high-quality components.
Although the E-Class has significant ownership expenses, a vehicle with this much luxury may be well worth the price.
What Mercedes-Benz E-Class Years Should You Avoid?
The Mercedes-Benz E-Class is known for its luxury features and robust performance. It also has a high safety rating, which makes it an ideal choice for many families. 
Even though the E-Class is considered one of the most reliable vehicles on the market, some issues have been reported with specific model years.
The Mercedes-Benz E-Class has been around for decades, with new versions coming out every few years. This means that there are plenty of older models on the road today – some of which may need repairs or maintenance soon.
If you're looking for an older Mercedes-Benz E-Class, there are a few model years that you should avoid due to issues that have been reported by owners. 
With these tips in mind, you'll be able to find a reliable new or used car without worrying about any significant problems down the line.
2006 Mercedes-Benz E-Class
The 2006 model of the E-Class has the most owner grievances of any model that has ever been released. 
Even worse, the 2006 model encountered most of its difficulties at low mileage, making these difficulties even more damaging. 
It has been common for 2006 model owners to experience the balance shaft breaking down too soon, and some claim that it costs upwards of $4,800 to rectify the problem.
Several significant problems with the car's electronics and the gasoline tank had been documented for the 2006 model. For example, a leaking fuel gasket is not a minor problem since, if left ignored, it may even lead the vehicle to catch fire.
Additionally, most buyers never really appreciated the 2006 E-Class, drastically decreasing the car's overall customer satisfaction ratings.
Either way, you can purchase a 2006 E-Class because some out there have been adequately maintained.
You should be fine as long as you perform the essential pre-purchase examinations.
2010 Mercedes-Benz E-Class
The 2010 Mercedes Benz E-Class was the subject of several hundred reports to the National Highway Traffic Safety Administration (NHTSA).
The airbags were the subject of most complaints, which is why Mercedes repeatedly had the 2010 model recalled.
The unfortunate part is that Mercedes had to conduct numerous recalls to address this problem, and you can never be sure that they were successful in doing so.
Suspension on the 2010 model is yet another significant problem, as it is known to rust and shatter prematurely. 
The 2010 model's suspension components also appear to be problematic, indicating that the suspension system as a whole falls short of what the E-Class demands.
Another topic of several complaints is the bass amplifier of the vehicle's audio system frequently fails. 
All of this put the 2010 E-Class in a bind because nobody wants to spend that money and be constantly worrying about what may go down next. 
Low customer satisfaction scores are the end result of this.
Although J.D. Power gives the 2010 model a reliability rating of four out of five stars, which is above average, several recalls, and an insane number of customer complaints have detracted from the vehicle's performance.
Like the 2006 model, there will be some out there that are suitable for purchase, given they have been adequately maintained.
When buying, research any recalls that may have occurred and ensure they have been attended to.
What Are Some Typical Problems With The Mercedes-Benz E-Class Models?
Without question, the Mercedes E-Class is a fantastic car that still looks beautiful today. Minus the gaudy flashiness of a sports car, it's one of those vehicles that you'll be happy to drive everywhere. 
You can find some fantastic deals on the secondhand dealership scene, but how can you guarantee you aren't purchasing a vehicle with several problems?
While excellent luxury German cars are typically a delight to handle and exceptionally well constructed, some issues sometimes surface after a few years of use.
To assist you in avoiding significant challenges and troubles with your purchase, we've broken down some of the most frequent problems with the Mercedes-Benz E-Class below.
Airmatic Suspension Failures
Balance Shaft Issues
Sensotronic Brake Control Failures
Faded Wood Trim
Rust Issues
Worn Engine and Transmission Mounts
Infotainment System Complaints
If you currently own an E-Class or are considering purchasing a secondhand one, keep an eye out for these typical issues.
For a more in-depth analysis, take a look at our article about common issues with Mercedes cars.
Final Thoughts
The E-class has also been one of Mercedes-Benz's best-selling models in the past, which had sold over 13 million units by 2015. 
E-Class models have had either rear-wheel drive or Mercedes' 4Matic all-wheel drive technology across all of its versions.
Initially, a four-door sedan, five-door station wagon, two-door coupe, or two-door convertible models of the first official E-Class series were offered.
The comparable coupe and convertible were marketed under the Mercedes-Benz CLK-Class branding from 1997 to 2009. However, they shared the technical foundation and design cues with the smaller C-Class and the performance of the E-class.
Due to its dimensions and durability, the E-Class has successfully filled a variety of market niches, including those for private transportation, special-purpose vehicles, and the regular use of taxis in European nations. 
Sources
5 Most Reliable Used Mercedes-Benz Models
Was this article helpful?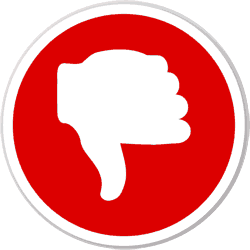 Did you find wrong information or was something missing?
We would love to hear your thoughts! (PS: We read ALL feedback)
ⓘ  The information in this article is based on data from National Highway Traffic Safety Administration (NHTSA) recall reports, consumer complaints submitted to the NHTSA, reliability ratings from J.D. Power, auto review and rating sites such as Edmunds, specialist forums, etc. We analyzed this data to provide insights into the best and worst years for these vehicle models.
---