Built on the BMW 3 Series foundation, BMW has been producing the X3 since 2003. It is a small, luxurious crossover SUV. 
There are three X3 generations:
2003-2010:

 First generation 

2011-2017:

 Second generation 

2017-Present:

 Third-generation 
In this article, you'll find the best and worst model years for the BMW X3 to help you make an informed decision on your BMW X3 purchase. 

The Best and Worst Years For BMW X3 Are:
The best and most reliable model years for the BMW X3 are the 2017 and 2020 models. Both these models receive high safety, reliability, and consumer satisfaction ratings. On the other hand, the 2013 and 2019 model years have both received poor reliability ratings from Consumer Reports.
What BMW X3 Years Are The Most Reliable?
The BMW X3 is a mid-size luxury SUV designed to provide the driver with comfort, style, and power. 
When in the market for a new car, you should never purchase one without knowing its reliability history. Unfortunately, many people don't do this, which can lead to significant problems down the line.
Luckily, we have done this for you. Below you'll find some of the most reliable BMW X3 model years. 
2017 BMW X3
The BMW X3 might be your best option if you seek a stylish and valuable luxury SUV. And the X3 is stunning both inside and out, as one would anticipate from a BMW.
Although the X3 is among the most reasonable BMW models, used cars are where you'll find the best deals. When looking at used X3 vehicles, you'll discover that the 2017 model is one of the most dependable options.
The 2017 X3 stands out from previous model years thanks to its impressive anticipated dependability scores. 
Consumer Reports rates the 2017 model year of the X3 as one of the finest based on its thorough testing. For dependability, Consumer Reports rated it a 4 out of 5.
But you should be mindful of several possible areas of concern. Three NHTSA safety recalls have been issued for the 2017 X3. There are problems with the SUV's mechanical components and structural integrity. Remember to discuss these concerns with your car salesman before buying.
The performance characteristics of the X3 are one of its most essential features. The X3 is offered in three trim levels and three engine configurations for 2017.
The 2017 X3 was praised by Kelley Blue Book analysts for having a diesel engine available when it first came out. Although the diesel engine is more efficient, there are better options in terms of performance than this one.
The 2017 model included a stop/start mechanism as standard equipment that turns the engine off while idling to conserve fuel. After you press the accelerator, it will restart.
Up to five passengers may sit in the X3 comfortably, and there is plenty of legroom. Most often, the comfort of the X3's interior was lauded by skeptics.
Having scored five out of five stars in front and side impact tests from the National Highway Traffic Safety Administration and four stars in the rollover assessment, the 2017 BMW X3 is one of the safest vehicles on the road. 
It also received the highest rating of 'Good' from the Insurance Institute for Highway Safety for its front, rollover, side, and rear crash tests.
Unfortunately, the X3 does not have any standard high-tech safety measures. 
Available features include:
Back-up cameras
Park distance control
Blind-spot monitoring
Lane departure warning
Automatic braking
Surround-view parking cameras
Adaptive cruise control
All things considered, the 2017 BMW X3 is one of the most excellent luxury small SUVs available. It offers a stylish cabin, an above-average reliability grade, and a powerful engine that should please the majority of motorists.
2020 BMW X3
BMW is known for producing well-built vehicles and has a reputation for reliability, and its 2020 X3 model expresses this to its fullest.
The 2020 BMW X3 is considered a reliable vehicle for several reasons. 
One is that it has a solid and efficient engine lineup, including a turbocharged 2.0-liter four-cylinder and a turbocharged 3.0-liter six-cylinder. 
Additionally, the X3 has a well-crafted interior, high-quality materials, and a comfortable and composed ride. 
The X3 also features advanced safety technology and has received high crash test ratings from organizations such as the National Highway Traffic Safety Administration (NHTSA) and the Insurance Institute for Highway Safety (IIHS).
When it comes to luxury crossover SUVs, the BMW X3 is a highly sought-after option for many car buyers. But with the 2019 model in the years to avoid section of this article, how does the reliability of the 2020 model compare to it?
The 2019 model year received high marks for its comfortable ride, well-crafted interior, and powerful engine options. The 2019 X3 has advanced safety features, such as automatic emergency braking and lane departure warning. 
However, some owners have reported issues with the infotainment system and problems with the transmission, which decrease its overall reliability and consumer satisfaction ratings on Consumer Reports.
The 2020 model year builds on the strengths of the 2019 model, offering a refined driving experience and a well-appointed interior.
The 2020 X3 also has a more powerful standard engine and offers an available hybrid powertrain for even more efficiency. 
Overall, while the 2019 and 2020 BMW X3 models share some similarities in terms of strengths and weaknesses, the 2020 model offers some notable improvements over the 2019 model, such as a more powerful standard engine and the availability of a hybrid powertrain. 
And despite some reported issues with the infotainment system, the 2020 model year of the X3 is considered a more reliable vehicle.
It's worth noting that a car's reliability is determined by the model year and the specific unit, vehicle usage, and maintenance history. 
A professional mechanic inspection and a thorough review of the car's vehicle history report can give a better insight into the car's reliability.
What BMW X3 Years Should You Avoid?
Many people will only buy cars from specific model years if they want to avoid buying an unreliable vehicle. It's not just about preventing trouble; it's also about getting more value for your money.
Keep in mind that high depreciation percentages of cars will always negatively impact your purchase. 
Below you'll find a list of BMW X3 model years that you should avoid based on poor reliability, consumer satisfaction records, and vehicle recalls. 
2013 BMW X3
Few luxury crossover SUVs in 2013 could compete with the BMW X3's high safety ratings, engaging performance, and enjoyable drive. 
The BMW X3 displayed a lot of promise as a small luxury SUV with its elegant, large cabin and sporty performance. Many owners said it was more like operating a sports car than an SUV.
However, soon enough, a few significant issues surfaced.
The 2013 X3 has experienced several costly issues. Over 300 National Highway Traffic Safety Administration reports pointed to a damaged timing chain as the most immediate flaw.
Due to this, the 2013 X3 has been dubbed by Car Complaints as the X3 lineup's worst model year.
Several complaints concerning an engine failure in the 2013 BMW X3 can be seen on Car Complaints. The website rated the engine issue as having a severity of 10, which is the highest possible rating.
According to sources, the engine typically died when the car had traveled about 91,000 miles. The repairs, which cost around $6,500, include rebuilding or replacing the powertrain.
When the BMW X3 originally debuted, J.D. Power gave it an excellent reliability rating of 5 out of 5.
But in the end, Consumer Reports gave it a one out of five anticipated reliability assessment. The engine and drive system, two critical components of any vehicle, received the lowest scores in that ranking.
Timing chains were also one of many severe problems with the 2013 BMW X3 vehicles. On average, timing chains were reported to fail after 88,000 miles. 
The average price of this restoration is equally high, coming in at $8,100 – either the timing chain or the whole engine needed to be replaced.
Even as a used car, the BMW X3 is expensive. Consider thinking about another small, luxurious SUV when you realize that you might not own it for long before you spend a few thousand dollars on costly maintenance.
2019 BMW X3
The 2019 BMW X3 is a luxury compact SUV that combines performance, comfort, and technology. However, regarding reliability, some consumers may have better choices than the X3.
According to Consumer Reports, the 2019 X3 received a below-average predicted reliability rating. The organization cited issues with the power equipment, fuel system, and electrical system as the main problem areas.
Additionally, the National Highway Traffic Safety Administration (NHTSA) gave the X3 an overall safety rating of four out of five, with a three-star rating for rollover safety.
However, it's worth noting that reliability can vary from one vehicle to another, and some owners may not experience any issues.
The majority of issues with the 2019 X3 are modest. 
For instance, numerous customers expressed dissatisfaction with the in-car technology, specifically the Apple CarPlay function's sporadic performance when pairing devices. 
In addition, some owners asserted that software updates for the car created more issues than they solved. The X3 tailgate has also been reported to open by itself by users, even while the vehicle is locked and parked.
 It's essential to remember that Consumer Reports' ratings are based on data from a survey of over 500,000 vehicles, and the ratings are not based on the experience of one single car.
On the other hand, the 2019 BMW X3 received positive reviews for its handling and performance. The X3's standard turbocharged engine provides brisk acceleration, and the optional six-cylinder engine is even more powerful. 
The X3 also has responsive steering and a comfortable ride.
Overall, the 2019 BMW X3 is a well-rounded SUV that offers a balance of performance, luxury, and technology. However, its below-average predicted reliability and safety ratings may concern some consumers. 
It's essential to research and read reviews from multiple sources to determine if the X3 is the right fit for you and your needs. 
Additionally, it's a good idea to take a test drive and consider factors such as reliability, fuel efficiency, and overall cost of ownership before making a purchase.
What Are Some Typical Problems With The BMW X3 Models?
While many things make the BMW X3 an attractive option, there are also some problems you should be aware of before buying one.
Below is a list of typical problems that can affect your driving experience if you own a BMW X3:
Engine oil leaks (valve cover & gasket)
Sunroof rattle and leak
Timing chain guide failure
Window rattle and broken regulators
Overheating from radiator and expansion tank leaks
For a more in-depth analysis, please read our article about problems with the BMW X3.
Final Thoughts
The vehicle, currently in its third generation, is marketed by BMW as a Sports Activity Vehicle, which is the term the corporation only uses to describe their X-line luxury cars.
The BMW X3 is now regarded as a luxury SUV that can do anything, which is even more impressive given that it is in direct competition with vehicles like the Mercedes-Benz GLC-Class or Audi Q5.
When paying cash, there isn't much separating a BMW X3's price from its primary competitors. 
However, after three years, the X3 is anticipated to lose value considerably more than its competitors, including the Audi Q5, Land Rover Discovery Sport, and Porsche Macan. 
Sources
Was this article helpful?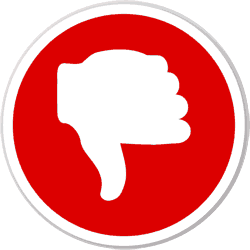 Did you find wrong information or was something missing?
We would love to hear your thoughts! (PS: We read ALL feedback)
ⓘ  The information in this article is based on data from National Highway Traffic Safety Administration (NHTSA) recall reports, consumer complaints submitted to the NHTSA, reliability ratings from J.D. Power, auto review and rating sites such as Edmunds, specialist forums, etc. We analyzed this data to provide insights into the best and worst years for these vehicle models.
---