A vehicle's transmission is responsible for the conveyance of power from the engine to the wheels through a mechanical system of gears.
Transmission problems in a car can be very frustrating as they may cause hitches in the smooth flow of the vehicle while driving.
In this article, we've examined some SUVs without transmission problems. Meanwhile, you may also explore some problems with manual transmissions.
Sub-compact SUVs Without Transmission Problems
Sub-compact SUVs are miniature SUVs and are the smallest of SUV sizes. Below are some sub-compact SUVs without transmission problems.
1. Subaru Crosstrek
The Subaru Crosstrek is a sub-compact SUV that offers a smooth and comfortable ride, courtesy of its good transmission. It has a 6-speed manual w/OD transmission paired with a 2.0 L/22 4-cylinder engine.
Though not as sporty as some rivals, the Crosstrek will no doubt give you a sleek and enjoyable ride without any unwanted issues with the transmission.
2. Kia Soul
Loved for its standard driver-assistance features and spacious cargo, the Kia Soul rides smoothly whether on city or highway roads. Its 2.0-L 4-cylinder engine is mated with a continuously variable automatic transmission (CVT).
Unlike some competitors, the Soul does not suffer transmission problems like transmission shuddering or jerking. Overall this small SUV is good to go.
3. Buick Encore
Built for a stable ride, the Buick Encore has a softly crafted transmission system to give the driver a smooth feel.
The 6-speed automatic transmission aids the 1.4-L 4-cylinder engine in transmitting power to the wheels for a mild and effortless ride.
Front-wheel drive is the standard drivetrain for the Encore but is also available in all-wheel drive.
Thanks to the efficient transmission, it rides well on both drivetrains.
4. Mini Cooper Countryman
Having one of the classiest designs, the Mini Cooper Countryman rides gently without whining and grinding on the part of the transmission. The Countryman is a beauty to behold and a classic to own.
Its standard 7-speed dual-clutch automatic transmission (automated manual) sees to it that the elegant-looking vehicle moves effortlessly.
Generally, this sub-compact SUV is free of transmission problems when well maintained.
Compact SUVs Without Transmission Problems
Starting from the smallest, compact SUVs are next in line after sub-compact SUVs. These are some compact SUVs without transmission problems.
You can also explore some cars with transmission issues so you can avoid them.
5. Mazda CX-5
The Mazda CX-5 is among the compact SUV class that has earned critical acclaim as a driver-friendly automobile with superb road manners. It has been praised for its smooth ride quality and stands tall among rivals.
Thanks to the CX-5's nimble and smooth 6-speed shiftable automatic transmission, this SUV outshines much competition in its class in terms of ride quality.
An upscale interior with lots of infotainment and safety features helps one relax while enjoying a seamless ride.
Its 2.5-L 4-cylinder engine is not mainly designed for speed but gets the work done with the much-needed aid of smooth transmission.
6. Toyota RAV4
Being one of the most popular and widely accepted automobile brands alone does not guarantee a spot on this list. The Toyota RAV4 is spotted here because it is a highly efficient and dependable SUV.
The RAV4 is adorned with a steady and timely 8-speed automatic transmission. This is mated to an average performance 2.5-L 4-cylinder engine that produces 203 horsepower and 184 pound-feet of torque.
The moderate engine performance may not get tails wagging but the smooth transmission system bails the RAV4 from skeptics.
7. Jeep Cherokee
Revered for its off-road capability in its class, the Jeep Cherokee has more up its sleeves. With an impressive towing capacity of 4,000 pounds, this compact SUV still drives gracefully without any glitches.
The Jeep Cherokee possesses an imposing 9-speed automatic transmission that selects without delay or hesitation.
It is prompt in gear selection and does not have any jerking problems.
This rugged performance SUV is solid and strong in every sense of the word. However, its stable and poised ride quality harmonizes its dynamics in one package.
Mid-size SUVs Without Transmission Problems
Generally, mid-size SUVs are bigger than compact SUVs. They mostly have 2 rows of seats with the exception of a few that have 3 rows. Below are some mid-size SUVs without transmission problems.
Meanwhile, if you aren't into SUVs, check out some regular cars without transmission problems.
8. Chevrolet Blazer
At first glance, the Chevy Blazer commands attention to itself with its passionately designed exterior. The Blazer should not be downplayed when it comes to owning an SUV with satisfactory ride quality.
It is best suited for on-road purposes because it was designed for luxury rather than ruggedness.
The Chevy Blazer is powered by a 2.0-L 4-cylinder turbocharged engine paired with a 9-speed automatic transmission to produce 228 horsepower.
Its superb transmission is laden with the responsibility of ensuring a sleek ride, which it does excellently.
Also, although mid-size SUVs are generally expensive, you'd find some cheap SUVs with manual transmissions.
9. Toyota Highlander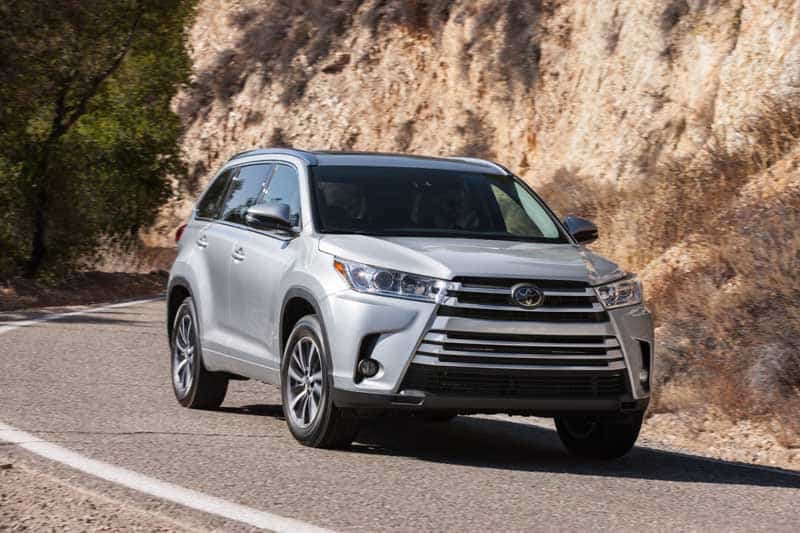 The Toyota Highlander has garnered praise over the years for its overall reliability in the automotive world. It is a carefully crafted SUV that was built for all-around performance and practicality.
The Highlanders drivetrain consists of a 2.4-L 4-cylinder engine mated to an 8-speed automatic gearbox that produces 265 horsepower.
It rides smoothly and its interior materials are up-scale with a lot of driver assistance and safety features making it comfortable to drive.
The Toyota brand appears twice on this list courtesy of the Highlanders sterling transmission system, it is also one of few in its class to have 3 rows of seats. You couldn't ask for more.
10. Honda Passport
One of the most underrated and underappreciated in its category, the Honda Passport has more in stock.
Its powerful 3.5-L V6 engine is supported by a 9-speed automatic transmission to achieve optimal performance.
Not mainly number 1 in its class for off-road capability, the passport fares estimably well on-road. Its ride is unarguably top-notch, thanks to its first-rate transmission.
Additionally, the Passport's ample interior space and myriad safety, driver-assistance plus infotainment features contribute to comfort.
Full-size SUVs Without Transmission Problems
The biggest in the SUV pack are full-size SUVs. Here are some full-size SUVs without transmission problems.
11. Land Rover Range Rover
The Land Rover Range Rover is a very popular SUV and it is safe to say that it is a favorite for many car lovers.
For a vehicle to be so popular, it must have a couple of upsides and advantages over the competition. The Range beats one's imagination and expectations with "lots and lots of goodies" that you would not mind the price.
It creates a thrilling atmosphere when in motion as it moves with elegance and suaveness.
It also comes loaded with an 8-speed automatic transmission that selects and changes gears smoothly and effortlessly while sending power to the wheels.
The Range Rover's transmission does not suffer any problems like jerking while changing gears or delayed gear changing.
Its sleek ride, comfort, luxury, and many technological features make driving it a memorable experience.
12. Audi Q7
An 8-speed automatic transmission is what comes with the Audi Q7, it is mated with a turbocharged 4-cylinder engine. It has received mostly positive reviews to earn critical acclaim in the automotive world.
The Q7 was designed with excellent ride quality in mind and its nimble handling can only be equated with the best of the best in its class.
It brandishes elite interior materials with plenty of driver assistance, safety, and infotainment features.
It is no surprise that the Audi Q7 has enjoyed popularity among car lovers because of its overall quality as an all-rounder.
Also, explore some popular SUVs without CVT transmissions.
13. BMW X7
BMW is known and revered for luxury, technology, performance, and practicality. The X7 successfully combines up-scale comfort and all-around performance that can hardly be overtaken.
Its 8-speed shiftable automatic transmission is unimaginably prompt in the selection and changing of gears while it maintains a high level of smoothness.
It is also paired with a 6-inline-cylinder engine to gush out a massive 375 horsepower.
The BMW Q7 is the epitome of luxurious comfort and all-around performance in a single package.
Overall, it is a must-owned SUV if you're all about luxury.
Additional Information
Most transmission problems in SUVs may include deceleration, strange transmission noise like clunking or whining, and transmission fluid leaks among others.
To avoid such occurrences, one must ensure timely and regular transmission system maintenance.
Sources
2023 BMW X7 Reviews | U.S. News
Was this article helpful?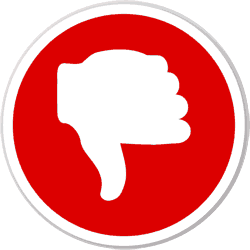 Did you find wrong information or was something missing?
We would love to hear your thoughts! (PS: We read ALL feedback)